7 Best
Old English Sheepdog

Pet Insurance Plans Compared in 2023

Updated on by Matthew H. Nash – Licensed Insurance Agent

This well-known shaggy breed is celebrated by appearing in many children's books, movies, and television shows. Their iconic fluffy fur, large stature, and "stuffed animal" appearance make them a breed to adore. While sturdy and athletic dogs, they may be susceptible to treatable medical conditions that can be an overwhelming financial constraint. Pet insurance is a wonderful option that allows you to provide the best care and treatment possible while helping you save money. As an experienced pet owner and licensed insurance agent, I can help you customize a plan that fits your needs! Read more about our unbiased ranking methodology and advertiser disclosure.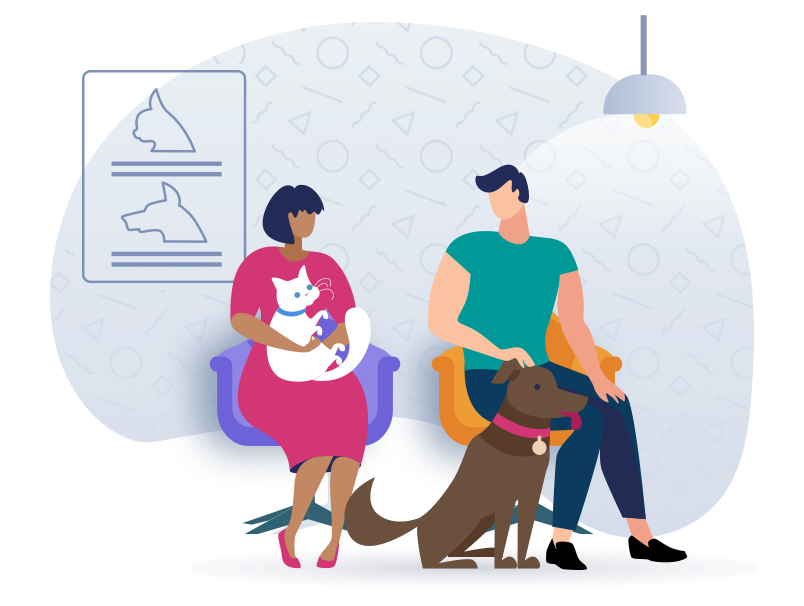 Top Old English Sheepdog Pet Insurance Scored, Ranked & With Cost
Use our below table to quickly compare the best Old English Sheepdog pet insurance providers. The average monthly specific prices shown are based on a healthy 2-year-old Old English Sheepdog with a $500 deductible and 90% reimbursement amount who is located in California with a 90210 zip code. Costs may vary based on age, location, and the coverage amount. Prices are accurate as of January 2023 and are subject to change. For the most up-to-date information, please visit the provider website.
---
Old English Sheepdog Pet Insurance FAQs
What is pet insurance, and is it worth the investment for our Old English Sheepdog?
Pet insurance not only provides coverage for routine care, including wellness check-ups, vaccines, and medications but also covers some chronic and acute medical conditions and injuries. Costs are rising in the veterinary world, making a comprehensive pet insurance policy a no-brainer. You will pay a monthly premium to keep your plan active. Once your deductible is met, your insurance policy kicks in and reimburses you a portion of the cost associated with veterinary care. Customizing a policy is easy and allows you to determine the best coverage based on your pet's age, breed, and overall health. Your Old English Sheepdog could be plagued with breed-specific conditions that require treatment. Pet insurance could save hundreds or even thousands on veterinary bills.
What is the proper age to insure my Old English Sheepdog?
Pet owners often assume their young and healthy pups do not need insurance coverage. The opposite has proven to be true. Some statistics indicate that 1 in 2 puppies have a claim before their first year. The earlier you enroll your pet into a comprehensive plan, the greater likelihood of coverage. Most insurance companies deny claims for conditions that are pre-existing. Early enrollment is ideal within the first six months of bringing them home. For puppies, many plans will begin coverage around eight weeks. Do not wait until something happens to consider insurance.
What are a few common insurance claims for the Old English Sheepdog?
Old English Sheepdogs may be prone to certain genetic conditions that require treatment. Your OES is a large breed of dog susceptible to a condition known as hip dysplasia. This degenerative condition, in severe cases, could require total hip replacement surgery. Another genetic issue seen in this breed is elbow dysplasia. The varying growth rates of the three bones that make up the dog's elbow cause laxity and lameness and may sometimes require surgery. Autoimmune thyroiditis is a common condition that may affect your Old English Sheepdog. This condition causes the thyroid to become inflamed due to an autoimmune response, which can lead to a host of secondary health issues. Larger breed dogs are also more prone to bloat, which is caused by consuming large meals and results in the stomach becoming dilated and distended. This "bloating" can lead to impeded blood flow to the heart. Chronic and acute conditions typically require veterinary care. A comprehensive pet insurance plan will save hundreds or even thousands in out-of-pocket expenses.
What services are typically covered by insurance? What services are excluded from coverage?
Unforeseen illnesses and injuries are typically covered and include broken bones, infection, acute disease, chronic conditions, and medications. Some policies cover routine care, such as wellness checks, vaccines, and annual blood or stool sample testing. Customizing your plan is easy. Some pet owners may opt for basic plans, while others may select add-ons that apply to their pets. Pre-existing conditions are not covered, so it is crucial to enroll your dog as soon as possible!
Does pet insurance cover dental work?
Every plan has slight nuances, so while some may cover dental illness, injury, or even routine wellness, others may not. Review each plan and its coverage to decide what is best for you.
Can I use a veterinarian of choice, or are there insurance-approved options?
Most licensed veterinary clinics, specialty care, or emergency service clinics are covered.
Are there discounts for insuring multiple pets?
Many insurance companies in the market provide bundle or discounted pricing for families with multiple pets. It is worth researching the various plans to save money!
Who pays for services at the time of veterinary care?
Pet insurance plans require payment upfront and reimburse you once a claim has been submitted based on your deductible and rate.
How should we choose from a high or low-deductible plan?
Customizing your pet insurance plan has never been this easy. With so many options to choose from, add-on items, multiple pet discounts, and more, you can also decide on a low-deductible or high-deductible plan. Everyone has a unique financial situation. With a high-deductible plan, you will pay a bit less each month in premiums, while a low-deductible plan has a lower deductible with slightly higher premiums. While no plan is superior, it allows you to determine how much you will need to pay upfront should medical care be necessary.
5 Tips for Keeping Your Old English Sheepdog Safe and Healthy
Pet insurance is just one way to take care of your loyal companion. There are many things that you can do to keep your pet healthy. Below are just a few!
1. Daily Exercise
Originally bred for herding, your sheepdog is active and requires daily activity, up to 90 minutes per day. Daily walks are a great way to keep your dog in shape and at the proper weight, but it's also an excellent way to meet your daily step requirement. A tired dog is usually a well-behaved dog. Studies show that daily exercise can help your pup avoid boredom, which can sometimes lead to mischievous behaviors like chewing, barking, and getting into things around the house.
2. Proper Nutrition and Food Intake
Your veterinarian is a great resource and can help you determine the best food and portion for your sheepdog. Every dog has slightly different needs based on activity level, stage in life and body frame and weight. We know that overweight dogs tend to have more difficulties with joint-related issues, making your dog's ideal weight a primary goal.
3. Training
Socialization from an early age is very important with your sheepdog. Patience, consistency, along with positive reinforcement and lots of rewards, is the best way to properly train your pup.
4. Enrichment Through Play
Playing fetch, "go find it," and other mind-challenging games are a great way to support your pup's mental health while keeping them active. Many toys on the market encourage their natural instinct to herd. Herding balls and other toys that move will mimic real-life situations and can provide hours of entertainment.
5. Regular Grooming
As you may have guessed, grooming is a very important part of owning an English Sheepdog. They have a double coat; their outer coat is protective, while their undercoat is soft and insulating. Daily combing is necessary to avoid tangles and mats. You will likely utilize a professional groomer monthly to help maintain their coats, nails, ears and eyes. Dental care is also an important part of the grooming process, and starting this early on will yield the best results.
Conclusion
Old English Sheepdogs are big, lovable creatures reminiscent of giant stuffed animals. Their fluffy hair, doting eyes, and loyal demeanor make them impossible not to love! Researching a pet insurance plan is easy with the help of Lemonade pet insurance. They offer competitive pricing, on-the-spot quotes, and many coverage options to choose from, making it easier for you. As the proverb goes, an ounce of prevention is worth a pound of cure holds true with pet insurance. Your small monthly investment could save you hundreds or thousands of dollars in unplanned vet bills.
SwiftScore Ranking Methodology for Old English Sheepdogs
We ranked the best pet insurance policies for Old English Sheepdogs based on a variety of important factors including the following:
Average monthly price for a 2-year-old Old English Sheepdog with a $500 deductible located in the 90210 zip code
Coverage and benefits
Key policy details including accidents and illnesses, surgeries, annual check-ups, cancer treatment, lab tests, and more
AM Best rating of the underwriter
Reimbursement percentage
Annual benefit amount
Technology and user experience

Ease of sign up

Policy language clarity
User reviews
Other state dog insurance resources
Alabama | Alaska | Arizona | Arkansas | California | Colorado | Connecticut | Delaware | Florida | Georgia | Hawaii | Idaho | Illinois | Indiana | Iowa | Kansas | Kentucky | Louisiana | Maine | Maryland |
Massachusetts | Michigan | Minnesota | Mississippi | Missouri | Montana | Nebraska | Nevada | New Hampshire | New Jersey | New Mexico | New York | North Carolina | North Dakota | Ohio | Oklahoma | Oregon | Pennsylvania | Rhode Island | South Carolina | South Dakota | Tennessee | Texas | Utah | Vermont | Virginia | Washington | West Virginia | Wisconsin | Wyoming