7 Best
Ocicat Cat Insurance

Plans Compared in 2023

Updated on by Matthew H. Nash – Licensed Insurance Agent

The Ocicat is a mix of Abyssinian and Siamese offspring and only recently became an official part of the CFA (The Cat Fanciers' Association) in the late 1980's. With a lifespan of up to 15-18 years, the Ocicat is known to be a healthy breed, but no cat is immune to genetic issues. The Ocicat may inherit some of the health problems that came with his parent breeds, those issues include liver or renal amyloidosis, pyruvate kinase deficiency (which can lead to anemia), hypertrophic cardiomyopathy and potentially periodontal disease. As a licensed insurance agent and longtime cat parent, I am here to guide you through all the cat insurance options available. Read more about our unbiased ranking methodology and advertiser disclosure.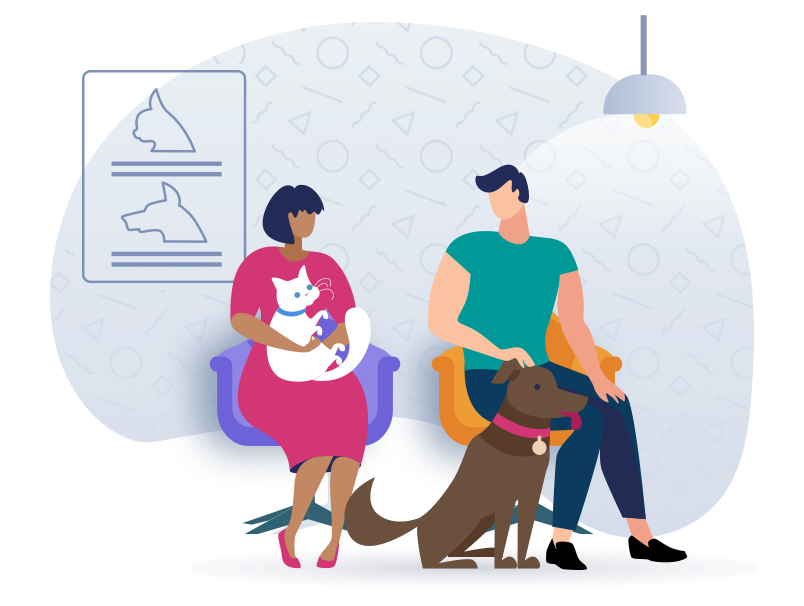 Top Ocicat Cat Insurance Scored, Ranked & With Cost
Use our below table to quickly compare the best Ocicat Cat insurance providers. The average monthly specific prices shown are based on a healthy 2-year-old Ocicat Cat with a $500 deductible and 90% reimbursement amount who is located in California with a 90210 zip code. Costs may vary based on age, location, and the coverage amount. Prices are accurate as of January 2023 and are subject to change. For the most up-to-date information, please visit the provider website.
---
Ocicat Cat Insurance FAQs
What is cat insurance and why is it useful for Ocicats?
Cat insurance is just as it sounds, it's medical insurance for your feline family member. You can purchase pet insurance to help manage and protect your cat's overall medical and physical health. Cat insurance will help with medical expenses for your Ocicat and will support the financial costs of the veterinary care that's required to keep your cat happy and healthy. You should know that just cat insurance alone may not cover the entire vet bill, but it will certainly save you a lot of money by covering a significant part of that bill. Purchasing and utilizing cat insurance is easy, just select a plan, make the monthly payments to keep the policy active, and that's it. When needed, you'll submit receipts for reimbursement from your insurance provider.

As we've discussed here, the Ocicat is a healthy breed. You've made a smart decision when it comes to adding a new member to your family, but it's even smarter to prepare for the unexpected. Weighing anywhere from 6-15 pounds, your Ocicat has muscular features and looks like a strong animal, but there are still hidden dangers that can take him down. Some issues you may face with your Ocicat are liver or renal amyloidosis, pyruvate kinase deficiency, hypertrophic cardiomyopathy and potentially periodontal disease, just to name a few. Dealing with any one of these problems will require an experienced vet to provide ongoing treatment and care. Purchasing a pet insurance policy means your family feline will receive any necessary treatment while keeping your wallet intact.
How old does my Ocicat cat need to be insured?
You've made a significant investment in your Ocicat, so be sure to protect it sooner rather than later. Pet insurance providers will want kittens to be at least eight weeks old in order to begin insurance coverage, but you really want to enroll your Ocicat in a pet insurance plan the moment you bring him home for the first time. Most, if not all, pet insurance policies use the age of the pet to determine the premium, which means the younger you can enroll your kitty in a plan, the better.
What are common insurance claims for the Ocicat?
The Ocicat is a healthy breed, but it is not completely immune to issues. Like all cats, Ocicats are susceptible to common bacterial and viral infections such as panleukopenia, calicivirus, rhinotracheitis, and rabies. Ocicats may also be susceptible to specific genetic health issues such as liver or renal amyloidosis, which can cause organ failure. Another potential threat is hypertrophic cardiomyopathy, a heart condition that can cause the heart walls to thicken. Periodontal or gum disease can also be a problem for the Ocicat and while it may not sound scary, it can lead to many issues for your feline's overall health. Regular checkups with your veterinarian are key to catching health issues before they become severe.
What services for my Ocicat are covered by cat insurance? What services are excluded from coverage?
Cat insurance can cover a wide variety of issues for your Ocicat. Once you find the plan that works for you and your family, you'll find that your policy will likely cover surprise injuries or accidents. Coverage can also include surgery, medication, medical tests, emergency care and exam fees. Some cat insurance plans will cover hospitalizations, preventative care, and treating infections, broken bones, and strained muscles.

Excluded services can also vary by plan, but in general, most cat insurance policies will not cover the cost of care for pre-existing conditions, which is why it's so important to enroll your Ocicat in a policy as soon as possible.
How does reimbursement work?
It's important to know that you'll most likely be responsible for the bill and will need to pay your vet upfront. After payment, you'll submit the vet bill for reimbursement to the insurance provider. Your Ocicat insurance provider will then reimburse you for a certain percentage of that bill. Your insurance provider and your type of policy will determine how much money you'll receive back.
Should I enroll in a high deductible or low deductible plan?
This is a common question where there's really no right or wrong answer. There are lots of pet insurance plans out there to fit any budget. Choose a high deductible plan or low deductible plan (in some cases, even a plan with no deductible at all). You'll need to determine what kind of budget you have to spend on your Ocicat pet insurance and then pick the plan that best fits how much you want to spend. In general, the higher the deductible plan you choose, then that means you'll pay a lower monthly payment. Keep in mind that lower monthly payment will equal a larger deductible payment right at a time when you may not want to have to worry about money and would rather think about how to make sure your Ocicat gets better. The other option is a lower deductible plan. This will cost you more each month in your regular payment, but you'll have less of a financial surprise during a stressful medical emergency.
5 Tips for Keeping Your Ocicat Safe & Healthy
Enrolling your Ocicat in cat insurance is one of the best ways to ensure that your fancy spotted feline will see the best possible care, but there are also other ways to make sure Ocicat sticks around for as long as possible.
1. Activity
Ocicats are smart and have many dog-like traits. They can be trained to come to you when their name is called and can even sit, stay and fetch on command. As mentioned previously, Ocicats may look like they are wild in nature, but in reality they are affectionate, adaptable, curious and playful and they will build a strong devotion to their humans. Like many cats, it's best to keep these beauties indoors, but these felines with the spotted coat are very active and will need space to climb and lots of toys to keep them busy. Don't be surprised when you find your Ocicat cat-apulting (pun intended) over your bookcase or up in your ceiling rafters or upper stairs. As with their Siamese ancestors, Ocicats are vocal, so expect them to "talk" to you quite a lot (keep in mind that the vocal qualities can go both ways. Harsh tones or verbal reprimands may hurt their sensitive feelings, or worse, damage their trust in you). When possible, your Ocicat may also enjoy walking outside as he can be trained to walk on a harness.
2. Family Friendly
This medium to large cat looks athletic but is also family friendly and loves to cuddle. Your Ocicat can get along with small children and other animals, including cat-friendly dogs, and in fact may even appreciate another animal companion, especially if you'll need to leave them alone for any length of time. With the inherited personality traits of the aforementioned Siamese and Abyssinian, your Ocicat will likely want to greet any guests coming into your home as they are friendly and social. Your Ocicat loves to be the center of attention, there's no doubt about that.
3. Nutritious Diet
Your Ocicat has the potential to pack on the pounds. While a cute little pudgy kitty can be super snuggly, it's not so good for his health. In fact, excess weight can lead to a number of health issues like arthritis, diabetes and other life-threatening diseases. Most cats, including the Ocicat, prefer to eat a little bit as often as 10-15 times a day. This is one of the reasons your feline needs to have an active lifestyle as lots of feeding, but not a lot of movement, can quickly lead to weight gain. Food puzzles and food motivated enrichment is a good way to take care of an active lifestyle and healthy nutrition at the same time. It's always a good idea to work with your vet on your Ocicat's diet to ensure he's getting the proper nutrition to keep him healthy.
4. Love and Affection
Your Ocicat is strong. He may look like a wild animal, but unlike animals in the wild, this cute cat is domesticated and will very likely bond with one or more humans in your household. Don't be surprised to find that kitty is on your heels the moment you walk in the door. Be sure you have lots of time to spend cuddling with your Ocicat.
5. Regular Grooming
Like many cats with short hair, the Ocicat is not completely hypoallergenic, but it's pretty darn close. The Ocicat's short, dense coat requires very little grooming (plus cats really like to clean themselves, so that makes our job easy when it comes to grooming). If you still want to brush your Ocicat, then brushing with a rubber curry comb and polishing his fur with a chamois cloth will bring out the sheen in that distinctive coat. Don't forget other basic care like regular nail trimming, ear cleaning and teeth brushing, remember you'll want to combat any potential gingivitis.
Conclusion
Your Ocicat constitutes a substantial investment. Protecting that investment is an important goal, but more importantly, keeping your furry family member safe for as long as possible can be done with the help of pet insurance. That beautiful spotted coat will shine for many years and your Ocicat will show his appreciation "talking" and purring loudly knowing you're taking such good care of him. There are a lot of pet insurance options out there to choose from, plus the enrollment processes can be confusing, but don't freak out, my job is to guide you in the right direction to figure out what works best for you, your family, and your pet. Once you've settled on the policy that works for you and you pay the monthly payments, then your Ocicat is covered. There's any number of reasons that your Ocicat may need veterinary care. Having coverage means your spotted friend will receive any necessary treatment without the stress of facing a vet bill that's scarier than facing any wild animal.
After extensive research, we conclude that Lemonade pet insurance offers the best cat insurance policy at the lowest monthly for Ocicat cats.
SwiftScore Ranking Methodology for Ocicat Cats
We ranked the best pet insurance policies for Ocicat Cats based on a variety of important factors including the following:
Average monthly price for a 2-year-old Ocicat Cat with a $500 deductible located in the 90210 zip code
Coverage and benefits
Key policy details including accidents and illnesses, surgeries, annual check-ups, cancer treatment, lab tests, and more
AM Best rating of the underwriter
Reimbursement percentage
Annual benefit amount
Technology and user experience

Ease of sign up

Policy language clarity
User reviews
Other state dog insurance resources
Alabama | Alaska | Arizona | Arkansas | California | Colorado | Connecticut | Delaware | Florida | Georgia | Hawaii | Idaho | Illinois | Indiana | Iowa | Kansas | Kentucky | Louisiana | Maine | Maryland |
Massachusetts | Michigan | Minnesota | Mississippi | Missouri | Montana | Nebraska | Nevada | New Hampshire | New Jersey | New Mexico | New York | North Carolina | North Dakota | Ohio | Oklahoma | Oregon | Pennsylvania | Rhode Island | South Carolina | South Dakota | Tennessee | Texas | Utah | Vermont | Virginia | Washington | West Virginia | Wisconsin | Wyoming