7 Best
Norwegian Forest Cat Insurance

Plans Compared in 2023

Updated on by Matthew H. Nash – Licensed Insurance Agent

Securing the best Norwegian Forest Cat insurance plan can be daunting. However, armed with the right information, it can be quite straightforward. Being a nationally licensed insurance agent and long-time pet parent, I understand how bewildering it can be to decipher policy language and determine the right provider for your cat. Therefore, my team and I have researched and assessed the top insurance companies for Forest Cats so that we can give you all the details you need to make an informed decision, regardless of your state of residence or your cat's age. Read more about our unbiased ranking methodology and advertiser disclosure.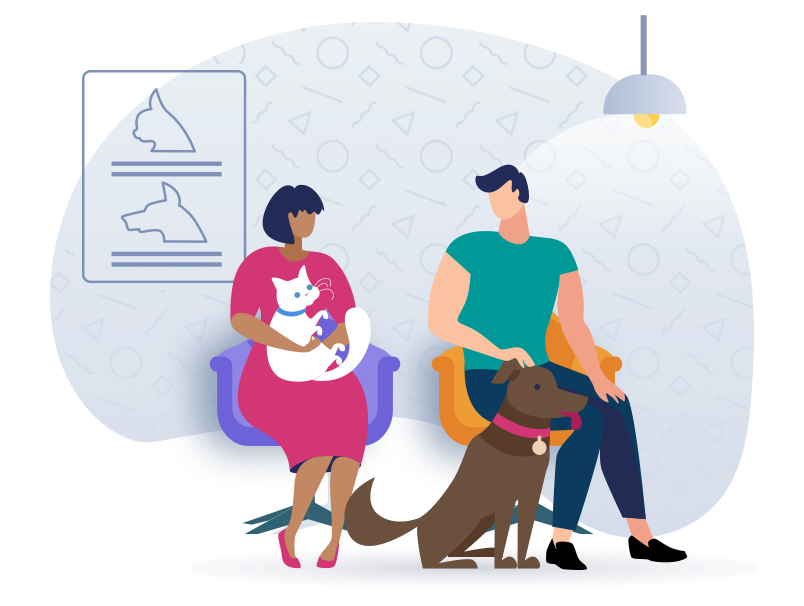 Top Norwegian Forest Cat Insurance Scored, Ranked & With Cost
Use our below table to quickly compare the best Norwegian Forest Cat insurance providers. The average monthly specific prices shown are based on a healthy 2-year-old Norwegian Forest Cat with a $500 deductible and 90% reimbursement amount who is located in California with a 90210 zip code. Costs may vary based on age, location, and the coverage amount. Prices are accurate as of January 2023 and are subject to change. For the most up-to-date information, please visit the provider website.
---
Norwegian Forest Cat Insurance FAQs
What can I expect from cat insurance coverage? Can Forest Cats benefit from it?
Cat insurance serves as a financial shield against the exorbitant costs of urgent veterinary care. To protect your Norwegian Forest Cat with insurance, you must first apply for a policy through your preferred provider. Once a policy is in place, simply pay the monthly premiums and your policy will remain active.

Getting a cat insurance plan in place can benefit Forest Cats because, despite their robust health, the few hereditary issues they suffer from are excruciating and expensive to treat. One such example is hip dysplasia. Cats whose condition progresses too far tend to require surgery, which can easily run as high as $3,000. Another issue this breed deals with regularly is hypertrophic cardiomyopathy (HCM). Diagnosing HCM is quite a process that usually costs around $1,500. Since there is currently no cure, you can manage the symptoms with various treatments. Many cat parents can pay up to $5,000 throughout their Forest Cats' lives to ensure their little pals have a decent quality of life when dealing with this terminal condition.
What is the best age to insure my Norwegian Forest Cat?
Most insurance providers will allow you to get a policy for your Norwegian Forest Cat once they are 8 weeks or older. The younger they are when you insure them, the better the coverage and rates you will receive. This is because your kitten has had little time to develop pre-existing health conditions.

For cat parents who want an alternative to conventional insurance, Pawp may be an excellent choice. Pawp offers an "Emergency Fund" that will protect as many as 6 pets within a given household for a monthly flat fee of $24. They do not discriminate against animals because of their age or health condition. The Emergency Fund will pay for a single vet bill under $3,000 yearly for one pet of your choice. The Fund can only be used for qualified emergencies as determined by Pawp's virtual team of veterinarians. Pet owners love Pawp because coverage comes with unlimited televet and pet expert consultations and does not require credit checks or deductibles.
Is it worthwhile to insure my Forest Cat? What are the most frequent reasons for claims among this breed?
Like any breed, the Norwegian Forest Cat can suffer from a handful of hereditary health problems, most of which are severe. While this breed is typically more resilient and healthy than most others, the conditions they suffer from are costly to diagnose and treat. As a result, the financial protection cat insurance provides makes it worthwhile to have for your Forest Cat.

This breed is known for developing hip dysplasia, a common reason for Forest Cat insurance claims. Hip dysplasia occurs when the ball and socket joint do not develop correctly, resulting in cartilage grinding down and leaving the cat in pain. Treatment varies widely depending on the severity of your cat's condition. Unfortunately, many cases are only resolved through surgery, costing as much as $3,000.

Another frequent reason for claims among Norwegian Forest Cats is hypertrophic cardiomyopathy (HCM). With HCM, the heart muscles thicken to the point that they no longer contract fully. Blood clots and congestive heart failure often result from this condition. Diagnosing HCM is a complex process that runs as high as $1,500. With no cure available for HCM, regular care and treatments to manage your kitty's symptoms can cost up to $300 per month for the duration of their life.
What will my cat insurance policy include and exclude?
Coverage always differs between providers and policy details will vary from one pet to the next. Still, the general baseline for coverage is that any ailment or illness considered "sudden and catastrophic" will be eligible for benefits and reimbursable. Health issues such as urinary blockages, eye infections, skin conditions, and broken bones are a few examples.

However, suppose your Forest Cat develops a health problem before you get them insured. Your policy will list that condition as an exclusion, and its treatment will not qualify for benefits. If you would like your cat's coverage to include vaccinations, physical exams, and other care of a similar nature, we recommend purchasing a wellness upgrade package.
How do the claims and reimbursement processes work?
When your Norwegian Forest Cat visits the vet for urgent care, pay the bill at the time of service, and then file a claim via your insurance provider's website or mail. Once they process and approve your claim, they will reimburse you for their portion of the bill. So, how much can you expect to get back? Let's review a hypothetical scenario to understand the process better.

Imagine your cat insurance policy features a 90% reimbursement amount, a $250 deductible and an annual maximum benefit of $20,000. However, should your Forest Cat need a life-saving operation that costs $5,000, your provider will reimburse you $4,500 less the $250 deductible. As a result, their share of the bill is $4,250 and yours would only be $750. That's a tremendous discount when compared with the total bill. We know that paying a $5,000 vet bill upfront and waiting for reimbursement can cause significant financial strain for cat parents. Trupanion will pay their share of your bill directly to the vet, leaving you worry-free. No claim filing and waiting for reimbursement.
Is a higher or lower deductible preferable?
Before choosing a deductible, we encourage you to run the numbers and see which deductible would best suit your financial circumstances. Most cat insurance companies have calculators on their websites that you can use when requesting a quote. With that in mind, here is what you can expect for each type of deductible: A higher deductible typically comes with lower monthly premiums and higher out-of-pocket expenses for emergencies. The reverse is true for lower deductibles. Our research shows that most cat parents opt for either a $250 or $500 deductible.
5 Useful Strategies for Keeping Your Norwegian Forest Cat Safe & Healthy
1. Feed your Forest Cat a carnivore diet
Forest Cats are strong, big-build cats that need a diet of predominantly protein to thrive and live a healthy life. Avoid foods loaded with cheap fillers such as meals, wheat and other grains, corn and soy. Kibble and carbohydrate-heavy foods will cause your Forest Cat to gain unnecessary weight and lead to future health problems. Instead, we recommend feeding your Forest Cat top-quality, high-protein raw or canned food.
2. Play with your Norwegian Forest Cat daily
While independent, Norwegian Forest Cats adore playing with their humans. So be sure to engage them in play at least twice daily with toys. You may even consider buying a puzzle toy to learn new skills. Frequent play sessions will boost your cat's mood.
3. Ensure your Forest Cat stays hydrated
Hydration is essential to any cat's health. However, cats are not, by nature, water drinkers. Of course, they will drink some water but rarely enough. The good news is that you can do a few things to ensure your Forest Cat has proper water intake. First, keep a bowl of fresh water out for your little pal at all times. Remember to empty, wash and refill it at least twice daily to prevent bacteria, hair and dust from building up. Another tip is to feed them high-quality raw or canned food since they have high moisture contents. Last, mix a teaspoon of water into your cat's meals. Be careful not to make the food too soupy, or your cat may turn their nose up at it. By doing these three things daily, your Forest Cat will stay well-hydrated.
4. Brush your Norwegian Forest Cat Regularly
Forest Cats have thick undercoats and long top coats. While they don't shed as much as their Persian, Himalayan, and Maine Coon counterparts, they still shed. Brushing them 2-3 times per week will remove loose hair and help prevent mats from forming. Routine brushing will also ensure that your Forest Cat does not develop giant hairballs and that they maintain a healthy coat. Cats tend to be very clean animals, so avoid bathing them unless necessary, and if you do, only use cat-specific shampoo. Using dog or human-grade shampoos risks stripping your cat's natural oils from their skin and causing significant damage.
5. Clean your Forest Cat's litter box frequently
Forest Cats may be affectionate and friendly, but they can be particular too, especially regarding their litter boxes. First, choosing a litter that will not harm your cat's health is vital. We recommend using fragrance-free clumping litter with minimal dust. This will minimize your cleaning efforts and ensure your Forest Cat doesn't ingest toxic litter when cleaning their paws. Like humans who want to use only clean toilets, the same goes for cats and litter boxes. Also, be mindful about scooping their pee and poo a few times daily. Then, every 2-3 weeks, fully empty the litter box, wash it down with a mild mixture of vinegar and water (do not use conventional cleaners), dry it and then refill it with fresh litter. Doing so will help reduce the chances of your Forest Cat developing a urinary infection.
Conclusion
As you can see, finding the best Norwegian Forest Cat insurance doesn't have to be complicated. Now that you have all the essential information, you can easily insure your furry friend. We recommend doing so while they are as young as possible so that you can get the most comprehensive coverage possible at a reasonable price. Nevertheless, insurance will greatly support your Forest Cat, irrespective of their age, because it will cover the majority of any urgent veterinary care they may need.
After extensive research, we conclude that Lemonade pet insurance offers the best cat insurance policy at the lowest monthly for Norwegian Forest cats.
SwiftScore Ranking Methodology for Norwegian Forest Cats
We ranked the best pet insurance policies for Norwegian Forest Cats based on a variety of important factors including the following:
Average monthly price for a 2-year-old Norwegian Forest Cat with a $500 deductible located in the 90210 zip code
Coverage and benefits
Key policy details including accidents and illnesses, surgeries, annual check-ups, cancer treatment, lab tests, and more
AM Best rating of the underwriter
Reimbursement percentage
Annual benefit amount
Technology and user experience

Ease of sign up

Policy language clarity
User reviews
Other state dog insurance resources
Alabama | Alaska | Arizona | Arkansas | California | Colorado | Connecticut | Delaware | Florida | Georgia | Hawaii | Idaho | Illinois | Indiana | Iowa | Kansas | Kentucky | Louisiana | Maine | Maryland |
Massachusetts | Michigan | Minnesota | Mississippi | Missouri | Montana | Nebraska | Nevada | New Hampshire | New Jersey | New Mexico | New York | North Carolina | North Dakota | Ohio | Oklahoma | Oregon | Pennsylvania | Rhode Island | South Carolina | South Dakota | Tennessee | Texas | Utah | Vermont | Virginia | Washington | West Virginia | Wisconsin | Wyoming