7 Best
Nebelung Cat Insurance

Plans Compared in 2023

Updated on by Matthew H. Nash – Licensed Insurance Agent

Finding the best Nebelung cat insurance plan can be simple with the right information. As a seasoned, nationally licensed insurance agent and a devoted pet parent, I understand the challenges many cat parents face when determining the best insurance provider for the little pal. To help you along, my team and I have compiled the essential facts and details to make deciphering policy language easier and choosing a company more straightforward. Irrespective of your Nebelung's age or which state you live in, this article has all you need to get started. Read more about our unbiased ranking methodology and advertiser disclosure.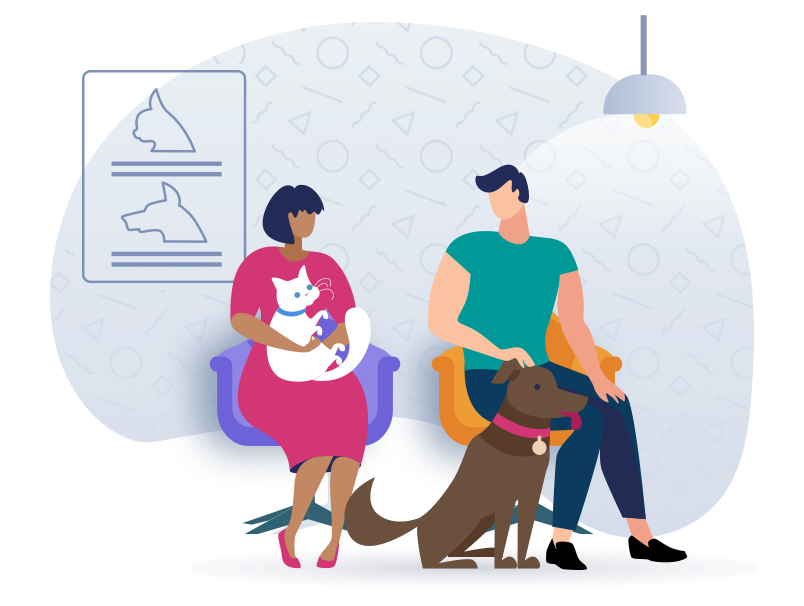 Top Nebelung Cat Insurance Scored, Ranked & With Cost
Use our below table to quickly compare the best Nebelung Cat insurance providers. The average monthly specific prices shown are based on a healthy 2-year-old Nebelung Cat with a $500 deductible and 90% reimbursement amount who is located in California with a 90210 zip code. Costs may vary based on age, location, and the coverage amount. Prices are accurate as of January 2023 and are subject to change. For the most up-to-date information, please visit the provider website.
---
Nebelung Cat Insurance FAQs
What does cat insurance entail? Can Nebelungs benefit from it?
Cat insurance gives you a financial safety net so that you can get your cat the veterinary care they need in an emergency, irrespective of the cost. When your furry friend is unwell, worrying about money only exacerbates the situation. With a solid insurance policy, you can focus your energy on looking after and helping your kitty get well.

Even though Nebelung cats are a sturdy breed with more robust health than others, they are still susceptible to accidents or developing life-threatening conditions that cost a small fortune to treat. Diabetes is one of several health issues typical among Nebelungs. Treating and managing diabetes can cost several thousand dollars annually in insulin and prescription food. Still, it can also lead to more costly health problems such as cataracts and organ failure. A second condition Nebelungs develop is hypertrophic cardiomyopathy (HCM), which often costs $1,500 to diagnose and $300 every month to manage symptoms.

To help protect yourself against these steep costs and guarantee your cat the best care possible, we recommend insuring your Nebelung once they are between 8 weeks and 1 year old. This will give your cat the most dynamic coverage and you the most competitive rates.
How old does my Nebelung need to be before I can insure them?
You can insure your Nebelung kitten once they are 8 weeks old. However, we recommend doing so before they reach their 1st birthday. Doing so will get you more coverage and the best rates.

Suppose you prefer a cat insurance provider that offers your Nebelung protection but differs from the traditional industry model. In that case, Pawp is an excellent option as they do not require credit checks, deductibles, or the typical claim-filing process.

Instead, Pawp gives pet parents an "Emergency Fund" that you can use for any one of your pets, up to a maximum of 6, in a given year for only $24 per month. With the Emergency Fund, Pawp will cover a single vet bill under $3,000 within a given policy year. As a bonus, Pawp also gives cat owners unlimited relevant services and pet expert consultations.
What are the frequent reasons for Nebelung cat insurance claims? Is it worth it to insure my Nebelung?
Some of the most common claims for Nebelungs include diabetes and hypertrophic cardiomyopathy (HCM). Diabetes often requires insulin injections to maintain normal blood sugar levels, and this usually costs $100 per month but can run as high as $300. These totals do not even factor in the cost of diagnosis, repeated vet visits, specialty food, and syringes. Remember that this will be a regular expense for the rest of your cat's life. However, diabetes becomes even more expensive because of the other health problems it can lead to, such as cataracts or organ failure. For example, getting your Nebelung this surgery costs as much as $3,500 if both eyes need operating.

Another primary reason for cat insurance claims among this breed is hypertrophic cardiomyopathy (HCM). With HCM, your Nebelung's heart muscles cannot contract properly due to an abnormal thickening. This condition often leads to blood clots and congestive heart failure. While there is no cure, you can manage your cat's symptoms to improve its quality of life. Expect to pay $1,500 to diagnose HCM and another $300 monthly for treatments.

As with diabetes, hypertrophic cardiomyopathy causes ongoing expenses, each of which can cost several thousand dollars yearly. A solid cat insurance policy would cover most of these costs so that you don't have to fret about whether or not you can afford the care your Nebelung needs.
What can I expect my Nebelung cat insurance plan to include and exclude?
Your Nebelung's coverage will depend upon the insurance company and policy you choose. While it varies from one provider to another, there is a baseline of coverage you can expect, which is for any emergency deemed "sudden and catastrophic." Some ailments that could fall under this classification include open wounds, abdominal distension, eye infections, urinary blockages, broken bones, and skin rashes.

If your Nebelung develops a health issue before becoming insured, your insurance provider will list it as a pre-existing condition in the policy. Therefore, they will not cover any treatment the health issue requires. All the more reason to innsure your Nebelung while they are still a kitten. Should you wish to have broader coverage for your cat, including routine care such as physicals and vaccinations, we suggest getting a "wellness package" upgrade.
What can I expect from the claims process? How do I get reimbursed?
Most insurance companies require that you pay the vet bill in full at the time of service. Afterward, you may file a claim with your cat insurance provider for reimbursement. Depending on the provider, claim processing can take as little as 1-3 business days. But the one question all pet parents ask is how much they can expect to get back. So let's run through a hypothetical scenario to understand better how the reimbursement process works.

Imagine your Nebelung requires surgery and other treatments for cancer totaling $6,000. A standard policy choice among cat parents is one with a $250 deductible and 90% reimbursement rate, so let's use those numbers. In this situation, your cat insurance provider would reimburse you 90% of $6,000, which equals $5,400 minus your deductible. With your insurer paying $5,150, you would only be responsible for $850.

However, we know that covering such steep vet bill upfront and waiting for your insurance company to reimburse you can cause significant financial stress. As a result, Trupanion's approach to cat insurance is progressive and sensitive to pet parents' needs. Unlike many other providers, Trupanion rewards you for taking your Nebelung cat to a vet within their network. If you do, Trupanion will pay their portion of your vet bill directly so that you only pay your share, therefore making the reimbursement process obsolete.
Should I choose a higher or lower deductible?
What you choose will depend on your financial situation and preferences, so only you can know the best deductible for you. Most cat insurance providers feature calculators on their websites that you can use when requesting a quote. Here is what you can expect: a lower deductible will get you higher monthly premiums and yet lower out-of-pocket expenses for urgent care. As you may expect, the opposite is true for higher deductibles. My team and I suggest running the numbers so you can select the right deductible for your needs.
5 Useful Strategies for Keeping Your Nebelung Cat Safe & Healthy
1. Keep your Nebelung healthy with a high-protein diet
Nebelungs are a playful and high-energy breed that requires a high-protein diet. Since cats are obligate carnivores, feeding them a premium raw food diet is species-appropriate and will keep them the healthiest. Your second best option would be a top-quality canned food that is free of meals, cheap fillers, soy, corn, wheat or other grains since these can lead to diabetes, obesity and other health problems. Additionally, developing a feeding routine with one meal in the morning and one in the evening is the healthiest approach. Ask your veterinarian for advice on the appropriate volume of food and frequency of meals for kittens.
2. Help your Nebelung stay hydrated
Proper hydration is critical to your Nebelung's health as it supports organ function and helps eliminate toxins from your little friend's body. Since cats are not instinctive water drinkers, you can do a few things to ensure they have a high enough moisture intake.

The most obvious is to leave out a fresh bowl of water for them at all times. Remember to change out the water and wash the bowl at least once or twice daily to keep hair or dust from accumulating on the surface and bacteria from forming. Another is to feed your Nebelung a diet of moisture-rich food, as explained in the FAQ above. Lastly, mix 1 teaspoon of water (or a bit more) into their meals, but be sure not to make it too soupy. You may find that your cat will reject it if you do.
3. Groom your Nebelung regularly
The elegant double coat of Nebelung cats takes as long as 2 years to come in fully. Gentle daily brushing will go a long way in helping them maintain a smooth and shiny coat. It will also minimize the potential hairballs they have to deal with, which can, unfortunately, become fatal. Stick with a slicker brush or other brushes specific to long hair.

Maintaining your Nebelung's nails, ears and teeth are equally important to their health. We encourage you to ask your veterinarian to demonstrate how to clean your cat's ears, clip their nails and brush their teeth. Incorrectly doing any of these can cause severe pain to your cat.
4. Engage your Nebelung in lots of activities
While your Nebelung may seem like a shy and laid-back cat, they love to play and interact with you. So much so that you can even train them to walk on a leash. The more you play with them, the more you will realize what a high-energy, intelligent and fun breed they are. Be sure to have a diverse selection of toys to play with and various surfaces of different heights to jump between and from which they can watch the world. Cat towers go over well with Nebelungs.
5. Give your Nebelung a calm and consistent living environment
Nebelungs are typically shy and take time to warm up to humans, but once they do, you'll find them to be some of the most loving and affectionate cats. They also require calm, peaceful, consistent home environments where they can relax. Households with children, loud pets and any frequent noise will cause Nebelungs significant anxiety and stress. Tranquil homes are vital to their overall health and well-being.
Conclusion
With all of this essential information, searching for the right Nebelung cat insurance plan should be painless and straightforward. We encourage you to get an insurance plan in place for your little friend as early as possible to secure the most comprehensive coverage for the lowest price. Nonetheless, insuring your Nebelung at any time in their lives will prove beneficial since it will cover most emergency care costs and support their overall wellness.
After extensive research, we conclude that Lemonade pet insurance offers the best cat insurance policy at the lowest monthly for Nebelung cats.
SwiftScore Ranking Methodology for Nebelung Cats
We ranked the best pet insurance policies for Nebelung Cats based on a variety of important factors including the following:
Average monthly price for a 2-year-old Nebelung Cat with a $500 deductible located in the 90210 zip code
Coverage and benefits
Key policy details including accidents and illnesses, surgeries, annual check-ups, cancer treatment, lab tests, and more
AM Best rating of the underwriter
Reimbursement percentage
Annual benefit amount
Technology and user experience

Ease of sign up

Policy language clarity
User reviews
Other state dog insurance resources
Alabama | Alaska | Arizona | Arkansas | California | Colorado | Connecticut | Delaware | Florida | Georgia | Hawaii | Idaho | Illinois | Indiana | Iowa | Kansas | Kentucky | Louisiana | Maine | Maryland |
Massachusetts | Michigan | Minnesota | Mississippi | Missouri | Montana | Nebraska | Nevada | New Hampshire | New Jersey | New Mexico | New York | North Carolina | North Dakota | Ohio | Oklahoma | Oregon | Pennsylvania | Rhode Island | South Carolina | South Dakota | Tennessee | Texas | Utah | Vermont | Virginia | Washington | West Virginia | Wisconsin | Wyoming