6 Best
Morkie

Pet Insurance Plans Compared in 2023

Updated on by Matthew H. Nash – Licensed Insurance Agent

Morkies, a hybrid mixture of the Maltese and Yorkshire terrier, are pocket-sized pups with big personalities. They tend to be affectionate, playful, and have lots of energy. Morkies are great companions for most but demand a lot of attention, making early socialization with other dogs and small children important. Morkies are prone to certain medical conditions to which their parent breeds are susceptible. These conditions may require medical care, including diagnostics, medications, or surgery. The cost to treat some of these conditions may become financially exhausting, running into thousands of dollars. A pet insurance plan can help lessen the financial burden of such treatments while allowing the proper care that your Morkie deserves. As an experienced and licensed insurance agent and lifelong pet owner, I am here to help make this process quick and straightforward! Read more about our unbiased ranking methodology and advertiser disclosure.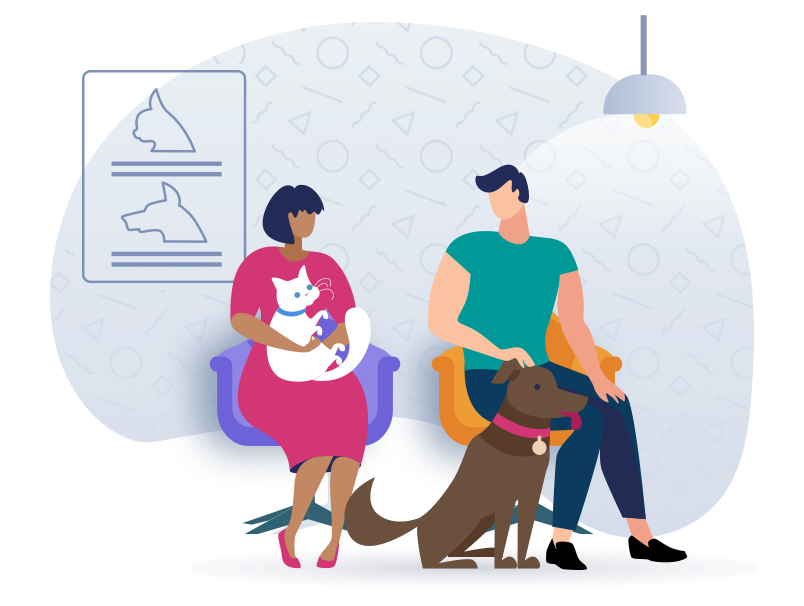 Top Morkie Pet Insurance Scored, Ranked & With Cost
Use our below table to quickly compare the best Morkie pet insurance providers. The average monthly specific prices shown are based on a healthy 2-year-old Morkie with a $500 deductible and 90% reimbursement amount who is located in California with a 90210 zip code. Costs may vary based on age, location, and the coverage amount. Prices are accurate as of December 2022 and are subject to change. For the most up-to-date information, please visit the provider website.
---
Morkie Pet Insurance FAQs
What is pet insurance, and is it worth the investment for our Morkie?
Pet insurance is an excellent option for those that cannot afford an unexpected veterinary bill. Studies indicate that one in three pets will require emergency treatment each year. Just as healthcare goes for humans, emergency care tends to be expensive and necessary in certain circumstances. If your pet ingests something toxic, has a bowel obstruction, broken bone, or even torn ligament, you will rest easy with a pet insurance plan in place. You will pay a small premium every month towards your policy. When you enroll, you can select your desired coverage level, deductible, and reimbursement rate. Your premiums and coverage vary based on your selections. Some find that basic emergency coverage is sufficient, while others opt for a more well-rounded plan that may include some routine care, chiropractics, behavior therapy, dental, or even holistic medicine. We know that unplanned surgeries or treatments can cost thousands of dollars. For example, a torn ligament repair surgery can cost $7000! With a pet insurance plan in place, you are only required to pay your deductible, with coverage after that, depending upon your reimbursement rate.
What is the proper age to insure my Morkie?
Timing of enrollment is crucial as most pet insurance plans do not cover pre-existing conditions. Depending on which company you select, some may require enrollment around eight weeks for puppies and within six months of bringing home a more mature dog. There could be age limitations, so be sure to do your research. Adult dogs typically have a waiting period before being eligible for coverage.
What are a few common insurance claims for the Morkie?
Morkies are considered somewhat healthy, but they may be plagued with conditions that affect their parent breeds. Luxating patella is one condition seen in Morkies. It is a condition that varies in severity and causes intermittent kneecap dislocation. This condition sometimes corrects itself, with severe cases requiring surgical intervention. Low blood sugar, also referred to as hypoglycemia, may affect this breed. Typical treatment of hypoglycemia consists of lifestyle modifications and medications. Collapsed trachea is a condition that causes the rings of the trachea to weaken and collapse. Symptoms such as coughing and wheezing may be present and can be managed with medicine. Portosystemic shunt, or liver shunt, causes an abnormal connection between the portal vascular system and systemic circulation. It may require surgical intervention. As you can see, both chronic and acute conditions could affect your Morkie, necessitating medical intervention. Pet insurance helps reduce your out-of-pocket costs while providing necessary care for your beloved pup!
What services are typically covered by insurance? What services are excluded from coverage?
Every plan varies slightly, so it is important to do your research and compare plans to see what works best for your situation. Some covered services may include treatment for unforeseen illnesses or injuries such as infections, broken bones, acute illnesses, chronic conditions not deemed pre-existing, and some preventative care depending on your plan, medications, and hospitalizations.
Does pet insurance cover dental work?
While some plans may cover injury or infection of the mouth, most do not cover routine dental. However, some insurance companies provide this option as an add-on to their basic plan, for an additional monthly fee.
Can I use a veterinarian of choice, or are there insurance-approved options?
Because most plans work on a reimbursement method of payment, you will be able to utilize any licensed veterinary clinic, including specialty and emergency service clinics.
Are there discounts for insuring multiple pets?
The majority of pet insurance plans provide incentive for insuring multiple pets via a multi-pet discount. If you decide to extend coverage to other furry friends at home, discounts may be available to help you save money.
Who pays for services at the time of veterinary care?
Veterinary offices will require payment upfront and you will then submit a claim with your receipts to your insurance company. Most insurance companies will reimburse you in the same week. Your reimbursement is based upon your deductible, the amount you pay prior to coverage kicking in, and reimbursement rate. The reimbursement rate is the percentage of coverage that you've selected during enrollment.
How should we choose from a high or low-deductible plan?
Most pet insurance plans allow you to select the deductible that works best for you. It is at the insured's discretion based on income and financial stability. When you select a low-deductible plan, you may pay $100-$250 prior to coverage kicking in. Typically this equates to a slightly higher monthly premium. When you select the higher deductible plan, you will pay a high deductible, but your monthly premiums will be slightly lower. In either case, your pet is receiving the same care, but is based on what you can afford should medical care be necessary.
5 Tips for Keeping Your Morkie Safe and Healthy
Pet insurance is there for unplanned situations, while there are things you can do daily to help your pup live a long and healthy life.
1. Daily Exercise
Most dogs benefit from daily exercise. Your Morkie is no different. Daily walks will encourage movement and will help support cardiovascular health and will also help them maintain their proper weight. There are many games that you can play with your Morkie to help stimulate their brains and keep them balanced and happy. Be mindful of dog parks. While your Morkie may love trotting around a dog park, they are considered a toy breed and can be injured quite easily. Never allow play time that is unattended.
2. Proper Nutrition and Food Intake
Morkies are active dogs and require food that is high in protein. Weight maintenance is important with their tiny frame. High-quality food given in appropriate portions is a great way to help them maintain their ideal weight.
3. Training
They are small, but they are mighty! Morkies can be a headstrong breed, despite their compact size. They do best with positive reinforcement training and lots of rewards. Early socialization will also help your Morkie become accustomed to other dogs and small children. When acclimated at a young age, it helps reduce risk of behavior issues.
4. Handling with Care
Morkies are small dogs and must be handled with care. Small children, while they have the best intentions, may not always properly handle your pup. It is important to educate your children on the importance of "handling them with care," as they can sustain injuries quite easily.
5. Regular Grooming
Morkies have a soft and fluffy coat that requires brushing several times a week to keep them tangle and mat free. Monthly grooming with a professional is another good option. Monitor your pup's nails. When they begin sliding on the floor, clicking when they walk or snagging furniture and clothing, it's time for a nail trim. There are many trimmers on the market, but some prefer a professional groomer.
Conclusion
Morkies are adorably tiny, pocket-sized pups with tons of personality. Their tiny frames make them more susceptible to injuries and accidents, so pet insurance is something to consider. Pet care costs are rising; certain breed-specific conditions are inevitable and proper care on a budget is critical, now more than ever. Take the time to do the proper research on money-saving insurance plans today. Lemonade pet insurance is competitive in the marketplace on both cost and coverage, provides quick turnaround times for quotes and claims, and has multiple coverage options to choose from. A comprehensive pet insurance plan is worth its weight in gold. The small initial effort could save you hundreds or thousands in unplanned vet bills.
SwiftScore Ranking Methodology for Morkies
We ranked the best pet insurance policies for Morkies based on a variety of important factors including the following:
Average monthly price for a 2-year-old Morkie with a $500 deductible located in the 90210 zip code
Coverage and benefits
Key policy details including accidents and illnesses, surgeries, annual check-ups, cancer treatment, lab tests, and more
AM Best rating of the underwriter
Reimbursement percentage
Annual benefit amount
Technology and user experience

Ease of sign up

Policy language clarity
User reviews
Other state dog insurance resources
Alabama | Alaska | Arizona | Arkansas | California | Colorado | Connecticut | Delaware | Florida | Georgia | Hawaii | Idaho | Illinois | Indiana | Iowa | Kansas | Kentucky | Louisiana | Maine | Maryland |
Massachusetts | Michigan | Minnesota | Mississippi | Missouri | Montana | Nebraska | Nevada | New Hampshire | New Jersey | New Mexico | New York | North Carolina | North Dakota | Ohio | Oklahoma | Oregon | Pennsylvania | Rhode Island | South Carolina | South Dakota | Tennessee | Texas | Utah | Vermont | Virginia | Washington | West Virginia | Wisconsin | Wyoming