6 Best
Miniature Pinscher

Pet Insurance Plans Compared in 2023

Updated on by Matthew H. Nash – Licensed Insurance Agent

Miniature Pinschers, Min Pin for short, are compact and lively dogs with a confident trot and a fun-loving personality. Affectionately known as "the king of toys," the Min Pin makes a great companion for active families. Just like humans, dogs can become susceptible to breed-specific conditions like heart, eye, and skeletal conditions. Most of these conditions can be managed through medical intervention and lifestyle modifications. While we do not anticipate health conditions in our "healthy" puppies, we know these conditions exist, and pet insurance helps reduce your out-of-pocket expense while providing the necessary care your pet deserves. As a licensed insurance agent and lifelong pet owner, I can help you navigate the pet insurance landscape! Read more about our unbiased ranking methodology and advertiser disclosure.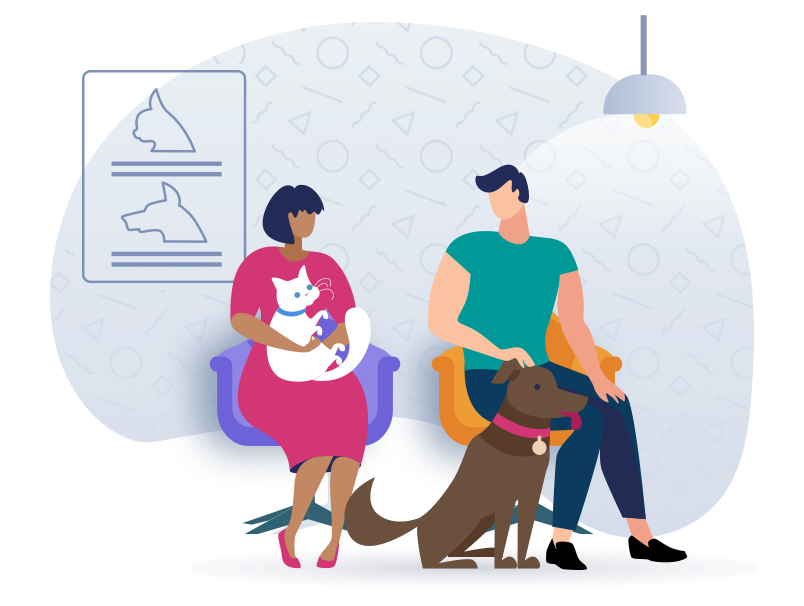 Top Miniature Pinscher Pet Insurance Scored, Ranked & With Cost
Use our below table to quickly compare the best Miniature Pinscher pet insurance providers. The average monthly specific prices shown are based on a healthy 2-year-old Miniature Pinscher with a $500 deductible and 90% reimbursement amount who is located in California with a 90210 zip code. Costs may vary based on age, location, and the coverage amount. Prices are accurate as of June 2023 and are subject to change. For the most up-to-date information, please visit the provider website.
---
Miniature Pinscher Pet Insurance FAQs
What is pet insurance, and is it worth the investment for our Miniature Pinscher?
Our pets are a part of our family for many years, and most consider them family. That said, pet insurance is similar to human insurance as it provides coverage for necessary medical treatment, without breaking the bank. When you align with a pet insurance company, your monthly fee, or premium, keeps your policy active and reimburses you a portion of the cost of care once you submit a claim. There are many options of coverage to choose from, ranging from basic plans to fully comprehensive coverage plans that even cover chiropractic care, behavioral training, routine wellness, and dental. Certain breeds have the propensity to develop chronic health conditions that may require medical intervention, medications, or even surgery. Along with health conditions, pet insurance is a great option for accidents and illnesses. Dogs can be unpredictable, especially young pups, and they are sometimes inclined to chew on things that are not meant for them. This can lead to obstructions, which can be fatal if left untreated. Surgery can range from several hundred to several thousand dollars. That type of bill can leave many financially overwhelmed, and some pet owners are forced to make a decision based on finances. With a pet insurance plan in place, this expensive surgery would be covered based on your reimbursement rate and deductible. Pet insurance provides a more manageable solution for most pet owners. Your low monthly premium could save you hundreds or thousands in unplanned vet bills.
What is the proper age to insure my Miniature Pinscher?
Accidents and illnesses are quite common in younger dogs, some studies indicate that 1 in 2 puppies will need emergency care within their first year of life. Therefore, enrolling your pup in a health insurance plan early is imperative. Most companies recommend enrolling your pet around 8 weeks of age. If you are adopting a more mature dog, there may be age limitations, so verify this with the insurance company. Your mature dog should be enrolled within the first six months of bringing them home, earlier if you can. There may be a waiting period for mature dogs prior to coverage eligibility.
What are a few common insurance claims for the Miniature Pinscher?
Miniature Pinschers are fairly healthy, however, like any animal, they can be afflicted by genetic conditions that are out of our control. Luxating patella, a condition seen in this breed, causes intermittent kneecap dislocation. Min Pins may also be susceptible to Legg-Perthes disease, which is sometimes misdiagnosed as hip dysplasia. Legg-Perthes disease is a degenerative hip disorder that may necessitate corrective surgery. Mucopolysaccharidoses (MPS), a metabolic condition that affects Min Pins, can cause skeletal, heart, and eye issues. While it may correct itself, it could eventually require medical intervention. Accidents and injuries are also a common occurrence with Min Pins as they are a compact breed that can be easily injured. With any chronic or acute condition, pet insurance will help minimize your out-of-pocket expenses so you can worry about what matters, your pet's health.
What services are typically covered by insurance? What services are excluded from coverage?
Pet insurance plans can vary, so it is important to note coverage prior to enrollment. Most insurance companies will help cover the cost of care for emergency situations such as acute injuries, accidents, or illnesses. Some plans also include coverage for chronic conditions such as medications, diagnostics, hospitalizations and surgeries. Pet insurance does not cover pre-existing conditions, so it is important to enroll your pet early to ensure adequate coverage.
Does pet insurance cover dental work?
Plans can vary, but most plans do not cover routine dental unless it is an added option with their plan packages. Some basic plans may cover accidents, infections or injuries to the mouth. Dental care can become costly, so if there is a plan that provides this add-on benefit, it may be worth it for your pet.
Can I use a veterinarian of choice, or are there insurance-approved options?
There are no in-network or out-of-network stipulations with pet insurance. You may use any licensed veterinarian.
Are there discounts for insuring multiple pets?
Many pet owners utilize a multiple-pet discount through their insurance provider. The majority of carriers will provide this incentive for cats and dogs, though some may extend coverage to exotic pets. You will need to verify what money-saving options are available!
Who pays for services at the time of veterinary care?
Pet insurance plans use a reimbursement method for payment, so you will pay upfront for services provided. You will then submit a claim to your insurance provider and you will receive payment based on your reimbursement rate and deductible.
How should we choose from a high or low-deductible plan?
There are many ways to customize a plan that works for you, choosing a deductible is one of those ways. A high-deductible plan means that you will pay more upfront for services provided, but your monthly premium will be lower. With a low-deductible plan, you will pay less upfront, but a slightly higher premium. Each method yields the same results, helping you provide necessary medical care for your pet, and also protecting your wallet!
5 Tips for Keeping Your Miniature Pinscher Safe and Healthy
Our job as pet owners is to keep our beloved pets happy and healthy as long as we can. Pet insurance is one way to help provide necessary medical care to your pup. There are ways to keep your Min Pin happy and healthy at home to ensure longevity and happiness! Here are a few tips to help you.
1. Daily Exercise
Just like their human counterparts, dogs need daily exercise to help maintain their ideal weight, but also to help combat boredom, which may lead to undesirable behaviors. Enrichment is an important part of your dog's routine as it will help motivate them mentally and physically so they are balanced and happy.
2. Proper Nutrition and Food Intake
There is a tendency for Min Pins to become overweight quite easily because they love to eat! Find high-quality food and provide proper daily portions to help them maintain their compact size, as added weight tends to worsen joint issues.
3. Training
Early training and socialization are very important. Min Pins can be a headstrong breed, despite their compact size. Socialization with other animals and children at a young age will help prevent aggressive tendencies.
4. Handling with Care
As a small breed of dog, Min Pins should be handled with care. Small children need proper training and guidance when handling such a small pup. They can sustain injuries quite easily.
5. Regular Grooming
Min Pins have a very short, smooth and shiny coat, which only needs weekly combing. They will need their nails trimmed every 3-4 weeks to avoid nail splits, snags and other foot issues. Be sure to check your pup's ears for dirt and debris, along with daily tooth brushing.
Conclusion
As you can see, pet insurance just makes sense if you own a pet. Accidents happen, injuries happen and we cannot predict these things, but we know a hefty bill is often tethered to the care needed to mend your beloved dog. When you have a pet insurance plan in place, it can provide some comfort, knowing you will not be responsible for paying the entire bill. Your insurance will help cover a portion of the cost of care, which could save you hundreds or thousands of dollars. No one should have to make decisions based on finances. Researching insurance companies is easy and most provide straightforward information. Lemonade pet insurance is a great insurance company that provides competitive pricing, coverage, and an easy-to-use mobile app. Min Pins make wonderful companions. Insure your pet today and help them live a long and happy life alongside you and your family!
SwiftScore Ranking Methodology for Miniature Pinschers
We ranked the best pet insurance policies for Miniature Pinschers based on a variety of important factors including the following:
Average monthly price for a 2-year-old Miniature Pinscher with a $500 deductible located in the 90210 zip code
Coverage and benefits
Key policy details including accidents and illnesses, surgeries, annual check-ups, cancer treatment, lab tests, and more
AM Best rating of the underwriter
Reimbursement percentage
Annual benefit amount
Technology and user experience

Ease of sign up

Policy language clarity
User reviews
Other state dog insurance resources
Alabama | Alaska | Arizona | Arkansas | California | Colorado | Connecticut | Delaware | Florida | Georgia | Hawaii | Idaho | Illinois | Indiana | Iowa | Kansas | Kentucky | Louisiana | Maine | Maryland |
Massachusetts | Michigan | Minnesota | Mississippi | Missouri | Montana | Nebraska | Nevada | New Hampshire | New Jersey | New Mexico | New York | North Carolina | North Dakota | Ohio | Oklahoma | Oregon | Pennsylvania | Rhode Island | South Carolina | South Dakota | Tennessee | Texas | Utah | Vermont | Virginia | Washington | West Virginia | Wisconsin | Wyoming