6 Best
Maltese

Pet Insurance Plans Compared in 2023

Updated on by Matthew H. Nash – Licensed Insurance Agent

If the thought of hefty veterinary bills causes your heart rate to rise, you are in luck. Dog insurance is available to dog owners across the country to pay their veterinary bills. Dog insurance is beneficial for Malteses due to the risk of life-threatening conditions associated with this breed. If you own a Maltese and are interested in enrolling in dog insurance coverage, this article may be for you. As a lifelong dog owner and nationally licensed pet insurance producer, I am here to help you find the best policy for your beloved pet. Read more about our unbiased ranking methodology and advertiser disclosure.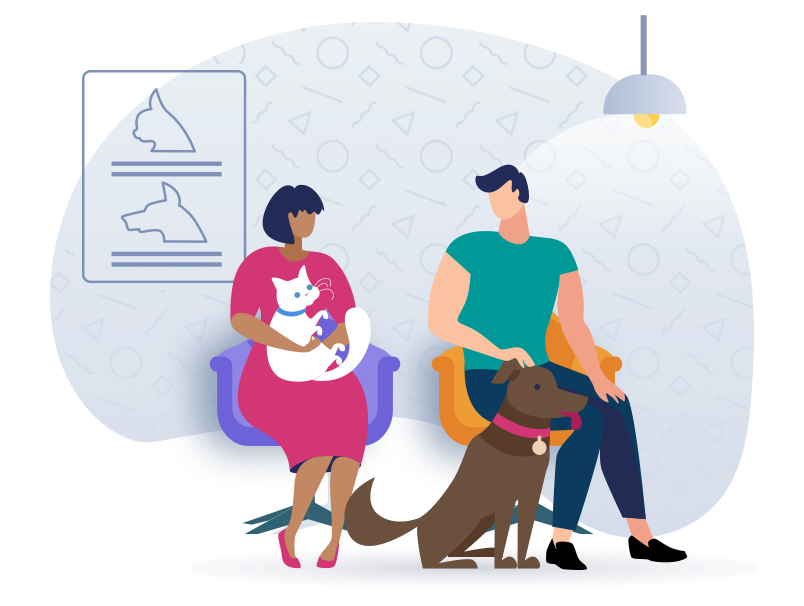 Top Maltese Pet Insurance Scored, Ranked & With Cost
Use our below table to quickly compare the best Maltese pet insurance providers. The average monthly specific prices shown are based on a healthy 2-year-old Maltese with a $500 deductible and 90% reimbursement amount who is located in California with a 90210 zip code. Costs may vary based on age, location, and the coverage amount. Prices are accurate as of January 2023 and are subject to change. For the most up-to-date information, please visit the provider website.
---
Maltese Dog Insurance Frequently Asked Questions
What is dog insurance? Why should I enroll my Maltese in dog insurance?
Dog insurance is medical insurance for canines that aims to provide financial assistance to their owners to help pay for veterinary treatment. Most dog insurance plans use a reimbursement model, which means that dog owners pay the veterinary bill, but can request reimbursement from their provider. To enroll in coverage, all you need to do is find a right plan for you and your dog, begin paying the monthly premium, and then your pup is covered!

Dog insurance is helpful to have for all breeds, but can be especially beneficial for Malteses, as they are prone to developing significant medical issues that may require intensive veterinary care. Dog insurance would ensure that your Maltese could receive any necessary treatment without breaking your bank account.
How old does my Maltese need to be in order to be eligible for dog insurance?
Most dog insurance companies impose certain age requirements to be eligible for coverage. It is common for dog insurance providers to require puppies between 8 and 10 weeks old to enroll in insurance coverage.
What are the most common reasons for insurance claims for this breed?
While the Maltese is a healthy breed, they are still at risk of developing certain health issues. The most severe condition that can develop in Malteses is Patent Ductus Arteriosus, which is a heart condition that can lead to heart failure. While breeders tend to screen for this condition before placing puppies with owners, this condition can still occur and may lead to substantial medical treatment. Malteses are at risk of developing conditions include Shaker dog syndrome and knee/joint issues. Finally, like all breeds, Malteses can become ill with numerous communicable viruses and bacterial infections that may require intervention from a vet.
What is covered by dog insurance?
Basic dog insurance plans will reimburse veterinary bills that result from treatment for unexpected illnesses and injuries. This includes minor ailments, such as bacterial infections, to major illnesses, such as cancer and diabetes.

Some dog insurance plans will also cover the costs associated with other veterinary services such as prescriptions, medical imaging, and hospitalizations.
How does reimbursement work?
If you are enrolled in a reimbursement-based model insurance plan, the process of reimbursement is pretty simple. First, after your pup receives medical care, you will receive a bill from your veterinarian. After you pay the bill, you can then submit a reimbursement request to your insurance provider (as long as you have met your deductible). Your insurance provider will then determine how much you will be reimbursed based on your reimbursement rate and your deductible.
Should I enroll in a plan that has a lower deductible or a higher deductible?
The type of plan you choose is entirely up to you and should be based on your personal preferences. There is no right or wrong in terms of which plan to choose; it all simply depends on your monthly finances. For example, some dog owners prefer plans with higher deductibles because their monthly payments tend to be lower, which is better for their overall finances.
5 Useful Strategies for Keeping Your Maltese Safe & Healthy
Being a dog owner is a big responsibility and is important to take seriously to keep your pup safe and healthy for as long as possible. In addition to enrolling your Maltese in dog insurance, there are many other health practices that you can implement to keep your pup healthy.
1. Provide clean drinking water
While it may seem like a minor detail to many, the quality of water that your pet drinks can greatly impact their health. Even with structured water regulations and testing, some numerous chemicals and toxins can be found in tap water, all of which can lead to medical issues in dogs. To be on the safe side, either give your pup water that has been filtered (ie. through a Brita filter) or give your dog filtered water that you can purchase at a grocery store.
2. Maintain dental hygiene
Dental hygiene in dogs is frequently forgotten about, but is essential in maintaining your dog's health. If your dog's teeth are not brushed regularly, the enamel can break down and lead to rotting teeth and gum disease. To prevent dental complications, make sure that you regularly brush your dog's teeth.
3. Daily exercise
Like all dogs, Malteses require regular exercise to optimize heart health and bone and joint strength. A good rule of thumb is to ensure that your pup gets at least 20 minutes of exercise two times per day.
4. Car safety
While it may seem like an odd concept, it is important to keep your Maltese safe when driving is important, especially since they are a lightweight breed. If you are involved in a car accident and your dog is in the car, they can become seriously hurt due to the impact of the crash. One recommendation is to put your Maltese in a canine car seat when they are with you in the car.
5. Regular grooming
The Maltese is known for its luscious coat and flowing hair. To keep your puppy's coat healthy, it is important to brush the coat regularly and give your dog a bath at least once every 3 weeks.
Conclusion
No dog owner wants to see their pup sick or in pain. Dog insurance can help make sure that your dog can always get the care they need without causing you a major stress headache. All you need to do is find a plan that is right for you, keep the policy active by making monthly payments, and then you are all set! No one can predict when their dog will get sick, which is why it always better to have coverage just in case.
Ready to get started? After countless hours of research, we've found that Lemonade pet insurance consistently performs the best with the lowest monthly premiums.
SwiftScore Ranking Methodology for Maltese
We ranked the best pet insurance policies for Maltese based on a variety of important factors including the following:
Average monthly price for a 2-year-old Maltese with a $500 deductible located in the 90210 zip code (Please note: prices will vary greatly based on your location)
Coverage and benefits
Key policy details including accidents and illnesses, surgeries, annual check-ups, cancer treatment, lab tests, and more
AM Best rating of the underwriter
Reimbursement percentage
Annual benefit amount
Technology and user experience

Ease of sign up

Policy language clarity
User reviews
See dog insurance prices in your state
Alabama | Alaska | Arizona | Arkansas | California | Colorado | Connecticut | Delaware | Florida | Georgia | Hawaii | Idaho | Illinois | Indiana | Iowa | Kansas | Kentucky | Louisiana | Maine | Maryland | Massachusetts | Michigan | Minnesota | Mississippi | Missouri | Montana | Nebraska | Nevada | New Hampshire | New Jersey | New Mexico | New York | North Carolina | North Dakota | Ohio | Oklahoma | Oregon | Pennsylvania | Rhode Island | South Carolina | South Dakota | Tennessee | Texas | Utah | Vermont | Virginia | Washington | West Virginia | Wisconsin | Wyoming