6 Best
Maine Coon Cat Insurance

Plans Compared in 2023

Updated on by Matthew H. Nash – Licensed Insurance Agent

Finding the best cat insurance plan for your Maine Coon is much easier than you may think. As a nationally licensed insurance agent and a doting pet parent, I understand cat owners' challenges when selecting the right policy, especially since policy jargon can be puzzling. To help you through the process, my team and I have researched the top cat insurance providers for Maine Coon cats. This article features all the essential information you need to make the right choice for your cat, irrespective of their age or which state you live in. We may receive compensation when you click on the affiliate links below.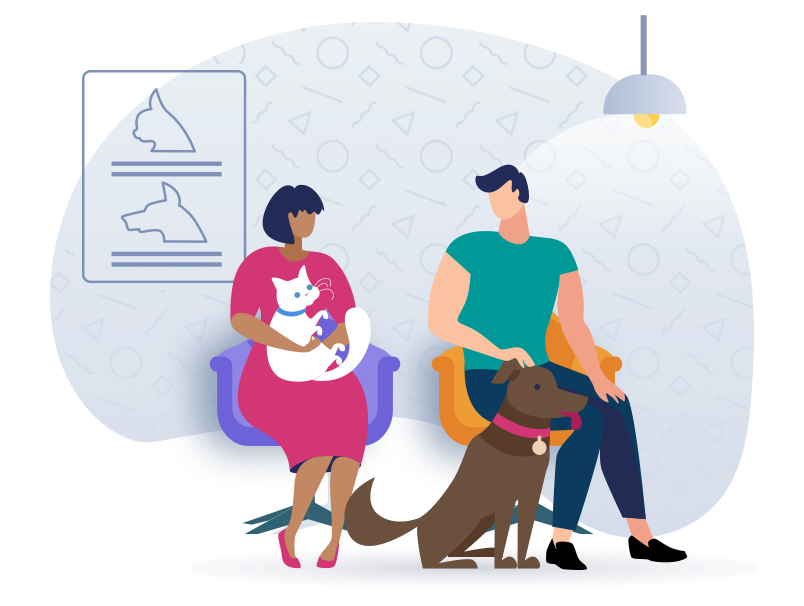 Top Maine Coon Cat Insurance Scored, Ranked & With Cost
Use our below table to quickly compare the best Maine Coon Cat insurance, providers. The average monthly specific prices shown are based on a healthy 2-year-old Maine Coon Cat with a $500 deductible and 90% reimbursement amount who is located in California with a 90210 zip code. Costs may vary based on age, location, and the coverage amount. Prices are accurate as of January 2023 and are subject to change. For the most up-to-date information, please visit the provider website.
4.6
SwiftScore

Our SwiftScore is a unique and proprietary insurance ranking system objectively comparing key metrics which are most important to cat parents. Learn more at the end of this page.
STANDARD PLAN
COST FOR MAINE COON CAT
$29.81/mo
Pumpkin Pet Insurance plans have extensive coverage and they always have a 90% reimbursement rate
Pumpkin Pet Insurance plans have no breed or upper age restrictions, and dental illness and hereditary conditions are covered at no extra cos
Founded in 2020 and underwritten by United States Fire Insurance Company
---
Maine Coon Cat Insurance FAQs
What should I expect from cat insurance? Is it beneficial for my Maine Coon?
Cat insurance serves as a financial shield against the life-threatening, unexpected health events your Maine Coon may experience throughout their life. To begin the process, you must determine which pet insurance provider you feel is best for your cat. Then, apply for coverage via the company's website. After you have a policy for your Maine Coon, all you have to do is stay current on your monthly payments (premiums) to maintain an active policy. In an emergency, pay the veterinary bills upfront and then file a claim with your insurer for reimbursement.

We recommend getting your Maine Coon insured when they are still a kitten since they most likely have not developed any health conditions at this early stage in life. Having a clean bill of health will allow you to get your cat the most extensive coverage for the lowest rates.

Pet insurance benefits Maine Coon cats because, like cats of any other breed, they too can have health crises and the cost of urgent veterinary care is steep. For example, Maine Coons are known to suffer from hypertrophic cardiomyopathy (HCM), which typically costs $1500 to diagnose and as much as $300 per month to treat for the rest of your cat's life. Another common condition is hip dysplasia. Depending upon whether your vet suggests a surgical or non-surgical approach, bills can add up to well over $3,000. Maine Coon cat parents without pet insurance may face the devastating choice of putting their beloved kitties down if they cannot afford the necessary treatments or procedures. With pet insurance, you can rest easy knowing that you have the resources to get your cat whatever care it needs, regardless of price.
What is the best age to get my Maine Coon insured?
We encourage cat parents to get their Maine Coons insured once they are 8 weeks or older. Getting the best cat insurance policy while your Coon is still a kitten will get you more coverage and better rates than if you wait until they are adults (over 1 year).

For those who want to protect themselves against veterinary emergencies but don't want to pay steep premiums, deductibles, or high out-of-pocket costs, you may want to consider Pawp. Their emergency fund will protect as many as 6 of your pets of any age or health condition for only $24/month. The fund covers anything Pawp's virtual team of vets determines to be a true emergency. Each year, your emergency fund will pay one veterinary bill of less than $3,000. Extra benefits include unlimited telehealth services and free pet expert consultations.
What are the most prevalent insurance claims for Maine Coons? Will it be worthwhile to insure mine?
Maine Coons are the biggest cats out there and are known for being strong and sturdy. Nevertheless, like all breeds, they are known for developing specific health conditions. Hypertrophic cardiomyopathy (HCM) is one such issue, and it results from the thickening of the heart muscles and making it difficult for them to contract. Other health disorders related to HCM are blood clots and congestive heart failure. Expect to pay up to $1500 for the diagnosis and as much as $300 per month for treatments. Sometimes, said treatments can last a lifetime.

Another condition Maine Coons often suffer from is hip dysplasia. Hip dysplasia occurs when the hip joint does not develop and function properly. It can be excruciating for your cat and usually worsens over time, frequently hindering their ability to walk. Depending on which course of treatment you and your vet decide, expect to pay up to $3,000.

While these are just two major health disorders that plague the Maine Coon breed, there are several others. Many of which are also relatively expensive to treat. Of course, with cat insurance, you can rest easy knowing that you will be able to afford whatever urgent veterinary care costs that come your way.
What does cat insurance provide coverage for? What does it exclude?
Cat insurance coverage differs between companies and policies. That said, you can expect that accidents and illnesses that qualify as "sudden and catastrophic" will be covered. Examples of such occurrences include broken bones, lacerations, eye infections, and more. For broader coverage, you can purchase a wellness upgrade from your insurance company, which generally covers routine care such as physical exams, parasite treatments, vaccinations, and more.

If your Maine Coon develops a health condition before you are insured, your provider will list it in your policy as a pre-existing condition, making it ineligible for coverage. In plain language, any veterinary care or treatment your Coon may receive for that condition will not be reimbursable.
What do I need to know about the claims process?
Most insurance companies will reimburse you for expenses, which means you must pay any emergency veterinary bills upfront and then submit a claim. How much will they reimburse you, though? Below is a hypothetical situation to better understand what you can expect.

Let's say your Maine Coon needs urgent surgery, and all told, it would cost $4,000. Suppose you have a policy with a $250 deductible and a 90% reimbursement rate. Your insurance provider will reimburse you $3,600 minus your $250 deductible if you haven't reached your annual maximum benefit. And you will be responsible for only $650 instead of the entire $4,000 bill. Note: If you use your full yearly maximum benefit, you must pay all vet bills over and above that amount for the remainder of the year.
Should I choose a higher or lower deductible?
There is no one-size-fits-all answer when choosing the right deductible, as everyone's financial situation is different. Should you opt for a lower deductible, your monthly premiums will be on the higher side, but your portion of the vet bills will be lower for emergency care. If you choose a higher deductible, you can expect the opposite. Most pet insurance companies have calculators on their websites that you can use to request a quote, and we encourage you to use one to determine which deductible works best for you. It is worth mentioning that our research found that most cat parents prefer either $250 or $500 deductibles.
5 Useful Strategies for Keeping Your Maine Coon Cat Safe & Healthy
1. Groom your Maine Coon cat regularly
Maine Coons are the largest of all domesticated cat breeds, known for having elegant, long-haired, thick coats. Be aware that your Maine Coon will need brushing at least a couple of times per week, ideally every day. A few minutes with a slicker brush will remove most of the loose, dead hair from both the undercoat and the outercoat. Doing so will help prevent mats from forming and minimize the potential that your beloved Coon will develop painful hairballs. Regular brushing also stimulates your cat's skin and helps distribute the oils evenly. And don't forget to clip the tips of their nails once every couple of weeks, so they do not develop ingrown nails.
2. Give your Maine Coon cat plenty of stimulation
Maine Coons are incredibly intelligent and love interacting with their humans beyond the basic cuddles and petting. Being curious creatures, they will follow you around the house to observe what you do. Feel free to show them things you are handling or let them sniff certain foods. It's all stimulation they love.

Be aware that Maine Coons are an active breed that needs to burn off their extra energy, or they will unleash it on your furniture. Have a variety of toys and cat towers for them to play with and crawl over. Your Maine Coon will enjoy chasing mini-soccer balls or jumping after a toy fish dangling from the end of a cat wand. Puzzle toys that reward them with treats will also be a big hit. Keeping their bodies and minds active will result in your Coon being fit and happy, and engaging them in this manner will deepen your bond.
3. Keep your Maine Coon well-hydrated
Keeping your Maine Coon well-hydrated is one of the most crucial ways you can help them maintain good health. Helping them to consume plenty of fluids will support kidney function and flush out toxins from their system. You can use a few techniques to ensure your Coon takes in plenty of moisture each day.

The first is to keep a bowl of fresh water out for your cat. Remember to wash the bowl a couple of times each day so that bacteria, dust, and hair do not build up. The second approach is to feed your Coon a moisture-rich, high-protein diet of raw or canned food. Lastly, mix a teaspoon (or less) in with their food. Be careful not to make their food too watery. Otherwise, your cat may refuse to eat. These combined techniques will ensure that your cat stays adequately hydrated.
4. Shower your Maine Coon with affection
Maine Coon cats are about as loyal as they come. After all, they are known as the "dogs" of cats. They will happily follow their humans around all day and are always happy to snuggle or for you to pet them. You can never shower them with too much affection.
5. Feed your Maine Coon only top-quality, high-protein, low-carb food
Maine Coons are naturally an active breed of cats, so a high-protein diet is essential to support them in staying active and not gaining excess weight. We recommend feeding them a high-protein, top-quality raw or canned food as these will help keep them hydrated and also minimizing their carb consumption, which most kibbles are loaded with.
Conclusion
We hope this article has made your search for the best Maine Coon cat insurance plan more straightforward. We suggest getting your cat insured while they are still kittens so that you can secure the best rates for all-encompassing coverage. That said, insuring you Coon at any point in their lives is more beneficial than not because it will give you a financial safety net for emergencies and support for routine care.
After extensive research, we conclude that Lemonade pet insurance offers the best cat insurance policy at the lowest monthly rate for Maine Coon Cats.
SwiftScore Ranking Methodology for Maine Coon Cats
We ranked the best pet insurance policies for Maine Coon Cats based on a variety of important factors including the following:
Average monthly price for a 2-year-old Maine Coon Cat with a $500 deductible located in the 90210 zip code
Coverage and benefits
Key policy details including accidents and illnesses, surgeries, annual check-ups, cancer treatment, lab tests, and more
AM Best rating of the underwriter
Reimbursement percentage
Annual benefit amount
Technology and user experience

Ease of sign up

Policy language clarity
User reviews
Other state dog insurance resources
Alabama | Alaska | Arizona | Arkansas | California | Colorado | Connecticut | Delaware | Florida | Georgia | Hawaii | Idaho | Illinois | Indiana | Iowa | Kansas | Kentucky | Louisiana | Maine | Maryland |
Massachusetts | Michigan | Minnesota | Mississippi | Missouri | Montana | Nebraska | Nevada | New Hampshire | New Jersey | New Mexico | New York | North Carolina | North Dakota | Ohio | Oklahoma | Oregon | Pennsylvania | Rhode Island | South Carolina | South Dakota | Tennessee | Texas | Utah | Vermont | Virginia | Washington | West Virginia | Wisconsin | Wyoming