6 Best
Lasso Apso

Pet Insurance Plans Compared in 2023

Updated on by Matthew H. Nash – Licensed Insurance Agent

Lhasa Apsos are regal but affectionate companion dogs most commonly recognized by their aristocratic long hair.

Providing the noble Lhasa Apso with a protective dog insurance plan can be one of the many ways you show your love as a responsible dog owner. However, finding the dog insurance plan with the best coverage for the best price can seem like an intimidating task for many dog lovers, new and seasoned alike.

As a nationally licensed insurance agent and animal lover, I have researched dog insurance for Lhasa Apsos and have put it together here for you! Read more about our unbiased ranking methodology and advertiser disclosure.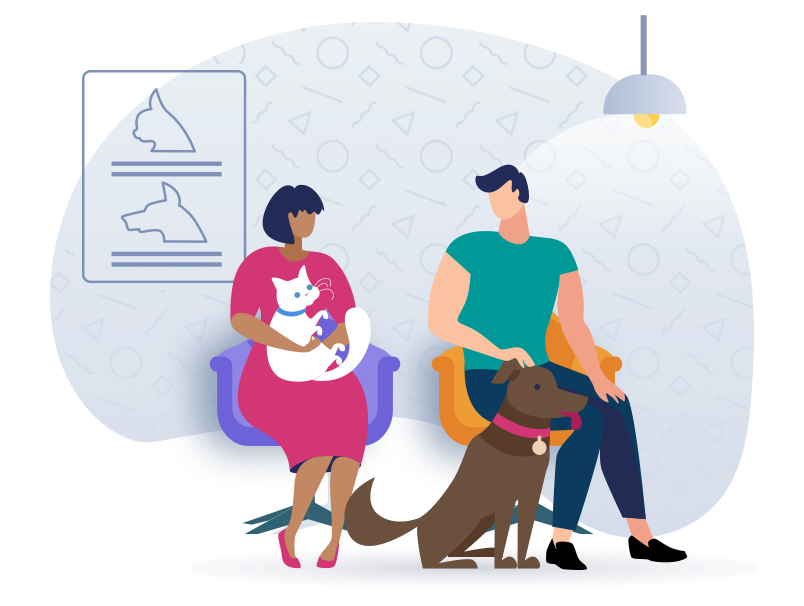 Top Lhasa Apso Pet Insurance Scored, Ranked & With Cost
Use our below table to quickly compare the best Lhasa Apso pet insurance providers. The average monthly specific prices shown are based on a healthy 2-year-old Lhasa Apso with a $500 deductible and 90% reimbursement amount who is located in California with a 90210 zip code. Costs may vary based on age, location, and the coverage amount. Prices are accurate as of January 2023 and are subject to change. For the most up-to-date information, please visit the provider website.
---
Lhasa Apso Dog Insurance FAQs
What is dog insurance and how does it work?
Dog insurance is like health insurance for your Lhasa Apso, protecting them in the case of physical emergencies caused by illnesses and injuries. Also like our typical health insurance, most dog insurance providers will require that you pay a monthly fee to keep your plan active.

To use your dog insurance, you will typically first pay your vet for the emergency veterinary care your Lhasa Apso received. After paying your vet, you will submit a claim to your dog insurance and pay your deductible so that you can be given back a portion of that vet bill called your reimbursement.

When determining which dog insurance will best serve you and your Lhasa Apso, you will want to consider the monthly fee, deductible, and reimbursement amounts so you know which plan is the most affordable for you.

A few insurance terms to note:
A deductible is simply the amount of money you need to pay before your insurance company will reimburse you for your claim.
An "annual max benefit" is referencing that your insurance plan will only cover up to a certain dollar amount in emergency vet expenses each year
What will dog insurance cover and what won't it cover?
While it does have its limitations, which we will explain below, dog insurance can be very beneficial in times of emergency for your Lhasa Apso.

Normally, dog insurance covers the vet expenses that come from unexpected emergencies. These ailments and illnesses can look like broken bones, unplanned surgery, allergic reactions, and the like.

Further, dog insurance does not normally cover the expenses that come from your routine vet visits for wellness exams and vaccinations. However, many dog insurance companies are now offering add-ons that you can purchase to cover some of these standard veterinary expenses.

Apsos are rather healthy dogs on average, with a significant potential lifespan of 12-15 years. However, even these healthy pups can be prone to a few health issues including hereditary kidney dysfunction and progressive retinal atrophy. As your Lhasa Apso ages, it is more likely that they will develop a health issue like one of the ones above. These are what dog insurance companies often call "pre-existing health conditions" for which they usually will not provide coverage.

Pre-existing health conditions are what the name suggests, health issues that developed before you applied for and purchased dog insurance. Examples of these include recurring urinary tract infections, cancer, and diabetes. The more of these health conditions your Apso has, the fewer things your insurance will be able to help you with in the case of an emergency financially.
What is a reimbursement rate?
A reimbursement rate is a set percentage of your emergency vet bill that your dog insurance company is going to give back to you. This rate or percentage is usually around 80-90%.
How do I figure out my reimbursement amount?
Here we've provided an example scenario to help you calculate what your reimbursement amount would be if your Lhasa Apso had an unexpected veterinary emergency:

We'll say that you've already picked out what insurance plan and company you want protecting your Lhasa Apso. We'll also say that this specific plan has a 90% reimbursement rate, a $250 deductible, and a $20,000 annual max benefit.

As far as your reimbursement, let's say now that your Lhasa Apso had an unexpected accident and needs a $10,000 surgery. Because of your 90% reimbursement rate, you will be given back $9,000 of that $10,000 (again, after you've submitted a claim). Taking $250 for your deductible, you will only be paying a total of $1,250 from that original whopping $10,000.

No matter the dollar amount, an unexpected vet bill can be a shock for any pet owner. However, with the help of dog insurance, you can pay significantly less for those emergency visits!
Why do I have to pay the vet out of pocket if my insurance is just going to reimburse me later?
Dog insurance typically follows this, if not a very similar, step-by-step process:
You pay the vet
You pay your deductible
You submit a claim
Your insurance reimburses you
A potential benefit of this standard process is that your vet and your dog insurance will likely never interact. This means that you have the freedom to take your Apso to any vet of your choosing, since there are no limitations.

If, however, you don't mind not getting first pick in your veterinarian, Trupanion may be the dog insurance provider for you. With Trupanion, you get to skip that first step of paying the vet out of pocket at all. The condition here is that your vet must be a part of Trupanion's vet network.
Is it better to have a high or low deductible – which is better?
Purchasing a dog insurance plan with a high deductible essentially means that you will pay less each month to keep your plan active but more when it comes time to pay your deductible during a pet emergency.

On the flip side, purchasing a low deductible plan means that you will pay a little more for your monthly fee but less during an emergency.

It is important to note that, whichever you choose, you should be prepared to pay your deductible amount in case your Lhasa Apso gets suddenly ill or hurt. Dog insurance companies are now offering free, easy-to-use quote calculators on their websites to help you determine which plan and deductible type is more affordable for you.
Is it worth it for me to have dog insurance as a Lhasa Apso owner?
Though Lhasa Apso owners may consider their beloved dogs as a bit more noble than the average pup, even they are vulnerable to unexpected emergencies. However, the sad reality is that pet owners most often just aren't prepared for the financial blow of an unexpected pet emergency. Whether this is a surgery, therapy, or one-time treatment, vet care can cost hundreds if not thousands of dollars that pet owners may be unable to spend. When this happens, the pets of these individuals have to be put down, because their owners couldn't afford treatment.

This grim reality could often be avoided with the use of dog insurance. With a relatively small monthly payment, you could save yourself from thousands of dollars in vet bills later on—or, in a worst case scenario, you could save the life of your Apso.
How old does my Lhasa Apso puppy need to be before they can be covered?
Typically, a puppy has to be around 6-8 weeks old for your dog insurance to accept an application from you.

Alternatively, dog insurance companies do not usually have a maximum age limit where they will stop offering coverage for your elderly pup.

As we mentioned earlier, though, the older your Lhasa Apso gets the greater their chances are of having health conditions dog insurance won't cover. This is why we highly recommend purchasing dog insurance for your Apso before their first birthday if possible—or as soon after bringing them home that you can.

One insurance provider, Pawp insurance, offers an "Emergency Fund" plan that can cover up to 6 pets of any age for just $24 a month. Like most insurance plans, this Emergency Fund can only cover a set amount of veterinary expenses each year for each pet. However, an additional factor to consider with Pawp's plan is that, in order for you to submit a claim and receive reimbursement, your claim must first be approved by their team of virtual vets. This means that there is the possibility of you being denied coverage and, resulting, your reimbursement.
What are common reasons for dog insurance claims?
Some of the most common insurance claims for adult dogs include these health issues:
Ear infections
Eye infections
Gastrointestinal issues
Skin diseases
Cancer
Adult dogs aren't the only ones affected by these ailments, though. Your Lhasa Apso puppy can fall ill with one of these problems and has an additional, separate list of possible emergencies all their own:
Lacerations
Bite wounds from other animals
Eating/drinking something toxic or hazardous to their body
Car accidents
Diarrhea
Pet owners who have had to pay for even one of these issues out of their own pockets can tell you how expensive these health concerns can be. With dog insurance, the expense of having these problems treated by a vet can be reduced.
5 Useful Strategies for Keeping Your Lhasa Apso Safe & Healthy
While they may at first appear regally aloof, Lhasa Apsos can be downright silly when in the company of their cherished family members! Their basic needs for exercise, grooming, and social bonding must be met through daily interaction.

Whatever activity you have planned for your Lhasa Apso, here are 5 unique and helpful strategies to keep them safe and healthy:
1. Hide Toxic Foods
Lhasa Apsos are not large dogs, so it's not likely to see them sneaking something off a countertop the way you might see a Great Pyrenees do. However, accidents happen, things may get knocked off the counter unknowingly, so all potentially toxic foods and cleaners must be properly stored and out of reach. Some of these include grapes, chocolate, certain kinds of nuts, and alcohol.
2. Regular Vet Visits are Essential
With purebred Lhasa Apsos, there are a few genetic health issues to look out for, so taking your Apso to the vet for regular wellness visits and checkups is important. This will enable your vet to recognize early signs of development, limiting how bad (and expensive) the condition can get before it is treated.
3. Grooming
Whether you keep your Lhasa Apso's hair long or short, grooming is a must with these guys! The traditional long coat needs regular bathing once every few weeks and brushing between those baths. A short coat will require less maintenance, but occasional brushing will ensure a healthy coat with limited matting. Recurring visits to the groomer should be expected for these furry nobles!
4. Playtime is Key
Compared to some other dog breeds, the Lhasa Apso is impressively good at entertaining themselves as far as exercise goes. Even an apartment-residing Apso can burn off that lingering energy with a few good laps. However, mental stimulation is a key component of proper exercise, so you shouldn't skip out on play time with your pup. There are many different skill sets an Apso can learn, so have fun while getting to know what your pup is especially good at!
5. Obediance and Training are Essential
Obedience training and socialization are imperative for Lhasa Apsos. They can be stubborn, so it's important to help them early on—but you must train them in a way they'll best respond to. It is a common misconception that dogs do best with punishment, yelling, and other belligerent correction forms. Apsos, like many dogs, actually do best with positive reinforcement, rather than angry, monotonous repetitions. Find ways to make training fun for your Apso and you're likely to see better results in the long run!
Conclusion
Lhasa Apsos are the perfect companion dog for many families. Efficient, fun, and beautiful, these pups thrive with proper leadership and good ol' family bonding!

Even our Apsos can get sick or injured, though, just like any of us. When these unexpected emergencies happen, dog insurance can be by your side in an instant, ready to tackle the financial weight of emergency vet care.
Ready to get started? After countless hours of research on dog insurance for Lhasa Apsos, we've found that Lemonade pet insurance consistently performs the best with the lowest monthly premiums.
SwiftScore Ranking Methodology for Lhasa Apso
We ranked the best pet insurance policies for Lhasa Apso based on a variety of important factors including the following:
Average monthly price for a 2-year-old Lhasa Apso with a $500 deductible located in the 90210 zip code (Please note: prices will vary greatly based on your location)
Coverage and benefits
Key policy details including accidents and illnesses, surgeries, annual check-ups, cancer treatment, lab tests, and more
AM Best rating of the underwriter
Reimbursement percentage
Annual benefit amount
Technology and user experience

Ease of sign up

Policy language clarity
User reviews
See dog insurance prices in your state
Alabama | Alaska | Arizona | Arkansas | California | Colorado | Connecticut | Delaware | Florida | Georgia | Hawaii | Idaho | Illinois | Indiana | Iowa | Kansas | Kentucky | Louisiana | Maine | Maryland | Massachusetts | Michigan | Minnesota | Mississippi | Missouri | Montana | Nebraska | Nevada | New Hampshire | New Jersey | New Mexico | New York | North Carolina | North Dakota | Ohio | Oklahoma | Oregon | Pennsylvania | Rhode Island | South Carolina | South Dakota | Tennessee | Texas | Utah | Vermont | Virginia | Washington | West Virginia | Wisconsin | Wyoming