6 Best
Labradoodle

Pet Insurance Plans Compared in 2023

Updated on by Matthew H. Nash – Licensed Insurance Agent

As a nationally licensed insurance agent and lifelong pet owner, I am here to demystify dog insurance for your labradoodle. Labradoodles are among the sweetest dogs in the world. Who can resist with their adorable curly hair, loveable demeanors, and sweet faces? Despite how great a breed Labradoodles are, they are not immune to disease and injury. Since they are a mixed breed (a purebred poodle mixed with a purebred labrador retriever), they tend to experience significant health problems less frequently than their purebred parents. However, illnesses and injuries can still happen, and labradoodle owners are at risk of financial strain, as veterinary care can be expensive. Read more about our unbiased ranking methodology and advertiser disclosure.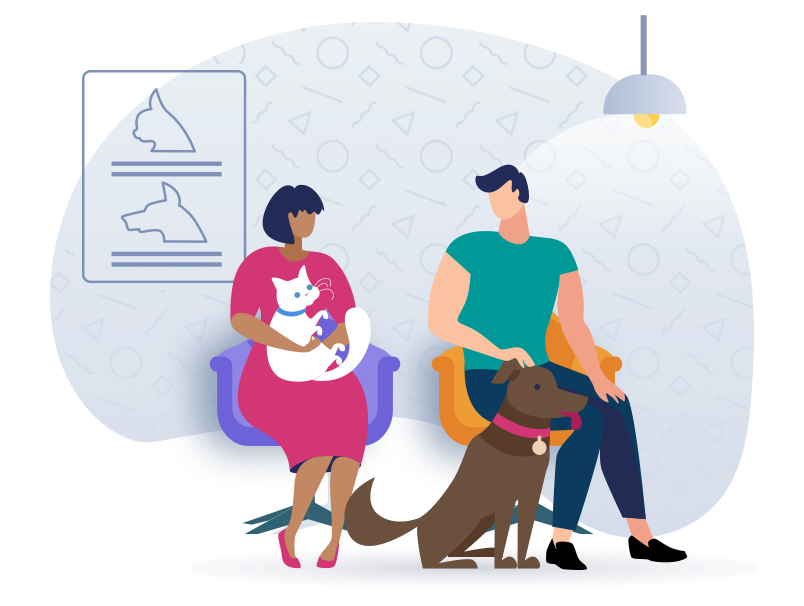 Top Labradoodle Pet Insurance Scored, Ranked & With Cost
Use our below table to quickly compare the best Labradoodle pet insurance providers. The average monthly specific prices shown are based on a healthy 2-year-old Labradoodle with a $500 deductible and 90% reimbursement amount who is located in California with a 90210 zip code. Costs may vary based on age, location, and the coverage amount. Prices are accurate as of May 2023 and are subject to change. For the most up-to-date information, please visit the provider website.
---
Labradoodle Pet Insurance FAQs
What is dog insurance? Why should I enroll my Labradoodle in dog insurance?
Dog insurance is essentially medical insurance coverage for canines. Dog insurance prevents high out-of-pocket expenses from plaguing dog owners by reimbursing dog owners a certain amount that is spent on veterinary bills. Dog owners can enroll in dog insurance in a few simple steps: find a plan that works for you, pay the monthly premium, and then begin to submit reimbursement requests when needed!

Dog insurance is a handy tool to have as a Labradoodle owner because veterinary care can be expensive. Even though Labradoodles are generally healthy dogs, they are not immune to common illnesses and injuries that can happen to all dogs.
How old does my Labradoodle puppy need to be to be eligible for coverage?
Most dog insurance plans require that puppies are at least 8 weeks old to be eligible for coverage. However, it may be good to check with each plan specifically, as age requirements can vary.
What are the most common dog insurance claims for Labradoodles?
As mentioned previously Labradoodles are a generally healthy breed. Like other mixed breeds, the chances of Labradoodles inheriting any chronic genetic conditions from their purebred parents are significantly lower than purebred offspring. However, it is still possible for them to develop health issues and experience other illnesses and injuries. Some of the most common health conditions in Labradoodles that vets treat are allergies, joint problems, and epilepsy. Each of these conditions can range from mild to severe, and may require trips to the vet for medical attention.
What is covered by dog insurance? Are there any veterinary services that are not covered by dog insurance?
Most dog insurance plans will cover basic veterinary care, including any veterinary services needed to treat sudden illnesses or injuries. Some plans may also cover the cost of additional expenses, such as hospitalizations and anesthesia.

If you are interested in coverage for preventative care, some plans offer "add-on" coverage for services such as routine physical exams and flea and tick treatments.

In general, dog insurance plans offer a wide range of coverage options. However, it is unusual for dog insurance plans to cover any veterinary treatment needed to treat pre-existing conditions.
How will my insurance provider reimburse me?
Dog insurance differs from human health insurance in that most insurance carriers utilize a reimbursement model. Instead of your veterinarian sending a bill to the insurance provider, the bill will be sent to you as the owner, which you are responsible for paying. Then, you can submit a request for reimbursement to your insurance provider.

The amount that you will be reimbursed is determined using your reimbursement rate percentage and your deductible. This means that while you most likely would not be reimbursed for the full amount, you will be reimbursed for a significant portion of the bill.
Which is better: a lower deductible plan or a higher deductible plan?
Each of these types of plans is not necessarily better than the other. A good rule of thumb is to enroll in whichever type of plan is best for you and your monthly finances. For example, a plan with a high deductible usually means a lower monthly payment, which can be ideal for some dog owners.
5 Useful Strategies for Keeping Your Labradoodle Safe & Healthy
In addition to dog insurance, there are many other steps that you can take to keep your Labradoodle safe and healthy.
1. Healthy Diet
A well-balanced diet that is rich in nutrients is essential for your pup's health. When choosing a dog food, make sure that the food is high in protein. To find a food that is right for your pup, one suggestion is to talk with your dog's vet for recommendations.
2. Regular Exercise
All dogs need daily exercise to stay healthy and Labradoodles are no exception. Try to have your Labradoodle get 20 to 30 minutes of exercise per day, whether you take walks, visit the dog park, or play in the backyard.
3. Oral Hygiene
It is common for dog owners to forget about their dog's teeth, but oral hygiene is just as important for dogs as it is for humans. Dogs can develop a variety of tooth and gum diseases that can cause damage to other organs in the body, which is why it is important to keep your dog's teeth brushed and healthy.
4. Keep their ears clean
Labradoodles are prone to developing ear infections, which is why cleaning their ears often is so important. Even just taking a warm washcloth and gently rubbing around their ears can prevent nasty and painful ear infections.
5. Attention and love
Labradoodles are one of the sweetest breeds out there. They are excellent companions for owners of all ages, especially families. These pups need regular affection and attention from their owners to feel safe and happy.
Conclusion
No dog owner wants to choose between their financial well-being and their pup's health. Thankfully, with dog insurance, you won't have to. If you have a furry Labradoodle in your family, enrolling in dog insurance can help ensure that they get the care they need at a more affordable out-of-pocket cost. All you need to do is find a plan, pay a monthly premium, and then your canine friend is covered!
Ready to get started? After countless hours of research, we've found that Lemonade pet insurance consistently performs the best with the lowest monthly premiums.
SwiftScore Ranking Methodology for Labradoodles
We ranked the best pet insurance policies for Labradoodles based on a variety of important factors including the following:
Average monthly price for a 2-year-old Labradoodle with a $500 deductible located in the 90210 zip code (Please note: prices will vary greatly based on your location)
Coverage and benefits
Key policy details including accidents and illnesses, surgeries, annual check-ups, cancer treatment, lab tests, and more
AM Best rating of the underwriter
Reimbursement percentage
Annual benefit amount
Technology and user experience

Ease of sign up

Policy language clarity
User reviews
See dog insurance prices in your state
Alabama | Alaska | Arizona | Arkansas | California | Colorado | Connecticut | Delaware | Florida | Georgia | Hawaii | Idaho | Illinois | Indiana | Iowa | Kansas | Kentucky | Louisiana | Maine | Maryland | Massachusetts | Michigan | Minnesota | Mississippi | Missouri | Montana | Nebraska | Nevada | New Hampshire | New Jersey | New Mexico | New York | North Carolina | North Dakota | Ohio | Oklahoma | Oregon | Pennsylvania | Rhode Island | South Carolina | South Dakota | Tennessee | Texas | Utah | Vermont | Virginia | Washington | West Virginia | Wisconsin | Wyoming