7 Best Korat
Cat Insurance

Plans Compared in 2023

Updated on by Matthew H. Nash – Licensed Insurance Agent

Finding the best Korat cat insurance plan can seem arduous, but it doesn't have to be. Being a nationally licensed insurance agent and proud pet parent gives me unique insight into the industry and the obstacles people face when attempting to decipher complicated policy language and determining the best provider for your feline friend. To simplify the process for you, my team and I have distilled all the essential details so that you can make an informed decision about your cat insurance needs, regardless of your Korat's age or where you live in the US. Read more about our unbiased ranking methodology and advertiser disclosure.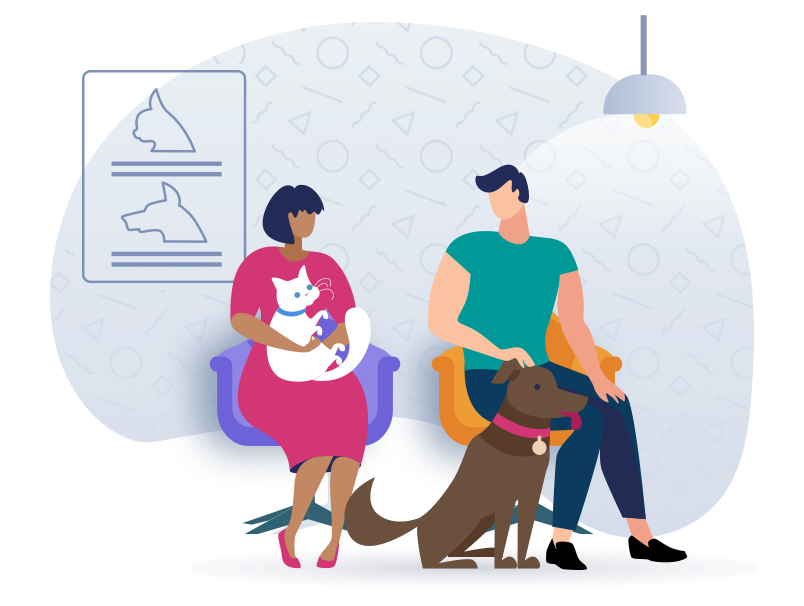 Top Korat Cat Insurance Scored, Ranked & With Cost
Use our below table to quickly compare the best Korat Cat insurance providers. The average monthly specific prices shown are based on a healthy 2-year-old Korat Cat with a $500 deductible and 90% reimbursement amount who is located in California with a 90210 zip code. Costs may vary based on age, location, and the coverage amount. Prices are accurate as of January 2023 and are subject to change. For the most up-to-date information, please visit the provider website.
---
Korat Cat Insurance FAQs
How does cat insurance work? Can my Korat benefit from having it?
Cat insurance can give you a high level of financial protection, making it feasible for you to afford any emergency care your Korat may need, irrespective of price. After all, when your kitty is sick, the last thing you want to stress about is money.

Your Korat can benefit from having the right cat insurance plan because, like all breeds, they, too, experience veterinary emergencies. Whether it's respiratory infections or hyperthyroidism, you are looking at bills mounting in the thousands of dollars. For the latter, you will likely incur such expenses for all of your cat's remaining years. Cat insurance, especially when purchased before they turn 1 year old, will shield you against much of these costs.
What is the youngest age I can insure my Korat?
You can insure your Korat once they turn 8 weeks old. While we recommend getting them an insurance plan sooner rather than later, you will get the best coverage and premiums by doing so before your furry friend turns 1 year. We realize that many cat parents want many of the benefits of insurance without the hassle of credit checks or deductibles, making Pawp's "Emergency Fund" is a fantastic option. For only $24 per month, the Emergency Fund will protect up to 6 pets within your household, irrespective of their age, breed or health. The Fund will pay for a single vet bill under $3,000 for one of your pets within a given year. It will also give you unlimited televet services and free pet expert consultations.
What are the most typical reasons for insurance claims for this breed? Is it worthwhile to insure my Korat?
Korats are known for being physically strong and having robust immune systems, but like all cats, they are still vulnerable to experiencing veterinary emergencies. One of the most common reasons for claims amongst this breed is respiratory issues. Due to their single-layer coat, they are more sensitive to heat and cold than their double-coated counterparts. Depending on the type of respiratory problem, you can easily spend upwards of $1,000 to treat it.

A second major cause for insurance claims among Korats is hyperthyroidism. The overproduction of the thyroid hormone leads to an abnormal increase in your cat's metabolism and weight loss. Your veterinarian will suggest the best course of treatment based on your Korat's condition, but be aware that surgery can cost $2,500 or more. Additionally, you can expect to spend $900 or more on medication and $1,200-plus on prescription food each year for the rest of your cat's life.

Since such urgent health conditions can be costly to treat, a solid cat insurance policy will help safeguard you against potential financial hardship and guarantee that you can avail your cat of the best veterinary care. Ultimately, it's about peace of mind.
What does Korat cat insurance include and exclude?
No two cat insurance providers offer the exact same benefits, let alone the same policies. However, the baseline for coverage is that any ailment or illness deemed "sudden and catastrophic" will be eligible for reimbursement. Examples of covered emergencies may include broken bones, urinary tract and bladder infections, skin disorders and open wounds.

Remember that if your Korat develops a health problem before you insure them, your future insurance provider will list it as a pre-existing condition and exclude it from coverage. However, should you wish to broaden the scope of your kitty's coverage to routine care, my team and I recommend adding an optional wellness upgrade to your standard policy. Such an upgrade will reimburse for vaccinations, physical exams and other basic care needs.
How does the claims process work? How do I get reimbursed?
When your cat needs urgent care, most insurance providers expect you to pay the vet's bill at the time of service. Then, you may submit a claim to them for reimbursement. Once they process your claim, they will reimburse you per your policy. So, how much can you expect to get back? Here's an example that you can adapt to your situation.

Let's say your Korat needs a life-saving operation that will cost $6,000, and your cat insurance policy has a $250 deductible and a 90% reimbursement rate. In this case, your insurer would cover $5,400 less the $250 deductible. As a result, you would only be responsible for $850 instead of the total $6,000.

Nevertheless, we understand the challenges of footing such steep vet bills upfront and waiting for your insurer to reimburse you. It is the primary reason we suggest Trupanion for your pet insurance needs. Should you choose to take your Korat to a veterinarian within the Trupanion network, they will pay their portion of your kitty's bills directly to the animal hospital. This leaves you to pay only your portion of the costs at the time of service and eliminates the claims process altogether.
Is it more advantageous to have a higher or lower deductible?
Your financial circumstances and preferences will determine the best deductible for you. For example, opting for a lower deductible will come with higher monthly premiums but lower out-of-pocket costs in emergencies. On the flip side, a higher deductible will have lower monthly premiums but higher out-of-pocket urgent care costs. Most pet insurance companies feature calculators on their websites you can use when requesting quotes to help you pick the right deductible. Either way, only you can know what works best for you.
5 Useful Strategies for Keeping Your Korat Cat Safe & Healthy
1. Develop a regular weekly grooming schedule
Your Korat's stunning silver-tipped, blueish-gray fur is very easy to maintain as it only has a single-layer coat. Brushing them once or twice per week should be adequate, as cats of this breed do not shed much. That said, your little pal will welcome extra brushing anytime since they love any affection you wish to give them. Of course, there's a lot more to grooming than simply brushing your Korat's fur. You'll also need to brush their teeth, clean their ears and clip their nails frequently. We recommend consulting your veterinarian for the safest techniques for each of these things, as doing them improperly can lead to long-term pain and injury for your beloved cat.
2. Play with your Korat throughout the day
Korats are lively cats who can't get enough one-on-one playtime with their humans. Their high-energy nature means they respond well to your attempts to play with them. So whether it be jumping after a feather on a string, solving a treat puzzle or chasing after a catnip-filled ball, your Korat will be thrilled. And since this is such an intelligent breed, they are easy to train.
3. Give your Korat plenty of attention and affection
Korats crave constant companionship and are not to be left alone for long periods, day or night. Therefore, if you are out of the home often, your Korat must have another human or animal companion to keep them company. Being left alone often or for a long time will make them depressed and withdrawn. Be sure to give them affection and attention whenever you are home. They will make it known and become vocally demanding if you don't.
4. Feed your Korat a high-protein diet
Korats are lean and active cats that require a premium, high-protein diet to sustain them. Top-quality raw or canned cat foods are best. The former will help minimize health issues and ensure a shiny coat. Either way, steer clear of cat foods packed with cheap fillers such as soy, corn, gums, wheat or other grains. These foods can lead to obesity, diabetes and other serious health problems. Also, stick to two meals daily and do not allow grazing throughout the day, or you risk your Korat becoming overweight.
5. Help your Korat stay hydrated
Keeping your Korat hydrated daily goes hand-in-hand with feeding them a superior diet. Proper hydration supports organ health, especially kidney function. You can take a few crucial steps to guarantee that your Korat consumes enough liquids. The first is to follow the feeding advice noted in the FAQ above. The second is to keep a bowl of fresh water out for them at all times. We suggest emptying and washing it at least twice a day to prevent bacteria from forming or hair from collecting in it. The cleaner the bowl, the more likely your cat will drink from it. The third step is mixing in a teaspoon or two of water with each meal. Stop short of making their meals soupy. Otherwise, you can expect your little friend to walk away with their nose in the air!
Conclusion
Finding the best Korat cat insurance policy can be much more straightforward than you may have thought. Armed with the correct information, it can even be easy. Insuring your furry friend once they turn 8 weeks is a surefire way to secure the most comprehensive coverage with the lowest premiums. Of course, insuring your Korat at any time in their lives will prove beneficial in covering emergency costs and promoting wellness.
After extensive research, we conclude that Lemonade pet insurance offers the best cat insurance policy at the lowest monthly for Korat cats.
SwiftScore Ranking Methodology for Korat Cats
We ranked the best pet insurance policies for Korat Cats based on a variety of important factors including the following:
Average monthly price for a 2-year-old Korat Cat with a $500 deductible located in the 90210 zip code
Coverage and benefits
Key policy details including accidents and illnesses, surgeries, annual check-ups, cancer treatment, lab tests, and more
AM Best rating of the underwriter
Reimbursement percentage
Annual benefit amount
Technology and user experience

Ease of sign up

Policy language clarity
User reviews
Other state dog insurance resources
Alabama | Alaska | Arizona | Arkansas | California | Colorado | Connecticut | Delaware | Florida | Georgia | Hawaii | Idaho | Illinois | Indiana | Iowa | Kansas | Kentucky | Louisiana | Maine | Maryland |
Massachusetts | Michigan | Minnesota | Mississippi | Missouri | Montana | Nebraska | Nevada | New Hampshire | New Jersey | New Mexico | New York | North Carolina | North Dakota | Ohio | Oklahoma | Oregon | Pennsylvania | Rhode Island | South Carolina | South Dakota | Tennessee | Texas | Utah | Vermont | Virginia | Washington | West Virginia | Wisconsin | Wyoming