7 Best
Javanese Cat Insurance

Plans Compared in 2023

Updated on by Matthew H. Nash – Licensed Insurance Agent

Javanese cats make great companions because of their enormous personalities. They're recognized for being a particularly intelligent and talkative breed. Also known as the Colorpoint Longhair, the Javanese is a bright and loyal companion, capturing the hearts of cat lovers. Even though this breed is typically a healthy one, Javanese cats are susceptible to conditions such as congenital heart defects and gastrointestinal issues. Treatments for these conditions can be pricey, which is where pet insurance comes in. Cat insurance makes feline veterinary care much more affordable for owners. As a lifelong cat owner and licensed insurance agent, I can help you navigate the pet insurance landscape, read on to learn more. Read more about our unbiased ranking methodology and advertiser disclosure.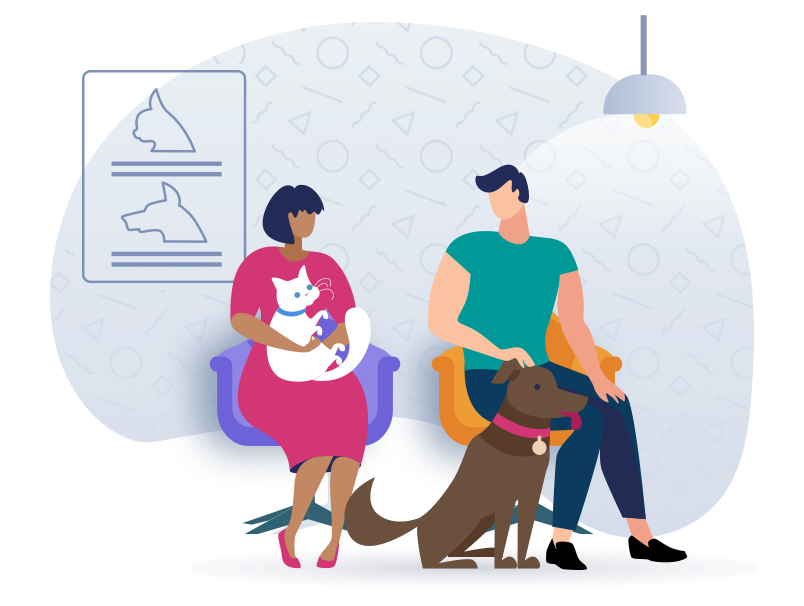 Top Javanese Cat Insurance Scored, Ranked & With Cost
Use our below table to quickly compare the best Javanese Cat insurance providers. The average monthly specific prices shown are based on a healthy 2-year-old Javanese Cat with a $500 deductible and 90% reimbursement amount who is located in California with a 90210 zip code. Costs may vary based on age, location, and the coverage amount. Prices are accurate as of January 2023 and are subject to change. For the most up-to-date information, please visit the provider website.
---
Javanese Cat Insurance FAQs
What is cat insurance and why is it useful for Javanese cats?
Cat insurance provides medical coverage for your pet and supports owners with the finances relating to veterinary care. Pet insurance may not cover the entire cost of treatment, medication, vet visits, and the like but can save owners thousands of dollars by covering a significant portion. All you need to do on your end is select the insurance plan that best fits you and your pet and make a monthly payment, and this will enable you to receive reimbursement from your provider. This is especially important for cats that are susceptible to heart or gut issues like Javanese cats. Veterinary treatment can be quite expensive, so purchasing coverage can help you obtain the necessary treatment at a price that won't break the bank.
How old does my Javanese need to be in order to be insured?
In many cases, your animal must be at least 8 weeks old to qualify for pet insurance. A general rule of thumb to keep in mind is that if your cat is old enough to be brought home from a breeder, then they are old enough to be enrolled.
What are common insurance claims for Javanese cats?
As mentioned previously, Javanese cats are susceptible to congenital heart defects and gastrointestinal disorders. Javanese cats are also incredibly active and need regular exercise to maintain a healthy weight. This means that they can easily become obsese if not fed a proper diet and exercised daily. Obesity can lead to numerous other health problems.
What services are covered by cat insurance? What services are excluded from coverage?
Generally, pet insurance covers conditions caused by sudden injury and illness such as viral infections and broken bones. However, some services like medication and preventative care may or may not be covered depending on the insurance plan. These services may or may not be excluded, therefore it's important to review this information with your provider. Pre-existing conditions are typically excluded in pet insurance plans, making it vital to enroll your pet as soon as possible.
How does reimbursement work?
Pet insurance plans usually use a reimbursement model, meaning that your insurance will reimburse you for your veterinary care costs instead of paying them upfront. This means that the responsibility initially falls on the pet owner. After your veterinarian bills you, you can submit a reimbursement request to your provider, who will then determine how much of the cost will be reimbursed based on your reimbursement rate and deductible.
Should I enroll in a high-deductible or low-deductible plan?
This would depend on you and your pet. Typically, the options to choose from are a low deductible plan, a high deductible plan, and a plan with no deductible. It is up to you to decide which plan works best for your finances and pet. What works for one family might not work for another.
5 Useful Strategies for Keeping Your Javanese Cat Safe & Healthy
1. Invest in a running wheel
Javanese cats require an active lifestyle. Setting up a running wheel for your cat will provide your pet with a great exercise option. It'll also provide entertainment. Your cat might need some guidance to understand how the wheel works. Once they do, they'll have a fun way to stay active.
2. Install high perches for jumping
The sleek coat of a Javanese hides their muscular build that is ideal for jumping. Your Javanese will have a good time exploring countertops, high shelves, and other areas of the house that they can perch on. While it may be fun to watch your cat explore, it isn't the safest. You can install a cat tree of wall perches specifically for cats. Your Javanese will love these!
3. Ask your vet about a raw-fed diet
The Javanese breed needs a balanced diet in addition to an active lifestyle. Raw feeding your cat can introduce a healthy variety of foods to their diet. Every cat is an individual and requires a differently proportioned diet. You should consult your vet before beginning a raw-fed diet. Before long, you'll notice a huge difference with a healthier-looking coat and eyes.
4. Clean your cat's eyes, ears, and teeth
Good hygiene is as important for cats as it is for people. The buildup of gunk and bacteria in your cat's eyes and ears and plaque on their teeth can make them more susceptible to infection. Keeping your cat's face clean can help with allergies as well.
5. Have a conversation
Like their close relative, the Siamese cat, Javanese cats are considered very chatty and emotionally receptive. Emotional neglect can lead to depression and behavioral issues in cats. Research has shown that cats view their owners as bigger, clumsier versions of themselves and use vocal communication to talk to us. They might respond if you catch your cat's attention and meow at them.
Conclusion
As a pet owner, your most important job is to keep your pet happy and healthy, which includes providing the necessary veterinary care. Cat insurance can make vet visits less daunting by ensuring affordable treatment. It's important to enroll your Javanese cat as early as possible to ensure coverage in the event of a sudden or chronic health event. The process is simple, select a plan that works best for you and your cat and pay the monthly fee to keep your pet covered.
After extensive research, we conclude that Lemonade pet insurance offers the best cat insurance policy at the lowest monthly for Javanese cats.
SwiftScore Ranking Methodology for Javanese Cats
We ranked the best pet insurance policies for Javanese Cats based on a variety of important factors including the following:
Average monthly price for a 2-year-old Javanese Cat with a $500 deductible located in the 90210 zip code
Coverage and benefits
Key policy details including accidents and illnesses, surgeries, annual check-ups, cancer treatment, lab tests, and more
AM Best rating of the underwriter
Reimbursement percentage
Annual benefit amount
Technology and user experience

Ease of sign up

Policy language clarity
User reviews
Other state dog insurance resources
Alabama | Alaska | Arizona | Arkansas | California | Colorado | Connecticut | Delaware | Florida | Georgia | Hawaii | Idaho | Illinois | Indiana | Iowa | Kansas | Kentucky | Louisiana | Maine | Maryland |
Massachusetts | Michigan | Minnesota | Mississippi | Missouri | Montana | Nebraska | Nevada | New Hampshire | New Jersey | New Mexico | New York | North Carolina | North Dakota | Ohio | Oklahoma | Oregon | Pennsylvania | Rhode Island | South Carolina | South Dakota | Tennessee | Texas | Utah | Vermont | Virginia | Washington | West Virginia | Wisconsin | Wyoming