7 Best
Japanese Bobtail Cat Insurance

Plans Compared in 2023

Updated on by Matthew H. Nash – Licensed Insurance Agent

Time to expand your family with the purr-fect pet? Then look no further than the Japanese Bobtail. Native to Japan, but now found throughout the globe, this kitty is super cute and quirky, and some say was the inspiration for the pop-culture phenomenon Hello Kitty. The Japanese Bobtail is rare, meaning you'll be spending anywhere from $600 to $1,500 to add one to your family. Spending that kind of money on a pet means you'll want to protect that investment to the best of your ability. The answer for how to protect your pet investment is cat insurance. The Japanese Bobtail is a medium-sized cat that is one of the most genetically diverse pedigree breeds, with a 9-13 years lifespan.

The unique kitty is considered to be a healthy breed, but all cat breeds face potential health issues including renal failure, hyperthyroidism and diabetes. This is where pet insurance makes veterinary treatment more affordable for cats and more importantly, more affordable for you, the owner. As a licensed insurance agent and cat dad, I am here to help make sense of all pet insurance options for you and your feline. Read more about our unbiased ranking methodology and advertiser disclosure.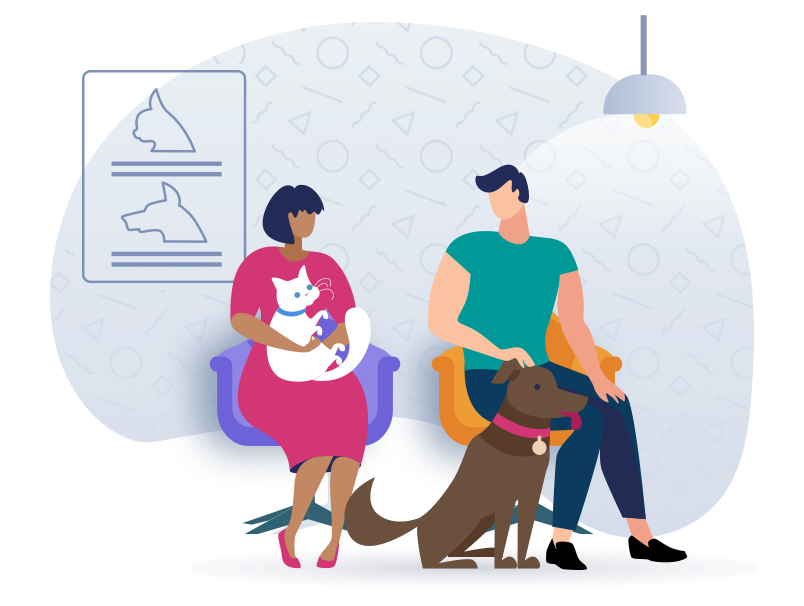 Top Japanese Bobtail Cat Insurance Scored, Ranked & With Cost
Use our below table to quickly compare the best Japanese Bobtail Cat insurance providers. The average monthly specific prices shown are based on a healthy 2-year-old Japanese Bobtail Cat with a $500 deductible and 90% reimbursement amount who is located in California with a 90210 zip code. Costs may vary based on age, location, and the coverage amount. Prices are accurate as of January 2023 and are subject to change. For the most up-to-date information, please visit the provider website.
---
Japanese Bobtail Cat Insurance FAQs
What is cat insurance and why is it useful for the Japanese Bobtail?
We often hear of pet insurance for dogs, but our cats need protection as well. Cat insurance is just like medical insurance coverage for humans, but in this case, it's for cats. Pet insurance is important because it supports pet owners during the financial costs of veterinary care, especially those surprise visits. While cat insurance may not cover the entire cost of care, in many cases, it will save owners a significant amount of money by covering some of the vet bills. Taking advantage of cat insurance benefits is easy, you just need to select a plan, make the required monthly payments to keep the policy active, and then when needed, submit receipts for reimbursement from your insurance provider.

Pet insurance is important for your Japanese Bobtail because it will help to keep him safe and healthy by preparing you for those unexpected trips to the vet. As mentioned previously, the Japanese Bobtail is considered to be a hearty cat breed, but that doesn't mean your feline will never face an issue. There's the common cat ailments such as renal failure, hyperthyroidism and diabetes, plus cats are mischievous. They like to swallow things they shouldn't and they get in fights with other cats, all of which can mean an unplanned trip to the vet. Having cat insurance means your cute kitty will receive any necessary treatment without clawing away at your wallet.
What's the best age to insure my Japanese Bobtail?
Cat insurance providers typically want kitties to still be in the kitten phase of their life and be at least eight weeks old before coverage begins. Since you've likely spent a pretty penny on your fancy feline, you will want to enroll your Japanese Bobtail in a cat insurance plan the moment you bring him home for the first time. Pro tip – most pet insurance premiums are based on age, so the younger you can get started, the better.
What are common insurance claims for the Japanese Bobtail?
The Japanese Bobtail is considered to be a lucky breed and can trace its history back hundreds (if not thousands) of years. Though they've been around for ages, the Japanese Bobtail didn't make its way to North America until the mid-20th century. They're very family-friendly pets, but just like many cats, they can get into a scrape or two. If your cat goes outside, the potential for cat fight injuries, poisoning or sustaining an injury from a fall increases ten-fold. Even if your Bobtail is strictly an indoor cat, there's still a chance he'll ingest something he shouldn't, or the chance you'll face many of the common cat ailments like renal failure, hyperthyroidism, and diabetes are sadly a possibility. All of these issues means regular medical treatment and continued visits to a veterinarian will be a must. Luckily, as in just like this 'lucky' cat, pet insurance is here to help!
What services for my Japanese Bobtail are covered by cat insurance? What services are excluded from coverage?
Just like normal human medical insurance, coverage for cat insurance can vary by plan. Your Bobtail policy will cover surprise injuries or accidents as well as unexpected illness. Coverage will also usually include surgery, medication, medical tests (gotta figure out what your Hello Kitty baby swallowed), emergency care, and exam fees. Some cat insurance plans also cover hospitalizations and preventative care. In general, nearly every condition, cat scratch, scrape or fall from a tree that your Japanese Bobtail may develop in their lifetime, including viral infections and broken bones, is covered.

Excluded services also vary by plan. Don't be surprised that most cat insurance policies will not cover the cost of care for pre-existing conditions, which is why enrolling in a policy as soon as possible is important. (Oh, and don't count on cat insurance covering the cost of that firefighter rescuing your Bobtail from a tree. Maybe it's best to just keep him inside.)
How does reimbursement work?
Similar to most medical insurance, cat insurance is no different in that the pet owner is responsible to pay the cat's medical bill upfront and then submit the vet bill for reimbursement to the insurance provider. Your insurance provider will then pay you back a certain amount of that bill. Your insurance company will determine how much you will be reimbursed based on your deductible and reimbursement rate.
Should I enroll in a high-deductible or low-deductible plan?
There are a lot of pet insurance plans out there to fit every budget, everything from high deductible plans, low deductible plans, and plans with no deductible at all. It's really up to you and how you want to manage your finances for your Japanese Bobtail. It's really as simple as it sounds, the higher the deductible, then the lower the monthly payment, but that means you'll pay a higher cost during those unexpected emergencies. More often than not, pet owners don't want to have to worry about how to pay for that last-minute trip to the emergency vet. In those cases, a lower deductible would be the solution, which means a higher monthly payment, but less of a financial surprise during a stressful medical emergency.
5 Tips for Keeping Your Japanese Bobtail Safe & Healthy
In addition to enrolling your Japanese Bobtail in cat insurance, there's lots of ways to keep your feline friend around for a long time. These kitties are cuddly, good-natured and playful, making them the ideal house pets. Japanese Bobtails are also avid hunters, including for toys, and they're intelligent enough to be trained (assuming they want to be trained – I mean it's still a cat after all and cats can be stubborn). Here's a few tips to make sure your Japanese Bobtail lives a long and healthy life.
1. Activity
The average lifespan on the Japanese Bobtail is 9-15 years. Keeping him active physically and mentally can help your Bobtail stick around for a long time. This breed is human-oriented in nature and can be easier to train to perform tricks more than most other cat breeds. In fact the Japanese Bobtail is likely to enjoy training activities like walking on a harness or leash and even playing fetch. They're attentive and alert and considered one of the more "talkative" breeds.
2. That Unusual Bobtail
The unusual tail of the Japanese Bobtail more closely resembles the tail of a rabbit rather than a cat. The short, or in some cases, kinked tail, is a body-type mutation caused by a dominant gene. Generally, most kittens born to even one Japanese Bobtail parent will also be born with bobtails. The good news is that the Bobtail gene is not associated with any skeletal disorders, so there's no extra precautions that are needed in order to care for a Japanese Bobtail. Here's a bit of trivia… for a Bobtail cat to be considered a true bobtail, the tail must not exceed three inches from the point of extension to the tailbone.
3. Nutritious Diet
Cats are fairly easy when it comes to nutrition and the Japanese Bobtail is no exception, except that they are prone to obesity. Making sure your kitty has a healthy diet will be important. Check with your vet on what's best to feed your feline, but plan on a weight of 8-10 pounds as a healthy range. Always be sure clean, fresh water is available at all times too!
4. Love and Affection
The Japanese Bobtail is a great pet for families. They're known to be very affectionate, so they can be great with kids. The Bobtail is also known to be very "talkative," making soft, chirpy noises to communicate with you. These cute kitties are known to be very loyal and also prone to mischief, so giving them lots of love and attention will be key to keeping them out of trouble.
5. Regular Grooming
This medium-coat length kitty means shedding for your Japanese Bobtail will likely be average as most cats. A regular combing or brushing of the fur will help to keep your cat's coat shiny and clean. Really, one of the big advantages to owning a cat over a dog is that cats have their own built-in cleaning systems in that they like to give themselves baths. Another bit of trivia, while there's no need to actually give your Japanese Bobtail a bath, unlike most cats, the Bobtail doesn't mind the water.
Conclusion
Adding your Japanese Bobtail to a cat insurance plan as soon as possible is the best way to ensure your furry family member's health. While there are many insurance policies and the enrollment process can be confusing, you must select the best plan for you and your cat, pay the monthly premium, and then your Japanese Bobtail is covered. As much as we love and cherish our furry family members, there's a number of unexpected reasons that your kitty may need veterinary care. Having coverage means your cat can receive the necessary care without the financial burden, helping your Japanese Bobtail live a long and happy life.
After extensive research, we conclude that Lemonade pet insurance offers the best cat insurance policy at the lowest monthly for Japanese Bobtail cats.
SwiftScore Ranking Methodology for Japanese Bobtail Cats
We ranked the best pet insurance policies for Japanese Bobtail Cats based on a variety of important factors including the following:
Average monthly price for a 2-year-old Japanese Bobtail Cat with a $500 deductible located in the 90210 zip code
Coverage and benefits
Key policy details including accidents and illnesses, surgeries, annual check-ups, cancer treatment, lab tests, and more
AM Best rating of the underwriter
Reimbursement percentage
Annual benefit amount
Technology and user experience

Ease of sign up

Policy language clarity
User reviews
Other state dog insurance resources
Alabama | Alaska | Arizona | Arkansas | California | Colorado | Connecticut | Delaware | Florida | Georgia | Hawaii | Idaho | Illinois | Indiana | Iowa | Kansas | Kentucky | Louisiana | Maine | Maryland |
Massachusetts | Michigan | Minnesota | Mississippi | Missouri | Montana | Nebraska | Nevada | New Hampshire | New Jersey | New Mexico | New York | North Carolina | North Dakota | Ohio | Oklahoma | Oregon | Pennsylvania | Rhode Island | South Carolina | South Dakota | Tennessee | Texas | Utah | Vermont | Virginia | Washington | West Virginia | Wisconsin | Wyoming