6 Best
Himalayan Cat Insurance

Plans Compared in 2023

Updated on by Matthew H. Nash – Licensed Insurance Agent

Determining the ideal cat insurance plan for Himalayan cats is much simpler than you think. As an animal lover, proud pet parent, and nationally licensed insurance agent, I understand how perplexing policy language can be and how difficult it may seem to choose the right provider. To streamline the process for you, my team and I have compiled all the essential information for finding your feline friend's best Himalayan cat insurance policy. This article details everything you need to know about cat insurance, irrespective of your state or how old your Himmy is. Read more about our unbiased ranking methodology and advertiser disclosure.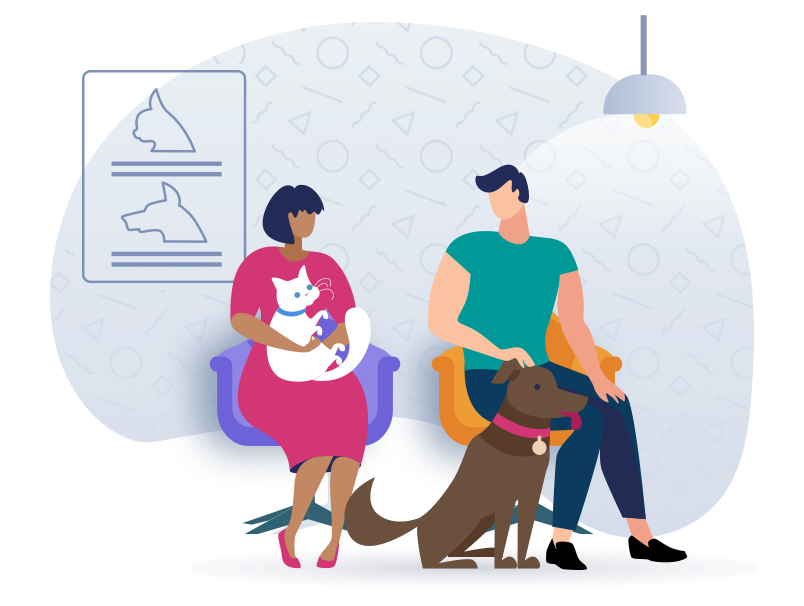 Top Himalayan Cat Insurance Scored, Ranked & With Cost
Use our below table to quickly compare the best Himalayan Cat insurance, providers. The average monthly specific prices shown are based on a healthy 2-year-old Himalayan Cat with a $500 deductible and 90% reimbursement amount who is located in California with a 90210 zip code. Costs may vary based on age, location, and the coverage amount. Prices are accurate as of May 2023 and are subject to change. For the most up-to-date information, please visit the provider website.
---
Himalayan Cat Insurance FAQs
What is cat insurance? Can Himalayans benefit from it?
Cat insurance serves as a financial shield against the steep costs of urgent veterinary care. To protect your Himalayan cat via insurance, apply to your preferred pet insurance company and pay the monthly premium to keep your policy active. Whenever your little pal has a health emergency, you must pay the vet's bill at the time of service. After which, you can file a claim with your provider to be reimbursed. My team and I recommend getting your cat insured as young as possible. Insuring your Himalayan while it is a kitten will allow you to secure the most broad-reaching coverage at the best rate.

Cat insurance is beneficial for Himalayans because their breed suffers from specific hereditary issues that could be life-threatening. And as with any breed, most cats will experience a health emergency. One breed-specific illness Himalayans are prone to developing is polycystic kidney disease (PKD), which often costs anywhere from $3,000 to $6,000 to treat and manage over the course of their lives. Another concerning ailment this breed is predisposed to is intestinal blockages from hairballs, which can be fatal if not dealt with swiftly. The necessary life-saving surgery can cost up to $6,000.

Pet insurance shoulders most of the financial burden in such situations, so you don't have to face the devastating choice of putting your beloved cat down because the necessary care is too expensive. Insurance gives you the time and space to focus on helping your cat get well instead of worrying about sky-high vet bills.
When should I buy my Himalayan cat insurance?
Buying your Himmy cat insurance while they are still a kitten is always your best bet for securing the best coverage for the most reasonable rate. For those who wish to protect their cat with insurance but want to steer clear of deductibles, high monthly premiums, and credit checks, Pawp is an excellent option. With Pawp, pet parents get an emergency fund that will protect up to 6 pets of any age or health condition within a household for only $24/month. The fund pays to treat ailments and illnesses that Pawp's virtual veterinarian team assesses as an actual emergency. Each year, Pawp will pay a single vet bill under $3,000 for one of your pets.
What are the most common causes for insurance claims amongst Himalayan cats? Is cat insurance worthwhile for my Himalayan?
Himalayan cats are predisposed to several potentially fatal health disorders. The most frequent reason for insurance claims for Himmys is polycystic kidney disease (PKD), in which sacs of fluid form within the kidneys, hindering the organ's function. Treatments for PKD can cost up to $6,000, but be aware that there is no cure for this condition, and it eventually leads to renal failure. Another common reason for claims is intestinal blockages from hairballs, which require immediate surgery. You can expect to pay $6,000 or more for such operations. As you can see, major health concerns for Himmys are quite expensive to treat, making insurance that much more beneficial over the years. Having the right cat insurance policy will give you peace of mind in knowing that you can get your feline friend whatever care they need, whenever they need it.
What can I expect Himalayan cat insurance to cover?
Cat insurance coverage differs between providers, but you can expect that illnesses or ailments considered "sudden and catastrophic" will be eligible for reimbursement. Broken bones, lacerations, skin disorders, urinary infections, and intestinal blockages are a few conditions you can expect to fall under coverage. Should you wish to expand your policy's benefits, you can buy an optional wellness upgrade covering vaccinations, physical exams, and other routine care. Be aware that if your Himmy develops a health condition before they're insured, it will be listed on your policy as a pre-existing condition and excluded from coverage. This is the primary reason we encourage cat parents to insure their furry friends once they turn 8 weeks old.
How does the claim process work? What are my responsibilities?
Most pet insurance companies require you to pay your cat's vet bills upfront. After which, you can submit a claim to your insurance company. How much will they reimburse you? Well, that all depends on your policy, but let's go through a hypothetical scenario to explain the process in simple terms.

Let's say your Himalayan needs an urgent surgery that costs $5,000, and your policy has a $250 deductible and a 90% reimbursement rate. You can expect your provider to cover 90% of $5,000 ($4,500) less your $250 deductible ($4,250). As a result, you are only responsible for $750 of the surgery, while your cat insurance provider's portion is $4,250. Keep in mind that all policies have a maximum yearly benefit, ranging anywhere from $5,000-$30,000. Once you've exhausted this benefit within a given policy year, you will be responsible for any other vet bills until the new policy year begins.
How do I know whether to get a lower or higher deductible?
When it comes to deductibles, there is no one-size-fits-all choice. That said, before choosing yours, there are some things to consider. The first is that lower deductibles come with higher monthly premiums but lower costs to you in emergencies. On the other hand, higher deductibles have lower deductibles but higher out-of-pocket costs for emergency care. It would be best if you did a few calculations to determine which deductible best suits your financial circumstances. Cat insurance companies usually have calculators you can use to request a quote that will help you. Nevertheless, we have found through our research that most cat owners prefer $250 and $500 deductibles.
5 Useful Strategies for Keeping Your Himalayan Cat Safe & Healthy
1. Give your Himmy plenty of attention
Himmys are one of the most loyal and affectionate cat breeds out there. Don't be surprised if they follow you around the house to talk to you and see what you're up to. After all, they are very chatty cats. While they are laid back and will take as much cuddling as they can get, Himalayans also love to play, so be sure to have a variety of toys you can use to interact with them.
2. Brush your Himalayan daily
Brushing your Himalayan every day is critical to maintaining their health. With such thick, long coats Himmys are at risk of developing large hairballs that can block their intestines and potentially be fatal. Regular brushing sessions will also give you extra time to bond.
3. Keep your Himalayan on a high-quality diet
Himmys may be a playful breed, but they also love to lounge around the house, leaving them vulnerable to excessive weight gain. Avoiding foods loaded with carbohydrates, including kibble, and those with wheat, meals, grains, corn, and soy is essential to keeping your Himalayan in good health. High-quality raw or canned foods are best and will help support their liver function
4. Ensure your Himmy stays hydrated
Himalayans are known to develop kidney disease, so keeping them fully hydrated every day is vital to supporting healthy kidney function. First, it's important to understand that cats are not water drinkers by nature, as they are originally desert animals and get moisture from their prey. That said, cats will drink a bit on their own, so you will want to keep a fresh bowl of water out for them daily. Remember to wash the bowl and replenish the water a couple of times per day because if dust, hair, or dirt gets in the bowl, your Himmy will not drink.

The most crucial part of keeping your cat hydrated is to feed them moisture-rich foods, such as high-quality raw or canned food. Before you serve it to your cat, mix in a small amount of water. A teaspoon is adequate, but you can increase it if your cat's food isn't soupy. Be aware that if you add too much water to their meal, your Himalayan will refuse to eat it.
5. Make your Himalayan a house cat
With their thick coats and laid-back demeanors, Himalayans are best suited to life indoors as they do not have a heightened sense of danger. If you would like your Himmy to have some outdoor time, you may want to consider getting a cat run so they can have time outdoors without the threat of falling victim to nearby predators. Another option is to give them supervised time outdoors with you, giving them the extra sensory stimulation that all cats crave while ensuring they remain out of harm's way.
Conclusion
We hope this article has made your search for the best Himalayan cat insurance plan more straightforward. We suggest getting your Himmy insured while they are less than a year old so you can get a policy with wide-reaching coverage at an excellent rate. Of course, insuring your Himalayan at any point in their lives will safeguard you financially against veterinary emergencies and guarantee you can afford life-saving treatments for your beautiful cat.
After extensive research, we conclude that Lemonade pet insurance offers the best cat insurance policy at the lowest monthly for Himalayan cats.
SwiftScore Ranking Methodology for Himalayan Cats
We ranked the best pet insurance policies for Himalayan Cats based on a variety of important factors including the following:
Average monthly price for a 2-year-old Himalayan Cat with a $500 deductible located in the 90210 zip code
Coverage and benefits
Key policy details including accidents and illnesses, surgeries, annual check-ups, cancer treatment, lab tests, and more
AM Best rating of the underwriter
Reimbursement percentage
Annual benefit amount
Technology and user experience

Ease of sign up

Policy language clarity
User reviews
Other state dog insurance resources
Alabama | Alaska | Arizona | Arkansas | California | Colorado | Connecticut | Delaware | Florida | Georgia | Hawaii | Idaho | Illinois | Indiana | Iowa | Kansas | Kentucky | Louisiana | Maine | Maryland |
Massachusetts | Michigan | Minnesota | Mississippi | Missouri | Montana | Nebraska | Nevada | New Hampshire | New Jersey | New Mexico | New York | North Carolina | North Dakota | Ohio | Oklahoma | Oregon | Pennsylvania | Rhode Island | South Carolina | South Dakota | Tennessee | Texas | Utah | Vermont | Virginia | Washington | West Virginia | Wisconsin | Wyoming