6 Best
Highland Lynx

Cat Insurance Plans Compared in 2023

Updated on by Matthew H. Nash – Licensed Insurance Agent

The breed is registered in the Rare and Exotic Feline Registry, which is fitting given its wild appearance. Although they may look somewhat imposing, Hyland Lynx cats are gentle giants. The breed is generally very healthy, but the shortened tail resulting from a genetic mutation can sometimes mean spinal or nerve issues. Of course, all cats can be subject to common feline illnesses. Respiratory viruses, occasional flare-ups of feline urinary tract disease, and ear infections can require veterinary treatment, including diagnostic procedures or medication, all of which can add up. If you enroll your cat in cat insurance, however, you can recoup some of the out-of-pocket costs. Several different pet insurance providers, offering a range of coverage options and plans, are on the market today. As a licensed insurance agent and cat daddy, I've included some general information about cat insurance and tips specific to caring for Highland Lynx cats. Hopefully, you'll find some helpful information as you begin to research cat insurance for your Highland Lynx cat. Read more about our unbiased ranking methodology and advertiser disclosure.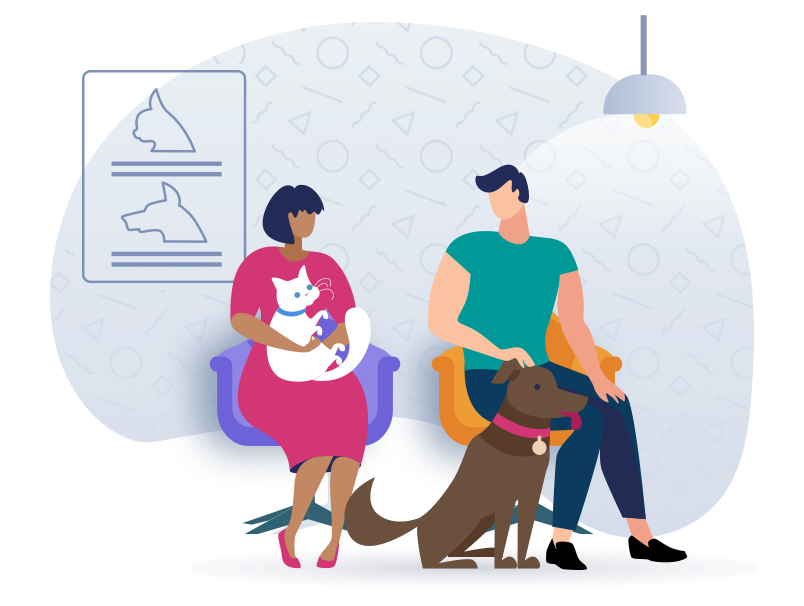 Top Highland Lynx Cat Insurance Scored, Ranked & With Cost
Use our below table to quickly compare the best Highland Lynx Cat insurance providers. The average monthly specific prices shown are based on a healthy 2-year-old Highland Lynx Cat with a $500 deductible and 90% reimbursement amount who is located in California with a 90210 zip code. Costs may vary based on age, location, and the coverage amount. Prices are accurate as of May 2023 and are subject to change. For the most up-to-date information, please visit the provider website.
---
Highland Lynx Cat Insurance FAQs
What is cat insurance and why do I need it?
As the name suggests, cat insurance helps cat owners pay for medical expenses. Even if your Highland Lynx cat is young and healthy, you could still benefit from enrolling in cat insurance because many insurance plans cover preventative care, like dental cleanings, in addition to veterinary treatment for unexpected illnesses or injuries that can affect any cat. Having a good, basic cat insurance plan in place could save you thousands of dollars, especially if your Highland Lynx needs expensive veterinary treatment like surgery.
What age should my Highland Lynx cat be to start coverage?
Most breeders wean kittens between the ages of eight and twelve weeks and recommend that you wait until they are at least that old before you adopt them. Most cat insurance providers do not begin coverage until a kitten is at least eight weeks old; however, you should always check with your chosen insurance provider before enrolling your kitten to make sure that you understand any age requirements they have. Enrolling your Highland Lynx cat as soon as possible is generally a good idea to ensure the coverage is there before you actually need to use it.
What specific veterinary care procedures or types should I be most concerned about getting coverage for with a Highland Lynx cat?
Although Highland Lynx cats are generally very healthy, the genetic mutation that results in a shortened tail can sometimes mean nerve or spine issues for cats. Your veterinarian would likely use x-rays to diagnose these issues and might offer a surgical solution, so making sure your policy covers diagnostic procedures and surgery might be helpful. Otherwise, having a good, basic plan that covers medication and preventative care like dental cleanings will likely meet your needs. Most cat insurance providers will not offer coverage for veterinary care for pre-existing conditions, but this exclusion is unlikely to affect you and your Highland Lynx cat.
Cat insurance works on a reimbursement model. What is that?
A reimbursement model for insurance means that you are responsible to pay for medical services up front, but then your insurance provider reimburses you for some of those costs, based on the rates and coverage in your chosen plan. Unlike most health insurance for people, you do not get an insurance card to bring to your veterinarian's office because you do not need one. You do not need to choose an " in-network " veterinarian for your plan. When you take your Highland Lynx cat to your veterinarian's office, for regular exams, sick visits, or for necessary procedures, you pay your veterinarian's office directly for services rendered. After you've paid your bill, you submit a reimbursement request to your insurance provider. Once they have reviewed your request, they will send you back the appropriate amount of money.
Does it matter what type of deductible I choose?
As with other types of insurance, pet insurance can come with a high deductible, a low deductible, or sometimes no deductible at all. Any of these options can be the right one, depending on your preferences and situation. Some cat owners, anticipating the need for a lot of veterinary care for their cat, choose a lower deductible plan right at the start. On the other hand, if you want or need to keep your monthly premiums lower, you would likely choose a plan with a higher deductible. It's really up to you. There is no "wrong" or "right" plan.
5 Useful Strategies for Keeping Your Highland Lynx Cat Safe & Healthy
In general, Highland Lynx cats are a sturdy and strong breed. Healthy Highlanders sometimes live as long as 20 years, although the average is closer to 10-15 years. Below are some tips that will hopefully help you ensure a long, happy, healthy life for your Highland Lynx cat:
1. Grooming
Most Highland Lynx cats have soft but dense fur that is easy to groom and only requires brushing once or twice a week to minimize shedding and hairballs, although long-haired Highlanders should be brushed three times a week. The distinctive curled ears, though, require a bit more attention. Due to the curvature of the ears, they tend to accumulate ear wax, which, if left unattended, can result in ear infections. Always watch the ears for signs of redness or odor, or if your Highland Lynx cat is rubbing or itching at the ears, since these are signs of infection. Your best bet is to gently wipe out the ears with a cotton swab and cat-safe cleaning solution on a regular basis. Many pet stores also carry pre-moistened wipes to clean cat's ears.

One additional note that should be mentioned: Highland Lynx cats can take up more space than the average feline due to their large size. You will most likely need to buy the largest litter box available on the market to accommodate their size and ensure they have enough room to turn around inside.
2. Nutritious Diet
Since they are big and active, sometimes weighing as much as 20 pounds, you might be tempted to let your Highland Lynx free-feed or feed them too much. However, all cats can be prone to obesity, leading to many health problems. Because your Highland Lynx cat has a very high energy level, you need to feed them a high quality food that contains mostly protein to help sustain their energy and muscular bodies. Look for food whose first ingredient is meat. Talk to your veterinarian about recommended brands and amounts of food.
3. Interactive Play
Although every cat is an individual, as a breed, Highland Lynx cats tend to be very high energy and easily bored. Your cat will most likely ask for lots of play time, perhaps even greeting you at the door with a toy in his mouth. Playing with your cat daily will help them burn off energy and provide you opportunities to bond. Highland Lynx cats get along with all ages, so they make great family pets, but you should closely supervise small children when playing with them because the delicate cartilage in their curled ears can be easily damaged if handled too roughly.
4. Mental Stimulation
Most Highland Lynx cat owners agree that this breed is very intelligent. You should incorporate puzzles and mazes into your daily play time to provide the best environment for your cat. Many owners report that Highland Lynx cats are easy to train and will even learn tricks that are usually reserved for dogs, like "fetch" and "sit."
5. Love and Affection
You may have noticed that your Highland Lynx cat loves to be the center of attention and is an excellent entertainer. Showering them with love and affection will help keep them content and provide a wonderful quality of life for both of you. If you travel for work or are away from home a lot, you might consider having two cats so they are not lonely.
Conclusion
You already provide your feline companion with shelter, food, love, and attention. In addition to these basics, you know they also need regular annual check-ups with a veterinarian and could also need medicine or treatments when they are sick or injured. Proper veterinary care can be expensive, but cat insurance can help you worry less about your ability to provide the best care for your pet, regardless of the state of your finances. Take the first step by researching the options out there, as far as insurance providers and coverage.
After extensive research, we conclude that Lemonade pet insurance offers the best cat insurance policy at the lowest monthly for Highland Lynx cats. Once you've enrolled, simply pay your monthly premium to keep your coverage active. Then you must relax and spend time with your furry friend, knowing the coverage is there when you need it.
SwiftScore Ranking Methodology for Highland Lynx Cats
We ranked the best pet insurance policies for Highland Lynx Cats based on a variety of important factors including the following:
Average monthly price for a 2-year-old Highland Lynx Cat with a $500 deductible located in the 90210 zip code
Coverage and benefits
Key policy details including accidents and illnesses, surgeries, annual check-ups, cancer treatment, lab tests, and more
AM Best rating of the underwriter
Reimbursement percentage
Annual benefit amount
Technology and user experience

Ease of sign up

Policy language clarity
User reviews
Other state dog insurance resources
Alabama | Alaska | Arizona | Arkansas | California | Colorado | Connecticut | Delaware | Florida | Georgia | Hawaii | Idaho | Illinois | Indiana | Iowa | Kansas | Kentucky | Louisiana | Maine | Maryland |
Massachusetts | Michigan | Minnesota | Mississippi | Missouri | Montana | Nebraska | Nevada | New Hampshire | New Jersey | New Mexico | New York | North Carolina | North Dakota | Ohio | Oklahoma | Oregon | Pennsylvania | Rhode Island | South Carolina | South Dakota | Tennessee | Texas | Utah | Vermont | Virginia | Washington | West Virginia | Wisconsin | Wyoming