6 Best
Havanese

Pet Insurance Plans Compared in 2023

Updated on by Matthew H. Nash – Licensed Insurance Agent

Getting pet insurance for your Havanese can feel overwhelming. As a long-time dog owner and a nationally licensed insurance agent, I understand people's challenges when looking for pet insurance. I know that policy language can be confusing and that determining the best dog insurance companies for Havanese is not the easiest of feats. That is why I have done extensive research for you. It doesn't matter your state or how old your dog is; this article has all the information you need.  We may receive compensation when you click on the affiliate links below.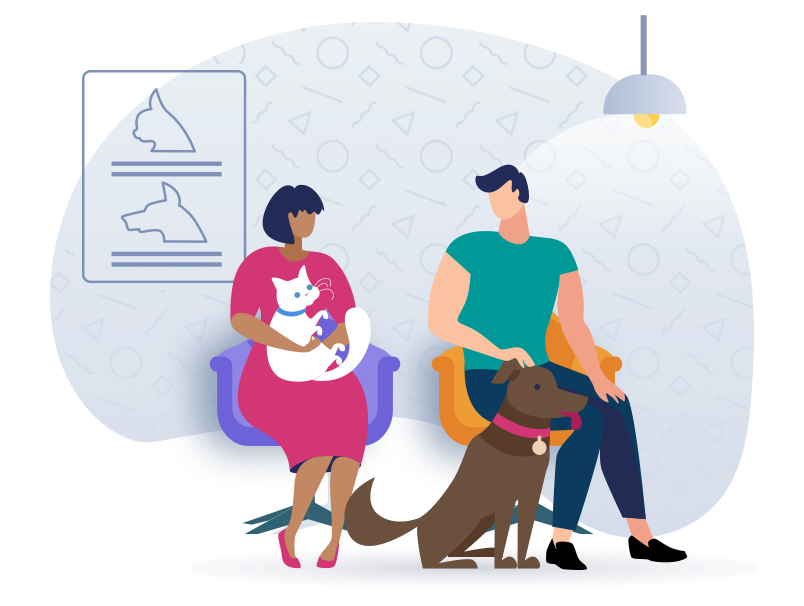 Top Havanese Pet Insurance Scored, Ranked & With Cost
Use our below table to quickly compare the best Havanese pet insurance providers. The average monthly specific prices shown are based on a healthy 2-year-old Havanese with a $500 deductible and 90% reimbursement amount who is located in California with a 90210 zip code. Costs may vary based on age, location, and the coverage amount. Prices are accurate as of May 2023 and are subject to change. For the most up-to-date information, please visit the provider website.
---
Havanese Dog Insurance FAQs
What is dog insurance? Why is it helpful for Havanese?
Protecting your dog to the fullest with insurance requires you to apply for coverage with the provider of your choice and pay the monthly premiums to keep the policy active. If your dog becomes ill or has an accident, you will need to pay the bill up front and then submit a claim to your insurer for reimbursement. Be aware that insurance companies tend to exclude pre-existing conditions, which is why we recommend purchasing dog insurance while your canine pal is still a pup (between 8-weeks and 1-year-old).

Dog insurance is helpful for Havanese because they inevitably have medical emergencies at some point in their lives. Treatments for illnesses such as cancer can exceed $10,000, and uninsured pet owners are often confronted with the tragedy of putting their dogs down because they don't have money to pay for the needed procedures and therapies. Pet insurance is there to guarantee that's not an issue.
How old does my puppy need to be to get insured?
While there are generally no age limits for getting your dog insured, most companies require that your puppy be a minimum of 8-weeks-old. It is worth noting that younger animals are often cheaper to insure. This is a significant reason we encourage dog owners to get insurance before their furry friends turn 1-year-old.

An exception to the typical insurance model is Pawp. Pawp protects up to 6 animals of any age within a household under one "Emergency Fund" for a mere $24/month. This also includes telehealth and pet expert consultations. Note that the "Emergency Fund" only covers qualified emergencies as determined by their virtual team of veterinarians and can be used for only one of your pets, for a single vet bill, up to $3,000 once a year.
Is it worth it to get Havanese dog insurance? If so, what are the most common reasons for claims?
Havanese are adorable and rather sturdy little dogs. Nevertheless, they still suffer from conditions that could greatly hinder their quality of life, which makes dog insurance helpful.

One condition Havanese dogs suffer from is Legg-Calvé Perthes disease. This occurs when the head of the femur bone (ball of the hip joint) loses blood supply, and the tissue dies. Signs of Legg-Calve Perthes are a dog's inability to bear weight on its hind legs, limb shortening, loss of muscle, and limited hip movement, and this typically occurs in younger dogs. The necessary corrective surgery is a femoral head osteotomy (FHO), in which the dead part of the femur is removed. Such operations are usually quite successful in small dogs, and they can be weight-bearing again within 1-2 weeks. That said, this surgery could cost you $4,000 or more.

Another condition hereditary to Havanese dogs is cataracts. Cataracts appear as a cloud-like film over the cornea, leading to diminished vision or vision loss. The only real remedy is surgery, which costs an average of $3,500. The good news is that such surgeries are generally successful and recovery is swift.

Although these are not the only hereditary conditions in Havanese, they are perfect examples of instances when pet insurance could be beneficial–saving you thousands of dollars while getting your beloved pal the necessary care and surgery they deserve.
What does dog insurance include and exclude?
Dog insurance coverage differs from provider to provider. However, a good rule of thumb is that coverage extends to any accident or illness considered "sudden and catastrophic." Examples include allergies, broken bones, urinary tract infections, and skin issues. Should your dog suffer from a disease or ailment before getting insurance coverage, it will be deemed a pre-existing condition and not eligible for reimbursement via the claims process. Insurance companies also offer "wellness packages" to add to your basic policy. These packages cover preventative care measures such as physical exams, vaccinations, heartworm detection, and more.
How does the reimbursement process work?
Let's imagine your insurance policy has a $250 deductible, a 90% reimbursement amount, and a $20,000 annual maximum benefit. If your dog needs an urgent surgery costing $10,000, you could expect the insurance company to reimburse $9,000 minus the $250 deductible. In the end, you would only be $1,250 out-of-pocket instead of $10,000. If paying the entire vet bill and waiting for reimbursement feels financially overwhelming, Trupanion might be worth your consideration. Trupanion pays vets in their network directly, so you don't have to have to deal with the stress of the traditional claims process.
Is it better to have a higher or lower deductible?
This is a question that only you can answer as there is no one-size-fits-all solution. A lower deductible will get you higher monthly premiums but lower out-of-pocket costs in emergencies. You can expect the opposite with higher deductibles. With this in mind, you should run the numbers and see what best suits your financial circumstances. Most insurance companies have calculators on their websites that you can use when requesting a quote. That said, we have noticed that most dog owners prefer either $250 or $500 deductibles.
5 Useful Strategies for Keeping Your Havanese Safe & Healthy
Havanese are sweet, playful, fun-loving dogs with tremendously big hearts. They may shower you with affection, but they require much attention and care to stay healthy throughout their long lives.
1. Groom and bathe your Havanese regularly
Havanese require brushing 2-3 times per week and bathing once every 1-2 weeks. A pin or slicker brush is best for their coats when it comes to brushing. Be sure only to use dog-specific hair care and soap products for bathing as the human equivalents are highly toxic for dogs. Also, trim your Havanese's nails once per month or sooner if you hear their nails clicking on the floor. Consult a professional for more grooming advice, including eye care and how to express their anal glands. Lastly, using a dog-specific toothbrush and toothpaste, brush their teeth at least twice per week using a dog-specific toothbrush and toothpaste. Twice yearly cleanings by your vet will guarantee your Havanese maintains good oral hygiene.
2. Keep your Havanese warm during the colder months
The Havanese breed is originally from Cuba, so they are more tolerant of the heat than some larger breeds. Being so low to the ground, though, means they are extra sensitive to the chillier weather, especially if you have cold floors in your house. For winter, be sure to get your Havanese some doggy sweaters and even jackets if you live somewhere where the temperatures get below freezing.
3. Incorporate training into your Havanese's daily life
Havanese are not the fastest of dogs to respond to training. Do not be surprised if it takes a few months to train your pup in acceptable household behavior. Once your Havanese gets the lay of the land, they will learn and adjust more quickly. Patience and consistency will lead to success. And since Havanese love to be the center of attention, training is a fantastic way to keep them stimulated and engaged throughout their lives.
4. Give your Havanese plenty of attention
Havanese are very much "people" dogs. They love to be around their family and have constant attention. They are loyal and playful, seemingly to no end, but they do not fare well being left to their own devices for more than a few hours at most. Being left alone for too long will lead to frequent barking and chewing of furniture, cushions, shoes, and more. Havanese experience severe separation anxiety but will handle your absence much better if they have another canine companion to keep them company.
5. Make sure your Havanese stays well-hydrated
Keeping your Havanese well-hydrated is a critical factor in maintaining excellent health. Keeping a clean bowl of fresh water readily available and constantly refilled is always necessary for proper hydration. Your Havanese will need a minimum of 1-ounce of water per pound of body weight. Therefore, if your little pal is 10-pounds, it will need at least 10-ounces of water each day. Another way to keep your Havanese hydrated is to feed them moisture-rich foods with meat, fruits, and vegetables. Whether you choose high-quality canned, homemade, or raw food, mix in a couple spoonfuls of water with each meal. Don't drown their food, though, or you will have one displeased pup on your hands!
Conclusion
Selecting the best dog insurance for your adult or Havanese puppy is much easier than it may have seemed at first. My team and I suggest getting dog insurance when your puppy is 8-weeks-old. The earlier you get your pup insured, the better the prices you will get, along with fewer restrictions regarding pre-existing conditions. Of course, getting dog insurance at any age is better than never, as it will help cover veterinary emergencies and promote wellness.
Ready to get started? After countless hours of research, we've found that Lemonade pet insurance consistently performs the best with the lowest monthly premiums.
SwiftScore Ranking Methodology for Havanese
We ranked the best pet insurance policies for Havanese based on a variety of important factors including the following:
Average monthly price for a 2-year-old Havanese with a $500 deductible located in the 90210 zip code (Please note: prices will vary greatly based on your location)
Coverage and benefits
Key policy details including accidents and illnesses, surgeries, annual check-ups, cancer treatment, lab tests, and more
AM Best rating of the underwriter
Reimbursement percentage
Annual benefit amount
Technology and user experience

Ease of sign up

Policy language clarity
User reviews
See dog insurance prices in your state
Alabama | Alaska | Arizona | Arkansas | California | Colorado | Connecticut | Delaware | Florida | Georgia | Hawaii | Idaho | Illinois | Indiana | Iowa | Kansas | Kentucky | Louisiana | Maine | Maryland | Massachusetts | Michigan | Minnesota | Mississippi | Missouri | Montana | Nebraska | Nevada | New Hampshire | New Jersey | New Mexico | New York | North Carolina | North Dakota | Ohio | Oklahoma | Oregon | Pennsylvania | Rhode Island | South Carolina | South Dakota | Tennessee | Texas | Utah | Vermont | Virginia | Washington | West Virginia | Wisconsin | Wyoming