7 Best
Havana Brown Cat Insurance

Plans Compared in 2023

Updated on by Matthew H. Nash – Licensed Insurance Agent

Finding the best Havana Brown cat insurance plan can feel daunting, but it doesn't need to be. As a nationally licensed insurance agent and proud pet owner, I understand the difficulties that come with deciphering policy language and determining the best insurer for your cat. To help make the process more straightforward for you, my team and I have compiled all of the information you will need, regardless of your state or your little pal's age. Read more about our unbiased ranking methodology and advertiser disclosure.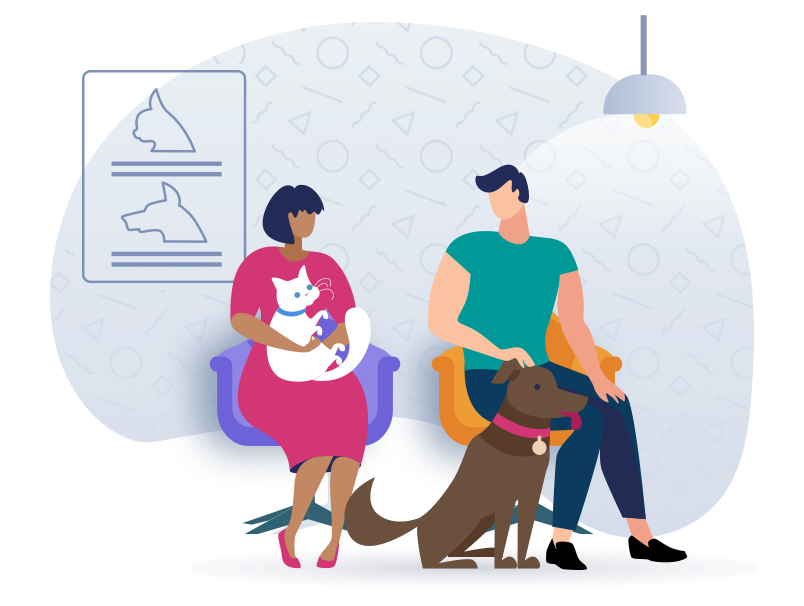 Top Havana Brown Cat Insurance Scored, Ranked & With Cost
Use our below table to quickly compare the best Havana Brown Cat insurance providers. The average monthly specific prices shown are based on a healthy 2-year-old Havana Brown Cat with a $500 deductible and 90% reimbursement amount who is located in California with a 90210 zip code. Costs may vary based on age, location, and the coverage amount. Prices are accurate as of January 2023 and are subject to change. For the most up-to-date information, please visit the provider website.
---
Havana Brown Cat Insurance FAQs
What does cat insurance entail? Will my Havana Brown benefit from it?
Cat insurance provides financial support for your Havana's veterinary care, especially in emergencies. To protect your cat with insurance, first apply for coverage from your provider of choice. Then, once you have a policy in place, just pay the monthly premiums to keep it active.

We suggest insuring your little pal once they turn 8 weeks old. Doing so means they'll be less likely to develop health problems beforehand. As a result, you will get more expansive coverage at a much better rate.

Like all breeds, Havana Browns are vulnerable to developing serious health conditions that require expensive veterinary care. Cat insurance can alleviate much of the financial stress that comes with such health crises so that you can focus on getting your Havana the best care possible. For example, one health problem this breed is susceptible to is hypertrophic cardiomyopathy (HCM). This life-threatening heart disease costs up to $1,500 to diagnose and as much as $3,600 annually in treatments. A second major problem is feline aortic thromboembolism (FATE), a blood-clotting disorder that costs an average of $3,000 to treat but often runs as high as $8,000. Cat insurance could help offset the majority of such exorbitant veterinary fees so that you can get your Havana the best care possible, regardless of expense.
How old does my Havana Brown need to be to get them insured?
The minimum age requirement for getting your Havana Brown insured is generally 8 weeks. We recommend insuring them as early as possible before they develop any health issues. A kitten with a clean bill of health will always get the most comprehensive coverage with few exclusions at the best rate. Of course, insuring your cat at any age will prove advantageous, especially in emergencies.

For cat parents seeking an alternative to conventional pet insurance, Pawp is a fantastic option. Pawp offers an "Emergency Fund" under which they will protect up to 6 of your pets, irrespective of age or health condition, for only $24 a month. Each year, you can use the Emergency Fund to cover a vet bill of less than $3,000 for any one of your pets. The only requirement is that the care and treatment your cat (or other pet) receives is for an issue that Pawp's virtual team of vets deems an actual emergency. The Emergency Fund also includes access to unlimited televet and pet expert consultations and does not require credit checks or deductibles.
What are the most frequent Havana Brown insurance claims? Is cat insurance worthwhile for Havanas?
Havana Brown cats are generally healthy and strong. However, they may develop a handful of severe health issues that could leave them in dire pain or even threaten their lives. One such condition is hypertrophic cardiomyopathy (HCM). With HCM, a cat's heart muscles thicken and can contract longer properly, resulting in blood clots and congestive heart failure. As noted in a previous FAQ, diagnosing HCM typically costs approximately $1500, and life-long treatments can easily run you $300 a month.

Another condition they may develop is feline aortic thromboembolism (FATE). This occurs when a blood clot forms beyond your cat's aorta and limits circulation to their hind legs. With FATE, you will notice your Havana start dragging their legs behind them. If this occurs, rush your cat to the animal hospital, as this condition is often fatal. The cost of treating FATE ranges from $3,000 to $8,000, depending on how much the condition has progressed in your Havana.

Ultimately, cat insurance will cover most of these expenses and comfort you with the ability to get your cat any life-saving care, procedures and treatments they may need, irrespective of price.
What can I expect Havana Brown cat insurance to include and exclude?
While every insurance provider offers different levels of coverage and no two policies are alike, most will cover any sickness or accident considered "sudden and catastrophic." Some ailments that fulfill these basic criteria include but are not limited to skin disorders, urinary blockages, eye infections and open wounds.

However, be aware that if your Havana Brown develops a health issue before you insure them, it will be excluded from coverage and listed as a pre-existing condition. This is a significant reason we encourage pet parents to insure their cats as young as possible. Also, if you would like your policy to extend coverage to routine care like vaccinations, physical exams and more, ask your provider about their "wellness packages."
What is the claim and reimbursement process like? How much will my insurer reimburse me?
Most cat insurance companies will require you to pay your cat's vet bill at the time of service. After doing so, you can submit a claim via their website or mail to request reimbursement. So, what will they reimburse you?

Let's run through a hypothetical scenario in which you can plug your own numbers to determine your reimbursement amount. Imagine that your cat needs life-saving cancer treatments and an operation costing approximately $5,000. If your policy has a $250 deductible and a 90% reimbursement rate, your insurer will reimburse you $4,500 minus the $250 deductible. As a result, you would only be responsible for $750 of the original $5,000 bill. Your provider will cover all $4,250 of the vet bill as long as you have not reached your annual maximum benefit threshold.

The most popular amount for this is $20,000, and it is the amount you are eligible to be reimbursed for approved veterinary care within a given policy year. If you have used your total benefit amount, you will have to pay for any veterinary services above and beyond until your new policy year begins.

Since paying for veterinary bills and waiting for reimbursement from providers presents financial challenges for most people, we recommend purchasing your cat insurance through Trupanion. Trupanion alleviates the financial pressure of veterinary emergencies by paying vets within their networks directly so that you only have to cover your portion of the bill. After all, helping your kitty get well is a better use of your energy than fretting over money.
Is it better to choose a higher or lower deductible?
The deductible you choose will largely depend upon your financial circumstances and preferences. With a lower deductible, you will have higher monthly premiums but lower costs in veterinary emergencies. With a higher deductible, you will have lower monthly premiums but higher costs for urgent care. We encourage you to run some numbers to see which deductible best meets your needs. Most pet insurance companies offer calculators on their websites for potential customers to use when requesting a quote. Our research shows that most cat parents choose either a $250 or $500 deductible.
5 Useful Strategies for Keeping Your Havana Brown Cat Safe & Healthy
1. Engage your Havana Brown in frequent play
Havana Browns are incredibly playful cats who love to interact with their humans. So whether you're engaging them in a game of fetch, having them chase a feather on a string or figuring out a treat puzzle, your Havana will love every minute of it. Play with your furry friend at least three times per day. It will help to keep them happy and lean.
2. Put your Havana on a high-protein diet
Feeding your Havana a species-appropriate diet is essential to helping them maintain good health. Since cats are obligate carnivores, sticking to a high-protein diet of premium raw or canned cat food is best. Choose foods with minimal ingredients and avoid those high in carbohydrates and cheap fillers such as soy, corn, meals, wheat or other grains.
3. Help your Havana Brown stay hydrated
Keeping your Havana Brown hydrated is one of the best preventative measures possible. Proper hydration staves off many illnesses and supports organ function, especially the kidneys and liver. You can use a few techniques to ensure your Havana has a healthy moisture intake.

First, always leave a bowl of fresh water out for your cat. Wash and refill at least once or twice a day to avoid hair and dust from collecting in it. Second, feed your Havana hydrating foods as suggested in the FAQ above. Premium raw and canned foods have significant moisture content, whereas kibble is dry and dehydrating. Third, mix a teaspoon of water with your Havana's food. You can always experiment with more, but keep in mind that your cat will reject food if you make it too runny.
4. Stick to a regular grooming schedule for your Havana
Havanas are known for having silky, chocolate-colored shorthair coats. To help maintain that shine, gently brush them once per week. It will help remove any loose hair and distribute their skin's natural oils. Cats are naturally a very clean species. Avoid bathing your Havana unless they get extremely dirty. And if you must bathe them, only use shampoos and other products specifically for cats. Human products, even those made for sensitive skin, can cause severe skin problems and ruin their coats. Aside from their fur, you will also need to brush their teeth, clean their ears and clip their nails regularly. We suggest asking your vet to demonstrate safe techniques since doing any of these improperly could injure your cat.
5. Provide your Havana Brown with various climbing options
Havana Browns are very active cats who love being active. They thrive in environments that allow them to climb throughout the day. This means having many surfaces of different heights that they can jump to and watch the world go by. Having cat towers and other perches throughout the house will keep your Havana busy and allow them to fulfill their natural tendency to scratch without tearing apart your furniture.
Conclusion
As you can see, choosing the best Havana Brown cat insurance provider can be a simple process with the right information. Remember to insure your little friend while they are still a kitten so that you can secure the broadest coverage possible and get a better deal on rates. That said, insuring your cat at any age will still prove beneficial, especially when it comes to getting reimbursed for urgent care and promoting good feline health. My team and I have found that Lemonade pet insurance outperforms other providers and gives Havana Brown cat parents the most affordable monthly premiums.
SwiftScore Ranking Methodology for Havana Brown Cats
We ranked the best pet insurance policies for Havana Brown Cats based on a variety of important factors including the following:
Average monthly price for a 2-year-old Havana Brown Cat with a $500 deductible located in the 90210 zip code
Coverage and benefits
Key policy details including accidents and illnesses, surgeries, annual check-ups, cancer treatment, lab tests, and more
AM Best rating of the underwriter
Reimbursement percentage
Annual benefit amount
Technology and user experience

Ease of sign up

Policy language clarity
User reviews
Other state dog insurance resources
Alabama | Alaska | Arizona | Arkansas | California | Colorado | Connecticut | Delaware | Florida | Georgia | Hawaii | Idaho | Illinois | Indiana | Iowa | Kansas | Kentucky | Louisiana | Maine | Maryland |
Massachusetts | Michigan | Minnesota | Mississippi | Missouri | Montana | Nebraska | Nevada | New Hampshire | New Jersey | New Mexico | New York | North Carolina | North Dakota | Ohio | Oklahoma | Oregon | Pennsylvania | Rhode Island | South Carolina | South Dakota | Tennessee | Texas | Utah | Vermont | Virginia | Washington | West Virginia | Wisconsin | Wyoming