6 Best
Great Pyrenees

Pet Insurance Plans Compared in 2023

Updated on by Matthew H. Nash – Licensed Insurance Agent

Having a Great Pyrenees for a best friend means having one of the most loyal, protective, sweetest friends around! Whether your Pyrenees serves alongside you as a hard worker on your farm or as a guard dog who also happens to be great with kids, it can be a true joy to live life with one of these gentle giants.

As a fellow lifelong dog owner, I understand what it's like to look into those big, brown eyes and want to do anything you can for them. That's why I've researched dog insurance for Great Pyrenees so that you can rest assured that you're providing your best bud with the best coverage at the best prices.

No matter your state or age your pup is, we've got you covered!   We may receive compensation when you click on the affiliate links below.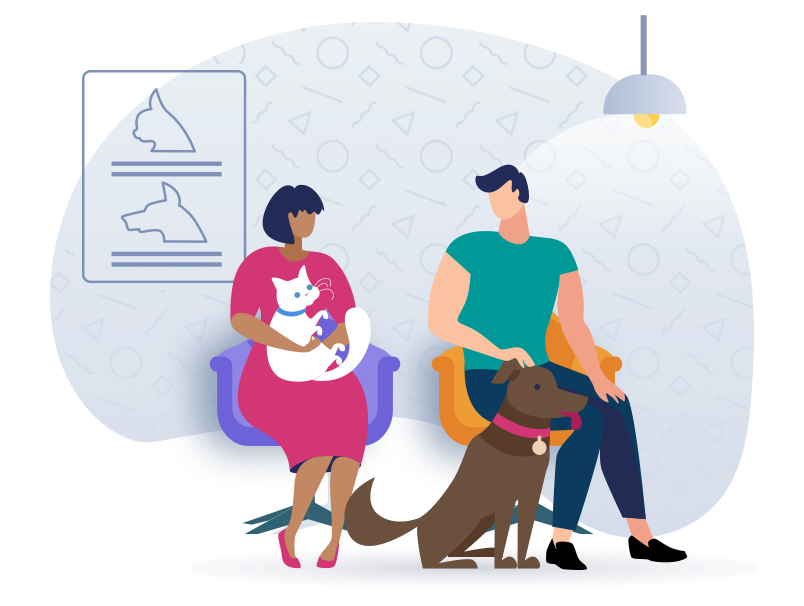 Top Great Pyrenees Pet Insurance Scored, Ranked & With Cost
Use our below table to quickly compare the best Great Pyrenees pet insurance providers. The average monthly specific prices shown are based on a healthy 2-year-old Great Pyrenees with a $500 deductible and 90% reimbursement amount who is located in California with a 90210 zip code. Costs may vary based on age, location, and the coverage amount. Prices are accurate as of January 2023 and are subject to change. For the most up-to-date information, please visit the provider website.
---
Great Pyrenees Dog Insurance FAQs
What is dog insurance and how does it work?
Dog insurance is the security blanket you can offer your Pyrenees pal when they run into some sort of emergency. In order to keep your dog insurance policy active, you will likely be required to pay a monthly fee. When deciding which plan is best for your Great Pyrenees, this monthly payment is one of the factors that will influence your decision and help you pick the best one for the both of you.

To "use" your dog insurance, you first will have to pay your vet for whatever unexpected emergency your Pyrenees needed care for; then, you will be able to submit a claim to your dog insurance company for that vet bill. Once your claim has been processed, your dog insurance company will send you your reimbursement.
What will dog insurance cover and what won't it cover?
Typically, when you purchase a dog insurance plan, you can expect to cover veterinary emergencies like allergic reactions, infections, broken bones, sudden surgery, or other unexpected ailments. You can get an extensive list of exactly what your insurance will cover by talking with a representative or looking on their website, usually under their FAQ section.

Additionally, you will want to determine exactly what your insurance won't cover. Normally, you can expect that dog insurance won't cover things like routine wellness exams, vaccinations, spay/neuter operations, and other procedures that are more "standard" than they are "emergencies". Despite this, pet insurance companies are beginning to add more options for their basic insurance plans to cover some of these routine veterinary expenses. While it will cost more than the basic plan, you may find the purchasable add-on to be very helpful to you depending on what it covers.

Another expense you can normally expect dog insurance not to cover is that of "pre-existing health conditions". Each insurance provider will have a comprehensive list of what they consider to be pre-existing conditions and will likely offer a distinction between curable and incurable health issues. In the case of curable problems, some insurances will offer coverage contingent on when your Pyrenees last had an issue with the particular problem.
What is a reimbursement rate?
A reimbursement rate is the percentage of the vet bill for your Pyrenees that your dog insurance will be giving back to you. To receive this reimbursement, you have to submit a claim as we mentioned above. Normally, dog insurance reimbursement rates are around 80-90% of the total vet bill.
How do I figure out my reimbursement amount?
Here's a situation to help you picture what it would look like to claim your reimbursement for your Great Pyrenees:

Let's say you've decided what dog insurance plan you want for your Pyrenees pal. In this scenario, your insurance plan comes with a 90% reimbursement rate, a $250 deductible (simply put, a specific amount of money that you have to pay before your insurance company will reimburse your claim), and a $20,000 annual max benefit. In other words, this annual max benefit means that your plan covers up to $20,000 in vet emergencies per year.

Now, say your Pyrenees pup needed an emergency surgery that cost $10,000. Because your dog insurance plan has a 90% reimbursement rate, you will be reimbursed for $9,000 of the total $10,000 you paid the vet. Once you've paid your $250 deductible, you will have only needed to pay $1,250 of the whopping $10,000. This is why paying one small monthly fee can actually help your finances in the long-run!

While most dog insurance companies require you to first pay your vet before filing a claim for reimbursement, Trupanion does things a little differently. Trupanion will pay your vet directly, meaning that you never have to pay the vet out of pocket, so long as the vet is in their network. Though choice of vet is a priority for some, you may find that not having to pay that huge sum at the vet and then wait around for your reimbursement is worth not getting first choice in your veterinarian.
Is it better to have a high or low deductible – which is better?
As with all of the other factors that contribute to your dog's insurance decision, we advise that you take stock of your personal situation. This includes evaluating your current finances and what you think your financial situation will look like for the foreseeable future, so you can best determine what kind of plan you can afford.

We mentioned earlier that a deductible is simply an amount that you've agreed on with your insurance to pay before you can receive your reimbursement. For many, this deductible is usually $250 like in our example scenario or $500.

Purchasing a plan for your Pyrenees with a high deductible means that you will pay less per month but more when your pup actually has an emergency. (Say, you only pay $15 a month but then have to pay $500 before you can be reimbursed.) On the other hand, purchasing a plan with a low deductible means that you'll be paying a bit more per month but less out of pocket during an emergency.

To help you decide, many insurances offer a free and easy-to-uses quote calculator on their websites.
Is it useful for me to have dog insurance as a Great Pyrenees owner?
Though our beloved gentle giants are strong and determined, Great Pyrenees are just as susceptible to unexpected veterinary emergencies as all other dog breeds. Committing to a small monthly fee to help ensure the wellbeing of your Great Pyrenees can be one of the best decisions you make for your pup.

When veterinary emergencies strike, most pet owners are caught off-guard. It is a sad and often avoidable reality that, when they can't pay for the cost of care, pet owners have to have their dogs euthanized. Having dog insurance on hand for your Great Pyrenees can protect you both from this tragic situation. For some, it's not just the moment of the emergency that ends up costing them, but also the physical therapy afterwards. If your pup requires that kind of specialized care, it can cost thousands and thousands of dollars—and it's hard to be prepared to spend that kind of money suddenly.

You may find that your wallet and your Pyrenees thank you for your decision to invest in dog insurance!
How old does my Pyrenees puppy need to be before I can get them insured and is there an age limit?
On average, dog insurance companies will require your Pyrenees puppy to be between 6 and 8 weeks old for you to apply for coverage. Once you've applied and purchased your puppy's insurance plan, there will be a waiting period of roughly 14 days before you can then use your insurance.

There is not normally an age limit on how old your dog can be to get covered. However, as your Pyrenees ages, they will be more likely to develop health concerns that could be considered "pre-existing health conditions" by dog insurances. Most pre-existing conditions will not be covered, so it is advantageous to get your pup covered as soon as you can, especially since this beautiful big dog breed can be subject to some pretty serious conditions like hip dysplasia as they grow. If you can, we recommend getting them insured before their first birthday, while it is cheaper and before your puppy can develop uninsurable health problems.

An interesting exception to the general age rule among dog insurance companies, Pawp insurance offers protection for up to 6 pets no matter their age at $19 a month. This "Emergency Fund" does have its limits, though, so we recommend considering it thoughtfully when determining if it's the best fit for your fur family. Pawp has a team of virtual vets who are responsible for determining whether any emergency you try to claim is a "true" emergency, meaning that some emergencies and their anticipated reimbursements can get denied. Additionally, Pawp has set restrictions on how much it will cover in annual vet expenses for your pet.
What are common reasons for dog insurance claims?
While every dog is unique and no two Great Pyrenees are the same, there are a few health concerns that commonly affect most canines. Common ailments that dog owners claim insurance for include ear/eye infections, gastrointestinal issues, cancer, and skin diseases.

Puppies go so far as to add a few more common health problems to the list: lacerations, bite wounds, swallowing something hazardous, and diarrhea.

Along with adopting my Great Pyrenees pals, I've rescued a few other critters, both canine and feline. I'm sure anyone who has rescued an animal of their own can agree with me in saying that even just one of these health issues can be very expensive to get proper care for, let alone if one animal has multiple problems!
5 Useful Strategies for Keeping Your Great Pyrenees Safe & Healthy
Taking care of our big polar bears during emergencies is important and a part of being a responsible dog owner. Daily care, however, is just as important, which is why we've put together 5 tips and strategies for helping your Great Pyrenees be the healthiest, happiest dog they can be!
1. Grooming
Great Pyrenees are known for their gorgeous white coats. Their somewhat self-cleaning fur is part of the reason for their nickname as polar bears, but like their namesake Great Pyrenees don't do well in extreme heat. Providing shade and freshwater for the outdoor Pyrenees is essential in hot summer months. Additionally, daily brushing will help your Pyrenees "blow" their coat, reducing the amount of furry fluff they have to contend with in the heat.
2. Excercise
Pyrenees pups are hard workers, but if left without a job they can grow overweight or start tearing up furniture! These intelligent workaholics love having a purpose. Even if you don't live on a farm or have the largest backyard, simply making sure your pup gets daily exercise and a good diet will help them stay healthy.
3. Training
While Pyrenees are generally very obedient, well-behaved dogs, training is required in their stubborn puppy years to get them started in the right direction. A bored Pyrenees will get into trouble and possibly even wander off. So, we suggest providing daily enrichment and proper fencing to encourage good behavior while eliminating the opportunity for running off on an adventure far from home.
4. Update Tags and Collar
A great general safety tip, especially if your Pyrenees is an only-outdoors dog, is to update their collar with current tags so that you can be contacted if your pup ever gets lost. You might even consider having them microchipped for extra precaution.
5. Brush Teeth
Great Pyrenees, like all dogs, can suffer if their teeth and gum health is allowed to deteriorate. Tartar build-up, broken teeth, red gums, and bad breath are all indications that your dog's tooth health isn't what it should be. To keep your Pyrenees' teeth in optimal condition, get them started with regular tooth brushing early. The sooner you get them used to this routine, the easier it will be for you to notice when something is wrong with their dental health and prevent it from worsening.
Conclusion
We know it can be difficult to think about our beloved canine best friends getting seriously hurt or sick. However, thinking ahead and preparing for these emergencies can make a huge difference in the length and quality of your Great Pyrenees' life.

While we suggest getting your Pyrenees covered by dog insurance as soon as you can, we still encourage you to get them covered no matter their age! An older dog is more likely to have pre-existing health conditions insurance won't cover, so as soon as you adopt or rescue your pup, we advise looking into an insurance plan just for them.

It is a humbling experience, to have the loyalty and love of these majestic, proud creatures. However, our strong, brave Pyrenees companions can be very good at hiding their pain, so maintaining their daily health routines is incredibly important.

Even with daily attention, unseen health problems can wreak havoc until you unexpectedly have to take your pup to the vet for an emergency. Knowing you have dog insurance ready in those moments can alleviate much of the stress and emotional burden of a canine emergency.
Ready to get started? After countless hours of research, we've found that Lemonade pet insurance consistently performs the best with the lowest monthly premiums.
SwiftScore Ranking Methodology for Great Pyrenees
We ranked the best pet insurance policies for Great Pyrenees based on a variety of important factors including the following:
Average monthly price for a 2-year-old Great Pyrenees with a $500 deductible located in the 90210 zip code (Please note: prices will vary greatly based on your location)
Coverage and benefits
Key policy details including accidents and illnesses, surgeries, annual check-ups, cancer treatment, lab tests, and more
AM Best rating of the underwriter
Reimbursement percentage
Annual benefit amount
Technology and user experience

Ease of sign up

Policy language clarity
User reviews
See dog insurance prices in your state
Alabama | Alaska | Arizona | Arkansas | California | Colorado | Connecticut | Delaware | Florida | Georgia | Hawaii | Idaho | Illinois | Indiana | Iowa | Kansas | Kentucky | Louisiana | Maine | Maryland | Massachusetts | Michigan | Minnesota | Mississippi | Missouri | Montana | Nebraska | Nevada | New Hampshire | New Jersey | New Mexico | New York | North Carolina | North Dakota | Ohio | Oklahoma | Oregon | Pennsylvania | Rhode Island | South Carolina | South Dakota | Tennessee | Texas | Utah | Vermont | Virginia | Washington | West Virginia | Wisconsin | Wyoming