7 Best
Exotic Shorthair Cat Insurance

Plans Compared in 2023

Updated on by Matthew H. Nash – Licensed Insurance Agent

Getting the right cat insurance for your Exotic Shorthair doesn't have to be a stressful process. As a nationally licensed insurance agent and longtime pet parent, I recognize how difficult it can be to decipher policy language and determine the best provider. My team and I want to help make this process as straightforward as possible for you, so we have researched all there is to know about the best Exotic Shorthair cat insurance. This information applies regardless of your cat's age or your state of residence. Read more about our unbiased ranking methodology and advertiser disclosure.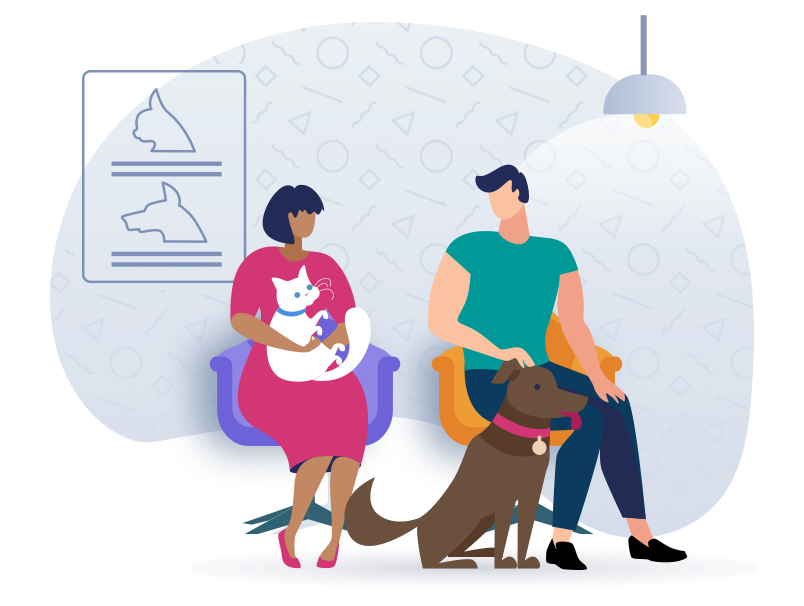 Top Exotic Shorthair Cat Insurance Scored, Ranked & With Cost
Use our below table to quickly compare the best Exotic Shorthair Cat insurance providers. The average monthly specific prices shown are based on a healthy 2-year-old Exotic Shorthair Cat with a $500 deductible and 90% reimbursement amount who is located in California with a 90210 zip code. Costs may vary based on age, location, and the coverage amount. Prices are accurate as of January 2023 and are subject to change. For the most up-to-date information, please visit the provider website.
---
Exotic Shorthair Cat Insurance FAQs
How does cat insurance work? Is it helpful for Exotic Shorthair cats?
Many cat parents seek the protection of insurance for the financial shield it provides against the high costs of urgent veterinary care. To get your Exotic Shorthair insured, you must apply for a policy with the provider of your choice and pay the monthly premiums. Should your cat get sick or have an accident, you will be responsible for covering the bill and submitting a claim for reimbursement. We suggest getting your little pal insured once they are 8 weeks old so that you can get the most dynamic coverage possible at the best price.

Cat insurance will help you care for your Exotic Shorthair as it can offset the expensive vet bills that come along with treating the serious health issues this breed is predisposed to developing. One of these disorders is hypertrophic cardiomyopathy (HCM) which will cost you $1,500 to diagnose and as much as $300 for monthly treatments. Another condition is polycystic kidney disease (PKD). Diagnosing and treating PKD can cost well into thousands to extend their life. With pet insurance, Exotic Shorthair parents don't need to worry about making the heartbreaking decision of putting their best pal down if urgent care gets too expensive because their insurance providers will bear most of the financial burden.
When should I get my Exotic Shorthair cat insured?
While insuring your Exotic Shorthair at any age is beneficial, we recommend doing so while they are in their kitten phase (8 weeks to 1 year). We encourage this because your cat will most likely not have developed any pre-existing conditions, and you will get more extensive coverage for a much lower rate.

For those looking for insurance that does not require deductibles and credit checks, Pawp is an excellent option to consider. Pawp offers pet parents an emergency fund that will protect up to 6 pets within your household for the small monthly fee of $24. The fund allows for one vet bill under $3,000 for a single cat to be reimbursed via the emergency fund in a given policy year. The emergency fund includes benefits such as unlimited remote veterinary services and appointments with pet experts.
What are the most typical veterinary claims for Exotic Shorthairs? Will insuring mine be worthwhile?
Since this breed is susceptible to developing health issues that are extremely expensive to treat, cat insurance can provide tremendous financial support for essential veterinary services. Exotic Shorthairs frequently suffer from hypertrophic cardiomyopathy (HCM), causing the heart muscles to thicken and struggle to contract. Conditions that stem from HCM include blood clots and heart failure. Diagnosing HCM will likely cost you $1,500, and you can spend as much as $300 each month on required treatments for the rest of their life.

Another health disorder that this breed experience is polycystic kidney disease (PKD). With this condition, cysts form in your cat's kidney tissue and diminish their function. The result is that the kidneys cannot filter as they normally would, leading to a buildup of ammonia and other toxins in their body. The standard treatment is typically a mix of fluids therapy, appetite stimulants, renal prescription food, and anti-nausea medication. Expect to pay out thousands of dollars to keep your little friend alive for a few extra years at most.
What can I expect my cat's insurance policy to cover?
Cat insurance coverage differs when it comes to providers and policies. Of course, there are some similarities. For example, providers usually cover most illnesses or accidents they deem sudden and catastrophic. Some examples include but are not limited to intestinal blockages, eye infections, open wounds, skin disorders, and broken bones.

Keep in mind that if your Exotic Shorthair develops any health issues before you get them insured, those conditions will not be eligible for coverage and will be added to your policy's exclusion list as a pre-existing condition. You can also expand your cat's protection by purchasing a wellness package that will cover most routine care such as physical exams, parasite treatments, vaccinations, and more.
How do I get reimbursed from my insurer?
Most providers require you to pay your cat's veterinary bill at the time of service. Then, you will be able to file a claim for reimbursement. Getting reimbursed is much simpler than it may appear, so let's look at a hypothetical scenario to understand it better.

Imagine that your pet insurance policy has a 90% reimbursement amount, a $250 deductible, and a $20,000 annual maximum benefit. If your cat requires urgent surgery that will cost $5,000, then you can expect your provider to reimburse you $4,500 minus your deductible, putting their total cost at $4,250 and yours at only $750.

Since paying such steep vet bills upfront and waiting for reimbursement can cause significant financial stress for many cat parents, we recommend Trupanion. Unlike most pet insurance companies, Trupanion pays all vets within their network directly, saving you the hassle of filing claims and waiting to be reimbursed.
Is a higher or lower deductible more beneficial?
The answer will vary based on each person's financial circumstances. With that in mind, let's look at how deductibles work so that you can run some numbers and decide what best suits your needs. With a lower deductible, you must pay a higher monthly premium but will be required to pay less of the vet bill in an emergency. With a higher deductible, you will get a lower monthly premium but have to cover a larger portion of vet bills for emergency care. Most pet insurance providers have calculators on their websites, making requesting quotes and choosing deductibles easier. Our research points to $250 and $500 deductibles being the most popular among cat parents.
5 Useful Strategies for Keeping Your Exotic Shorthair Cat Safe & Healthy
1. Keep your Exotic Shorthair on a high-protein, low-carb diet
Exotic Shorthair cats are a relatively low-energy breed. While they will play a bit, their preferred activities are cuddling and snoozing. This makes them more likely to gain excess weight than high-energy cats like Siamese or Bengals. To help stave off obesity, the best thing you can do is feed them a high-protein, low-carb diet. You can opt for either raw cat food or canned food. For canned food, make sure you choose a brand with limited ingredients, none of which are soy, wheat, other grains, corn, meals, and cheap fillers.
2. Help your Exotic Shorthair stay hydrated
Hydration is a crucial component of maintaining good health for cats, but it's particularly so for Exotic Shorthairs because they are predisposed to weak kidneys. To ensure your furry friend stays hydrated, you can do a few things each day. The most obvious is to put out a fresh bowl of water, rinse, and replenish it a couple of times daily. Your cat will be less likely to drink from it if hair, dust or dirt collects in it, which happens surprisingly fast. The next thing you can do is feed your cat high-quality raw or canned cat food as they are both moisture-rich, whereas kibble dehydrates. Last but not least, mix approximately a teaspoon of water with their meals to help up their water intake. Feel free to add more water if it doesn't make the food soupy because your cat will reject it altogether.
3. Develop a simple grooming routine for your Exotic Shorthair
Exotic Shorthairs are bred very similarly to Persians, but they are much easier to groom. They have short, thick coats that you can maintain well through 1-2 brushing sessions each week. You will want to brush them at least 3-4 times weekly in the spring and fall as these are the typical shedding seasons.

Due to their flat faces, Exotic Shorthairs tend to tear quite a bit, and their tears can stain the fur around your cat's eyes if not cleaned properly. All you need to do is wipe gently around their eyes with an extra soft, dry cloth to avoid staining. If you ever notice extra discharge, bring your cat to the vet as soon as possible, as it may be symptomatic of an eye infection.

We highly recommend consulting your veterinarian to learn proper nail-clipping and ear-cleaning techniques. Have them demonstrate for you, if possible. Incorrectly doing either of these things can cause severe harm to your cat, which we're confident you'd like to avoid.
4. Play with your Exotic Shorthair cat daily
Exotic Shorthairs are incredibly adorable and relaxed, so it is easy to cuddle the day away with them. However, you must play with them for short bursts a couple of times each day so that they balance their energy levels and get much-needed exercise. Exotic Shorthairs that don't play daily and eat top-quality foods are more likely to become obese and develop severe health problems. Playing with your cat will also keep your bond fun and enjoyable for both of you.
5. Give your Exotic Shorthair plenty of affection and attention
Exotic Shorthairs are some of the most affectionate and cuddly cats you'll ever have. While they are not very demanding cats, they will undoubtedly want to snuggle with you and get as much affection as possible. Don't be surprised if they curl up on your lap, follow you to bed, or nestle against your feet when you're sitting at the table or in your favorite armchair. When it comes to Exotic Shorthairs, there's no such thing as too much affection.
Conclusion
We hope this article has demystified the world of cat insurance for you and made you feel more at ease about picking the right provider. We suggest insuring them while they are young so you can get them the most comprehensive coverage possible for a great price. Nevertheless, cat insurance can be beneficial regardless of your cat's age as it will foot most of the bill for veterinary emergencies and can offer wellness support.
After extensive research, we conclude that Lemonade pet insurance offers the best cat insurance policy at the lowest monthly for Exotic Shorthair cats.
SwiftScore Ranking Methodology for Exotic Shorthair Cats
We ranked the best pet insurance policies for Exotic Shorthair Cats based on a variety of important factors including the following:
Average monthly price for a 2-year-old Exotic Shorthair Cat with a $500 deductible located in the 90210 zip code
Coverage and benefits
Key policy details including accidents and illnesses, surgeries, annual check-ups, cancer treatment, lab tests, and more
AM Best rating of the underwriter
Reimbursement percentage
Annual benefit amount
Technology and user experience

Ease of sign up

Policy language clarity
User reviews
Other state dog insurance resources
Alabama | Alaska | Arizona | Arkansas | California | Colorado | Connecticut | Delaware | Florida | Georgia | Hawaii | Idaho | Illinois | Indiana | Iowa | Kansas | Kentucky | Louisiana | Maine | Maryland |
Massachusetts | Michigan | Minnesota | Mississippi | Missouri | Montana | Nebraska | Nevada | New Hampshire | New Jersey | New Mexico | New York | North Carolina | North Dakota | Ohio | Oklahoma | Oregon | Pennsylvania | Rhode Island | South Carolina | South Dakota | Tennessee | Texas | Utah | Vermont | Virginia | Washington | West Virginia | Wisconsin | Wyoming