7 Best
European Shorthair

Cat Insurance Plans Compared in 2023

Updated on by Matthew H. Nash – Licensed Insurance Agent

European Shorthair cats can face health issues like respiratory viruses, occasional flare-ups of feline urinary tract disease, ear infections, and broken bones. Treating these issues can involve costly veterinary visits, procedures, or medication. If you're wondering whether you'll be able to afford care for your European Shorthair cat, you should consider enrolling your pet in cat insurance. Although cat insurance is unlikely to cover all your costs, it can help you cover some of the costs, which could end up saving you thousands of dollars in the long run. Many pet insurance providers offer a variety of insurance plans and coverage options for cats, including European Shorthair cats. As a licensed insurance agent and cat daddy, I've gathered some general information about cat insurance and tips about living with European Shorthair cats that you might find helpful. Read more about our unbiased ranking methodology and advertiser disclosure.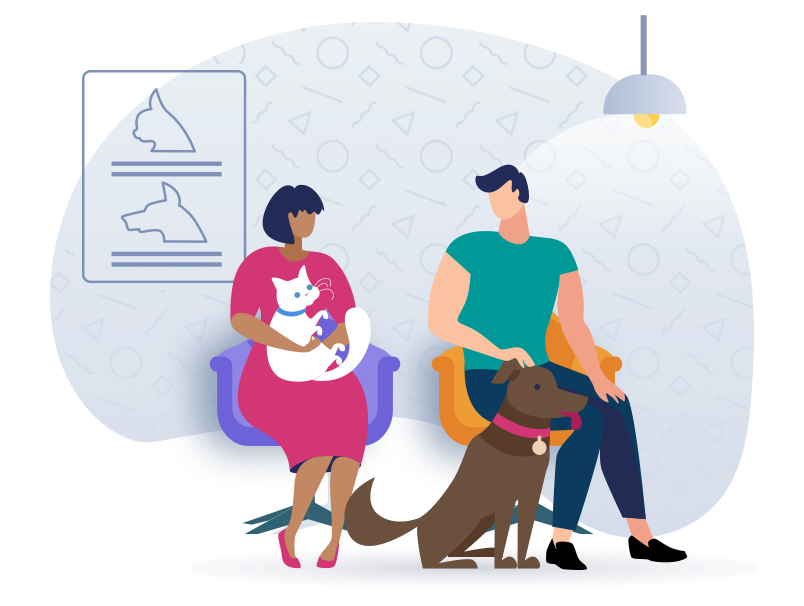 Top European Shorthair Cat Insurance Scored, Ranked & With Cost
Use our below table to quickly compare the best European Shorthair Cat insurance providers. The average monthly specific prices shown are based on a healthy 2-year-old European Shorthair Cat with a $500 deductible and 90% reimbursement amount who is located in California with a 90210 zip code. Costs may vary based on age, location, and the coverage amount. Prices are accurate as of January 2023 and are subject to change. For the most up-to-date information, please visit the provider website.
---
European Shorthair Cat Insurance FAQs
Do European Shorthair cats need cat insurance?
In the same way that health insurance may help cover some of the out-of-pocket costs of your medical care, cat insurance can do the same for your pet. Whether or not your European Shorthair cat is generally healthy, every cat can benefit from cat insurance coverage. Although there are no breed-specific health issues for European Shorthair cats, veterinary treatment for unexpected illnesses or injuries can become costly, especially if surgery is needed. All cats can be subject to common feline illnesses like respiratory viruses or bacterial infections, and veterinary care can sometimes include expensive prescription medication. Having some good, basic coverage in place for your European Shorthair cat before you might actually need it makes a lot of sense. Simply pick an insurance provider and plan, enroll your cat, and pay a monthly premium.
At what age can I enroll my European Shorthair cat?
Most cats are weaned around the age of eight weeks old. If you're bringing a new European Shorthair kitten into your home, your cat is likely older than eight weeks. Many cat insurance providers will not offer coverage for kittens younger than this age. When you first bring your cat into your home, whether as a kitten or an older cat, it's a good time to look into cat insurance plans. Just check with your chosen provider for any specific age requirements.
What specific coverage should I be looking for for my European Shorthair cat?
Since European Shorthair cats are a generally strong and healthy breed, you don't have to worry about breed-specific health issues. A good, basic plan that offers coverage for preventative care like dental cleanings, diagnostic procedures like x-rays for unexpected emergencies, and medication or surgery for other illnesses is a great place to start. Generally speaking, coverage options vary among insurance plans and providers, so you might have to do some research to decide what you want. Coverage for medical care for pre-existing conditions is usually excluded.
Do all veterinarians accept cat insurance?
Fortunately, cat insurance works on a reimbursement model, so you don't have to worry about whether or not your veterinarian accepts cat insurance. Any time your European Shorthair cat needs to see your veterinarian, whether for a regular exam or because he is sick, take him in as normal. Most veterinarians' offices require payment at the time of service, although they may accept a payment plan for larger bills. Regardless of how you pay your veterinarian, submit a reimbursement request to your insurance provider once you pay your bill in full. Your insurance provider will determine the appropriate amount and send you a check based on your chosen coverage plan and rates.
If my cat is healthy, should I get a high deductible plan?
There really is no right or wrong plan as far as the type of deductible you choose. Higher deductibles usually mean you will be paying lower monthly premiums, which may be preferable to you if your finances are tight, or you are just starting out. On the other hand, if you anticipate your European Shorthair cat needing a great deal of veterinary care in the future, for instance if they are older or prone to infections, you might start out with a plan that has a lower deductible but a slightly higher monthly premium. Some insurance providers even offer plans with no deductible. Just look over a variety of plans and choose what's best for you and your cat, based on the coverage you want, your cat's health, and your financial situation.
5 Useful Strategies for Keeping Your European Shorthair Cat Safe & Healthy
European Shorthair cats have been known to live an average of 14 years, if kept indoors. A few breed-specific tips might help you keep your European Shorthair cat happy and healthy:
1. Grooming
Their short, dense coats make European Shorthair cats easy to groom. Combing once or twice a week keeps the hair glossy and springy. Since their fur consists of a single, upper layer coat with no undercoat, shedding and hairballs are minimal. Establishing a consistent grooming routine is still a good idea, though, and will help you bond with your cat. In addition to caring for their coats, you should regularly trim your cat's nails and clean his teeth, either by brushing them or taking him to the vet for dental cleanings.
2. Nutritious Diet
As obligate carnivores, all cats need meat in their diets. European Shorthair cats are no exception. There are many high-quality brands of cat food on the market, including wet, dry, and raw food options. Check with your veterinarian to see if he or she recommends any specific brands or type of food and recommended amounts. Choosing a food whose first ingredient is meat is a great way to keep your cat healthy. If you decide to change your European Shorthair cat's diet, always do so slowly and in phases where you mix the old food and new food together, gradually increasing the amount of new food. Sudden changes to a cat's diet often result in gastrointestinal distress.
3. Interactive Play
European Shorthair cats are very active and are excellent hunters, likely as a leftover trait from their ancestors. They generally handle change well and thrive on a lot of activity, so they make wonderful family pets, especially for families with children. Spending time playing with them is important for their wellbeing, and they especially love any kind of toys that require them to chase or use their hunting instincts. Wand toys shaped like birds or mice, electronic or remote-controlled toys, and even ball mazes are all great choices when it comes to this breed.
4. Indoor Only
Because the hunting instincts of European Shorthair cats are so strong, it's a good idea to keep them as an indoor-only pet. If allowed to roam unsupervised outdoors, they might wander too far from home, searching for prey, which could put them at risk of animal attacks or getting hit by a car. If you want to share the great outdoors with them, you could always consider leash-training them to go for walks with you, or invest in a cat-safe outdoor enclosure, sometimes called a "catio."
5. Love and Affection
Even though European Shorthair cats are active and playful as a breed, they also tend to be cuddly lap cats when not chasing after toys. Taking time to shower them with affection on a regular basis, including offering your lap from time to time, will keep them happy and will also give you time to relax and enjoy your time with your feline friend.
Conclusion
You know that providing your European Shorthair cat with regular veterinary care is part of being a good cat owner and helps ensure your companion lives the longest, healthiest life possible. If you're worried about your ability to provide the best care for your pet because of your finances, cat insurance can help ease your mind that you'll be able to pay for whatever care your cat might need in the future, even if you're faced with unexpected illnesses or injuries. Several reputable pet insurance providers on the market offer a wide range of coverage options.
After extensive research, we conclude that Lemonade pet insurance offers the best cat insurance policy at the lowest monthly for European Shorthair cats.
SwiftScore Ranking Methodology for European Shorthair Cats
We ranked the best pet insurance policies for European Shorthair Cats based on a variety of important factors including the following:
Average monthly price for a 2-year-old European Shorthair Cat with a $500 deductible located in the 90210 zip code
Coverage and benefits
Key policy details including accidents and illnesses, surgeries, annual check-ups, cancer treatment, lab tests, and more
AM Best rating of the underwriter
Reimbursement percentage
Annual benefit amount
Technology and user experience

Ease of sign up

Policy language clarity
User reviews
Other state dog insurance resources
Alabama | Alaska | Arizona | Arkansas | California | Colorado | Connecticut | Delaware | Florida | Georgia | Hawaii | Idaho | Illinois | Indiana | Iowa | Kansas | Kentucky | Louisiana | Maine | Maryland |
Massachusetts | Michigan | Minnesota | Mississippi | Missouri | Montana | Nebraska | Nevada | New Hampshire | New Jersey | New Mexico | New York | North Carolina | North Dakota | Ohio | Oklahoma | Oregon | Pennsylvania | Rhode Island | South Carolina | South Dakota | Tennessee | Texas | Utah | Vermont | Virginia | Washington | West Virginia | Wisconsin | Wyoming