6 Best
English Springer Spaniel

Pet Insurance Plans Compared in 2023

Updated on by Matthew H. Nash – Licensed Insurance Agent

As many delighted dog owners know, English Springer Spaniels are recognized as friendly, energetic, people-pleasing family dogs who are also good at hunting. So it pays to protect those loyal, family-loving dogs in case of accidents, illness, or disease with the best pet protection that you can. However, buying pet insurance for your Spaniel can be confounding and overwhelming. I am a lifelong dog owner and nationally licensed insurance agent here to help you navigate the dog insurance world. With the myriad of pet insurance companies that have recently flooded the market, it's hard to separate the good guys from the not-so-good operators. As a friend of the Spaniel, I will evaluate and single out the best dog insurance policies so you can protect your good-natured friend. I have done all the research for you regardless of which state you live in or no matter how old your pup is. Read more about our unbiased ranking methodology and advertiser disclosure.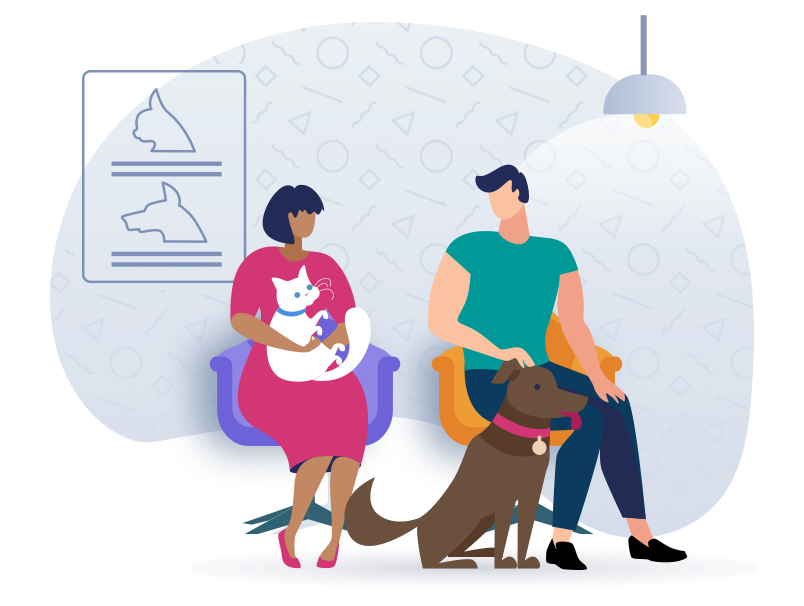 Top English Springer Spaniel Pet Insurance Scored, Ranked & With Cost
Use our below table to quickly compare the best English Springer Spaniel pet insurance providers. The average monthly specific prices shown are based on a healthy 2-year-old English Springer Spaniel with a $500 deductible and 90% reimbursement amount who is located in California with a 90210 zip code. Costs may vary based on age, location, and the coverage amount. Prices are accurate as of January 2023 and are subject to change. For the most up-to-date information, please visit the provider website.
---
English Springer Spaniel Dog Insurance FAQs
What is dog insurance and why is it useful for English Springer Spaniels?
To fully protect your pet dog via insurance, you will need to sign up with an insurance company and pay a monthly amount to keep the policy active. If your canine friend falls ill or has an accident, you will typically be required to pay ahead of time and then submit a claim for reimbursement from your insurer. One thing that is helpful to know is that insurance companies often like to exclude certain pre-existing conditions and that's why we recommend getting dog insurance while your animal is in the puppy phase (after 8 weeks of age).

Dog insurance is very useful in California since the vet bills can get astronomically high for therapies like cancer treatment that can cost well over $10,000. Many uninsured pet owners have to make the unfortunate decision to put their animal down because they can't afford the cost of treatment their pet needs. Insurance is there to make that not an option.
How old does my puppy need to be to get insured?
Most dog insurance companies require your puppy to be a minimum of 8-weeks-old before you can apply for puppy insurance. However, the majority of providers do not have an age limit for when you can get dog insurance. Although younger animals are typically much cheaper to insure, we recommend you get your dog insurance before their first birthday.

One exception to the rule is Pawp who protects up to 6 pets on one "Emergency Fund" regardless of their age for a flat fee of $24/ month. However, remember that Pawp only covers true vet emergencies that must be qualified first by their virtual vet team. Also note, their plan only covers one of your pets for one vet bill up to $3,000 once per year.
How worth it is to get English Springer Spaniel dog insurance and what are common reasons for claims?
Utilize this resource to touch on the most common illnesses for each breed https://cidd.discoveryspace.ca/breeds/overview.html
What is covered and what's excluded with dog insurance?
Coverage varies with each dog insurance provider, but any accident or illness will be covered unless expressly excluded. Typically, anything that is "sudden and catastrophic" will be covered. Think broken bones, eye infection, swallowing a tennis ball, or allergies. An example of something that may not be covered is if your dog already has cancer when you apply for insurance then this would be a pre-existing condition that isn't eligible for claims. Many providers now offer "wellness" packages that usually cover things like vaccinations, routine check-ups, heartworm prevention, etc.
How does reimbursement work?
Let's say you have dog insurance with a 90% reimbursement amount, a $250 deductible, and a $20,000 annual max benefit. Then imagine something happens that requires a $10,000 emergency vet surgery. In this scenario, your insurance company would reimburse you $9,000 minus your $250 deductible meaning that you would be out of pocket $1,250 instead of $10,000. One company that is an exception to this rule is Trupanion, which offers payment directly to vets in their network. This way you won't have to pay out of pocket.
Is it better to have a lower deductible – what's the sweet spot?
Usually, a lower deductible means higher monthly payments. This means you will be more out of pocket each month but less out of pocket when there is a catastrophe. You are best to do the math yourself based on your own financial situation and more providers offer an easy-to-use calculator when getting a quote. We've seen that most people choose a $250 or $500 deductible.
6 Useful Strategies for Keeping Your English Springer Spaniel Safe & Healthy
There are two different types of English Springer Spaniel: bench and field. Although the AKC breed standard does not separate the two types, there are some key differences. The bench-type is designed for the show ring, so he has a longer, thicker coat with more feathering. The field type is designed for hunting, so he has a lighter coat and a docked tail.
1. Temperament: Meet the Parents
It is important to find a well-bred English Springer Spaniel as their temperaments vary widely. This is a breed well-known for its tendency to be somewhat hyperactive. When selecting a puppy, insist on meeting at least one of the parents so you can determine if the sire or dam seems hyperactive. The mother is most often the available one, but take a look at both parents, if you can. Watch their demeanor and you'll have a good clue about the pups. A Springer Spaniel puppy born in a puppy mill and purchased at a pet store will display more of the unwanted behaviors than a well-bred dog. While this is true of all breeds, hyperactivity is a bigger concern with the Springer Spaniel than with other breeds. While some dogs are harder to train than others because of a stubborn streak – as with Basset Hounds or Beagles – the Springer is difficult to train because of hyperactivity. In most cases, a dog displaying hyperactive tendencies is not afforded enough opportunities to discharge its very high energy.
2. Testing Health Background
Responsible breeders will screen their stock for conditions the breed can be prone to. In Springers, you should expect to see health clearances from the Orthopedic Foundation for Animals (OFA) for hip dysplasia (with a score of fair or better), elbow dysplasia, hypothyroidism, and von Willebrand's disease; from Auburn University for thrombopathia; and from the Canine Eye Registry Foundation (CERF) certifying that eyes are normal. You can confirm health clearances by checking the OFA website (offa.org).

Recommended Health Tests From the National Breed Club:
Hip Evaluation
Elbow Evaluation
Ophthalmologist Evaluation
PRA Optigen DNA Test
PFK Disorder DNA Test
3. Plenty of Exercise
If you can't meet a dog's needs, his excess energy can lead to behavior problems down the road. Therefore, the two constants that must be a part of their lives are physical activity—frequent walks, games of fetch, or swimming–and human interaction.

Puppies have different exercise needs.
9 weeks to 4 months of age: Puppy kindergarten once or twice a week is a great way to get exercise, training, and socialization, plus 15 to 20 minutes of playtime in the yard, morning and evening. Throw a ball for them to fetch.
4 to 6 months of age: Weekly obedience classes and daily half-mile walks will meet their needs, plus playtime in the yard.
6 months to a year of age: Play fetch with a ball or Frisbee for up to 40 minutes during cool mornings or evenings, and not in the heat of the day. Continue to limit walks to a half-mile.
One year plus: Your Springer pup can begin to jog with you, but keep the distance to less than a mile and give him frequent breaks along the way. As he continues to mature, you can increase the distance and time you run. These graduated levels of exercise will protect his developing bones and joints.
4. Early Socialization & Training
Springers need early socialization and training. Like any dog, they can become timid if they are not properly socialized — exposed to many different people, sights, sounds, and experiences — when they're young. Early socialization helps ensure that your Springer puppy grows up to be a well-rounded dog. The owner should be sure to be in control at all times because the Springer is an active and forward explorer of his environment. The Springer wants to be with his family, and undesirable behaviors can result if he is regularly left alone for long periods of time.
5. Feeding
Recommended daily amount: 1.5 to 2 cups of high-quality dry food a day, divided into two meals. Puppies may eat as much as 4 cups a day. How much your adult dog eats depends on its size, age, build, metabolism, and activity level. Dogs are individuals, just like people and they don't all need the same amount of food. A highly active dog will need more than a couch potato dog. The quality of dog food you buy also makes a difference — the better the dog food, the further it will go toward nourishing your dog, and the less of it you'll need to shake into your dog's bowl. Treats can be an important aid in training but giving too many can cause obesity. Give table scraps sparingly, if at all, especially avoiding cooked bones and foods with overly high-fat content. Learn about which human foods are safe for dogs, and which are not. Check with your vet if you have any concerns about your dog's weight or diet.
6. Proper Grooming
English Springer Spaniels have a double coat, which means that they have an insulating undercoat that's covered with a top coat, in much the same way that you might layer a sweater and a coat for warmth. Their medium-length topcoat is flat or wavy, and the undercoat is short, soft, and dense. Together, they're waterproof, weatherproof, and thornproof. They have a fringe of feathering on the ears, chest, legs, and belly. A healthy Springer coat is clean and shiny.

Brush your Springer at least three times a week to keep him looking his best and to avoid mats, or tangles. Springers shed moderately all year long, and regular brushing will also help keep loose hair off your clothes and furniture.

You may also want to trim around the head, neck, ears, tail, and feet to give your Springer a neater appearance. Many English Springer Spaniel owners take their dogs to a professional groomer for trimming every two to three months.

Because his floppy ears block air circulation, they must be checked and cleaned weekly to prevent ear infections. Gently wipe out the ear — only the part you can see! — with a cotton ball moistened with a cleaning solution recommended by your veterinarian. Never stick cotton swabs or anything else into the ear canal or you might damage it. Your Springer may have an ear infection if the inside of the ear smells bad, looks red or seems tender, or he frequently shakes his head or scratches at his ear.

Brush your Springer's teeth at least two or three times a week using a toothpaste designed for dogs.to remove tartar buildup and the bacteria that lurk inside it. Daily brushing is even better if you want to prevent gum disease and bad breath.

Trim nails regularly if your dog doesn't wear them down naturally. They're too long if you can hear them clicking on the floor. Short, neatly trimmed nails keep your legs from getting scratched when your Springer enthusiastically jumps up to greet you.
Conclusion
Finding the right dog insurance for your puppy or grown-up canine is quite straightforward. We recommend signing up for dog insurance once your puppy is over 8-week and the sooner in the dog's life the better since you will get the best prices with the list restrictions on things like pre-existing conditions. However, getting dog insurance at any age of your best buddy's life can be very useful for catastrophic events and for wellness.
Ready to get started? After countless hours of research, we've found that Lemonade pet insurance consistently performs the best with the lowest monthly premiums.
SwiftScore Ranking Methodology for English Springer Spaniels
We ranked the best pet insurance policies for English Springer Spaniels based on a variety of important factors including the following:
Average monthly price for a 2-year-old English Springer Spaniel with a $500 deductible located in the 90210 zip code (Please note: prices will vary greatly based on your location)
Coverage and benefits
Key policy details including accidents and illnesses, surgeries, annual check-ups, cancer treatment, lab tests, and more
AM Best rating of the underwriter
Reimbursement percentage
Annual benefit amount
Technology and user experience

Ease of sign up

Policy language clarity
User reviews
See dog insurance prices in your state
Alabama | Alaska | Arizona | Arkansas | California | Colorado | Connecticut | Delaware | Florida | Georgia | Hawaii | Idaho | Illinois | Indiana | Iowa | Kansas | Kentucky | Louisiana | Maine | Maryland | Massachusetts | Michigan | Minnesota | Mississippi | Missouri | Montana | Nebraska | Nevada | New Hampshire | New Jersey | New Mexico | New York | North Carolina | North Dakota | Ohio | Oklahoma | Oregon | Pennsylvania | Rhode Island | South Carolina | South Dakota | Tennessee | Texas | Utah | Vermont | Virginia | Washington | West Virginia | Wisconsin | Wyoming