6 Best
English Cocker Spaniel

Pet Insurance Plans Compared in 2023

Updated on by Matthew H. Nash – Licensed Insurance Agent

Purchasing pet insurance for your English Cocker Spaniel can be overwhelming. As a proud lifelong dog owner and a nationally licensed insurance agent, I understand the frustration people experience when deciphering policy jargon and determining the best insurance companies for English Cocker Spaniels. I wanted to help simplify the insurance process, so I researched for you. Regardless of your dog is age or state you live in, this article has everything you need to know. Read more about our unbiased ranking methodology and advertiser disclosure.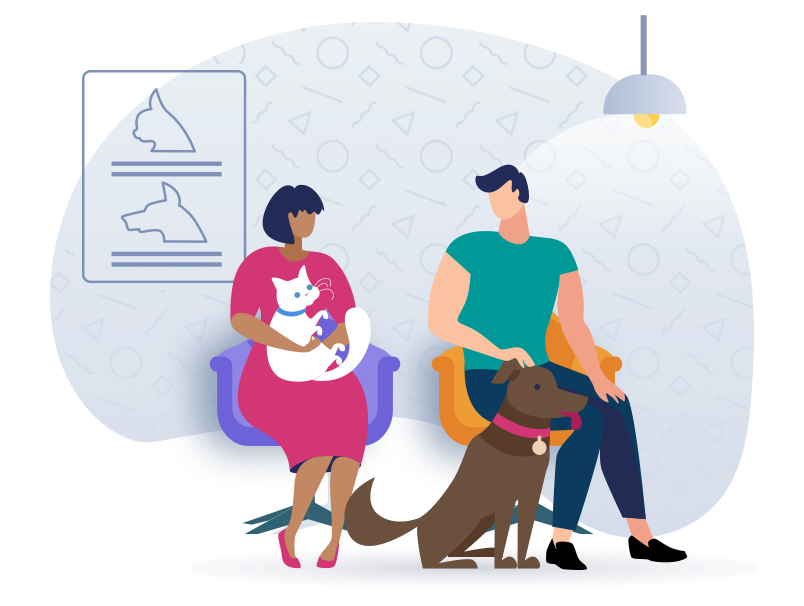 Top English Cocker Spaniel Pet Insurance Scored, Ranked & With Cost
Use our below table to quickly compare the best English Cocker Spaniel pet insurance providers. The average monthly specific prices shown are based on a healthy 2-year-old English Cocker Spaniel with a $500 deductible and 90% reimbursement amount who is located in California with a 90210 zip code. Costs may vary based on age, location, and the coverage amount. Prices are accurate as of January 2023 and are subject to change. For the most up-to-date information, please visit the provider website.
---
English Cocker Spaniel Dog Insurance FAQs
What is dog insurance? Is it beneficial for English Cocker Spaniels?
Protecting your dog to the fullest with pet insurance requires that you apply for coverage with the company of your choice and pay the monthly premiums to keep the policy active. If your dog becomes sick or has an accident, you would need to pay the entire bill in advance. After which, you could submit a claim to be reimbursed. Remember that insurance companies exclude most pre-existing conditions, which is why it is a good idea to get your dog insured while it is still a puppy (8 weeks to 1-year-old).

Pet insurance is beneficial for English Cocker Spaniels because they, like all dogs, inevitably experience an emergency at some point in their lives. Vet bills in such events can be expensive. For example, cancer treatments can exceed $10,000. With such prices, uninsured pet owners often have to put their dogs down because they cannot afford the essential treatments and care. Insurance eliminates this heartbreaking potential.
Is there an age requirement to get my dog insured?
While most insurance companies have no age limits as to when you can get your dog insured, there is typically a minimum age of 8 weeks. Puppies tend to receive better rates compared with adult dogs, which is why we suggest getting your dog insurance before they turn 1-year-old.

An exception to the conventional insurance model is Pawp. Pawp is a company that protects up to 6 pets of any age within a household under an "Emergency Fund" for only $24/month. You can use this coverage for a single vet visit by one of your pets for up to $3,000 per year. In addition, they offer telehealth and pet expert consultations. Please note that the "Emergency Fund" only covers actual emergencies as determined by their virtual veterinary team.
Is it worth it to get English Cocker Spaniel dog insurance? If so, what are the most common reasons for claims?
Dog insurance will more than pay for itself when it comes to providing your English Cocker Spaniel with the best care possible. After all, this beautiful breed has its fair share of health conditions, including hip dysplasia, cataracts, renal failure, and hypothyroidism.

Hip dysplasia is one of the costliest conditions, averaging close to $6,000 for the prescribed hip replacement surgery. Hip dysplasia occurs when the femur and hip socket ball do not develop properly. It leads to the grinding of the cartilage and bone and results in severe arthritic pain that gets progressively worse over time.

Cataracts are another costly condition that is known to plague the English Cocker Spaniel breed. Cataracts appear like a cloudy film over your dog's eye lens, blocking out light. If it is not dealt with quickly, it can lead to complete blindness. Cataract surgery, along with pre and postoperative care, runs approximately $4,000.

Treating both of these conditions is vital to your dog's health and quality of life. Dog insurance would eliminate the financial stress of the situation and allow you to focus all of your attention and energy on helping your English Cocker Spaniel get well.
What does dog insurance include and exclude?
Coverage differs between companies. As a general rule, accidents and ailments considered "sudden and catastrophic" will be covered. Examples of such incidents may include eye infections, urinary blockages, skin issues, broken bones, and more. Nonetheless, if your dog has a condition before you apply for dog insurance, it will be listed as a pre-existing condition and not eligible for coverage (reimbursement). It is also worth mentioning that many providers have "wellness packages" you can add to your policy that will cover routine care such as physical exams, vaccinations, heartworm prevention, and more.
How does the reimbursement process work?
For hypothetical purposes, imagine your dog urgently needs surgery that costs $10,000, and your policy has a $250 deductible, a 90% reimbursement rate, and a $20,000 annual maximum benefit. You could expect the insurance company to reimburse you $9,000 less the $250 deductible in this scenario. As a result, you would only pay $1,250 instead of the $10,000 total bill.

However, if the traditional reimbursement structure seems to cause too much unnecessary financial stress, Trupanion may be the right choice for you. Trupanion pays vets in their network directly, thus eliminating the entire reimbursement process.
Is it better to have a higher or lower deductible?
The best deductible for you may not be the best deductible for someone else and vice versa. Which deductible you choose depends on your financial circumstances and personal preference. A lower deductible results in higher monthly premiums but lower out-of-pocket costs for emergencies. The reverse is true for higher deductibles. The only way to know which is the right deductible for you is to run the numbers. Many pet insurance providers have calculators on their websites you can use when requesting a quote. That said, most dog owners opt for either a $250 or $500 deductible.
5 Useful Strategies for Keeping Your English Cocker Spaniel Safe & Healthy
1. Exercise your English Cocker Spaniel rigorously each day
This breed is known for being high-energy and requires significant exercise each day. Your Spaniel may be prone to bark excessively or engage in destructive behaviors without enough exercise. Two outdoor adventures with your Spaniel each day are crucial for their physical health and mental and emotional well-being. Fetch is always a fun backyard option that guarantees your dog plenty of exercise and bonding time with you. Your Spaniel will also need plenty of time off the leash to run and play in an enclosed area, which is always a great time to play fetch.
2. Take your English Cocker Spaniel with you when you leave home
This breed requires a lot of attention, stimulation, and, as we mentioned above, exercise. They love to be with their humans and will happily accompany you on even the most boring of outings. Before you leave home, remember to bring plenty of water along with you for the adventure and even stop for small bursts of exercise here and there to keep them from feeling stiff. Leaving them alone for more than 3 hours at a time will make your English Cocker Spaniel anxious and frustrated, though. They will show this is through frequent barking or chewing furniture, shoes, and other non-toy objects.
3. Train your English Cocker Spaniel early
This playful, friendly, and affectionate breed of dogs can become utterly destructive if not trained well and early. The good news is that your English Cocker Spaniel will be eager to please and is therefore highly trainable. The key to training is being consistent in your commands and rules at all times. If you do, they will respect you as their leader and be one of the most polite dogs around. On the whole, training is very stimulating for your Spaniel, and they'll love the extra time to bond with you.
4. Brush your English Cocker Spaniel's teeth daily
More than most breeds, English Cocker Spaniels are prone to dental disease. Brushing their teeth each day with a dog-specific toothbrush and toothpaste will help prevent the build-up of tartar. Be sure never to use human dental products as they are toxic for dogs. Getting your Spaniel used to have their teeth brushed when they are a puppy will help prevent dental disease down the road. Poor oral hygiene can lead to problems with your dog's heart, kidney, liver, joints, and it is not worth the risk. Supplement your daily brushing with two professional cleanings by your veterinarian each year.
5. Keep your English Cocker Spaniel cool and hydrated
English Cocker Spaniels are very heat sensitive, even on days that may feel pleasant to humans. The first and foremost tip for protecting your Spaniel against heatstroke and dehydration is to keep a clean bowl of fresh water available at all times. Dogs release excess heat from their bodies via their mouths, which is why they don't sweat the same way people do. You can mix a bit of water in with their food too. Be sure not to drown it, though, or your little pal will be unhappy with you. Feeding your dog hydrating food such as canned, raw, or homemade mixtures of meats, vegetables, and fruits will also ensure extra moisture intake.

The second tip is to take your Spaniel out for their runs or walks in the early mornings and evenings before peak temperatures set in. Aside from avoiding potential burns to their paw pads, this will allow them to spend the hotter hours of the day relaxing in a cool indoor spot. Splitting your dog's exercise into a couple of sessions will result in a more balanced metabolism and better behavior.
Conclusion
Ultimately, selecting the best dog insurance for your English Cocker Spaniel puppy or mature canine is much simpler than it may have seemed initially. We suggest getting dog insurance when your little pal is 8-weeks or older. The earlier you do so in your dog's life, the better the rates and the fewer exclusions you will have on pre-existing conditions. Of course, purchasing dog insurance at any point in your dog's life is always better than never and will be helpful in emergencies and for preventative care.
Ready to get started? After countless hours of research, we've found that Lemonade pet insurance consistently performs the best with the lowest monthly premiums.
SwiftScore Ranking Methodology for English Cocker Spaniels
We ranked the best pet insurance policies for English Cocker Spaniels based on a variety of important factors including the following:
Average monthly price for a 2-year-old English Cocker Spaniel with a $500 deductible located in the 90210 zip code (Please note: prices will vary greatly based on your location)
Coverage and benefits
Key policy details including accidents and illnesses, surgeries, annual check-ups, cancer treatment, lab tests, and more
AM Best rating of the underwriter
Reimbursement percentage
Annual benefit amount
Technology and user experience

Ease of sign up

Policy language clarity
User reviews
See dog insurance prices in your state
Alabama | Alaska | Arizona | Arkansas | California | Colorado | Connecticut | Delaware | Florida | Georgia | Hawaii | Idaho | Illinois | Indiana | Iowa | Kansas | Kentucky | Louisiana | Maine | Maryland | Massachusetts | Michigan | Minnesota | Mississippi | Missouri | Montana | Nebraska | Nevada | New Hampshire | New Jersey | New Mexico | New York | North Carolina | North Dakota | Ohio | Oklahoma | Oregon | Pennsylvania | Rhode Island | South Carolina | South Dakota | Tennessee | Texas | Utah | Vermont | Virginia | Washington | West Virginia | Wisconsin | Wyoming