6 Best
English Bulldog

Pet Insurance Plans Compared in 2023

Updated on by Matthew H. Nash – Licensed Insurance Agent

While the English Bulldog is a unique breed, with their loveable facial features and distinguishable stature, English Bulldogs are similar to all other dog breeds. They can be susceptible to developing chronic medical conditions and contracting illnesses. While many of these conditions are treatable, the treatment can be expensive. However, dog insurance makes veterinary treatment more affordable for dogs and their owners everywhere. As a licensed insurance agent and lifelong dog owner I am here to make sense of the dog insurance landscape, read on to learn more. Read more about our unbiased ranking methodology and advertiser disclosure.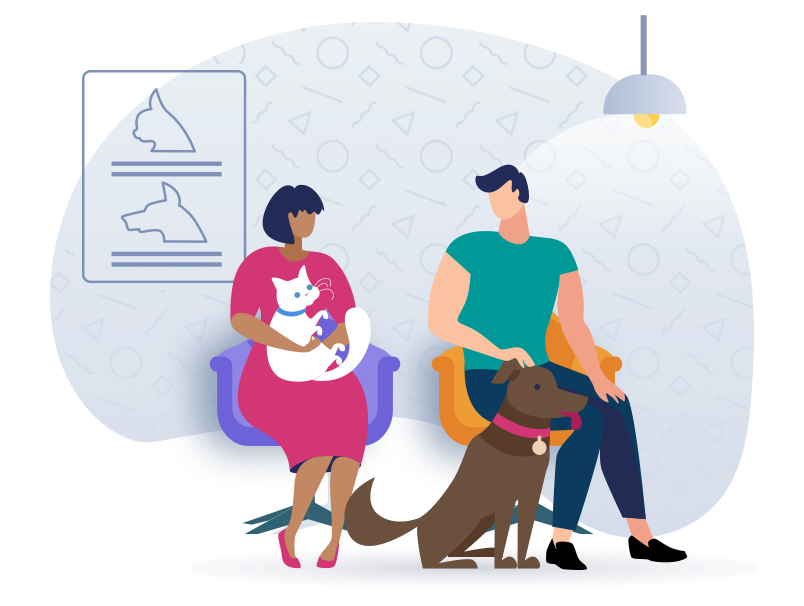 Top English Bulldog Pet Insurance Scored, Ranked & With Cost
Use our below table to quickly compare the best English Bulldog pet insurance providers. The average monthly specific prices shown are based on a healthy 2-year-old English Bulldog with a $500 deductible and 90% reimbursement amount who is located in California with a 90210 zip code. Costs may vary based on age, location, and the coverage amount. Prices are accurate as of January 2023 and are subject to change. For the most up-to-date information, please visit the provider website.
---
English Bulldog Pet Insurance Frequently Asked Questions
What is dog insurance and why is it useful for English Bulldogs?
Dog insurance is medical insurance coverage for canine breeds. The purpose of dog insurance plans is to support dog owners with the financial costs of veterinary care. While dog insurance may not cover the entire cost of care, it often saves dog owners thousands of dollars by covering a significant portion of veterinary bills. To benefit from dog insurance coverage, all you need to do is select a plan, make a monthly payment to keep the policy active, and then submit for reimbursement from your insurance provider when applicable.

Dog insurance is helpful to have if you own an English Bulldog because it is common for this breed to develop various genetic conditions that may require veterinary treatment, which can be quite expensive. Having dog insurance covers ensures that your pup will receive any necessary treatment without breaking your bank account.
How old does my English Bulldog need to be insured?
Dog insurance providers typically require that puppies be at least 8 weeks old in order to begin insurance coverage. A general rule of thumb is that you should be able to enroll your English Bulldog in dog insurance when you bring them home from the breeder.
What are common insurance claims for English Bulldogs?
As mentioned previously, English Bulldogs are prone to developing an array of chronic health conditions. Some of the most common illnesses that English Bulldogs experience include hip dysplasia, brachycephalic syndrome (a condition that causes labored breathing), and "dry eye." These conditions may require ongoing medical treatment and monitoring by a veterinarian.
What services are covered by dog insurance? What services are excluded from coverage?
The services that are covered by dog insurance vary by plan. However, dog insurance generally covers care associated with unexpected illnesses and injuries. These include any condition that your English Bulldog develops throughout their life, including viral infections and broken bones.

Some dog insurance plans also offer medications, hospitalizations, and preventative care.

Excluded services also vary by plan. However, most dog insurance plans will not cover the cost of care for pre-existing conditions, which is why we recommend enrolling your pup in insurance as soon as possible.
How does reimbursement work?
Most dog insurance plans use a reimbursement model, which means that instead of the insurance provider paying for veterinary services upfront, the responsibility initially lies with the dog owner. Once your dog's vet sends you a bill, you typically need to pay the bill directly to your vet. Then, you can submit a reimbursement request to your insurance provider. Your insurance provider will then determine how much you will be reimbursed depending on your reimbursement rate and your deductible.
Should I enroll in a high deductible or low deductible plan?
There are numerous dog insurance plans to choose from, including high deductible plans, low deductible plans, and plans with no deductible at all. When selecting a plan for your pup, there is no "right" plan or "wrong" plan; it all depends on what is best for you and your finances. For example, enrolling in a high deductible plan usually means that you need to pay a lower monthly premium, which can be ideal for some pet owners.
5 Useful Strategies for Keeping Your English Bulldog Safe & Healthy
In addition to enrolling your pup in dog insurance, there are numerous other ways to ensure that your English Bulldog lives a long and healthy life.
1. Regular Exercise
All dogs need exercise, and English Bulldogs are no exception. Regular exercise helps keep muscles and joints strong and maintain a healthy weight. For English Bulldogs, shorter walks and playtime with toys may help to prevent overexertion while still getting your pup active.
2. Prevent Overheating
English Bulldogs can become overheated quickly, especially on hot and humid days. To prevent overheating and dehydration, it is important to monitor your pup closely and always have access to drinking water.
3. Nutritious Diet
A well-balanced diet is important, which includes food that has a healthy balance of protein and grains, the quantity of food is also key to keeping your English Bulldog healthy. English Bulldogs are prone to overeating, which can lead to weight gain. One tip is to follow strict portion guidelines and avoid giving your dog excessive amounts of treats or "people food."
4. Love and Affection
English Bulldogs have a tough-looking exterior but are also quite affectionate and loving towards their humans. Regular cuddles and quality time with your English Bulldog are important for keeping your pup happy.
5. Regular Grooming
Even though English Bulldogs have fine, short hair, it is still important to regularly clean and grooms the coat to prevent skin infections and other problems. Since this breed also tends to have folds of skin, it is important to clean under each fold and watch for skin irritation.
Conclusion
Enrolling your English Bulldog in dog insurance is a key way to ensure your pup's health. While these insurance policies and the enrollment process may seem confusing, all you need to do is select a best plan for you and your dog, pay the monthly premium, and then your furry friend is covered. In addition to developing chronic health issues, your English Bulldog can become sick or experience an injury at any time. Having coverage ensures that your dog can receive the necessary care without the financial burden.
A company that I suggest looking into is Lemonade pet insurance, they consistently offer the best combination of price and coverage for English Bulldogs.
SwiftScore Ranking Methodology for English Bulldogs
We ranked the best pet insurance policies for English Bulldogs based on a variety of important factors including the following:
Average monthly price for a 2-year-old English Bulldog with a $500 deductible located in the 90210 zip code (Please note: prices will vary greatly based on your location)
Coverage and benefits
Key policy details including accidents and illnesses, surgeries, annual check-ups, cancer treatment, lab tests, and more
AM Best rating of the underwriter
Reimbursement percentage
Annual benefit amount
Technology and user experience

Ease of sign up

Policy language clarity
User reviews
See dog insurance prices in your state
Alabama | Alaska | Arizona | Arkansas | California | Colorado | Connecticut | Delaware | Florida | Georgia | Hawaii | Idaho | Illinois | Indiana | Iowa | Kansas | Kentucky | Louisiana | Maine | Maryland | Massachusetts | Michigan | Minnesota | Mississippi | Missouri | Montana | Nebraska | Nevada | New Hampshire | New Jersey | New Mexico | New York | North Carolina | North Dakota | Ohio | Oklahoma | Oregon | Pennsylvania | Rhode Island | South Carolina | South Dakota | Tennessee | Texas | Utah | Vermont | Virginia | Washington | West Virginia | Wisconsin | Wyoming