7 Best
Egyptian Mau Cat Insurance

Plans Compared in 2023

Updated on by Matthew H. Nash – Licensed Insurance Agent

The Egyptian Mau is thought to be one of the oldest domesticated breeds in the world, dating back around 3,000 years. As the only natural domesticated breed of spotted cat, the Egyptian Mau may be related to a spotted subspecies of the African Wild Cat. Archaeologists have even found evidence in Egyptian tombs and drawings of spotted cats that look much like the Egyptian Maus of today. Egyptian Mau cats are one of the most athletic and agile of all breeds. In fact, their long hind legs can propel them six feet in the air from a standing position. Proper veterinary care can help you keep your Egyptian Mau happy and healthy, but medications and other veterinary care can sometimes be expensive.

If you want to make sure you'll be able to afford to get your Egyptian Mau the care it needs should any unexpected injuries or illnesses occur, enrolling in some good cat insurance is a great idea. In this article, I've provided some information to help you as you research your options from the lens of an licensed insurance agent and cat owner. Hopefully, you'll find some helpful tips about the cat insurance you need for your Egyptian Mau. Read more about our unbiased ranking methodology and advertiser disclosure.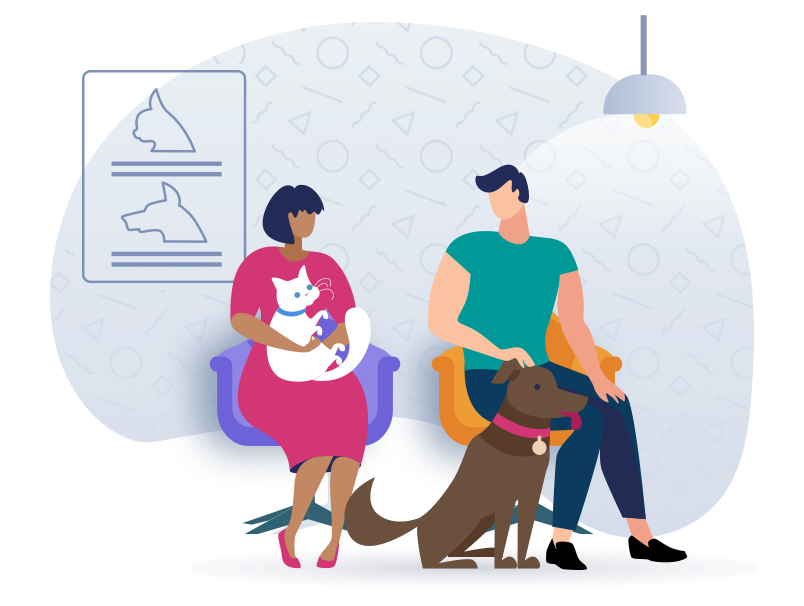 Top Egyptian Mau Cat Insurance Scored, Ranked & With Cost
Use our below table to quickly compare the best Egyptian Mau Cat insurance providers. The average monthly specific prices shown are based on a healthy 2-year-old Egyptian Mau Cat with a $500 deductible and 90% reimbursement amount who is located in California with a 90210 zip code. Costs may vary based on age, location, and the coverage amount. Prices are accurate as of January 2023 and are subject to change. For the most up-to-date information, please visit the provider website.
---
Egyptian Mau Cat Insurance FAQs
What specifically is cat insurance and do I really need it for my Egyptian Mau cat?
As the name implies, cat insurance is health insurance for cats. Although Egyptian Mau cats are generally very healthy, pet insurance is a good idea for all pets, regardless of health. All cats can face health issues like common respiratory viruses, eye infections, or feline urinary tract disease. In addition, the high activity level of Egyptian Mau cats as well as their tendency to jump and climb to high points, leaves them open to the possibility of injuries like broken bones or patellar luxation. Diagnosis of patellar luxation or other injuries often requires x-rays, and addressing these issues can sometimes require prescription medication, physical therapy, or even surgery, which can become expensive. Cat insurance can help carry some of the financial burden for whatever veterinary care your Egyptian Mau cat might require. Research your options before deciding what coverage you think you might need. After you've picked a plan, enrollment is easy, and paying your monthly premium is all it takes to keep your coverage active should the need arise.
At what age should I enroll my Egyptian Mau cat in cat insurance?
Most insurance providers offer coverage for cats starting at around eight weeks old, since that's the age most kittens are fully weaned and adopted out. It's a good idea to check with whatever insurance provider you choose, though, for specific age or other requirements before signing up. Generally speaking, the sooner you can have coverage in place for your Egyptian Mau cat, the better.
What veterinary care is covered? What veterinary care is excluded?
Each insurance plan offers different coverage, so there is no simple answer to this question. In general, most good basic coverage options should include diagnostic procedures like x-rays, prescription medication, and other veterinary care for unexpected illnesses or injuries. Veterinary care for pre-existing conditions is usually excluded from most insurance plans.
I'm not sure my veterinarian accepts cat insurance. How can I check?
Luckily, reaping the benefits of cat insurance is easy and does not depend on your particular veterinarian since cat insurance works on a reimbursement model. A reimbursement model means that you are responsible for the costs of veterinary care up front, but then your insurance provider reimburses you for some of the care costs, based on the coverage and rates in the plan you choose. All you have to do is take your Egyptian Mau cat to the veterinarian as needed. Pay the veterinarian's office. Send in a reimbursement request to your insurance provider. That's it. Your insurance provider will review the request, compare it to your coverage, and then send you a check.
What type of deductible is right for me?
There is not really a "right" or "wrong" choice when it comes to choosing a deductible option for your cat insurance plan. As with other types of insurance, most cat insurance providers offer high, low, or no deductible options. Taking into account the age and health of your cat, as well as the state of your finances, will give you the best idea about which type of plan to choose. Higher deductibles are usually offset by lower monthly premiums, which might appeal to you, especially while your Egyptian Mau cat is young and healthy. Of course, should either your cat's health or your financial circumstances change in the future, you can always change your plan.
5 Useful Strategies for Keeping Your Egyptian Mau Cat Safe & Healthy
Most Egyptian Mau cats live for anywhere between 9 and 13 years, but some have been known to live as long as 18-20 years. The following strategies and tips can help you enjoy those years with your Egyptian Mau to the fullest.
1. Grooming
Although shedding is not a problem with Egyptian Mau cats thanks to the dense, resilient texture of their medium-length coats, weekly brushing will keep their coats shiny and healthy. As a breed, Egyptian Maus usually love to be brushed, so you may want to groom them more often than is strictly necessary, using this time and activity to bond.
2. Listen Up
One of the more unique features of Egyptian Mau cats is their tendency to vocalize. They will often communicate their pleasure or enthusiasm with an array of sounds, ranging from meows to chirps to whistles to chortles. If you hear your Egyptian Mau cat making any of these sounds, you should pay attention to what they're trying to show you since they often want to share something with their beloved owner like seeing a bird outside or an interesting bug on the kitchen floor.
3. Love And Affection
Although Egyptian Mau cats can come across as aloof at first, given enough time, they become extremely attached to their owners, often choosing one person as their favorite. They will likely be shy around strangers but very playful with their family members, especially children. Once they have bonded, they are known to be a loyal breed who will greet you at the door, bring you toys, and thrive on attention and affection.
4. Get In On The Action
Your greatest challenge in owning an Egyptian Mau cat will likely be providing it with enough opportunities to burn off its considerable amounts of pent-up energy. It is important to play with them daily to keep them out of mischief. One great interactive activity that Egyptian Mau cats love is playing fetch, likely as a remnant from their ancestors who went on duck hunts to retrieve for Egyptian hunters as evidenced in tomb paintings from 1400 BCE. In addition to fetch, you could consider training your Egyptian Mau cat to walk on a harness and leash, and maybe invest in a sturdy cat wheel.
5. Way Up High
As mentioned previously, the long hind legs of the Egyptian Mau cat, combined with an additional flap of skin that runs from the flank to the back of the knee, make this breed incredible jumpers. Providing your pet with one or two tall cat towers for climbing and jumping, as well as high cat perches or shelves, will help satisfy this need in your Egyptian Mau and might also keep them off the top of your refrigerator or tall bookshelves.
Conclusion
Your beloved Egyptian Mau cat is important to you and your family. You want to be sure you can provide the best possible veterinary care for your pet, no matter the state of your finances. Finding and enrolling in a good cat insurance plan is a great first step to ease your mind about covering the costs of any potential health issues in the future. As you research your options, you should be able to find a great plan for you and your Egyptian Mau cat. Once you've enrolled, you must pay your monthly premium to know that your coverage is active and ready when you need it.
After extensive research, we conclude that Lemonade pet insurance offers the best cat insurance policy at the lowest monthly for Egyptian Mau cats.
SwiftScore Ranking Methodology for Egyptian Mau Cats
We ranked the best pet insurance policies for Egyptian Mau Cats based on a variety of important factors including the following:
Average monthly price for a 2-year-old Egyptian Mau Cat with a $500 deductible located in the 90210 zip code
Coverage and benefits
Key policy details including accidents and illnesses, surgeries, annual check-ups, cancer treatment, lab tests, and more
AM Best rating of the underwriter
Reimbursement percentage
Annual benefit amount
Technology and user experience

Ease of sign up

Policy language clarity
User reviews
Other state dog insurance resources
Alabama | Alaska | Arizona | Arkansas | California | Colorado | Connecticut | Delaware | Florida | Georgia | Hawaii | Idaho | Illinois | Indiana | Iowa | Kansas | Kentucky | Louisiana | Maine | Maryland |
Massachusetts | Michigan | Minnesota | Mississippi | Missouri | Montana | Nebraska | Nevada | New Hampshire | New Jersey | New Mexico | New York | North Carolina | North Dakota | Ohio | Oklahoma | Oregon | Pennsylvania | Rhode Island | South Carolina | South Dakota | Tennessee | Texas | Utah | Vermont | Virginia | Washington | West Virginia | Wisconsin | Wyoming