7 Best
Devon Rex Cat Insurance

Plans Compared in 2023

Updated on by Matthew H. Nash – Licensed Insurance Agent


Some have compared Devon Rex cats to little elves, with their pixie-like appearance, oversized pointy ears, prominent cheekbones, and short muzzles. They are whimsical, have a smaller frame than some breeds, and have a hallmark wavy coat inherited through a genetic mutation. The Devon Rex cat emerged from England in 1960 through a spontaneous mutation. Devons are playful, energetic, and full of spunk. Devons are normally healthy but have the propensity to develop certain genetic health conditions that may become costly to manage and treat. Pet insurance is one way to help reduce out-of-pocket expenses while ensuring they receive the required medical care. As a licensed insurance agent and lifelong pet owner, I understand how difficult this process can be. I am here to help you understand and navigate the pet insurance landscape! Read more about our unbiased ranking methodology and advertiser disclosure.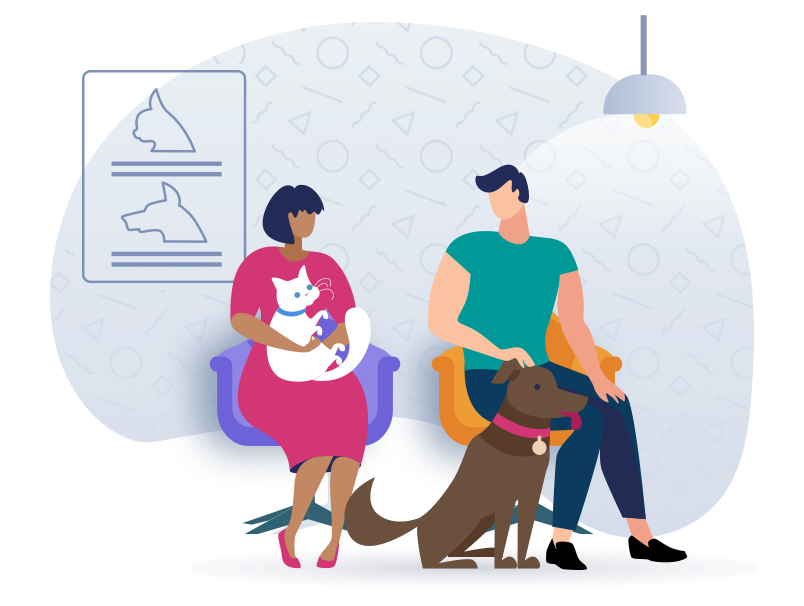 Top Devon Rex Cat Insurance Scored, Ranked & With Cost
Use our below table to quickly compare the best Devon Rex Cat insurance providers. The average monthly prices shown are based on a healthy 2-year-old Devon Rex Cat with a $500 deductible and 90% reimbursement amount located in California with a 90210 zip code. Costs may vary based on age, location, and the coverage amount. Prices are accurate as of January 2023 and are subject to change. For the most up-to-date information, please visit the provider website.
---
Devon Rex Cat Insurance FAQs
What is pet insurance, and is it worth the investment for my Devon Rex cat?
Accidents and illnesses are a part of life, even for your pet. It may be overwhelming to consider your new pet becoming sick or injured, but it is important to plan ahead to avoid costly mistakes later. A pet insurance plan could save you hundreds or even thousands of dollars on bills you hadn't planned for. With the various plans on the market, you are sure to find something from basic coverage to a comprehensive plan that may even include holistic or alternative care. The average cat owner spends upwards of $200 per year on routine wellness. This does not include the cost to treat illness, injury, or chronic and acute conditions.
What is the proper age to insure my Devon Rex cat?
Pre-existing conditions are not typically eligible for coverage, so it is imperative to enroll your cat as soon as possible to avoid claim denials. Most insurance companies provide coverage by eight weeks for new kittens. More mature cats may have a waiting period before coverage eligibility. The earlier, the better, is a good rule of thumb when considering pet insurance.
What are a few common insurance claims for the Devon Rex cat?
Devons may be susceptible to hypertrophic cardiomyopathy, a common type of feline cardiomyopathy. This disease can worsen with time and causes the heart walls to thicken. Diagnostics and treatment can be expensive, as it often requires cardiac ultrasounds and supportive medications. The prognosis is variable, making disease management important. Patellar Luxation, an orthopedic condition that causes your cat's kneecap to pop out of place, may affect Devons. It is an inherited condition and can cause limping, unsteady gait, and complacency. Often it corrects itself, while some severe cases may need surgical intervention. Uticaria pigmentosa is a skin condition resulting from the accumulation of mast cells in the skin. This condition may cause a crusty rash, which will need to be treated with topical steroids, supplements, and/or antihistamines. This condition is poorly documented, however, seen mostly in the Sphynx and Devon breed cats. Discuss treatment options with your veterinarian, and monitor this condition, as it may be challenging to exclude systematic progression.
What services are typically covered by insurance? What services are excluded from coverage?
Basic pet insurance usually covers unforeseen accidents, illnesses or injuries. This may include infection, broken bones, acute illnesses, and chronic conditions not deemed pre-existing. There are add-on options with many insurance providers, so it is easy to create a customized plan, ensuring your plan only includes what you feel is necessary for your pet. There are plans that include routine wellness, behavior therapy, chiropractors and even holistic treatment. These are not typical and usually involve and upcharge on your basic plan. Each insurance company varies, so it is important to do your research! Pre-existing conditions are not eligible for coverage.
Does pet insurance cover dental work?
Basic plans do not typically cover dental wellness, however, some insurance companies do offer this as an add-on.
Can I use a veterinarian of choice, or are there insurance-approved options?
Licensed veterinary clinics, including specialty and emergency services clinics are covered with most basic pet insurance plans. Because you will pay upfront for services provided, there are no concerns with in-network and out-of-network providers.
Are there discounts for insuring multiple pets?
Most plans will offer an incentive to insure multiple pets within your household. Verify with your pet insurance company to see if you are eligible for a multi-pet discount.
Who pays for services at the time of veterinary care?
A reimbursement method for payment is most common. You will pay for services upfront and receive a reimbursement usually within the same week, minus your deductible, and dependent upon your reimbursement rate.
How should we choose from a high or low-deductible plan?
While there is no right or wrong decision regarding your reimbursement rate or deductible amount, you need to determine what works best for you at the time of enrollment. You may be eligible for changes annually upon plan renewal. A high-deductible plan is good for pet owners that have a lump sum they can pay if their cat becomes sick or injured. With that higher deductible amount, they will pay a slightly lower monthly premium. The opposite is true with a low-deductible plan. If someone is concerned with draining their account to pay a high-deductible plan, they are better off with a lower deductible and a slightly higher monthly premium. The end goal is a healthy pet and a healthy wallet for you!
5 Tips for Keeping Your Devon Rex Cat Safe and Healthy
While we rely on pet insurance to help provide necessary medical care, there are things you can do every day to ensure your Devon Rex lives a long and healthy life!
1. Exercise Through Play
Devon Rex cats are extremely playful and energetic. They enjoy enrichment through play with their owners. You will find that your Devon enjoys following you from room to room. You can make a game of this hide-and-seek, to help combat boredom. Mental stimulation is a great way to keep your Devon active and happy. There are many toys on the market, along with scratching posts, to help encourage and support their natural instincts.
2. Proper Nutrition
Devon Rexes are foodies! They would love to eat right from your plate. It is important to discuss high-quality food options with your veterinarian, along with proper portions, to help maintain a healthy weight, and support overall health. Proper nutrition is also an important preventative measure in reducing the risk of hip dysplasia.
3. Dental Care
Periodontal disease is commonly found in cats. Practice daily toothbrushing, using products specific to cats. The earlier you begin this routine, the easier it will be to get them acclimated.
4. Grooming
Devon Rexes have a pretty sparse coat, only needing occasional grooming. A damp cloth will help remove excess hair while avoiding overbrushing. Nail care is important as well. To avoid snagging furniture and carpeting, which can lead to tearing the nail out, it's important to keep your Devon's nails trimmed. A scratching post will help dull the sharp tips as well.
5. Companionship
Devons are highly social cats and do not enjoy being left alone. Working outside the home is a reality for most of us. If you know you're going to be gone for many hours every day, it may be worth researching a companion pet for your Devon. A companion pet could be another cat or dog or even someone that can come into your home every day to check on your furry friend.
Conclusion
Devon Rex cats are wonderful and affectionate companions. They are loving, gentle and entertain their humans through quirky antics and a goofy demeanor. Inherited conditions are inevitable, but pet insurance can help alleviate some of the financial stress associated with such conditions. There are many companies on the market, but one that I suggest researching is Lemonade pet insurance. They provide competitive pricing and coverage, along with quick claim turnaround times. With the easily navigable mobile app, everything is easily accessible, making pet insurance affordable and convenient. Pet ownership is a wonderful adventure, but it is also a costly endeavor. Your pet deserves the very best. With a comprehensive pet insurance plan, it's easy.
SwiftScore Ranking Methodology for Devon Rex Cats
We ranked the best pet insurance policies for Devon Rex Cats based on a variety of important factors including the following:
Average monthly price for a 2-year-old Devon Rex Cat with a $500 deductible located in the 90210 zip code
Coverage and benefits
Key policy details including accidents and illnesses, surgeries, annual check-ups, cancer treatment, lab tests, and more
AM Best rating of the underwriter
Reimbursement percentage
Annual benefit amount
Technology and user experience

Ease of sign up

Policy language clarity
User reviews
Other state dog insurance resources
Alabama | Alaska | Arizona | Arkansas | California | Colorado | Connecticut | Delaware | Florida | Georgia | Hawaii | Idaho | Illinois | Indiana | Iowa | Kansas | Kentucky | Louisiana | Maine | Maryland |
Massachusetts | Michigan | Minnesota | Mississippi | Missouri | Montana | Nebraska | Nevada | New Hampshire | New Jersey | New Mexico | New York | North Carolina | North Dakota | Ohio | Oklahoma | Oregon | Pennsylvania | Rhode Island | South Carolina | South Dakota | Tennessee | Texas | Utah | Vermont | Virginia | Washington | West Virginia | Wisconsin | Wyoming