6 Best
Dachsund

Pet Insurance Plans Compared in 2023

Updated on by Matthew H. Nash – Licensed Insurance Agent

With its short legs and long body, the dachshund has completely won over pet owners with their upbeat personality (and puppy dog eyes). If you own one of these sausage dogs, you know how playful and curious they are, not to mention stubborn! As a lifelong dog owner, I use a well-balanced approach to care for them, and that includes pet insurance. Read more about our unbiased ranking methodology and advertiser disclosure.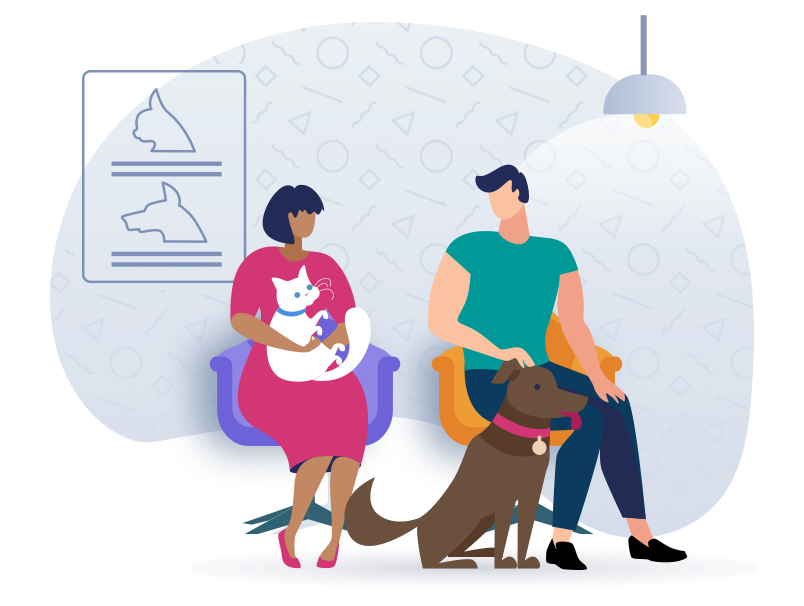 Top Dachshund Pet Insurance Scored, Ranked & With Cost
Use our below table to quickly compare the best Dachshund pet insurance providers. The average monthly specific prices shown are based on a healthy 2-year-old Dachshund with a $500 deductible and 90% reimbursement amount who is located in California with a 90210 zip code. Costs may vary based on age, location, and the coverage amount. Prices are accurate as of January 2023 and are subject to change. For the most up-to-date information, please visit the provider website.
---
Dachshund Dog Insurance FAQs
What is dog insurance?
Dog insurance typically comes in three different plans – policies that cover accidents only, ones that cover illness and accidents, and wellness/preventative plans. Accident plans might cover things like bite wounds, toxic ingestion, broken bones, x-rays, surgery, or hospitalization. Illness coverage could be bloodwork, cancer treatment, ultrasounds, digestive issues or prescription medication. If the insurance provider offers a wellness plan, it is often as an add-on to one of these other types. Wellness is for routine items such as vaccines, dental cleanings, heartworm tests, or an annual exam.
How does pet insurance work?
Dog insurance is similar to human health insurance in that it can help with costs associated with medical care. Unlike the human variety, most dog insurance plans do not require the policyholder to use an in-network veterinarian. The main reason for this is because dog insurance works off a reimbursement model – you pay for the vet visit up front and then submit a claim for reimbursement. Insurance companies may have you mail a copy of the invoice, or scan and send through an online portal or app.

The cost of pet insurance depends on a variety of factors, including what type of animal, i.e., dog, cat, bird; age, gender of pet, breed, and location where you live. Most providers offer several tiers of plans, depending on how much you want to pay monthly (premium), what you agree to pay up front (deductible), how much you want refunded (reimbursement rate), and the highest amount they will pay out (annual reimbursement limit). Deductibles can range from $100-$1,000; the lower the deductible you choose, the more you can expect to pay monthly. You are responsible for all out-of-pocket costs until you reach the deductible amount, and then you can begin submitting claims for reimbursement. Costs are reimbursed at a rate you also select, typically 75-90%. Again, the more you want reimbursed, the higher the premium. The insurance company will continue to reimburse vet visit fees until you reach the maximum amount they will reimburse annually.
Will everything be covered with an insurance plan?
No, unfortunately, there will be instances where your dog insurance will not cover a particular claim. Pre-existing conditions or symptoms will not be covered with the new insurance as they occurred before you purchased the policy or during the waiting period. Waiting periods can be 2-14 days after you buy the plan but before the actual insurance kicks in. Those dates vary so check with your provider and shop around. Cosmetic procedures such as tail docking and ear cropping are usually not covered, nor are breeding/pregnancy costs or spay/neuter services. Unless you purchase a maintenance plan that covers routine care, things like dental cleanings or prescription food will not fall under an insurance policy.
Can having a pet affect my homeowner's insurance?
If you own a dog, you will want to look at personal liability coverage in your homeowners' insurance policy to protect against dog bites, regardless of the breed you have. There are dog breeds that have ended up on a restricted list that providers will not cover but in terms of breed restrictions solely, dachshunds are not one of them. However, if your doxie has ever bitten someone, you are required to disclose that information to your insurance company, who can refuse liability protection based on bite history.
What are some common insurance claims for dachshunds?
Some breeds are predisposed to certain genetic incidents such as bad hips or dry skin, and a few ailments are more serious like heart disease or cataracts. Here are a couple of insurance claims that are common to dachshunds:

Acanthosis nigricans – this skin disorder causes an increase in dark pigment melanin, often starting in the underarm region. The darkened skin then becomes thick, hairless and leathery. Sometimes the area becomes greasy, which makes it prone to infection. A veterinarian may recommend regular bathing with a special shampoo or other remedies that may ease the itchiness for your dachshund.

Intervertebral disk disease – this disease occurs when the discs separating the vertebrae of the backbone begin to protrude into the vertebral canal and press on the spinal cord. The result can be painful, or worse, cause paralysis or incontinence. An examination will determine how severe the disease and if surgery is required immediately.
5 Strategies for Keeping Your Dachshund Safe and Healthy
1. Avoid Stairs
Believe it or not, stairs should be avoided as much as possible for dachshunds. The repetitive motion places a lot of stress on their intervertebral discs and a strain on their back. While it is impossible to monitor their every move, when they are left home alone, try to block off stairs or install a ramp. Along the same lines, vets do not recommend doxies jump on and off furniture for much the same reason. Training them in their early years to stay off couches and beds will go a long way to this goal. Lifting them on and off furniture or ramps to a bed will also help. If you decide to lift/carry them, always make sure you are holding them under the chest and supporting their hindquarters; they should never be picked up in the front only due to the potential for spinal injury.
2. Allow Running
Dachshunds were bred to hunt small rodents, rabbits, badgers and the like. They are scent hounds and have what is considered a high prey drive. This tells you several things: never allow them to walk/run/hike without a leash and watch them around small animals, particularly those outside the home. This also means they are very focused, driven little dogs who may lose sight of everything while tracking, to the point of not coming when called or running across a street.
3. Add Title
Any dog can become overweight from too much food and too little exercise but obesity in a dachshund can have serious health implications. Talk to your vet about how much food your dog should have based on their age and size. Look for high quality dog food that has some protein and not a lot of grains and fillers. Treats are great for training but handing out too many of them will go directly to their waistline. Carrying around extra weight on those short legs also puts stress on their joints and sets them up for back problems.
4. Brush
Depending on the coat of your doxie, it is important to keep up on bathing and brushing if you have the wire-haired or long-haired variety to prevent tangled, matted fur. Because dachshunds were hunters, their nails grow into long, sharp claws for digging, so you will want to trim them regularly. Due to their low height, those floppy ears drag on the ground and become dirty. They are prone to infections so you will want to clean out their ears on a weekly basis.
5. Brush Teeth
The small jaw of a dachshund means their teeth are pretty close together, which can lead to dental problems. Introduce a toothbrush and (doggie) toothpaste to your pup early on so they get used to the process. Of course, if you find it is too difficult to get your doxie to sit still for this, pet stores do sell healthy chewable treats that help clean your dog's teeth. Regular dental exams and cleanings will also help your vet monitor for any potential issues.
Conclusion
The energetic, loveable dachshund makes a wonderful companion. Because of their unique body structure, there are health and medical concerns to keep in mind. With that in mind, buying dog insurance is key to increasing the longevity of your doxie. Whether you purchase a plan when they're still a pup or in their senior years, having a policy will give you peace of mind.
Ready to get started? After countless hours of research, we've found that Lemonade pet insurance consistently performs the best with the lowest monthly premiums.
SwiftScore Ranking Methodology for Dachshunds
We ranked the best pet insurance policies for Dachshunds based on a variety of important factors including the following:
Average monthly price for a 2-year-old Dachshund with a $500 deductible located in the 90210 zip code (Please note: prices will vary greatly based on your location)
Coverage and benefits
Key policy details including accidents and illnesses, surgeries, annual check-ups, cancer treatment, lab tests, and more
AM Best rating of the underwriter
Reimbursement percentage
Annual benefit amount
Technology and user experience

Ease of sign up

Policy language clarity
User reviews
See dog insurance prices in your state
Alabama | Alaska | Arizona | Arkansas | California | Colorado | Connecticut | Delaware | Florida | Georgia | Hawaii | Idaho | Illinois | Indiana | Iowa | Kansas | Kentucky | Louisiana | Maine | Maryland | Massachusetts | Michigan | Minnesota | Mississippi | Missouri | Montana | Nebraska | Nevada | New Hampshire | New Jersey | New Mexico | New York | North Carolina | North Dakota | Ohio | Oklahoma | Oregon | Pennsylvania | Rhode Island | South Carolina | South Dakota | Tennessee | Texas | Utah | Vermont | Virginia | Washington | West Virginia | Wisconsin | Wyoming