6 Best
Cornish Rex Cat Insurance

Plans Compared in 2023

Updated on by Matthew H. Nash – Licensed Insurance Agent

You've decided to bring a Cornish Rex into your home, congratulations. This unique domestic breed is sometimes called the Greyhound of cats because of its sleek appearance, similar to the Greyhound. The Cornish Rex also likes to gallop and jump in a way that is reminiscent of its canine counterpart. The Cornish Rex is a genetic mutation that also happens to be a relatively new breed originating in the mid-20th century on a farm in Cornwall, UK. As a licensed insurance agent, and happy cat person, I am here to point you in the right direction for all of the cat insurance options available to you. We may receive compensation when you click on the affiliate links below.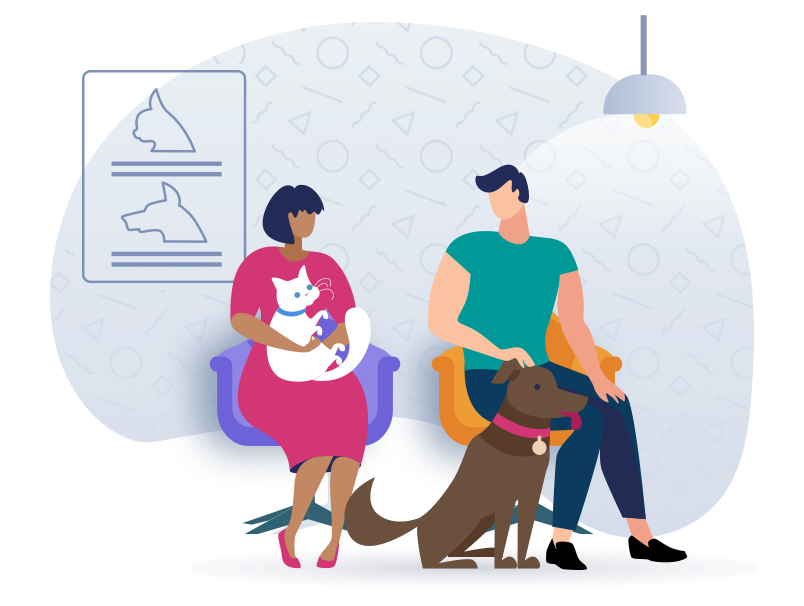 Top Cornish Rex Cat Insurance Scored, Ranked & With Cost
Use our below table to quickly compare the best Cornish Rex Cat insurance providers. The average monthly specific prices shown are based on a healthy 2-year-old Cornish Rex Cat with a $500 deductible and 90% reimbursement amount who is located in California with a 90210 zip code. Costs may vary based on age, location, and the coverage amount. Prices are accurate as of May 2023 and are subject to change. For the most up-to-date information, please visit the provider website.
---
Cornish Rex Cat Insurance FAQs
What is cat insurance and why is it useful for Cornish Rexes?
Cat insurance is similar to medical insurance for us. You have the option to purchase pet insurance to help protect your pet's overall health. In cases where you've made a large payment and purchased your cat from a reputable breeder (a Cornish Rex can run anywhere from $800 – $1,200, depending on the lineage quality) pet insurance is also a way to help protect your investment. Cat insurance will help with medical expenses for your feline and, more importantly, support cat owners with the financial costs of the veterinary care required to keep your cat happy and healthy. Cat insurance may not cover the entire vet bill, but it will save cat owners thousands of dollars by covering a significant portion of veterinary bills. Thankfully purchasing and utilizing cat insurance is easy. All you need to do is select a plan, make the required monthly payments to keep the policy active, and that's it. When needed, just submit receipts for reimbursement from your insurance provider.

Cat insurance is helpful to have if you own a Cornish Rex as it helps prepare for the unexpected. While the Cornish Rex is not known to have many health issues, the Cornish Rex is not immune to certain disorders that can affect all felines, including kidney disease, patellar luxation, and heart disease. Any of these problems will need the help of an experienced veterinarian to manage and provide ongoing treatment, which means facing a pile of bills. Purchasing a pet insurance policy means your family feline will receive any necessary treatment without clawing a chunk out of your bank account.
How old does my Cornish Rex need to be insured?
The quick answer is that it's never too soon to insure your Cornish Rex. Pet insurance providers usually want kittens to be at least eight weeks old in order to begin insurance coverage. You'll want to enroll your Cornish Rex in a cat insurance plan the moment you bring her home for the first time. Most, if not all, pet insurance premiums use the age of the pet to determine the premium, which means the younger you can enroll your kitty in a plan, the better.
What are common insurance claims for Cornish Rex?
The Cornish Rex is a newer breed that was classified in the 1950s. At this point, they are not known to have major genetic health issues. Remember, just because there's not a lot of known issues, doesn't mean there are no potential concerns, your Cornish Rex is still a cat after all. Felines in general face problems such as kidney disease, patellar luxation, and heart disease. Plus, the Cornish Rex is quite adventurous. While you should aim to keep this clever kitty indoors, there's always the potential for a breakout to the great outdoors, which could lead to any number of physical problems. These conditions will all require ongoing expensive trips to the vet for required medical treatment.
What services for my Cornish Rex are covered by cat insurance? What services are excluded from coverage?
Coverage for your insured Cornish Rex can take on many forms. For the most part you can expect your Cornish Rex policy to cover surprise injuries or accidents. Coverage also typically includes surgery, medication, medical tests, emergency care, and exam fees. Some cat insurance plans will cover hospitalizations and preventative care as well. Nearly any problems your Cornish Rex may encounter in her lifetime, including infections or, you may think all cats fall and land on their feet, but that doesn't mean broken bones are never a possibility.

Excluded services also vary by plan, but in general, most cat insurance policies will not cover the cost of care for pre-existing conditions, which is why it's so important to enroll your Cornish Rex in a policy as soon as possible.
How does reimbursement work?
The cat owner is responsible to pay the pet's medical bill upfront and then submit the vet bill for reimbursement to the insurance provider. Your Cornish Rex insurance provider will then pay you back a certain percentage of that bill. Your insurance company will determine how much money you'll receive back based on your deductible and reimbursement rate.
Should I enroll in a high-deductible or low-deductible plan?
There are lots of pet insurance plans out there to fit your budget. You can choose a high deductible plan, a low deductible plan, and even plans with no deductible at all. The choice depends on you and how you want to manage your finances for your Cornish Rex. While all the options may be confusing, I'm here to break it down for you. The higher the deductible you pay means the lower the monthly payment, but what that translates to is that you'll pay a higher cost during those unexpected emergencies. For you and your budget, you may not want to have to worry about costs when dealing with an emergency. If that's the case, then choosing a lower deductible plan may be the right course for you. That means you'll have a higher monthly payment, but less of a financial surprise during a stressful medical emergency.
5 Tips for Keeping Your Cornish Rex Safe & Healthy
As we've established, enrolling your Cornish Rex in cat insurance is one of the best ways to provide high quality care for your new pet, but there are also other ways to make sure that your cat is a member of your family for as long as possible.
1. Activity
Weighing between six and ten pounds, Cornish Rexes have delicate looking features and bones that give the impression of a fragile feline but don't be fooled, the Cornish Rex is very playful and active, sometimes even behaving more like a dog than a cat. Many of them like to play fetch, race around with other pets and perform acrobatic jumps. Even the look of the Cornish Rex is reminiscent of a dog with her whip-like tail and large, pointed ears, if it doesn't look like a Greyhound, then the Whippet is also a close comparison. You can expect this cutie to act like a young kitten for most of her life. Like a cat, the Cornish Rex is extremely curious, and, similar to dogs, this kitty will seek out the company of people and even other animals. Be sure to have lots of brain teaser toys to keep your Cornish Rex engaged and active, otherwise with her long toes and adept paws, she'll quickly learn how to open a drawer or cabinet. This is one smart kitty. If you hide something in a cupboard that she wants, you can bet she's going to find a way to get into that hiding place. The Cornish Rex is a quick learner too and can be taught tricks and games like fetch and catch.
2. Family Friendly
Since Cornish Rexes are such outgoing cats, it means they'll be very family friendly pets and in most cases will also be able to integrate into a home with a dog. They're also well suited to the life of a therapy pet and are very affectionate and love to cuddle.
3. Nutritious Diet
The Cornish Rex is very different looking from most cats, but for all of its unique qualities, it's still the same as any other cat when it comes to food. Choosing a good high-quality cat food, dry or wet, or even better, a combination of both, will be fine for your Cornish Rex's overall health. Just take a close look at the ingredients. The list should include meat as the first ingredient, not a grain or by-product. Also, choose food that is appropriate for your Cornish Rex's age, such as kitten food for your new kitty and senior food for your older "kids." Either way, it's a good idea to work with your vet on your cornish Rex's diet to ensure she's getting the proper nutrition to keep her healthy.
4. Love and Affection
The Cornish Rex can form strong attachments with the human members of their family. They will likely follow you around the house, just to be close to you, and will "talk" to you often, especially when they want something. Cornish Rexes are friendly and outgoing, even around strangers (another reason why it's important to keep them inside). If you're looking for a cat who will only want to spend time with you, then the Cornish Rex is a good fit.
5. Regular Grooming
With its short coat, it seems like the Cornish Rex would naturally be hypo-allergenic, but that's not necessarily the case. An allergic reaction to a cat is not necessarily about fur length. It's more from a glyco-protein the cat produces from the skin glands, saliva, and urine. There's no need to give your Cornish Rex a bath as they are self-cleaning just like a robot vacuum. They love to be clean, which means they have very little odor. Also, thanks to their short hair, there's minimal shedding and grooming is as simple as running your hand over her curly coat. Don't forget other basic care like regular nail trimming, ear cleaning, and teeth brushing.

Something important to keep in mind, especially if your kitty goes outside, is that your Cornish Rex has a very thin coat. The fur is so thin in fact that your kitty will likely need a sweater in cooler months and cat-safe sunscreen in sunny weather as her skin is susceptible to sunburns thanks to that lack of hair. Your Cornish Rex is prone to hair loss and may develop a very thin coat or even go bald over large patches of her body. One interesting tidbit, the curly hair on your Cornish Rex isn't limited to just her coat, her whiskers and eyelashes are curly as well.
Conclusion
Finding and starting a pet insurance plan for your Cornish Rex is the best way to keep your kitty healthy. Those large eyes, pointy ears, and distinct features will cuddle up to you with purring gratitude for taking good care of them. The variety of insurance options available and the enrollment processes can be confusing, that's why you're reading all of this information, because I'm here to help. You'll select the best plan for you and your kitty, pay the monthly premium, and then your Cornish Rex is covered. There's many reasons that your Cornish Rex may need veterinary care. Having coverage means your not-so-furry feline will receive the necessary treatment without the stress of facing a financial pitfall.
After extensive research, we conclude that Lemonade pet insurance offers the best cat insurance policy at the lowest monthly for Cornish Rex cats.
SwiftScore Ranking Methodology for Cornish Rex Cats
We ranked the best pet insurance policies for Cornish Rex Cats based on a variety of important factors including the following:
Average monthly price for a 2-year-old Cornish Rex Cat with a $500 deductible located in the 90210 zip code
Coverage and benefits
Key policy details including accidents and illnesses, surgeries, annual check-ups, cancer treatment, lab tests, and more
AM Best rating of the underwriter
Reimbursement percentage
Annual benefit amount
Technology and user experience

Ease of sign up

Policy language clarity
User reviews
Other state dog insurance resources
Alabama | Alaska | Arizona | Arkansas | California | Colorado | Connecticut | Delaware | Florida | Georgia | Hawaii | Idaho | Illinois | Indiana | Iowa | Kansas | Kentucky | Louisiana | Maine | Maryland |
Massachusetts | Michigan | Minnesota | Mississippi | Missouri | Montana | Nebraska | Nevada | New Hampshire | New Jersey | New Mexico | New York | North Carolina | North Dakota | Ohio | Oklahoma | Oregon | Pennsylvania | Rhode Island | South Carolina | South Dakota | Tennessee | Texas | Utah | Vermont | Virginia | Washington | West Virginia | Wisconsin | Wyoming