7 Best Connecticut (CT)
Cat Insurance

Plans Compared 2023

Updated on by Matthew H. Nash – Licensed Insurance Agent

Has your cat's vet ever mentioned getting cat insurance during a visit to their office and left you with lots of questions? Have you attempted to buy cat insurance but felt unsure of where to start? If so, this article is for you.

Cats and kittens in all parts of Connecticut would benefit from having insurance, whether you live in Hartford or Mansfield or Fairfield or New Haven. However, cat insurance policies can be complicated, which can make the enrollment process confusing and frustrating. As a fellow cat lover and licensed Connecticut insurance agent, I know the aggravation you may be going through. I have compiled a list of everything you need to know about cat insurance in Connecticut, including what it is, how it works, and what it may cover. Read more about our unbiased ranking methodology and advertiser disclosure.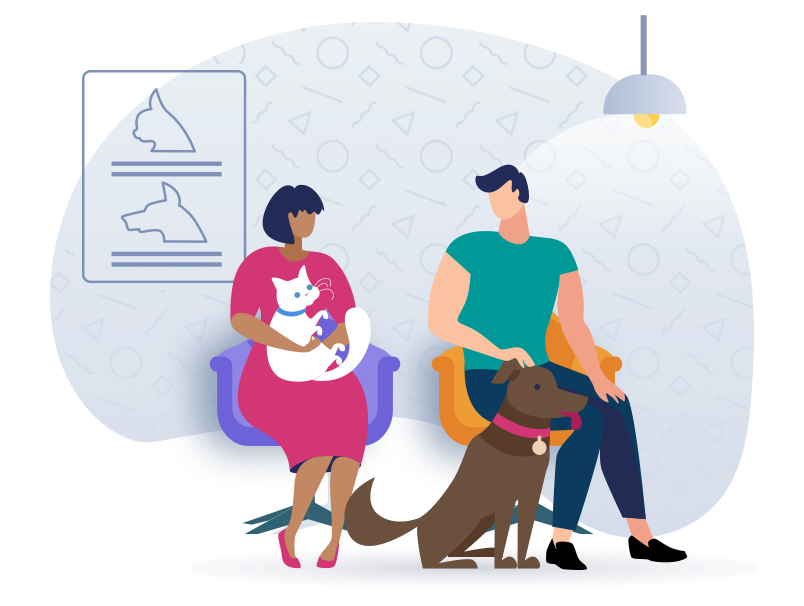 Top Connecticut (CT) Cat Insurance Scored, Ranked & With Cost
Use our below table to quickly compare the best Connecticut (CT) Cat insurance providers. The average monthly specific prices shown are based on a healthy 2-year-old Connecticut (CT) Cat with a $500 deductible and 90% reimbursement amount who is located in California with a 90210 zip code. Costs may vary based on age, location, and the coverage amount. Prices are accurate as of January 2023 and are subject to change. For the most up-to-date information, please visit the provider website.
---
Connecticut (CT) Cat Insurance FAQs
What is cat insurance?
Cat insurance is medical coverage for (most) of your feline's health needs. Multiple insurance carriers in Connecticut offer a variety of coverage options. The purpose of enrolling in cat insurance is to have financial support for potential medical expenses because veterinary care is expensive.
Why does my cat need insurance in Connecticut?
Insurance is highly recommended for cat owners due to the high costs of veterinary care. Even if your cat is healthy, unexpected illness is always a possibility. In addition, preventative care, such as flea and tick prevention and physical exams, are also expensive. Cat insurance helps ease the burden of providing these important services for your furry feline.
How old does my cat need to be to enroll in insurance?
The age requirements for different cat insurance carriers may vary. However, many insurance plans will provide coverage for kittens as young as 6 weeks old. In addition, some carriers offer different plans for the various stages of your cat's life. For example, there may be a kitten, adult, and geriatric coverage plans available, depending on your cat's age.
What types of services are covered by cat insurance?
In addition to age requirements, the services covered by insurance also vary by provider. Most plans cover primarily unexpected illness care and accident treatment. Other plans offer additional services, such as routine physical exams, prescriptions, and testing. We recommend exploring insurance carriers and policies that best meet the needs of your cat and finances.

It is important to know that it is uncommon for cat insurance plans to cover pre-existing conditions, which are any chronic conditions that are diagnosed prior to coverage.
How do cat insurance companies reimburse?
Unlike human medical insurance, you as the cat owner pay any expenses owed to your vet directly. Once you submit a reimbursement claim to your provider, you will then be reimbursed by the insurance company.

The amount that you are reimbursed depends on your reimbursement rate. A reimbursement rate is the amount of the bill that the insurance carrier will pay. For example, if your reimbursement rate is 90%, you are only responsible to pay for 10% of the bill.
Should I get a plan with a high or a low deductible?
One deductible amount is not necessarily better than another. Typically, your deductible determines the monthly cost of the policy. For example, if you have a high deductible, your monthly low would usually be lower.

In addition, some cat insurance plans use an annual deductible model. This means that you only need to pay up to the deductible amount once per year, and then reimbursements can begin.
Are there any restricted cat breeds for homeowners insurance in Connecticut?
When you hear about pet restrictions for homeowners insurance, these exclusions generally apply to certain dog breeds. Restricted cat breeds for homeowners insurance are uncommon. However, we suggest contacting your home insurance provider to get more information.
5 Useful Strategies for Keeping Your Cat Safe & Healthy in Connecticut
1. Healthy diet
One of the best ways to keep your kitty healthy is to ensure that they are following a healthy diet. A cat's diet should be well-balanced and include plenty of hydration, as some cats can be prone to urinary tract problems if they are dehydrated. I suggest choosing high-protein food and leaving extra water dishes around the home to encourage proper hydration.
2. Flea, Tick, and Parasite prevention
Not only are these unwanted creatures uncomfortable for your feline, but pests such as fleas and ticks can also be dangerous for your cat's health. Following regular flea, tick, and other parasite treatments is essential for your cat's health.
3. Clean the Litter Box
Since the litter box is the cat version of a restroom, keeping it clean and maintaining fresh litter is important. Also, regularly checking your cat's litter box is a way to monitor for any potential health issues. For example, if blood is found in the litter or your cat is not urinating as often as usual, this may indicate an infection or other medical issue.
4. Monitor Outdoor Cats
Connecticut is home to lots of wildlife, including coyotes and bobcats. If you have an outdoor cat, make sure you monitor its whereabouts as much as possible and be mindful of potential wildlife nearby.
5. Inclement Weather
Luckily for most cat owners, inclement weather does not pose as many challenges as it does for dog owners. However, if your cat likes to spend time outdoors, be aware of possible extreme weather conditions, as Connecticut frequently experiences severe thunderstorms in the summer and heavy snowstorms in the winter.
Conclusion
One of the best ways to keep your feline friend happy and healthy is to invest in a cat insurance plan. Having cat insurance, especially during an emergency, can save you the headache of stressing over hefty veterinary bills. However, other daily practices that you can implement regularly also make a big difference in your kitty's health, including proper nutrition, maintaining a clean litter box, and staying inside during severe Connecticut storms. If your cat does become ill, cat insurance can be there to assist in helping your companion feel better.
Ready to get started? After countless hours of research, we've found that Lemonade pet insurance consistently performs the best with the lowest monthly premiums.
SwiftScore Ranking Methodology for Connecticut (CT) Cats
We ranked the best pet insurance policies for Connecticut (CT) Cats based on a variety of important factors including the following:
Average monthly price for a 2-year-old Connecticut (CT) Cat with a $500 deductible located in the 06105 zip code (Please note: prices will vary greatly based on your location)
Coverage and benefits
Key policy details including accidents and illnesses, surgeries, annual check-ups, cancer treatment, lab tests, and more
AM Best rating of the underwriter
Reimbursement percentage
Annual benefit amount
Technology and user experience

Ease of sign up

Policy language clarity
User reviews
See dog insurance prices in your state
Alabama | Alaska | Arizona | Arkansas | California | Colorado | Connecticut | Delaware | Florida | Georgia | Hawaii | Idaho | Illinois | Indiana | Iowa | Kansas | Kentucky | Louisiana | Maine | Maryland | Massachusetts | Michigan | Minnesota | Mississippi | Missouri | Montana | Nebraska | Nevada | New Hampshire | New Jersey | New Mexico | New York | North Carolina | North Dakota | Ohio | Oklahoma | Oregon | Pennsylvania | Rhode Island | South Carolina | South Dakota | Tennessee | Texas | Utah | Vermont | Virginia | Washington | West Virginia | Wisconsin | Wyoming