6 Best
Cocker Spaniel

Pet Insurance Plans Compared in 2023

Updated on by Matthew H. Nash – Licensed Insurance Agent

Purchasing pet insurance for your Cocker Spaniel can feel like an overwhelming task. As a lifelong dog owner and nationally licensed insurance agent, I understand the challenges of deciphering policy jargon and determining the best dog insurance companies for Cocker Spaniels. I have done extensive research on this for you. Regardless of where you live in the country or your pup's age, this article has everything you need to know. Read more about our unbiased ranking methodology and advertiser disclosure.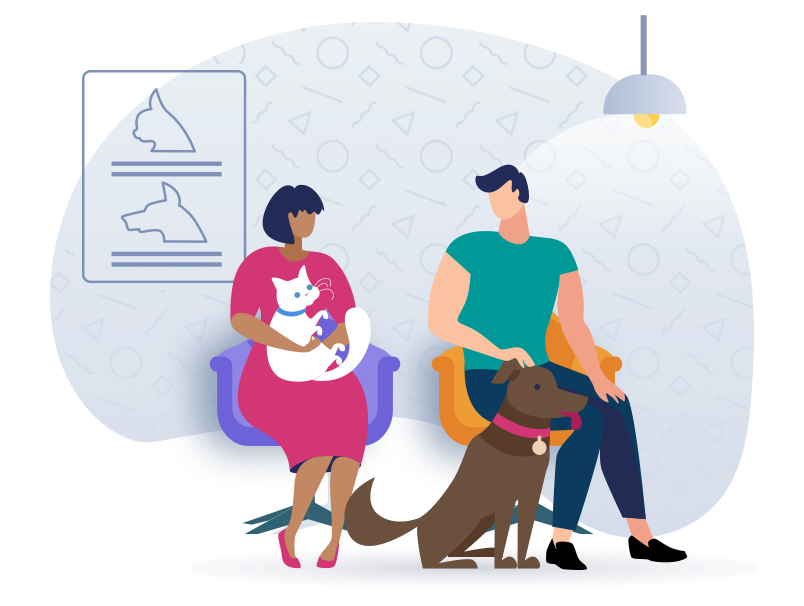 Top Cocker Spaniel Pet Insurance Scored, Ranked & With Cost
Use our below table to quickly compare the best Cocker Spaniel pet insurance, providers. The average monthly specific prices shown are based on a healthy 2-year-old Cocker Spaniel with a $500 deductible and 90% reimbursement amount who is located in California with a 90210 zip code. Costs may vary based on age, location, and the coverage amount. Prices are accurate as of January 2023 and are subject to change. For the most up-to-date information, please visit the provider website.
---
Cocker Spaniel Pet Insurance FAQs
What is dog insurance? How is it useful for Cocker Spaniels?
To protect your dog fully with pet insurance, first, apply to your preferred insurance company and pay the monthly premiums to keep the policy active. If your Cocker Spaniel becomes ill or involved in an accident, you will need to pay the vet bills at the time of service. Then, you can submit a claim to your provider for reimbursement. Be aware that insurance companies tend to exclude pre-existing conditions, which is why we encourage dog owners to get their best pal insured while they are still puppies (after 8 weeks of age).

Dog insurance can be beneficial for Cocker Spaniels since they, like all other dogs, inevitably experience veterinary emergencies at some point in their lives. In such instances, vet bills shoot through the roof, especially when things like cancer treatments can easily exceed $10,000 or hip replacement surgeries that average at least $5,000. Uninsured pet owners often have to put their beloved dogs down because they can't afford the needed procedures and therapies. Insurance removes these unnecessary financial and emotional stressors.
How old does my puppy need to be to get insured?
The great news is that there are no age limits when it comes to getting your dog insured, but the minimum age for putting a policy in place is 8-weeks-old. It is worth mentioning that younger dogs are always cheaper to insure, which is why we recommend doing so before they turn 1-year-old.

However, an exception to traditional pet insurance is Pawp. Pawp protects up to 6 pets of any age within a household for $24/month under an "Emergency Fund." Coverage under this "Emergency Fund" only applies to qualified emergencies as determined by their virtual veterinarian team. Keep in mind, this only covers one emergency for a single vet bill up to $3,000 per year.
Is it worth it to get Cocker Spaniel dog insurance? What are the most common reasons for Cocker Spaniel insurance claims?
As with dogs of all breeds, insurance can be a real lifeline for Cocker Spaniels in the event of emergencies. While there are several afflictions these beautiful canines can suffer from, a couple stands out as the most common and problematic.

Cocker Spaniels are prone to chronic hepatitis in which the liver becomes inflamed, and its tissue starts dying. Some signs of liver failure include loss of energy and vitality, vomiting, and depression. If you notice this in your Cocker Spaniel (6 years old or younger), rush them to the vet immediately. Many dogs can die within a few days, while some can recover over the space of 3-4 weeks with the appropriate treatment. After such a dire health event, stressful situations should be avoided whenever possible. For older Cocker Spaniels, degeneration is much slower. Some noticeable symptoms are gradual weight loss and an overall decline in health and vitality. Treatment for chronic hepatitis varies but can include corticosteroids, changes in diet, intravenous fluids, and medication to help remove excess copper from the liver. Your vet will advise you on how long these treatments will be needed.

Another common condition in Cocker Spaniels is hip dysplasia. This is when the ball (top of the femur) and joint socket do not develop properly. It can lead to a grinding down of the bone and cartilage, and thus, result in severe arthritic pain. While there are some successful pain management strategies such as anti-inflammatory medication and acupuncture, many dogs end up needing hip replacement surgery to retain any quality of life. Such surgeries can cost more than $6,000.

Regardless of whether your Cocker Spaniel suffers from a short-term emergency or chronic health issues, dog insurance will prove helpful in keeping costs low and guaranteeing your furry friend gets the treatment they need and deserve.
What does dog insurance include and exclude?
Pet insurance coverage varies from company to company. That said, any ailment or accident deemed "sudden and catastrophic" is a standard benchmark for events eligible under a policy. Examples include urinary tract issues, eye infections, broken bones, and open wounds. However, if your dog develops a condition before you apply for insurance, this will be considered a pre-existing condition. As a result, any treatment for it will not be eligible for reimbursement via the claims process. While this sums up most basic policies, many pet insurance companies now offer "wellness packages," covering preventative care items such as physical exams, vaccinations, and heartworm detection.
How does the reimbursement process work?
Imagine your dog needs an urgent surgery that costs $8,000, and your insurance policy has a $250 deductible, 90% reimbursement amount, and a $20,000 maximum benefit. Therefore, your insurance company would reimburse you $7,200 minus your $250 deductible, leaving you responsible for only $1,050 of the total $8,000. If the idea of covering the costs upfront and waiting for reimbursement seems stressful and impractical, you might like Trupanion. Trupanion pays vets in their network directly so that your only cost at the time of service is deductible, and the difference in reimbursement amount: is $1,050 in the scenario above.
Is it better to have a higher or a lower deductible?
The answer to this question differs from person to person, as it depends upon your financial circumstances and personal preference. A lower deductible will result in higher monthly premiums with lower out-of-pocket costs in an emergency. In contrast, a higher deductible will yield the opposite: lower monthly premiums with higher out-of-pocket expenses when it comes to catastrophic events. You will need to run the numbers and see what works best for you. Most pet insurance providers have calculators on their websites you can use when requesting a quote. Most dog owners prefer either a $250 or $500 deductible.
5 Useful Strategies for Keeping Your Cocker Spaniel Safe & Healthy
Cocker Spaniels are some of the sweetest, most gentle-natured dogs out there, which is why they are a favorite amongst families with young children. That said, this breed demands a lot of care and attention. Below are five tips to help you keep your Cocker Spaniel happy, healthy, and safe.
1. Protect your Cocker Spaniel from extreme temperatures
Cocker Spaniels are sensitive to extreme temperatures. For the colder months that dip below freezing, be sure to dress your little pal up in a winter jacket. If your house has cold floors, you will also want to get them a sweater to wear indoors (and outdoors underneath their jacket). In the hotter months, take your Cocker Spaniel out for daily walks or play sessions during the morning or evening cooler hours.
2. Keep your Cocker Spaniel hydrated
Proper hydration prevents most illnesses, including chronic hepatitis (a liver disease as mentioned earlier). By keeping your Cocker Spaniel well-hydrated, you are supporting their liver function by ensuring it has the water needed to carry out its essential life-sustaining duties. This is even more important in the summer since this beautiful breed is heat-sensitive and lives close to the ground.

The first and most obvious technique for keeping your dog hydrated is to have a clean bowl of water available and refill it frequently throughout the day. We also recommend mixing some water with your dog's food. This works well whether you feed them a canned, homecooked, or raw diet. Only add enough so that it blends nicely with their food. If you drown the food, your Cocker Spaniel may turn their nose up at it. This technique works with dry food as well, but it depends on your dog and their preferences. Should you decide to try it with kibble, only put a couple of spoonfuls to start and let sit for five minutes before serving. Some dogs like the enhanced flavors the water bring out, and others won't touch it.
3. Groom your Cocker Spaniel often and adequately
The great news is that most Cocker Spaniels find grooming enjoyable. Starting with the proper tools, including a metal comb with medium to fine spacing and a bristle brush, is the key to your success. A Cocker Spaniel's silky coat can mat quite quickly, which is why it is essential to brush them daily. Start brushing with the metal comb and finish with the slicker brush.

On the other hand, bathing your Cocker Spaniel does not need to happen as frequently. Once every 4-6 weeks should be adequate, but if your dog is highly active and likes playing in the mud, it is acceptable to do so more regularly. Be sure that all shampoos, conditioners, soaps, and other grooming products are dog-specific to prevent burns and skin rashes. (Note: Human products are highly toxic for dogs. Avoid these products at all costs.) Cocker Spaniels' skin is also sensitive to water temperatures, so sticking with tepid or warm water is best. The gentler, the better. Aside from keeping soap away from your dog's eyes while bathing, you will need to wrap them in a warm towel afterward to prevent their body temperature from plummeting. Gently dry the underside of their ears and use a cotton pad to dry the outer ear (not in the ear canal). However, towel drying alone will not suffice. Blow-dry your Cocker Spaniel's coat on low heat. Once finished, brush your dog again to strip away any remaining loose hair.

Another aspect of grooming is nail trimming. A general rule is that if you hear your dog's nails clicking on the floor, it's time to trim them. Nails that grow too long can negatively affect their gait, cause infections, and many more issues.

Lastly, ear and eye care are significant aspects of grooming Cocker Spaniels. Consult your veterinarian or a professional groomer on the best techniques for tending to these sensitive parts of your dog's body.

Whatever you do, establish a grooming routine early on, and your Cocker Spaniel will thank you.
4. Make training a part of your Cocker Spaniel's life
Cocker Spaniels are energetic and loyal dogs that take to training quite easily. They are fast learners, so start training them while they are still puppies. Whether it's crate, leash, or obedience training, the best practice is consistency.

Cocker Spaniels respond the best to rewards-based training along with positive affirmations. Should undesired behaviors occur, assume your role as their leader, say STOP, have them sit, and then redirect their attention to the desired behavior. Then, reward accordingly. Praising desired behaviors, whether they be directed or done of free will, is vital to the successful training of your dog.

Training dogs of this breed is a fantastic way to bond with your dog and prevent them from engaging in destructive behaviors such as incessant barking and chewing, which can stem from boredom and loneliness. Make training a regular part of your Cocker Spaniel's life, regardless of age.
5. Keep your Cocker Spaniel company
This breed experiences separation more strongly than almost any other. Leaving them alone for more than 3 hours at a time can make for a bored and rather unhappy dog, resulting in incessant barking and furniture chewing. Whenever possible, bring your Cocker Spaniel along with you for the day. Even if it's just to join you on an errand run, your Cocker Spaniel will be happier for it. Remember never to leave them in a hot car and always bring along plenty of extra water.
Conclusion
Choosing the best dog insurance for your adult or pup Cocker Spaniel is far easier than it may have seemed. We suggest applying for dog insurance as soon as your dog is 8-weeks-old. The earlier in their life that you do, the better the prices you'll get along with fewer restrictions when it comes to pre-existing conditions. Nevertheless, getting insurance at any point in your dog's life will prove helpful in dealing with emergencies and maintaining good health over the years.
Ready to get started? After countless hours of research, we've found that Lemonade pet insurance consistently performs the best with the lowest monthly premiums.
SwiftScore Ranking Methodology for Cocker Spaniels
We ranked the best pet insurance policies for Cocker Spaniels based on a variety of important factors including the following:
Average monthly price for a 2-year-old Cocker Spaniel with a $500 deductible located in the 90210 zip code (Please note: prices will vary greatly based on your location)
Coverage and benefits
Key policy details including accidents and illnesses, surgeries, annual check-ups, cancer treatment, lab tests, and more
AM Best rating of the underwriter
Reimbursement percentage
Annual benefit amount
Technology and user experience

Ease of sign up

Policy language clarity
User reviews
See dog insurance prices in your state
Alabama | Alaska | Arizona | Arkansas | California | Colorado | Connecticut | Delaware | Florida | Georgia | Hawaii | Idaho | Illinois | Indiana | Iowa | Kansas | Kentucky | Louisiana | Maine | Maryland | Massachusetts | Michigan | Minnesota | Mississippi | Missouri | Montana | Nebraska | Nevada | New Hampshire | New Jersey | New Mexico | New York | North Carolina | North Dakota | Ohio | Oklahoma | Oregon | Pennsylvania | Rhode Island | South Carolina | South Dakota | Tennessee | Texas | Utah | Vermont | Virginia | Washington | West Virginia | Wisconsin | Wyoming