6 Best
Clumber Spaniel

Pet Insurance Plans Compared in 2023

Updated on by Matthew H. Nash – Licensed Insurance Agent

A Clumber Spaniel, laidback and loyal, is a great choice for most families. While considered healthy, this amiable breed has the propensity to develop certain inherited conditions that may become financially overwhelming to manage. Pet insurance is a great way to reduce your out-of-pocket expenses while providing the best care possible for your loving pup. I am a licensed insurance agent with a lifetime of pet ownership experience. I can help you navigate this process and get you on your way to financial security. Read more about our unbiased ranking methodology and advertiser disclosure.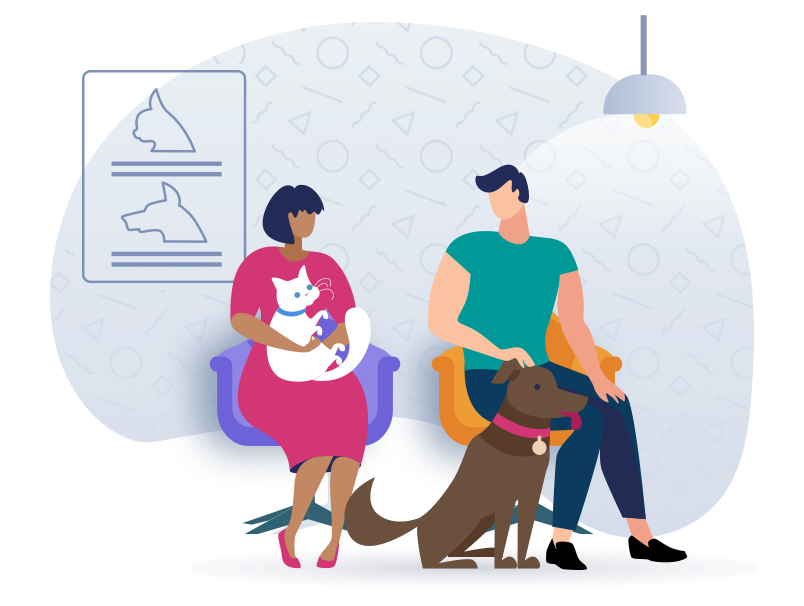 Top Clumber Spaniel Pet Insurance Scored, Ranked & With Cost
Use our below table to quickly compare the best Clumber Spaniel pet insurance providers. The average monthly specific prices shown are based on a healthy 2-year-old Clumber Spaniel with a $500 deductible and 90% reimbursement amount who is located in California with a 90210 zip code. Costs may vary based on age, location, and the coverage amount. Prices are accurate as of August 2023 and are subject to change. For the most up-to-date information, please visit the provider website.
---
Clumber Spaniel Pet Insurance FAQs
What is pet insurance, and is it worth the investment for our Clumber Spaniel?
As veterinary care costs continue to rise, some may find this expense to be stressful and overwhelming, especially with those unplanned emergency vet visits. When you align with a pet insurance company, you pay a small monthly fee, known as a premium, and the company will help pay your veterinary bills based on your reimbursement rate and deductible. For instance, if your dog eats a sock and needs emergency surgery, you will pay upfront for the services provided, submit a claim and your insurance company will reimburse you a portion of the bill, minus your deductible. A pet insurance policy can save you hundreds or thousands of dollars in unplanned bills while allowing you to provide the necessary care that your dog deserves.
What is the proper age to insure my Clumber Spaniel?
It may be easy to put off this important step in pet ownership, but the earlier you enroll your dog in a pet insurance plan, the more likely you are to have uninterrupted coverage. Early enrollment ensures your claim is covered and not denied due to a pre-existing condition. Insurance providers recommend enrollment with a new puppy around eight weeks, while mature dogs may have a waiting period prior to coverage. If your dog is an adult, insurance companies recommend enrollment within the first six months of bringing them home. Do not delay because you think your pet is healthy. Accidents happen, especially with new puppies, and having a financial safety net via a pet insurance plan, will help you avoid costly bills later.
What are a few common insurance claims for the Clumber Spaniel?
Clumber Spaniels may be plagued with a condition known as pyruvate dehydrogenase phosphatase 1 deficiency. This may cause exercise intolerance and can lead to heart and lung issues. Certain eye conditions are also noted in this breed and typically require medical intervention. Hip dysplasia is another condition seen in Clumber Spaniels and can lead to deterioration of the hip joint, which can eventually necessitate expensive hip replacement surgery. Along with breed-specific conditions, accidents, illnesses, and injuries are common, and usually require a trip to the vet's office and some type of treatment plan. Pet insurance helps reduce your out-of-pocket expenses so you can focus on caring for your pup.
What services are typically covered by insurance? What services are excluded from coverage?
Each insurance company differs slightly, but most cover the cost of care associated with unforeseen accidents and injuries. Some may cover routine wellness, however, this varies by provider and may include an added monthly fee on your premium. Pre-existing conditions and the cost to care for those, are not covered by many pet insurance providers, though there are a few providers on the market that provide plans that include pre-existing conditions.
Does pet insurance cover dental work?
Routine dental wellness is not a commonly covered expense within your pet insurance policy. They may cover the cost to treat a dental infection or injury, but it is important to verify this coverage with your provider. Several plans may offer routine dental as an add-on option for an additional fee each month. Routine dental care can become costly, so this option may be a good fit for some, if the option is available.
Can I use a veterinarian of choice, or are there insurance-approved options?
You are able to use any licensed veterinarian or clinic, including specialty care clinics and emergency service clinics.
Are there discounts for insuring multiple pets?
Many providers are able to offer a multiple-pet discount, sometimes as high as 10%. Verify discount options with the companies you are researching, so you can take advantage of some money-saving discounts!
Who pays for services at the time of veterinary care?
Pet insurance works on a reimbursement model for payment. You will pay for services once they are received and will then submit a claim to your insurance company. Typical reimbursements are sent within a week of claim submission and include payment based on your reimbursement rate and deductible.
How should we choose from a high or low-deductible plan?
The best way to determine whether a high or low-deductible plan is right for you is by understanding your financial situation at the time of enrollment. A higher deductible means you will pay more out-of-pocket before insurance coverage kicks in. The benefit of that is a lower monthly premium. The opposite is true with a low-deductible plan. You will pay less out-of-pocket before coverage kicks in, but may have slightly higher monthly premiums. Regardless of which plan you go with, the coverage is the same, so there is no right or wrong decision, but rather what works best for you.
5 Tips for Keeping Your Clumber Spaniel Safe and Healthy
It is our job as pet owners to keep our beloved dogs healthy, so there are some things that we can do every day to ensure they live a happy and healthy life with us for years to come. Below are a few easy tips for your Clumber Spaniel.
1. Daily Exercise
Daily walks are a great way to keep your Clumber Spaniel in shape and at the proper weight. Exercise will also help combat boredom, which can sometimes lead to destructive behavior. Because their joints are still growing when they are puppies, high-impact exercise is not necessary, nor the best option. Enrichment is also a great way to stimulate their minds while engaging in exercise. Playing fetch, "go find it," or even using lick pads, will help your Clumber stay balanced and happy.
2. Proper Nutrition and Food Intake
Clumber Spaniels love to eat and are very food-driven. A nutritious diet that includes high-quality food in appropriate portions, is another great tool to help maintain their proper weight. Weight management is important to help prevent hip dysplasia, as even a few extra pounds can put added stress on their joints, which can cause this condition to occur or even worse.
3. Training
Clumber Spaniels are highly intelligent dogs, often trained for hunting. It is important to begin the training process early to help socialize them and to create a strong bond at home, and in the field. They do best with positive reinforcement and rewards! Often reluctant around strangers, early socialization is key.
4. Love and Affection
Clumber Spaniels are affectionate dogs, gentle and tolerant. They are loyal to a fault. Giving them love and affection daily reaffirms your love for them, and helps build and maintain a strong relationship.
5. Regular Grooming
Clumber Spaniels drool a lot! They also shed year-round. Weekly combing will maintain a tangle-free coat and will help reduce excess shedding. Nail care and ear health are both important aspects of regular grooming. Keep your pup's nails trimmed to avoid snags and splits in their nails, but to also protect your floors. Ears need to be monitored and cleaned as needed to avoid debris that can cause odor and infection.
Conclusion
Your floppy-eared Clumber Spaniel will be a mainstay in your family for many years. We know that certain breeds are susceptible to conditions beyond our control. Moreover, the cost to care for such conditions can be cumbersome. Enroll your pup in a money-saving pet insurance plan today. The minimal monthly contribution could end up saving you hundreds or thousands in unplanned vet bills. Lemonade pet insurance is a reputable company with competitive rates, quick online quotes, and convenient direct deposit within the same week your claim was submitted. Accidents happen and oftentimes illness is unavoidable. Pet insurance is there to cover the unexpected.
SwiftScore Ranking Methodology for Clumber Spaniels
We ranked the best pet insurance policies for Clumber Spaniels based on a variety of important factors including the following:
Average monthly price for a 2-year-old Clumber Spaniel with a $500 deductible located in the 90210 zip code
Coverage and benefits
Key policy details including accidents and illnesses, surgeries, annual check-ups, cancer treatment, lab tests, and more
AM Best rating of the underwriter
Reimbursement percentage
Annual benefit amount
Technology and user experience

Ease of sign up

Policy language clarity
User reviews
Other state dog insurance resources
Alabama | Alaska | Arizona | Arkansas | California | Colorado | Connecticut | Delaware | Florida | Georgia | Hawaii | Idaho | Illinois | Indiana | Iowa | Kansas | Kentucky | Louisiana | Maine | Maryland |
Massachusetts | Michigan | Minnesota | Mississippi | Missouri | Montana | Nebraska | Nevada | New Hampshire | New Jersey | New Mexico | New York | North Carolina | North Dakota | Ohio | Oklahoma | Oregon | Pennsylvania | Rhode Island | South Carolina | South Dakota | Tennessee | Texas | Utah | Vermont | Virginia | Washington | West Virginia | Wisconsin | Wyoming