6 Best
Chow Chow

Pet Insurance Plans Compared in 2023

Updated on by Matthew H. Nash – Licensed Insurance Agent

Loyal, aloof, and fluffy, the Chow Chow is a wonderful dog that has made a loving addition to thousands of families. But just like any other breed, the Chow Chow is vulnerable to certain illnesses and injuries. The good news is that most of these illnesses and injuries are non-life-threatening and totally treatable. The bad news is that the treatment is often quite expensive. Many people worldwide are considering signing up for a pet insurance policy to protect their Chow Chow in case the unexpected becomes a reality. The second good news is that many pet insurance policies are affordable and you have The Swiftest to help guide you. We may receive compensation when you click on the affiliate links below.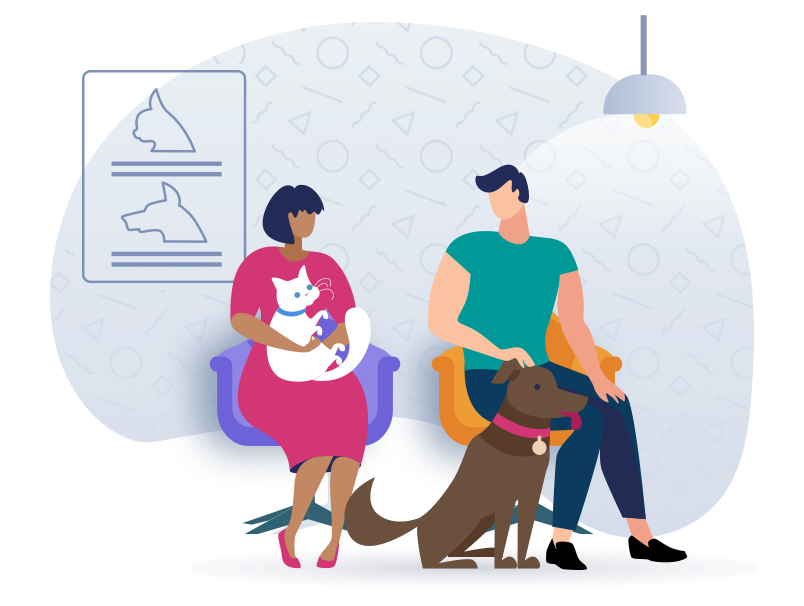 Top Chow Chow Pet Insurance Scored, Ranked & With Cost
Use our below table to quickly compare the best Chow Chow pet insurance providers. The average monthly specific prices shown are based on a healthy 2-year-old Chow Chow with a $500 deductible and 90% reimbursement amount who is located in California with a 90210 zip code. Costs may vary based on age, location, and the coverage amount. Prices are accurate as of May 2023 and are subject to change. For the most up-to-date information, please visit the provider website.
---
Chow Chow Pet Insurance FAQs
What is dog insurance and why should I consider getting it for my Chow Chow?
Just like your own health insurance, dog insurance is health insurance coverage for canine breeds. Medical issues are costly and unpredictable in dogs, so the purpose of dog insurance is to cover the medical expenses that your dog acquires. Although the policy doesn't always completely cover the costs, it is still worthwhile because it does cover a significant portion of it. In effect, it saves the owner a lot of money. To benefit from dog insurance coverage, all you need to do is select a plan, make a monthly payment to keep the policy active, and then submit for reimbursement from your insurance provider when applicable.

Dog insurance is important for your Chow Chow because they are susceptible to entropion, glaucoma, juvenile cataracts, lymphoma, hip dysplasia, diabetes mellitus, canine pemphigus, and gastric cancer. Chow Chows are considered a high risk breed for auto-immune disease and have a tendency to suffer from skin melanoma. If your Chow Chow were to contract one of these illnesses, it is advantageous to have a pet insurance policy.
Can I insure my Chow Chow puppy?
A dog must usually be at least 8 weeks old for insurance providers to begin coverage. So, in other words, you should be able to enroll your Chow Chow in dog insurance as soon as you bring them home from the breeder.
What are common insurance claims for Chow Chows?
Unfortunately, Chow Chows score highest of all breeds in likelihood to develop elbow dysplasia. There's roughly a 48% chance your Chow Chow will develop this illness at some point in their life. This is the most common insurance claim for Chow Chows. They are also prone to develop autoimmune disorders and hip dysplasia, as well as a variety of other illnesses.
What does dog insurance cover? What does it not cover?
Different insurance plans have different amounts of coverage. In general though, dog insurance covers unexpected illnesses and injuries. These include any condition that your Chow Chow develops throughout their life, including viral infections and broken bones.

But insurance can cover even more than that. Some dog insurance plans also offer medications, hospitalizations, and preventative care.

Some services are excluded from insurance, and again, it will vary by plan. It is common for a plan to not cover pre-existing conditions, which is why it is important to enroll your Chow Chow in insurance before the condition manifests.
How does reimbursement work?
Typically, dog insurance policies use a reimbursement system. In this system, the owner will pay the initial veterinary fees, then they will file for reimbursement through their dog insurance provider. The provider will then determine how much you will be reimbursed. This will vary depending on your reimbursement rate and your deductible.
What are the pros and cons of a high deductible and low deductible plan?
Plans vary greatly. Some have a high deductible, some have a low deductible, and some have no deductible at all. It can be confusing to decide which plan is best for you. The good news is that any plan you pick will help your Chow Chow in the case they get sick or injured. Your choice of plan will depend on your specific financial situation. High deductible plans usually have a lower monthly premium, while low deductible plans have a higher monthly premium. Whichever option fits your circumstances better is the choice for you.
5 Useful Strategies for Keeping Your Chow Chow Safe & Healthy
We've now discussed the benefits of enrolling your Chow Chow in dog insurance, now let's look at some other ways to keep them healthy.
1. Let them be lazy
Chow Chows are a notoriously lazy dog. If you find that your dog spends most of his time sleeping or lounging around, don't be afraid! This is normal behavior for a Chow Chow. A calm and relaxing lifestyle is a good way to prevent strain on sensitive parts of their bodies.
2. But also give them some exercise if they want it
Yes, we just said that they're lazy, but that doesn't mean your Chow Chow won't ever have spurts of energy. Walks in the park and games in the yard are a great way for your Chow Chow to blow off some steam and keep a healthy cardiovascular system.
3. Well-balanced Diet
A nutritious diet is vital in keeping your Chow Chow healthy. A mix of proteins, grains, and vegetables are wonderful for their health. "People food," such as meat, is okay for Chow Chows, but try to avoid foods that are high in sugar or sodium.
4. A Safe Home
Chow Chows are a very defensive dog. They are known to guard their owner and their homes with their lives. An environment that has a lot of strangers coming in and out would likely not be a good fit for a Chow Chow, as these people may give your dog anxiety. A nice, quiet home with trustworthy people will help keep your Chow Chow anxiety free. Now, that doesn't mean you can't introduce people to your Chow Chow. Just be cautious about it. Try not to overwhelm them, as they may get very defensive.
5. Regular Grooming
Chow Chows are one of the fluffiest dogs on Earth. Their fur is so long you might think they could get lost in it! All jokes aside, Chow Chow's long fur makes them prone to matting. It's important to have them groomed regularly to keep their fur healthy and beautiful. Dental hygiene is another task that is often ignored by dog owners, but is very important.
Conclusion
Getting your Chow Chow set up with an insurance policy is a great step in the road toward a healthy life. The process may seem confusing, but it really is pretty simple. You choose your plan, pay the monthly costs, and your Chow Chow is insured. Chow Chows are prone to illnesses and injuries, which is why dog insurance is so important for all Chow Chow owners. Having coverage ensures that your dog can receive the necessary care without the financial burden.
After extensive research, we conclude that Lemonade pet insurance offers the best dog insurance policy at the lowest monthly premium for your Chow Chow.
SwiftScore Ranking Methodology for Chow Chows
We ranked the best pet insurance policies for Chow Chows based on a variety of important factors including the following:
Average monthly price for a 2-year-old Chow Chow with a $500 deductible located in the 90210 zip code
Coverage and benefits
Key policy details including accidents and illnesses, surgeries, annual check-ups, cancer treatment, lab tests, and more
AM Best rating of the underwriter
Reimbursement percentage
Annual benefit amount
Technology and user experience

Ease of sign up

Policy language clarity
User reviews
Other state dog insurance resources
Alabama | Alaska | Arizona | Arkansas | California | Colorado | Connecticut | Delaware | Florida | Georgia | Hawaii | Idaho | Illinois | Indiana | Iowa | Kansas | Kentucky | Louisiana | Maine | Maryland |
Massachusetts | Michigan | Minnesota | Mississippi | Missouri | Montana | Nebraska | Nevada | New Hampshire | New Jersey | New Mexico | New York | North Carolina | North Dakota | Ohio | Oklahoma | Oregon | Pennsylvania | Rhode Island | South Carolina | South Dakota | Tennessee | Texas | Utah | Vermont | Virginia | Washington | West Virginia | Wisconsin | Wyoming