6 Best
Chiweenie Pet

Insurance Plans Compared in 2023

Updated on by Matthew H. Nash – Licensed Insurance Agent

Looking for a small dog that packs a big punch, think quality over quantity. Mix some Dachshund with Chihuahua and the result is the Chiweenie. Also known as a Choxie, this pint sized little dog may be a handful, but if trained properly, hee will be loyal for life. Pet insurance will help you cover the health issues your Chiweenie may face. As a lifelong dog person and licensed insurance agent, I aim to help you navigate all of the pet insurance options available to you and your Chiweenie. Read more about our unbiased ranking methodology and advertiser disclosure.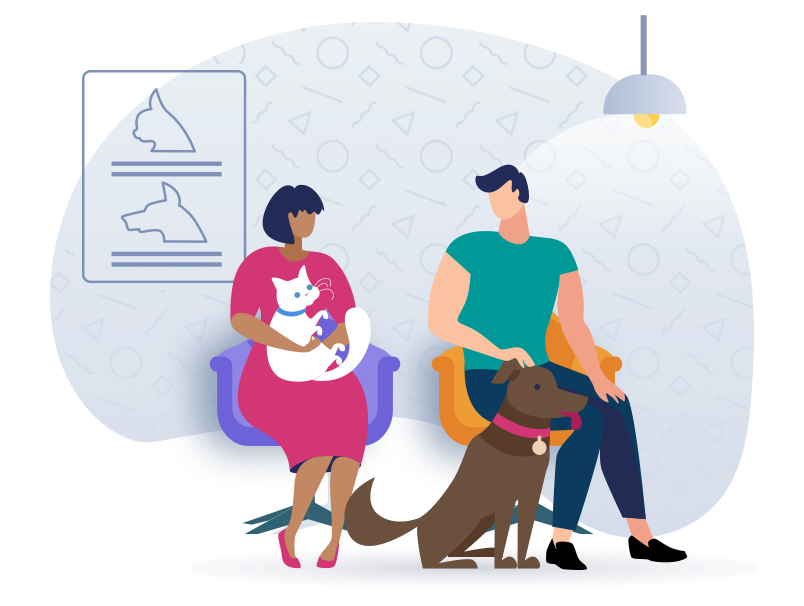 Top Chiweenie Pet Insurance Scored, Ranked & With Cost
Use our below table to quickly compare the best Chiweenie pet insurance providers. The average monthly specific prices shown are based on a healthy 2-year-old Chiweenie with a $500 deductible and 90% reimbursement amount who is located in California with a 90210 zip code. Costs may vary based on age, location, and the coverage amount. Prices are accurate as of May 2023 and are subject to change. For the most up-to-date information, please visit the provider website.
---
Chiweenie Pet Insurance FAQs
What is dog insurance and why is it useful for Chiweenies?
Dog insurance and pet insurance are one in the same. It is insurance you can purchase to protect your Chiweenie from any number of issues that may happen in his lifetime. Including dog insurance as part of your overall support system for your pet is key to helping your four-legged family member to live a long and healthy life. To purchase dog insurance, you'll simply need to select a plan, then be sure to make the required monthly payments as this is what will keep your policy active. If and when you need that extra support for your Chiweenie, you'll submit the vet receipts to your insurance carrier who will then reimburse you for a portion of your bill.

Think of dog insurance as an extra way to protect your Chiweenie when facing the unexpected. Luckily, this little cutie pie is generally healthy, without many genetic related health issues, but no dog is immune to everything in this lifelong journey. As we know, Chiweenies are petite, standing at just 6-10 inches tall and weighing anywhere from 5-12 pounds, adorable, right? But these little ones can still face big problems like IVDD, intervertebral disc disease, and luxating patella, plus any number of physical issues, just jumping down from the couch can cause a joint to pop out of place. Dog insurance will help to keep him around and part of the family for as long as possible.
How old does my Chiweenie need to be insured?
The short answer on this one is the earlier the better. Typically dog insurance providers will allow puppies to be at least eight weeks old before starting a pet insurance policy coverage, but you should think about starting the process of a policy for your Chiweenie as soon as possible. It's important to note that pet insurance premiums are based on age, so the younger you can enroll your pup in a plan, the better.
What are common insurance claims for Chiweenies?
As noted previously, there's not a lot of genetic issues that face these cute little pups. That's the good news, but it never hurts to be prepared as there's still many unknown problems that can pop up at any time. Specific to Chiweenies there's IVDD, intervertebral disc disease, which is a degenerative spinal condition which can lead to partial paralysis. Luxating patella, that can make it difficult for the pup to put his weight on the affected leg, could also cause a lot of problems for your pooch. Remember, your furry friend is also a dog, so there's always the risk of physical problems that have nothing to do with hereditary history, like a broken bone or torn muscle. It's always a smart idea to prepare for the worst and expect the best. These conditions will need ongoing medical treatment and monitoring by a veterinarian, so pet insurance is key to a happy and healthy Chiweenie.
What services for my Chiweenie are covered by dog insurance? What services are excluded from coverage?
Pet insurance coverage can be unique to each dog, it really depends on what kind of policy you purchase. Your policy can take care of a long list of issues such as surprise injuries or accidents. Pet insurance policies can also include surgery, medication, medical tests, emergency care, and exam fees. Some dog insurance plans will also cover hospitalizations and preventative care.

There are also issues that may be excluded in your plan. The important takeaway is that most dog insurance policies will not cover the cost of care for pre-existing conditions, which is why it's so important to enroll your Chiweenie in a policy as soon as possible.
How does reimbursement work?
You as the dog policy owner are responsible to pay the pet's medical bill upfront. You'll then submit the vet bill for reimbursement to the insurance provider and they will pay you back a certain percentage of that bill. Based on your deductible and reimbursement rate, your insurance company will determine how much money you'll receive back.
Should I enroll in a high-deductible or low-deductible plan?
The only person who can really answer this question is you as you need to determine which plan fits best your budget. Choose a high deductible plan, and you'll have a low monthly payment, but expect to pay a higher amount in the deductible when it's time to use your policy. Choosing a lower deductible means you'll be paying a higher monthly payment, but a lower deductible will be due during that time of a stressful emergency.
5 Tips for Keeping Your Chiweenie Safe & Healthy
Who knows why, but things in little packages are just so darn fun and cute. Here's a few more tips to make sure your pint sized pooch lives a long and happy life.
1. Regular Exercise
Chiweenies are tiny and really can't walk very far, but that doesn't mean they don't need exercise. A short walk is a good way to exercise those little legs. Plus, walking will challenge the Chiweenie mentally. Sniffing, exploring and checking things out can wear him out. Playtime is also important, think about fetch or tug-of-war. Every little bit will go a long way with that little body. A tired Chiweenie will then happily curl up for a long nap near their favorite "hoomans."
2. Training and Socialization
Chiweenies are known to bark, and bark a lot. They want you to know when the mail is delivered, when the phone rings, when there's a bird pecking on the window, you get the idea. The basic description of a Chiweenie is that of a small dog with a BIG personality. It's important to socialize your pup early in his life so he's comfortable around other people and animals. As with most pets, positive reinforcement training and using rewards such as treats will help train those undesirable behaviors, like barking every time someone knocks on the door. Chiweenies can be spunky and stubborn, so keeping those training sessions short and fun in order to hold their attention is important. While Chiweenies have been called "professional barkers," with time and proper training you can turn your Chiweenie into a quiet pet that will help keep peace with the neighbors.
3. Family Time
This is an interesting one as children might love the cute little Chiweenie, but these little guys don't like to share and their little size means they can become easily injured. In most cases, Chiweenies will do well in a home with older children. If you still have small children at home, you may want to wait a few years before bringing a Chiweenie home as well. Same goes for homes with multiple pets. In some cases, Chiweenies will be fine to share the couch with cats and sometimes other dogs, but you'll need to be sure those introductions are done while your Chiweenie is still a puppy. It's important to note that Chiweenies may have hunting in their genetics, so a home with smaller animals like hamsters or bunnies may not be a good mix.
4. Love and Affection
Chiweenies tend to have very strong personalities, but at their core, they just want to be the center of attention to their "hoomans." They are known to develop a bond with their favorite people in the household.
5. Regular Grooming
The mix of Dachshunds and Chihuahuas means your Chiweenie has the potential for two coat types, smooth and long-haired, or wire-haired. The smooth coats typically shed less than those with wire or long hair, but none of them are considered hypoallergenic. The good news is, compared to many dogs, the Chiweenie is considered low maintenance. Count on a wash and go, with minimum brushing and your Chiweenie will be ready to hit the town. Just remember, this little guy is little afterall, so you may need to add a sweater or two to his little wardrobe on those cooler days. The wire-hair may need a bit more brushing to prevent any matting. All Chiweenies will need their nails trimmed in order to keep them from scraping on the floor. Plus don't forget to brush those teeth too. Like many small dogs, Chiweenies can have dental issues, including bad breath and tartar build up. Regular brushing of those pearly whites is a must.
Conclusion
The Chiweenie is one of the cutest little pets you can bring home. Keeping this cutie in your purse, along with a dog insurance policy, is important to keeping this cutie as a member of your family for as long as possible. There are a lot of insurance options available and the enrollment processes can be confusing. All you have to do is select the best plan for you and your dog, pay the monthly premium, and then your Chiweenie is covered. There, of course, are lots of reasons that your Chiweenie may need veterinary care. Having coverage means your little pup can receive the necessary treatment without the stress of figuring out how you'll pay for it all.
After extensive research, we conclude that Lemonade pet insurance offers the best dog insurance policy at the lowest monthly price for the Chiweenies.
SwiftScore Ranking Methodology for Chiweenies
We ranked the best pet insurance policies for Chiweenies based on a variety of important factors including the following:
Average monthly price for a 2-year-old Chiweenie with a $500 deductible located in the 90210 zip code
Coverage and benefits
Key policy details including accidents and illnesses, surgeries, annual check-ups, cancer treatment, lab tests, and more
AM Best rating of the underwriter
Reimbursement percentage
Annual benefit amount
Technology and user experience

Ease of sign up

Policy language clarity
User reviews
Other state dog insurance resources
Alabama | Alaska | Arizona | Arkansas | California | Colorado | Connecticut | Delaware | Florida | Georgia | Hawaii | Idaho | Illinois | Indiana | Iowa | Kansas | Kentucky | Louisiana | Maine | Maryland |
Massachusetts | Michigan | Minnesota | Mississippi | Missouri | Montana | Nebraska | Nevada | New Hampshire | New Jersey | New Mexico | New York | North Carolina | North Dakota | Ohio | Oklahoma | Oregon | Pennsylvania | Rhode Island | South Carolina | South Dakota | Tennessee | Texas | Utah | Vermont | Virginia | Washington | West Virginia | Wisconsin | Wyoming