6 Best
Chihuahua

Pet Insurance Plans Compared in 2023

Updated on by Matthew H. Nash – Licensed Insurance Agent

Buying your Chihuahua pet insurance can feel like an impossible task. As a proud dog owner and nationally licensed insurance agent, I understand the challenges people face. It can be frustrating to make heads or tails of confusing policy language and determine the best dog insurance company for Chihuahuas. However, it doesn't need to be, which is why I have done an extensive research to help you through the process. Regardless of your state or your dog's age, this article has everything you need to know. Read more about our unbiased ranking methodology and advertiser disclosure.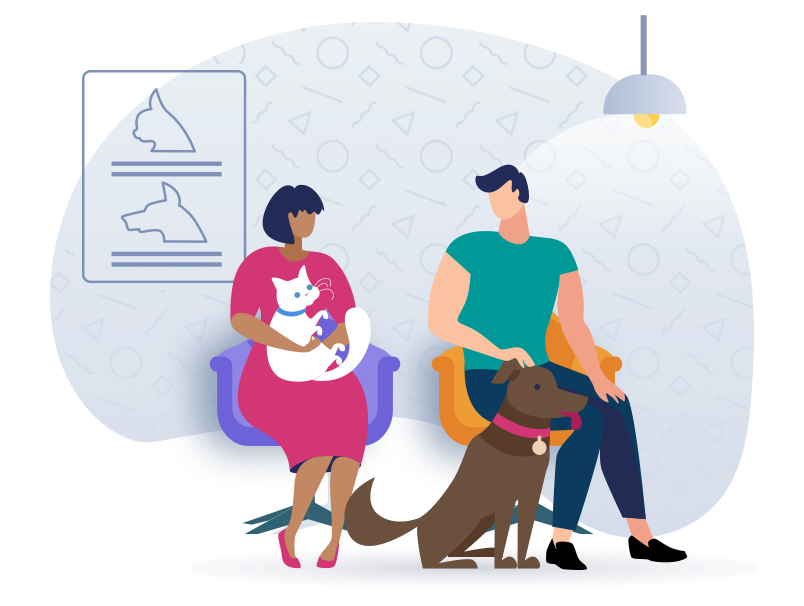 Top Chihuahua Pet Insurance Scored, Ranked & With Cost
Use our below table to quickly compare the best Chihuahua pet insurance providers. The average monthly specific prices shown are based on a healthy 2-year-old Chihuahua with a $500 deductible and 90% reimbursement amount who is located in California with a 90210 zip code. Costs may vary based on age, location, and the coverage amount. Prices are accurate as of May 2023 and are subject to change. For the most up-to-date information, please visit the provider website.
---
Chihuahua Dog Insurance FAQs
What is dog insurance? How is it useful for Chihuahuas?
Protecting your dog to the fullest via insurance requires you to apply for coverage with a pet insurance company and then pay the monthly premiums to keep your policy active. If your dog is involved in an accident or gets ill, you must pay the veterinary bills upfront. After which, you can submit a claim to your insurer for reimbursement. Keep in mind that pet insurance typically does not cover pre-existing conditions, so we encourage dog owners to get their furry companions insured while they are still puppies (8 weeks of age and older).

Dog insurance can be helpful for Chihuahuas, especially in the event of a significant health event, since therapies for diseases such as cancer can exceed $10,000. Uninsured pet owners often face the unfortunate decision to put their dogs down because they do not have the financial means to pay for the needed treatments and procedures.
How old does my Chihuahua need to be to get insured?
Most dog insurance providers do not have an age limit for getting your little pal covered. However, they do require that all dogs be a minimum of 8-weeks-old to put a policy in place. Be aware that the younger your dog, the cheaper it will be to insure them, which is why I recommend getting insurance before your pup's first birthday.

An exception to the traditional insurance model is Pawp. For a monthly flat fee of $24, Pawp will protect up to 6 pets under one "Emergency Fund," irrespective of your animals' ages. However, this "Emergency Fund" only covers one pet for a single vet bill up to $3,000 once per year. Pawp also offers telehealth services and virtual consultations with pet experts.
Is it worth getting Chihuahua dog insurance? What are the most frequent reasons for insurance claims?
Like all breeds, Chihuahuas inevitably face medical emergencies too. The vet bills tend to pile up in such instances, making dog insurance even more vital.

One of the most common ailments plaguing Chihuahuas is patellar luxation, where the knee cap slips or slides out of place. This results from improper development of the groove the knee cap fits into. This can lead to joint degeneration and osteoarthritis in the long run. The primary method of resolving this issue is through surgery, which will prevent your little pal from experiencing the horrendous pain of osteoarthritis. For more mild cases, your veterinarian may recommend physical therapy.

Pulmonic stenosis is yet another condition that afflicts Chihuahuas. This is a disease where the blood does not properly flow to and through a dog's heart. While pulmonic stenosis has varying degrees of severity, the most severe cases are treated with a balloon valvuloplasty. Such surgeries can exceed $5,000. In milder cases, dietary changes and treatment of beta-adrenergic blockers may suffice.

Other ailments plague Chihuahuas, but these are two of the most common. In all scenarios, pet insurance would help shield you from expensive vet bills and ensure your Chihuahua gets the care they need and deserve.
What does dog insurance include and exclude?
Coverage with dog insurance will differ between providers. However, as a general rule of thumb, your policy covers any accident or illness considered to be "sudden and catastrophic." Some examples of such events include eye infections, skin issues, urinary problems, and allergies. It is important to note that if your dog has any medical conditions when you apply for insurance, they will be listed in your policy as pre-existing conditions and not eligible for reimbursement through the claims process. Many dog insurance companies have "wellness packages" you can tack on to your basic policy to cover preventative care measures such as annual physical exams, heartworm screening, vaccines, and more.
How does the claims reimbursement process work?
For hypothetical purposes, imagine your dog needs surgery that costs $7,000, and your insurance policy has a $250 deductible, a 90% reimbursement amount, and a $20,000 annual maximum benefit. Your provider would reimburse you $6,300 minus your $250 deductible. As a result, you would only pay $950 instead of the original $7,000. However, within the pet insurance space, Trupanion has a unique approach. They pay vets in their network directly, so you don't have the stress of having to cover the entire bill upfront.
Which is best: a lower or higher deductible?
Which deductible you choose will depend upon your financial circumstances and personal preference. If you select a lower deductible, you will pay higher monthly premiums but lower out-of-pocket costs for emergencies. With a higher deductible, you can expect to pay lower monthly premiums but higher amounts in case of a catastrophic event. We have noticed that most dog owners prefer either a $250 or $500 deductible.
5 Useful Strategies for Keeping Your Chihuahua Safe & Healthy
1. Implement a strict teeth-cleaning regimen
Chihuahuas have weaker teeth than other breeds, which is all the more reason to stick to a daily teeth-brushing schedule. This should also be supplemented with one or two professional cleanings each year. Lack of dental hygiene can lead to oral infections, resulting in blood poisoning and other potentially fatal circumstances.
2. Stick to a healthy diet and regular feeding schedule
Chihuahuas are tiny, which means they have an extremely fast metabolism. That said, their size means they can only consume so much food at any given time. Therefore, it is essential to feed your Chihuahua small meals multiple times per day to keep their blood sugar and energy levels stable. Doing so will also keep your pup happy and healthy. Consult your veterinarian to determine what will best suit your dog's needs.

Whether you feed your Chihuahua canned, raw, home-cooked meals, or kibble, they need high-quality foods with animal protein, fruits, and vegetables and are low in grains. They also love snacks. One or two small apple slices or baby carrots are great options, and they will help stave off plaque build-up on your pup's teeth.
3. Protect your Chihuahua from extreme temperature changes
Being so tiny, Chihuahuas are quite sensitive to changes in temperature. This is one of the most important things a Chihuahua owner needs to be mindful of when maintaining their best pal's health.

When colder temperatures set in, be sure to protect them with dog clothes and boots. Another option for their paws is paw wax. Keeping them warm post-bath is vital too. Maintaining a comfortable temperature within the house will also keep your Chihuahua in good spirits.

During the hotter months, make sure at least one part of your house is cool enough for them to relax. A fan or AC will come in handy in helping your pup feel at ease. And whenever you leave home, take a bottle of water and a small bowl with you for regular water breaks. Giving your Chihuahua plenty of water throughout the day, even if they haven't been exercising, is wise and will lead to improved health.
4. Make sure your Chihuahua gets daily exercise
Contrary to popular belief, running around the house will not cut it for your Chihuahua. Just because your Chihuahua is tiny does not mean exercise isn't necessary. A daily 30-minute walk outdoors will do wonders for maintaining your dog's health. Since your Chihuahua is tiny, you may need to stop multiple times throughout the walk to give them a breather. Observing your pup and becoming in tune with their needs will go a long way.
5. Groom your Chihuahua, even if it has short hair
All Chihuahuas need regular grooming. For smooth-coat Chihuahuas, brushing can be done once every two weeks with a grooming glove, while long-haired Chihuahuas need to be brushed once or twice per week with a soft, rubber brush (specifically for pets). Consistently doing this will not only keep your dog's coat shiny and healthy, but it will also give you quality time together and strengthen your bond.

Bathing your Chihuahua is another key to good hygiene. Due to their size, bathtime tends to be much easier with Chihuahuas than other dogs. Get your pup used to baths early on, and this can become a pleasant routine. Always use dog-specific shampoo to avoid potential skin irritations and wrap them in a warm towel immediately afterward.

Equally as crucial as taking care of your pup's coat is trimming their nails. Overgrown nails can lead to toe deformities, severe pain, abnormal walking, and skin lesions that may become infected. If you hear your Chihuahua's nails clicking on the floor as they walk, you know it is time to clip their nails. If your dog doesn't like letting you get to work with the clippers, consider tiring them out with a bit of playtime first. We always recommend asking your vet for a nail-trimming tutorial. Incorrect techniques can end up causing tremendous harm to your little pal.
Conclusion
Choosing the best dog insurance for your adult or juvenile Chihuahua is much more straightforward than you may have thought. I suggest getting dog insurance when your pup is more than 8-weeks-old. The earlier in your dog's life that you get an insurance policy, the better the prices with fewer restrictions on pre-existing conditions. That said, getting your dog insured at any age will prove helpful in the event of an emergency and for wellness.
Ready to get started? After countless hours of research, we've found that Lemonade pet insurance consistently performs the best with the lowest monthly premiums.
SwiftScore Ranking Methodology for Chihuahuas
We ranked the best pet insurance policies for Chihuahuas based on a variety of important factors including the following:
Average monthly price for a 2-year-old Chihuahua with a $500 deductible located in the 90210 zip code (Please note: prices will vary greatly based on your location)
Coverage and benefits
Key policy details including accidents and illnesses, surgeries, annual check-ups, cancer treatment, lab tests, and more
AM Best rating of the underwriter
Reimbursement percentage
Annual benefit amount
Technology and user experience

Ease of sign up

Policy language clarity
User reviews
See dog insurance prices in your state
Alabama | Alaska | Arizona | Arkansas | California | Colorado | Connecticut | Delaware | Florida | Georgia | Hawaii | Idaho | Illinois | Indiana | Iowa | Kansas | Kentucky | Louisiana | Maine | Maryland | Massachusetts | Michigan | Minnesota | Mississippi | Missouri | Montana | Nebraska | Nevada | New Hampshire | New Jersey | New Mexico | New York | North Carolina | North Dakota | Ohio | Oklahoma | Oregon | Pennsylvania | Rhode Island | South Carolina | South Dakota | Tennessee | Texas | Utah | Vermont | Virginia | Washington | West Virginia | Wisconsin | Wyoming