7 Best Chausie
Cat Insurance

Plans Compared in 2023

Updated on by Matthew H. Nash – Licensed Insurance Agent

Although Chausie cats are unique with their large, recognizable ears and sharp cheekbones, they require the same care as any other pet. All pets are susceptible to chronic medical conditions or accidents, so having a plan to give your pet the care they need is essential to their health and peace of mind. Medical care for your cat can be hard to predict or budget for, which is why many pet owners choose to enroll their cat in pet insurance. Pet insurance is a great way to prepare for unexpected medical costs and keep your Chausie cat feeling their best. As a licensed insurance agent, I'm here to help make sense of pet insurance's vast world and find the right plan for you. Read more about our unbiased ranking methodology and advertiser disclosure.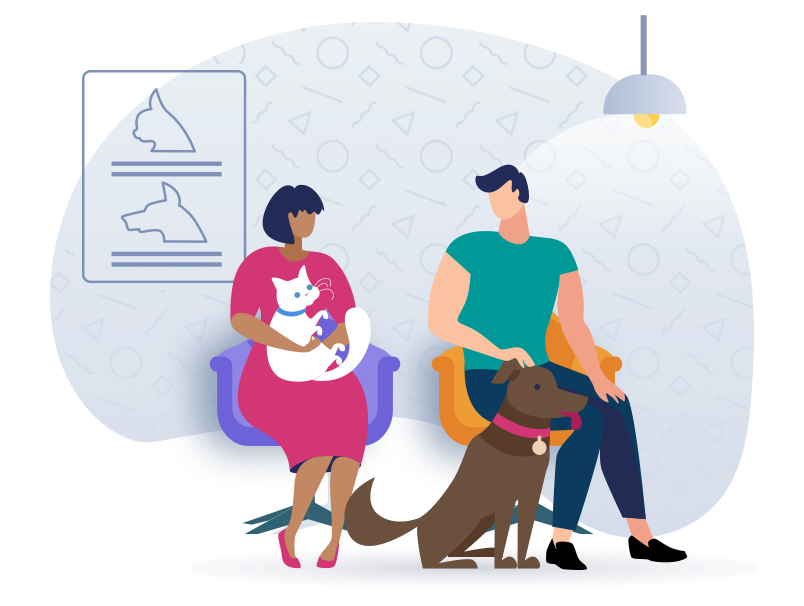 Top Chausie Cat Insurance Scored, Ranked & With Cost
Use our below table to quickly compare the best Chausie Cat insurance providers. The average monthly specific prices shown are based on a healthy 2-year-old Chausie Cat with a $500 deductible and 90% reimbursement amount who is located in California with a 90210 zip code. Costs may vary based on age, location, and the coverage amount. Prices are accurate as of January 2023 and are subject to change. For the most up-to-date information, please visit the provider website.
---
Chausie Cat Insurance FAQs
What is cat insurance and why is it useful for Chausie Cats?
Cat insurance is a medical plan for felines that can help pet owners pay for healthcare costs. Similar to humans' medical insurance, cat insurance can be kept active with a monthly fee and then used in the event of a medical situation to help cover a portion of those costs. Common pet insurance claims include injuries, accidents, unexpected illnesses, tests/diagnostics, exams, surgeries, and other emergency care.

Although pet insurance often won't pay for the entire cost of care, keeping your cat enrolled in insurance can greatly reduce the amount you would need to spend in an emergency. Without medical care being such a large unexpected cost, cat owners can focus more on getting their pet the care they need without worrying about their budget.
What are the age requirements for my Chausie Cat to be insured?
Each insurance provider is different, but the standard rule is that kittens should be at least six to eight weeks old to be enrolled in a cat insurance plan. This age requirement typically aligns with breeder and shelter requirements to adopt out kittens as well, so in most cases, you should be able to enroll your new pet as soon as you bring them home. Some insurance providers may also have maximum age limits for new pets, so you'll want to check with your provider and consider enrolling your pet as early as possible to avoid unexpected medical costs.
What are common insurance claims for Chausie Cats?
Because Chausies are so closely related to large jungle cats, they often inherit some of their ancestors' health problems as well. One of these common conditions is shorter than average intestinal tracts. This makes them unable to digest certain plants or additives, causing allergies or intolerance to certain foods. Inadequate diets could contribute to malnutrition or obesity. Repeated exposure to these foods could also lead to inflammatory bowel disease. Finding the right diet for your Chausie cat is essential, but it may take several vet visits to figure out what's working and what isn't.

Chausie cats are also prone to hip dysplasia, an inherited condition that causes the hip joints not to form properly. Hip dysplasia can lead to joint inflammation and mobility issues for your cat as they age.
What services are covered by cat insurance? What services are excluded from coverage?
Every insurance provider is different and the exact reimbursement amount will depend on your deductible, but most cat insurance plans will cover unexpected illnesses and injuries as a standard. This includes infections, accidents, or any conditions your Chausie cat may develop over his or her life. Many plans also offer add-ons to standard plans that could cover prescriptions, preventative care, or behavioral treatments. Since Chausie cats require such a specific diet, it may be a good option for owners to consider choosing a cat insurance plan that will cover the costs of prescription food.

Excluded services will also depend on the plan itself, but you can expect most pet insurance plans to exclude pre-existing conditions and cosmetic procedures such as declawing. To get the most out of your plan, it is recommended to enroll your pet as soon as possible so that any conditions developed down the line aren't considered pre-existing.
How can you tell which vets accept cat insurance?
Fortunately, most pet insurance plans don't have "in-network" or "out-of-network" providers like human insurance. Instead, most cat insurance plans work on a reimbursement model, allowing owners to continue to see their current vet. As long as you receive care from a licensed veterinarian, you can work directly with your insurance provider to get reimbursed for any payments you made during your Chausie's visit.
How does reimbursement work?
The reimbursement process will differ depending on your pet's insurance company. Once you've paid the bill in full, you can submit a copy of the invoice and receipt to your provider for reimbursement. Most insurance providers will allow you to submit a claim via mail, email, website, fax, or mobile app. However, you should always check with your specific provider to get the exact details on how to submit a claim and what forms you'll need to receive reimbursement.
Should I enroll in a high deductible or low deductible plan?
Deciding which kind of pet insurance plan is best for you and your pet will depend on your situation. Although there is no universally "right" plan, there are many options to fit the needs of any pet owner. High deductible plans typically come with a lower monthly fee, making it ideal for pet owners on a stricter budget. Low deductible plans will often have higher monthly costs, but the plan will cover more in the event of a claim. Consider your monthly budget, emergency fund, and comfort level when deciding between the different types of plans.
5 Useful Strategies for Keeping Your Chausie Cat Safe & Healthy
While many vet visits are often unavoidable, you as a pet owner can take some extra precautions to keep your Chausie cat in the best health possible. Pet insurance can make healthcare more affordable, but the best way to protect your pet's health is by giving them the standard care needed to help prevent sickness in the first place.
1. Nutrition
Figuring out what to feed your Chausie cat is one of the most important steps in keeping him or her healthy. Due to the shorter-than-average intestinal track of this unique breed, Chausie cats can have a tough time digesting certain foods. Many Chausie owners have found that commercial cat food commonly found in stores is inadequate for their pet.

Foods closely aligned with the keto diet – primarily made up of meat and animal fats – seem to work well for many Chausies to keep them healthy and happy at mealtime. If you cannot find a pre-made food that fits your cat's needs, it's not uncommon for Chausie owners to make their pet's food from scratch instead.
2. Playtime
Because Chausies are a hybrid of domestic house cats and large jungle cats, they are considered one of the most active breeds, with similar energy levels to that of a dog. They will need regular playtime to stay entertained and often require toys that stimulate their hunting senses more than usual. Chausie cats are also great candidates for leashes and enjoy going on walks to get their exercise.
3. Safe Surroundings
With a Chausie's active demeanor, it's likely that they could get into trouble while playing in a risky environment. Ensure your home is clear of any hazardous objects that your Chausie could accidentally run into while running or jumping. You should also make sure to keep fragile objects, especially glass, out of the way so your things don't get broken and your cat won't get injured in the aftermath.
4. Grooming
Chausie cats are short-haired and typically don't shed as much as other breeds, but there is still some grooming that should be done regularly in order to keep your cat clean and healthy. Brushing can keep their fur soft and clear of any dirt or dander, but once a week should be adequate for their kind of fur. Keeping their nails trimmed can also make it easier for them to walk on certain surfaces while protecting you and your family from accidental scratches during playtime.
5. Love and socialization
Giving your Chausie cat a loving environment is critical to its long-term health and happiness. Bonding with your Chausie through petting and playtime will give them a sense of home that will keep them in good spirits. Other pets – even certain types of dogs for this active breed – can contribute to their overall well-being. After all, a happy cat is a healthy cat.
Conclusion
Cat insurance can be a great tool for keeping your pet and wallet happy. Although it may feel overwhelming now, I'm confident you will find the right plan for you and your Chausie and quickly learn how easy it is to save on those unexpected health costs. Health conditions aren't often foreseeable, but keeping your pet actively enrolled in a cat insurance plan is the best way to help you stay prepared for anything.
After extensive research, we conclude that Lemonade pet insurance offers the best cat insurance policy at the lowest monthly for Chausie cats.
SwiftScore Ranking Methodology for Chausie Cats
We ranked the best pet insurance policies for Chausie Cats based on a variety of important factors including the following:
Average monthly price for a 2-year-old Chausie Cat with a $500 deductible located in the 90210 zip code
Coverage and benefits
Key policy details including accidents and illnesses, surgeries, annual check-ups, cancer treatment, lab tests, and more
AM Best rating of the underwriter
Reimbursement percentage
Annual benefit amount
Technology and user experience

Ease of sign up

Policy language clarity
User reviews
Other state dog insurance resources
Alabama | Alaska | Arizona | Arkansas | California | Colorado | Connecticut | Delaware | Florida | Georgia | Hawaii | Idaho | Illinois | Indiana | Iowa | Kansas | Kentucky | Louisiana | Maine | Maryland |
Massachusetts | Michigan | Minnesota | Mississippi | Missouri | Montana | Nebraska | Nevada | New Hampshire | New Jersey | New Mexico | New York | North Carolina | North Dakota | Ohio | Oklahoma | Oregon | Pennsylvania | Rhode Island | South Carolina | South Dakota | Tennessee | Texas | Utah | Vermont | Virginia | Washington | West Virginia | Wisconsin | Wyoming