7 Best Chartreux
Cat Insurance

Plans Compared in 2023

Updated on by Matthew H. Nash – Licensed Insurance Agent

Getting the best Chartreux cat insurance can be manageable. Having the right information can make the process as straightforward as possible. Being a nationally licensed insurance agent and doting pet owner, I know the hurdles most cat parents face when deciphering the complexities of policy language and figuring out which provider will meet your needs. Regardless of your cat's age or the state you live in, the essential details my team and I compiled below will help simplify your search and answer the most frequently asked questions. Read more about our unbiased ranking methodology and advertiser disclosure.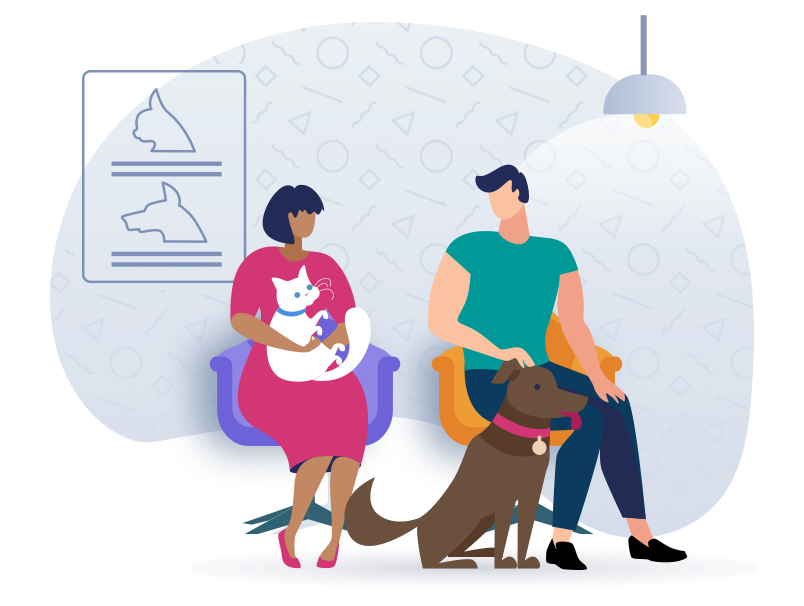 Top Chartreux Cat Insurance Scored, Ranked & With Cost
Use our below table to quickly compare the best Chartreux Cat insurance providers. The average monthly specific prices shown are based on a healthy 2-year-old Chartreux Cat with a $500 deductible and 90% reimbursement amount who is located in California with a 90210 zip code. Costs may vary based on age, location, and the coverage amount. Prices are accurate as of January 2023 and are subject to change. For the most up-to-date information, please visit the provider website.
---
Chartreux Cat Insurance FAQs
What does cat insurance entail? Will my Chartreux benefit from being insured?
Cat insurance serves as a financial safety net to help you cover urgent care expenses, which can be extremely pricey. After all, when your Chartreux is injured or not feeling well, the last thing you want to stress about is money. Having a solid policy helps to alleviate that concern and allows you to focus your time and energy on helping your little pal feel better.

While this breed is known for having robust health, they are susceptible to veterinary emergencies just like other cats. One such health issue known to plague the Chartreux is polycystic kidney disease (PKD). Treatment and maintenance care for the rest of your cat's life can easily exceed $5,000. Another physical concern for the Chartreux is patella luxation. Corrective surgery can cost as much as $2,500 per knee, and the diagnostics, including scans and other tests, can easily tack on another $1,000 to the bill.

As you can see, cat insurance could prove quite helpful in such instances. We recommend insuring your Chartreux while they are still kittens (between 8 weeks and 1 year) before they develop any major health concerns. This will reduce the potential number of exclusions for your policy.
At what age can I insure my Chartreux?
Most cat insurance companies will let you insure your Chartreux once they are at least 8 weeks of age. We encourage you to get them insured as early as possible since it will guarantee you the most comprehensive coverage with the lowest premiums.

If you are looking for the added protection that insurance offers but don't want to deal with credit checks and deductibles, Pawp may be the right choice for you. Pawp gives pet parents an "Emergency Fund" to protect up to 6 pets of any age or health condition in your household for only $24 monthly. The Fund will cover a vet bill for emergency care under $3,000 for a single one of your pets in a given year. The extra benefits of signing up for Pawp's "Emergency Fund" are free pet expert consultations and unlimited televet services.
What are the most frequent causes for claims? Will it be worthwhile to insure my Chartreux?
There are a few reasons for claims among the Chartreux breed, but they are expensive ones. For example, polycystic kidney disease (PKD) is a condition in which cysts develop throughout the kidney tissue. These cysts inhibit the kidneys' proper function, limiting the amount of toxins they can remove from your cat's body, such as ammonia and heavy metals. No cure exists for PKD, but your veterinarian can help you treat and manage symptoms with anti-nausea medication, prescription food, fluids therapy and appetite stimulants. Expect to pay $5,000 or more for your cat's remaining years.

Another frequently reported physical condition your Chartreux may experience is patellar luxation. Having a luxating patella means the kneecap slides out of place because the groove it sits in develops improperly. The result is tremendous pain and discomfort for your kitty as the joint degenerates and the onset of osteoarthritis. It would be best if you had this condition immediately corrected to get the best surgical results (the only real remedy). Such an operation can run as high as $2,500 for each knee, and diagnostics can cost you as much as $1,000.

Ultimately, having a good Chartreux cat insurance policy can help shield you against financial hardships and guarantee you can offer your cat the top care available.
What will my Chartreux cat insurance plan include and exclude?
No two providers or policies guarantee the exact same benefits, but the baseline coverage usually includes any condition or ailment that your provider deems "sudden and catastrophic." Some health issues that would fall under coverage are infections (eye, respiratory, etc.), broken bones, lacerations, abdominal distension or urinary blockages. If you wish for your policy to cover physical exams, vaccinations and other routine care, you may also want to consider purchasing an optional wellness plan.

As mentioned earlier, we encourage cat parents to insure their furry friends as young as possible since this will minimize their chances of developing health problems. Should they have any conditions before getting a policy put in place, any future care or treatment for such issues will be excluded from coverage and listed on your policy as a pre-existing condition.
What can I expect from the claims and reimbursement process?
Before leaving the veterinary hospital, you must pay the bill. After that, you can submit it, along with a claim, to your insurer. They will then process the claim and reimburse you according to your policy details. The big question is, how much can you expect to be reimbursed? Below is a hypothetical scenario to better explain the process.

Let's say that your Chartreux needs an urgent operation costing $5,000. A popular policy choice among cat parents has a 90% reimbursement rate and a $250 deductible, so let's use those numbers. In such circumstances, your provider would cover $4,500 minus the $250 deductible, leaving you to pay only $750.

Despite the tremendous savings this affords you, we understand that paying such large upfront fees can strain finances. Trupanion may be the right cat insurance provider for you if this is a concern for you. They give you the option to take your Chartreux to a veterinarian within their network, and if you do, they will pay their share directly to the animal hospital. This eliminates the claim and reimbursement process, so you only have to pay your portion of the bill and can focus on helping your beloved cat heal.
Should I choose a higher or lower deductible?
While there is no one-size-fits-all regarding deductibles, we can give you an idea of what to expect, and you can choose the deductible that best fits your financial circumstances. For instance, with a lower deductible, you will have higher monthly premiums but a much smaller financial outlay for veterinary emergencies. Conversely, a higher deductible will mean lower monthly premiums but higher out-of-pocket expenses for urgent care.
5 Useful Strategies for Keeping Your Chartreux Cat Safe & Healthy
1. Feed your Chartreux a quality, high-protein diet
Chartreux cats are athletic and muscular and require a premium, high-protein diet to stay lean and healthy. Your best bet is either a top raw food specifically formulated for cats or a first-rate canned food since both have high moisture content. Do not feed your Chartreux any foods loaded with cheap fillers such as wheat, other grains, soy, corn, meals or gums. Also, keep in mind that kibble is dehydrating and loaded with carbohydrates, which often leads to obesity and other serious health problems. It's advisable to set meal times in the morning and evening with no grazing allowed throughout the day.
2. Keep your Chartreux hydrated
Staying hydrated is crucial to good feline health. Since Chartreux cats are known to have weak kidneys, ensuring your little pal consumes plenty of water is even more critical. You can do several things to help your cat keep hydrated each day. Firstly, remember to follow the dietary suggestions above. Secondly, make a fresh bowl of water available at all times. We recommend washing and refilling it at least twice daily to prevent bacteria from forming or dirt and hair from collecting in it. Lastly, you can add a bit of water to your cat's food. Mix a teaspoon or two into each meal, but do not add so much that the food becomes runny, or else your Chartreux may refuse to eat it.
3. Give your Chartreux plenty of bonding time every day
Chartreux cats are some of the most friendly and pleasant out there. They are quiet and rarely demanding vocally. That said, they love quality time with their humans and will always seize any chance to interact with you. Remember to shower them with affection and let them snuggle up next to you on the sofa. And since this breed is known for being highly intelligent, you can even train them to do tricks or give them treat puzzles to tackle. Teaching them to fetch and having them chase a feather wand are a couple of ways you can help them stay fit while simultaneously bonding with you.
4. Comb your Chartreux regularly
Your Chartreux's thick coat is well-suited to being combed, not brushed. Avoid bristle brushes altogether, as they can irritate your cat's skin and mess up the distribution of their natural oils. This breed does not shed much, so once or twice each week will suffice and serve as an excellent form of bonding. That said, your Chartreux will shed their undercoat a few times every year. In these instances, we recommend combing your furry friend daily. Otherwise, they can quickly develop problematic hairballs and get hair all over your house.
5. Get other essential grooming advice from your veterinarian
Combing your Chartreux is not all there is to a healthy cat-grooming regimen. Clipping their nails, cleaning their ears and brushing their teeth are three essentials of grooming. However, incorrectly doing any of these can permanently injure your cat, so consulting your veterinarian for proper techniques is crucial to your cat's safety and well-being.
Conclusion
We hope this article helps you see that finding the best Chartreux cat insurance plan isn't difficult. Of course, we suggest insuring your little pal before they turn 1 year old to get the most extensive coverage and competitive premiums. Nevertheless, insuring them at any age will prove beneficial for veterinary emergencies and wellness support.
After extensive research, we conclude that Lemonade pet insurance offers the best cat insurance policy at the lowest monthly for Chartreux cats.
SwiftScore Ranking Methodology for Chartreux Cats
We ranked the best pet insurance policies for Chartreux Cats based on a variety of important factors including the following:
Average monthly price for a 2-year-old Chartreux Cat with a $500 deductible located in the 90210 zip code
Coverage and benefits
Key policy details including accidents and illnesses, surgeries, annual check-ups, cancer treatment, lab tests, and more
AM Best rating of the underwriter
Reimbursement percentage
Annual benefit amount
Technology and user experience

Ease of sign up

Policy language clarity
User reviews
Other state dog insurance resources
Alabama | Alaska | Arizona | Arkansas | California | Colorado | Connecticut | Delaware | Florida | Georgia | Hawaii | Idaho | Illinois | Indiana | Iowa | Kansas | Kentucky | Louisiana | Maine | Maryland |
Massachusetts | Michigan | Minnesota | Mississippi | Missouri | Montana | Nebraska | Nevada | New Hampshire | New Jersey | New Mexico | New York | North Carolina | North Dakota | Ohio | Oklahoma | Oregon | Pennsylvania | Rhode Island | South Carolina | South Dakota | Tennessee | Texas | Utah | Vermont | Virginia | Washington | West Virginia | Wisconsin | Wyoming