7 Best
Chantilly-Tiffany Cat Insurance

Plans Compared in 2023

Updated on by Matthew H. Nash – Licensed Insurance Agent

In 1969, a breeder in New York purchased and bred two long-haired chocolate cats with golden eyes. Since the cats were of unknown origin, she initiated a breeding program emphasizing the beautiful coat and coloring and registered the breed as Foreign Longhairs. The breed's name was later changed to Tiffany to highlight the cat's elegance. Still, this name caused some confusion since a British cat registry already had a breed called Tiffany, a crossbreed of Burmese with Chinchilla Persian. As a result, the Tiffany was renamed Chantilly and is now usually referred to as the Chantilly-Tiffany. This breed is generally quite healthy with no known breed-specific illnesses or health conditions. However, all cats, regardless of breed, can be subject to common feline illnesses like respiratory viruses, occasional flare-ups of feline urinary tract disease, and ear infections, or even unexpected injuries. Unfortunately, veterinary care for these issues can result in costly veterinary visits, procedures, or medication. Fortunately, enrolling your pet in cat insurance can help you defray some of those out-of-pocket costs. It's a great idea to research different cat insurance plans because many pet insurance providers are offering a variety of coverage on the market today. The following article includes general information about cat insurance and breed-specific tips for living with these beautiful cats. Read more about our unbiased ranking methodology and advertiser disclosure.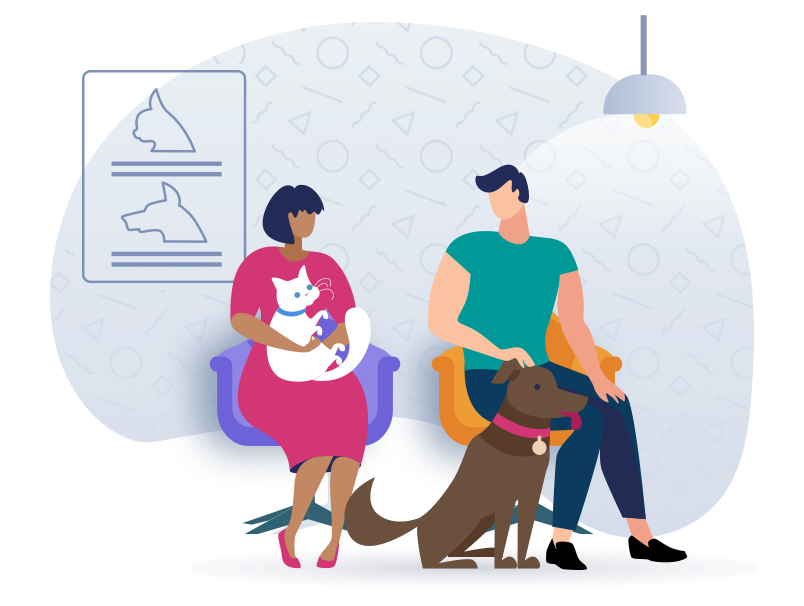 Top Chantilly-Tiffany Cat Insurance Scored, Ranked & With Cost
Use our below table to quickly compare the best Chantilly-Tiffany Cat insurance providers. The average monthly specific prices shown are based on a healthy 2-year-old Chantilly-Tiffany Cat with a $500 deductible and 90% reimbursement amount who is located in California with a 90210 zip code. Costs may vary based on age, location, and the coverage amount. Prices are accurate as of January 2023 and are subject to change. For the most up-to-date information, please visit the provider website.
---
Chantilly-Tiffany Cat Insurance FAQs
Since this breed is very healthy, do I really need cat insurance?
In the same way that health insurance is a good idea for people, cat insurance is good for any cat, regardless of the health or breed. Most cats will need veterinary care beyond a regular, annual check-up at some point in their lives, whether for a mild urinary tract or ear infection, a respiratory virus, or something more serious. Many insurance plans also cover preventative care like dental cleanings, which are often recommended for cats. Veterinary treatment for these issues as well as any unexpected injuries can quickly add up. A good, basic cat insurance policy can help you cover some of those out-of-pocket expenses, potentially saving you hundreds of dollars.
When should I start coverage for my Chantilly-Tiffany kitten?
Many breeders and veterinarians recommend waiting to bring a kitten home until at least eight weeks old. With Chantilly-Tiffany cats specifically, the kittens often take longer to transition to solid food, so you might actually wait a bit longer to bring your kitten home. Whatever the case, cat insurance providers will usually not offer coverage for kittens younger than eight weeks old anyway. Whether you are adding a kitten or an older cat to your family, you should check with your chosen insurance provider for any specific age requirements.
Since Chantilly-Tiffany cats have no breed-specific issues, what procedures or types of veterinary care should I get coverage for?
Although Chanitlly-Tiffany cats are usually very healthy, they do tend to have sensitive digestive systems and seem prone to hairballs, which sometimes leads to intestinal blockage. If your veterinarian is concerned about the potential for blockage, he might use an x-ray or ultrasound to rule out any issues. Insurance coverage for diagnostic procedures, medication, surgery, and preventative dental care is recommended for all cats.

As a side note, most insurance companies, including pet insurance companies, do not cover pre-existing conditions.
How do I use my cat insurance once I've enrolled my Chantilly-Tiffany?
Cat insurance is very simple to use because it is based on a reimbursement model. Take your Chantilly-Tiffany to your regular veterinarian for annual check-ups, sick visits, or emergencies. Pay your veterinarian's office directly, usually the same day of service. Once your bill is paid, simply submit a reimbursement request to your insurance provider who will determine the appropriate amount of reimbursement based on your plan's coverage and rates.
What is the recommended deductible for Chantilly-Tiffany cats?
There are no specific recommendations when it comes to choosing a deductible for your cat insurance plan; it's completely up to you whether you want a high deductible, a low deductible, or no deductible. Higher deductible plans usually come with lower monthly premiums, which might be appealing if you are on a tighter budget. Since you might not anticipate needing a great deal of additional veterinary care for your Chantilly-Tiffany cat, especially if it is young and healthy, you might be comfortable with a high-deductible plan. If your cat is older, though, you might choose to start out with a plan that has a lower deductible but a slightly higher monthly premium, since health issues can crop up as your cat ages.
5 Useful Strategies for Keeping Your Chantilly-Tiffany Cat Safe & Healthy
Because they are generally very healthy, Chantilly-Tiffany cats also tend to live a long time, usually 11-15 years. To make the most of your years with your cat, the following are a few breed-specific tips to keep your pet as healthy and happy as possible:
1. Grooming
The beautiful, silky, smooth, soft coat of Chantilly-Tiffany cats is actually one of the easiest to groom of all semi-longhairs or longhairs because they do not have an undercoat. Although they might shed less than you would assume, frequent grooming and brushing is still recommended to keep the coat looking beautiful and tangle-free and to reduce shedding.

One of the more noticeable traits of the Chantilly-Tiffany is its very hairy ears. While adorable, these hairy ears can trap dirt and debris from the environment and can also be prone to the accumulation of earwax. Dirt and earwax can eventually lead to ear infections, so it's a good idea to check your cat's ears when you groom them. Cleaning once a week with specially formulated wipes or with a soft, warm cloth should keep ear infections to a minimum. Always be on the watch for redness, bad odor, or itchiness, since these are signs of infection.
2. Nutritious Diet
Many Chantilly-Tiffany cat owners report that this breed tends to have delicate digestive systems. Check with your veterinarian about recommendations for high-quality food. Many cat food manufacturers produce food specifically for sensitive stomachs. At the very least, you should avoid corn and dairy products in the food, which are difficult for any cat to digest.
3. Interactive Play
Chantilly-Tiffany cats love people, often choosing a favorite person to follow around from room to room all day. This people-oriented nature means they will thrive with interactive play. Although their exercise needs are moderate, they will enjoy chasing toys, remote-controlled mice, and wand toys. Spending a little time playing with your cat every day will help keep their weight in check and also provide plenty of bonding opportunities.
4. Hairballs
Any cat breed can be subject to hairballs, which occur naturally as the cat grooms itself. Excess hair usually passes through the cat's system, but sometimes can accumulate into large hairballs that lodge in the stomach or intestine, causing intestinal blockage. Some Chantilly-Tiffany cats pull their own hair and over-groom, leading to patches of baldness and large hairballs. Brushing your cat at least every other day will help alleviate your cat's need to over-groom. Several products are available at local pet stores to help your cat get rid of hairballs as well.
5. Love and Affection
This breed makes an excellent family pet. Their personalities are moderate – not too gentle, lazy, or active. They love people, including children, and other family pets. Because they get so attached to their owners, they do not do well when left alone too long and might become very vocal, especially at night. As a result, they do best in active families who can shower them with love and attention and do not spend too much time away from home.
Conclusion
You love your Chantilly-Tiffany, and it's an important part of your family. You know that being a good cat owner involves providing shelter, food, and love to your pet, as well as proper veterinary care, including regular annual check-ups and medicine or treatments when they are sick or injured. Veterinary care can be expensive, especially if your cat needs medication or surgery. It's natural to worry about veterinary bills piling up. Instead of worrying about whether or not you'll be able to pay for the best care for your cat, enrolling in a good, basic cat insurance plan can go a long way toward easing your mind. Whether you're just beginning your research into cat insurance providers, or you're ready to enroll, I recommend looking at Lemonade pet insurance. They are a reputable insurance company and offer great coverage options and reasonable rates for all cat breeds, including Chantilly-Tiffany cats. They make the process simple. Just read through their plan descriptions, pick the best plan for you and your cat, enroll, and pay your monthly premium to keep your coverage active. Financial help will be there whenever you need it, and you can relax and enjoy your time with your pet instead of worrying.
SwiftScore Ranking Methodology for Chantilly-Tiffany Cats
We ranked the best pet insurance policies for Chantilly-Tiffany Cats based on a variety of important factors including the following:
Average monthly price for a 2-year-old Chantilly-Tiffany Cat with a $500 deductible located in the 90210 zip code
Coverage and benefits
Key policy details including accidents and illnesses, surgeries, annual check-ups, cancer treatment, lab tests, and more
AM Best rating of the underwriter
Reimbursement percentage
Annual benefit amount
Technology and user experience

Ease of sign up

Policy language clarity
User reviews
Other state dog insurance resources
Alabama | Alaska | Arizona | Arkansas | California | Colorado | Connecticut | Delaware | Florida | Georgia | Hawaii | Idaho | Illinois | Indiana | Iowa | Kansas | Kentucky | Louisiana | Maine | Maryland |
Massachusetts | Michigan | Minnesota | Mississippi | Missouri | Montana | Nebraska | Nevada | New Hampshire | New Jersey | New Mexico | New York | North Carolina | North Dakota | Ohio | Oklahoma | Oregon | Pennsylvania | Rhode Island | South Carolina | South Dakota | Tennessee | Texas | Utah | Vermont | Virginia | Washington | West Virginia | Wisconsin | Wyoming