7 Best
Cavapoo

Pet Insurance Plans Compared in 2023

Updated on by Matthew H. Nash – Licensed Insurance Agent

A mix between the Cavalier King Charles Spaniel and the Poodle, the Cavapoo was first bred in Australia in the 1950s. In the late 1990s, breeders in Australia began breeding Cavapoo puppies for the US and UK markets. This happy, affectionate breed continues to be popular today. There are many different pet insurance providers on the market today. They all offer a wide range of coverage options and plans for all dog breeds, including Cavapoo dogs. As a lifelong dog owner and licensed insurance agent, I will provide information about dog insurance, in general, to help you as you begin your research, as well as breed-specific tips to help you as you care for your beloved Cavapoo dog. Read more about our unbiased ranking methodology and advertiser disclosure.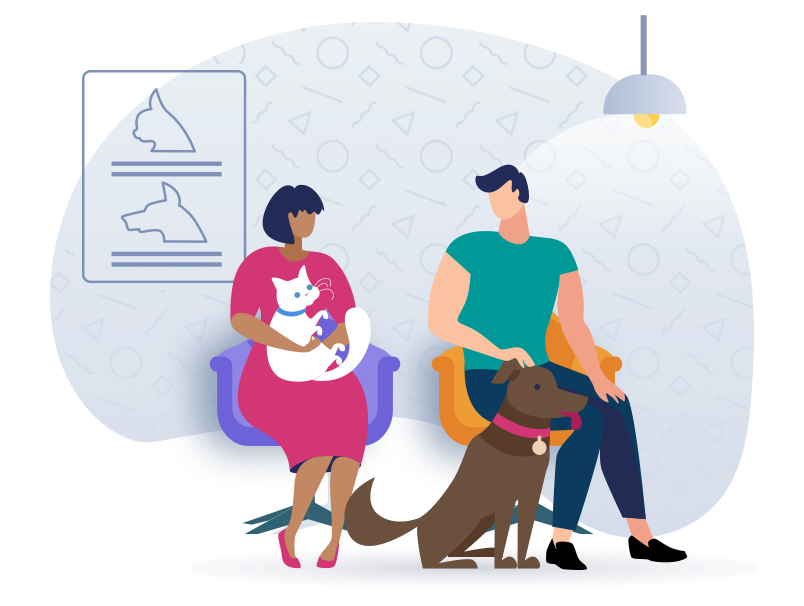 Top Cavapoo Pet Insurance Scored, Ranked & With Cost
Use our below table to quickly compare the best Cavapoo pet insurance providers. The average monthly specific prices shown are based on a healthy 2-year-old Cavapoo with a $500 deductible and 90% reimbursement amount who is located in California with a 90210 zip code. Costs may vary based on age, location, and the coverage amount. Prices are accurate as of January 2023 and are subject to change. For the most up-to-date information, please visit the provider website.
---
Cavapoo Pet Insurance FAQs
If my Cavapoo dog is generally healthy, should I buy dog insurance now or wait until I need it?
Regardless of your dog's health, all dog owners can benefit from enrolling in pet insurance. Generally speaking, dog insurance helps cover dogs' medical expenses in the same way health insurance helps you pay your medical expenses. Cavapoo dogs can be prone to certain health concerns because of their parent breeds. Health issues like mitral valve disease, syringomyelia, primary secretory otitis media, hip dysplasia, and von Willebrand's disease can affect your dog as it ages, even if they have no symptoms as a puppy. In addition, occasional, unexpected illnesses or injuries can affect any dog, regardless of breed or age. Many insurance plans offer coverage for things like diagnostic procedures, medicine, and preventative care like dental cleanings, which all dogs can benefit from. It's a good idea to enroll your Cavapoo dog in an insurance plan even if it is young and healthy to make sure the coverage is there when you need it.
At what age does coverage start?
Most breeders and veterinarians recommend that puppies be at least eight weeks old before you bring them home, although sometimes you might be asked to wait until the puppy is closer to ten weeks old. Based on this practice, many dog insurance providers do not offer coverage for puppies younger than eight weeks. As you research dog insurance providers and plans, you should always check about specific age requirements. Once you've determined age eligibility, enrolling your Cavapoo dog as soon as possible is a good idea, especially since some illnesses like mitral valve disease can begin to affect dogs at an early age.
What type of coverage do Cavapoos usually need?
Breed-specific health issues like mitral valve disease, syringomyelia, glue ear, hip dysplasia, and von Willebrand's disease, which sometimes affect this breed, generally require different diagnostic procedures like x-rays, ultrasounds, MRI, or CT scans. For instance, if your Cavapoo dog develops a heart murmur, your veterinarian will likely use an ultrasound to check for mitral valve disease.

Mitral valve disease and syringomyelia, which leads to the development of fluid-filled cavities in the spinal cord, are generally controlled with medication. Primary secretory otitis media, or glue ear, occurs when a mucus plug forms in the middle ear cavity, and surgery is generally needed to remove the plug. Antibiotics follow surgery to clean out the ear.

Treating hip dysplasia usually requires surgery and pain medication while treatment for Von Willebrand's disease might involve blood transfusions for your dog.

Given these potential breed-specific medical conditions, choosing a dog insurance plan that offers coverage for diagnostic procedures, medication, and surgery is probably a good idea.
Do I need to check with my veterinarian to see if their office accepts insurance?
Unlike health insurance for people, dog insurance works on a reimbursement model, so you don't need to check with your veterinarian's office to ensure they accept insurance. You are responsible for paying your veterinarian directly for medical services up front, usually on the day of service. After you submit a reimbursement request to your insurance provider, they reimburse you for some of those costs. Your insurance provider takes all the guesswork out of the process for you, since they are the ones who will review your reimbursement request and bill, compare it with your chosen plan's rates and coverage, and send you the appropriate amount back.
Under what circumstances should I look for a high deductible plan?
As with other types of insurance, dog insurance plans generally come with a high deductible or low deductible, although some plans might be available with no deductible at all. The choice is up to you, taking into account your finances and the health of your breed and individual dog. If you are worried about breed-specific health issues, or your dog is older, it might make sense to choose a lower deductible even though it will also mean you'll be paying a higher monthly premium. On the other hand, a plan with a higher deductible usually means you pay a lower monthly premium, which might be more appealing to you if you are worried about your finances or are on a tight budget.
5 Useful Strategies for Keeping Your Cavapoo Dog Safe & Healthy
Your Cavapoo dog can live an average of 12 to 15 years, when healthy and well-cared for. You want to do everything you can to ensure your pet lives a long, healthy, happy life, and the following tips might help you make that possible:
1. Grooming
Most Cavapoo dogs have medium-length coats that are either wavy or curly. Thanks to their poodle heritage, Cavapoo dogs don't generally shed very much and are relatively easy to groom, needing regular brushing every two to three days to prevent mats and tangles. A bath every two to four weeks will help keep them clean and smelling great.

Aside from caring for their coats, Cavapoo dogs tend to need extra care of their eyes and ears. This breed is prone to reddish-brown staining under the eyes, but you can prevent or minimize staining by cleaning under the eyes daily with wipes or a warm washcloth. For the ears, it's important to clean the ears regularly with dog-safe ear wipes or a warm washcloth to help prevent primary secretory otitis media, or glue ear.
2. Nutritious Diet
As with other small dog breeds, the Cavapoo dog usually needs around half a cup to a cup of food per day. Since smaller dogs have faster metabolisms than larger dogs, they need food that is higher in fat and protein to help maintain their energy. Always check with your veterinarian to get recommendations about types of food as well as appropriate amounts to feed your dog to avoid overfeeding. As with most other small breeds, Cavapoo dogs can tend toward obesity, which often leads to medical issues such as patellar luxation, where the knee pops out of the socket, and arthritis.
3. Love and Affection
Cavapoo dogs are outgoing, loving, and playful, just like both of their parent breeds. Cavapoo dogs are extremely friendly, social, and affectionate, making them wonderful family or therapy dogs but less than ideal guard dogs. Since Cavapoo dogs do not enjoy being left alone, this breed is best for families, a stay-at-home parent, a home where at least one person works from home, or a retired couple. If left alone too long, the Cavapoo dog might develop separation anxiety and engage in destructive behavior.
4. Exercise
Even though the Cavapoo dog can have high energy levels, their exercise requirements are actually very moderate. They will be satisfied with daily walks of at least 30 minutes, although they will likely try to make friends with everyone they see, so your walks might be longer than planned. If you enjoy hiking, your Cavapoo dog will be more than happy to come along for that as well, but they are just as happy to lie around with you on the couch.
5. Indoor Only
Bred to be a companion dog, the Cavapoo dog should always be kept as an indoor dog only. Most Cavapoo dogs, especially ones with a short muzzle, are sensitive to heat, so they should never be left outside, especially on a hot day. Their small size and easygoing nature make this breed ideal for apartment living.
Conclusion
Your Cavapoo dog is important to you. As a good dog owner, you know that regular veterinary care is vital to your dog's health, but you might also be worried about paying expensive veterinary bills. When your Cavapoo dog needs medicine or treatments if they are sick or injured or develops an ongoing health issue, dog insurance can help ease your mind about your ability to cover those costs, no matter what your bank account looks like. It takes little research to pick a great insurance provider with the coverage options you want.
After extensive research, we conclude that Lemonade pet insurance offers the best dog insurance policy at the lowest monthly cost for the Cavapoo. They offer several different plans at reasonable rates. Once you have decided on the best plan for you, enroll your pet, pay your monthly premium, and relax and enjoy spending time with your beloved canine companion.
SwiftScore Ranking Methodology for Cavapoos
We ranked the best pet insurance policies for Cavapoos based on a variety of important factors including the following:
Average monthly price for a 2-year-old Cavapoo with a $500 deductible located in the 90210 zip code
Coverage and benefits
Key policy details including accidents and illnesses, surgeries, annual check-ups, cancer treatment, lab tests, and more
AM Best rating of the underwriter
Reimbursement percentage
Annual benefit amount
Technology and user experience

Ease of sign up

Policy language clarity
User reviews
Other state dog insurance resources
Alabama | Alaska | Arizona | Arkansas | California | Colorado | Connecticut | Delaware | Florida | Georgia | Hawaii | Idaho | Illinois | Indiana | Iowa | Kansas | Kentucky | Louisiana | Maine | Maryland |
Massachusetts | Michigan | Minnesota | Mississippi | Missouri | Montana | Nebraska | Nevada | New Hampshire | New Jersey | New Mexico | New York | North Carolina | North Dakota | Ohio | Oklahoma | Oregon | Pennsylvania | Rhode Island | South Carolina | South Dakota | Tennessee | Texas | Utah | Vermont | Virginia | Washington | West Virginia | Wisconsin | Wyoming