6 Best
Cane Corso

Pet Insurance Plans Compared in 2023

Updated on by Matthew H. Nash – Licensed Insurance Agent

With a name that roughly means "bodyguard", it's easy to see the appeal of having a Cane Corso by your side! But just as your Cane Corso looks out for you, you may be wondering how you can best look out for them with dog insurance.

As a nationally licensed insurance agent and lifelong dog owner, I know how to sort through confusing insurance language and help you find the best coverage for the best price. I'm here to help you better understand dog insurance, no matter which state you call home or how old your Corso is! Read more about our unbiased ranking methodology and advertiser disclosure.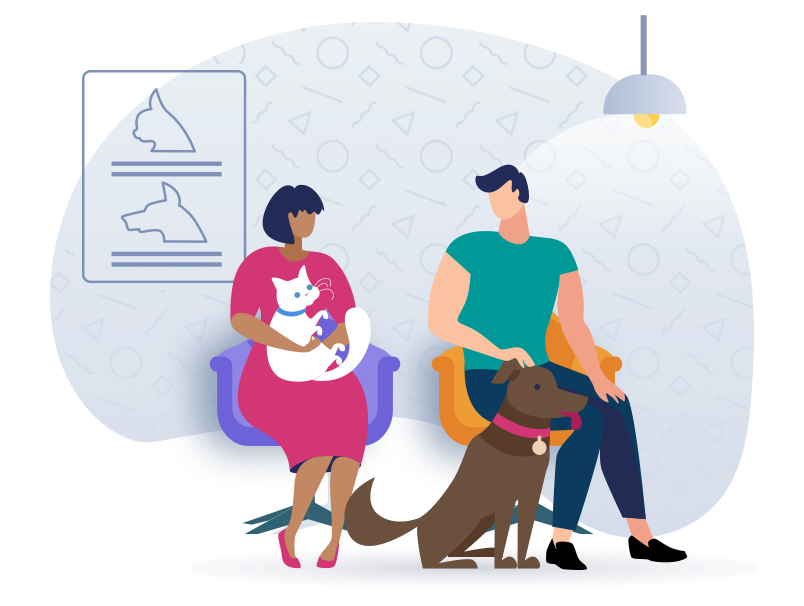 Top Cane Corso Pet Insurance Scored, Ranked & With Cost
Use our below table to quickly compare the best Cane Corso pet insurance providers. The average monthly specific prices shown are based on a healthy 2-year-old Cane Corso with a $500 deductible and 90% reimbursement amount who is located in California with a 90210 zip code. Costs may vary based on age, location, and the coverage amount. Prices are accurate as of January 2023 and are subject to change. For the most up-to-date information, please visit the provider website.
---
Cane Corso Dog Insurance FAQs
What is dog insurance and how does it work?
Dog insurance can serve as a security blanket for you and your Cane Corso when a sudden emergency requires vet care. Most of the time, it will sit in the background, waiting until an emergency to be used. To keep your dog insurance active and ready, though, you will usually have to pay a certain amount each month depending on your plan type.

When choosing your dog insurance plan, this monthly fee will be one of the factors that you weigh to determine which is best for you.

To use your dog insurance, there will usually be some sort of emergency where your Corso needs veterinary care. You will pay the vet for that care, pay your deductible to your insurance, and then submit a claim for reimbursement.
What will dog insurance cover and what won't it cover?
Dog insurance covers the kind of unexpected emergencies that can cost you hundreds if not thousands of dollars in vet care. These emergencies include broken bones, infections, allergic reactions, car accidents, and other similar kinds of unexpected ailments and illnesses.

Dog insurance does not cover your standard, normal vet expenses that are from wellness visits, vaccinations, and sometimes neuter/spay operations. Some dog insurance companies do offer extensions to their basic insurance plans that cost a little more but can cover some of these standard expenses. Depending on your lifestyle and how often you visit the vet throughout the year, these extensions may be worth the added price for you personally.

Another set of things that dog insurance does not normally cover is "pre-existing health conditions". Some insurance providers will consider offering coverage for pre-existing conditions that are "curable", but this list isn't usually very long. Because many things can be considered pre-existing and thus un-coverable, it is important to get insurance for your Cane Corso as soon as you can.

Whether it's through speaking to a representative or by looking under the FAQ section of their website, your insurance company should have a thorough list of what exactly they will and will not cover with their dog insurance plans.
What is a reimbursement rate?
Your reimbursement rate is the percentage of your vet bill that your insurance will give back to you due to an unexpected pet emergency. Often, this percentage is around 80-90%.
How do I figure out my reimbursement amount?
Here's a helpful sample scenario to help you calculate what your reimbursement amount would be if your Cane Corso had a sudden emergency:

Imagine that you've already picked out what insurance plan and company you want protecting your Corso. Let's say that this specific plan has a 90% reimbursement rate, a $250 deductible, and a $20,000 annual max benefit.

(This $250 deductible is simply the amount of money you need to pay before your insurance company will reimburse you for your claim. Additionally, that $20,000 annual max benefit just means that your insurance plan covers up to $20,000 in emergency vet expenses each year.)

Coming back to your reimbursement, let's imagine now that your loyal pup had an accident and needs a $10,000 unexpected surgery. Thanks to your 90% reimbursement rate, you will be given back $9,000 of that $10,000 (again, after you've submitted a claim). Taking $250 for your deductible, you will only be paying a total of $1,250 from that original whopping $10,000.

Though paying over a thousand in vet care at one time can seem a bit overwhelming, it is only a fraction of that original vet bill because of dog insurance!

Normally, you have to pay your vet before submitting a claim and then receiving reimbursement from your insurance. However, one insurance company offers a plan where you don't have to pay the vet out of pocket at all. Trupanion does require that you choose a vet from their network, which may be a drawback for some. For others, however, the ability to completely avoid out of pocket payments can be well worth not having first say in their choice of vet.
Is it better to have a high or low deductible – which is better?
Determining which deductible option, high or low, is best for you, will require you to contemplate your current financial situation and the foreseeable future. To help you in the meantime, however, we have broken down the differences between your two options:

Purchasing a dog insurance plan with a high deductible means that you will pay less each month to keep your Corso's plan active, but that you will pay more during an emergency. Because a deductible is the amount you have to pay to submit a claim for reimbursement, you will need to be prepared to spend this when an emergency happens. An example high deductible could be $500, so even though you're only paying $15 a month you would have to pay $500 upfront during a vet emergency.

Purchasing a plan with a low deductible means that you will pay a little more each month but less in an emergency. For example, say your monthly bill is $35 but you only pay $250 when your Corso has an unexpected accident.

Most insurances today have an easy to use quote calculator on their websites that can help you determine which option best suits you and your finances.
Is it useful for me to have dog insurance as a Cane Corso owner?
While every dog is unique, each breed like the Cane Corso has its predispositions towards certain ailments and illnesses. A Cane Corso in prime health can still develop a hidden illness, meaning that unexpected emergencies can never 100% be avoided.

With this in mind, we do think that having dog insurance ready in the case of an emergency can be very worthwhile for you and your Cane Corso, even if it means one more recurring monthly payment. While another $15, $30, or $45 a month may make it tempting to reconsider getting dog insurance at all, that relatively small fee every month can save you from a sudden $1,000, $5,000, or even $10,000 vet bill that has to be paid out of pocket out of nowhere.

Moreover, because most pet owners are not prepared to shell out that kind of cash when an unexpected veterinary emergency does happen, some dog owners have even had to euthanize their beloved pet, all because they couldn't afford the care. Getting dog insurance for your Cane Corso can significantly reduce the likelihood of that sad reality ever happening to you.
Is there an age limit to when I can get my Corso insured? How old does my puppy need to be before they can be covered?
Most dog insurance providers do not have an age limit stating that your Corso needs to be younger than 12 years, for example, to be covered by insurance. Most do require that your Corso puppy be a certain age before applying for insurance; however, this age minimum usually runs around 6-8 weeks old.

Purchasing insurance for your Cane Corso will almost always be cheaper to do while they're young, so if you happen to adopt/buy/rescue a Corso puppy, we highly recommend getting them insured before their first birthday. This also helps protect you from not covering those pre-existing conditions we mentioned earlier, because your Corso will be so young. In spite of this, however, we still suggest getting your Corso insured no matter how old they are. They may be 5 years old when you adopt them, but their chances of developing one of those pre-existing conditions only increases with age, so it will be most helpful to get them covered soon after bringing them home.

One insurance company, Pawp insurance, does offer protection for up to 6 pets of any age. This is what Pawp calls their "Emergency Fund" plan, which they offer for a very reasonable $19 a month. It does have its limits though, so we advise really thinking over whether this is the best plan for you and your pet family before deciding. Depending on your lifestyle, you may decide that having an emergency fund available for up to 6 pets is very beneficial.

The main thing to consider with Pawp's plan is that any veterinary emergency you want to submit a claim for has to be cleared by their virtual vet team. This means that there is a chance that this team can deny your claim and thus keep you from receiving any reimbursement. Like most insurance companies, Pawp also has limits on how much it will cover in vet bills each year.
What are common reasons for dog insurance claims?
Dog insurance is often claimed for these common doggy health issues:
Ear infections
Eye infections
Gastrointestinal issues
Skin diseases
Cancer
Puppies are not only at risk for one of those common health issues, but can also need to have the insurance claimed for lacerations, bite wounds, diarrhea, and swallowing foreign objects.

The majority of dog owners, myself included, can say just how expensive even one of these health issues can be to have treated at the vet's, let alone if your pet has more than one! Having your Corso pup insured before one of these develops can save you a pretty penny in veterinary expenses.
5 Useful Strategies for Keeping Your Cane Corso Safe & Healthy
Caring for your Cane Corso during emergencies can be stressful, but interacting with your Corso during the day-to-day can be stress-relieving and rewarding! Coming home to your loyal best friend is a great feeling, along with seeing those happy tail wiggles when your Corso is having fun.

To help you keep the fun rolling, we've listed 5 different ways you can help your Cane Corso stay safe and healthy:
1. Train your Cane Corso
Being a large dog breed, Cane Corsos/Corsi can at first appear intimidating to people who don't know the breed. Early training and socialization is key to refine your Corso's obedient behavior and loyalty so that they can be trusted to take out around strange people or dogs. This innate loyalty makes the Corso breed eager to please, so positive reinforcement during training will likely get you the best results in your Corso's training.
2. Daily Grooming and Washing are Key
With a stocky appearance, Cane Corsos are sometimes referred to as "Italian Mastiffs". Like Mastiffs, your Corso may be vulnerable to issues like hip dysplasia, bloat, and eye problems. Daily grooming and gentle washing of the face can help you become familiar with what your Corso's body looks and acts like when it's healthy—so that you can then quickly recognize when your dog is acting abnormally due to injury or illness.
3. Daily Excercise is Key for the Cane Corso
Exercising a Cane Corso is not for the faint-hearted. Unlike the Great Dane, for example, who can make an excellent apartment dog due to their lazier dispositions, Cane Corsos need rigorous exercise to stay healthy. Going on regular runs, long walks or hikes, or having them accompany you on bike rides are all examples of the kind of physical work you'll need to put into your Corso.
4. Keep your Cane Corso Busy
Mental stimulation is essential to keep your Corso from misbehaving. It's easy to see that this large pup could surely make a mess in the house if left to their own boredom! Corsos can be fantastic competition dogs in sports like tracking, obedience, and agility, so you might consider training your Corso in a specific field to keep their minds and bodies busy.
5. Keep Human Food Away from your Cane Corso
Despite many misconceptions, human food is often a dangerous and possibly toxic treat to give your dog. Your Cane Corso could easily be poisoned or harmed by any one of these common household foods, especially if consumed in excess: chocolate, coffee, dairy, salt, and artificial sweeteners to name a few. Keep these and other potential toxins out of your Corso's reach and in secure containers to prevent any accidents.
Conclusion
As dog lovers and owners, we know that the responsibility of doggy healthcare starts in our daily routines. Brushing your Corso's teeth, playing with them when you're home from work, and keeping up with regular vet visits are all ways you can show your Cane Corso proper love and attention.

However, we know that even the best cared for pups can have unexpected accidents and emergencies. Knowing that you can trust your dog insurance to have your back in these stressful moments can reduce the likelihood of unnecessary euthanization and help relieve some of the emotional tolls of caring for your Corso.
Ready to get started? After countless hours of research, we've found that Lemonade pet insurance consistently performs the best with the lowest monthly premiums.
SwiftScore Ranking Methodology for Cane Corsos
We ranked the best pet insurance policies for Cane Corsos based on a variety of important factors including the following:
Average monthly price for a 2-year-old Cane Corso with a $500 deductible located in the 90210 zip code (Please note: prices will vary greatly based on your location)
Coverage and benefits
Key policy details including accidents and illnesses, surgeries, annual check-ups, cancer treatment, lab tests, and more
AM Best rating of the underwriter
Reimbursement percentage
Annual benefit amount
Technology and user experience

Ease of sign up

Policy language clarity
User reviews
See dog insurance prices in your state
Alabama | Alaska | Arizona | Arkansas | California | Colorado | Connecticut | Delaware | Florida | Georgia | Hawaii | Idaho | Illinois | Indiana | Iowa | Kansas | Kentucky | Louisiana | Maine | Maryland | Massachusetts | Michigan | Minnesota | Mississippi | Missouri | Montana | Nebraska | Nevada | New Hampshire | New Jersey | New Mexico | New York | North Carolina | North Dakota | Ohio | Oklahoma | Oregon | Pennsylvania | Rhode Island | South Carolina | South Dakota | Tennessee | Texas | Utah | Vermont | Virginia | Washington | West Virginia | Wisconsin | Wyoming