7 Best California (CA) Cat Insurance Plans Compared 2022
Updated on May 23, 2022 by Matthew H. Nash – Licensed Insurance Agent
Whether you grew up with pets or are preparing to welcome your first one, getting a new cat or kitten is a simultaneously exhilarating and overwhelming experience! As a California resident, licensed California insurance agent, and newly-minted Kitten dad, I know firsthand the joy and sleepless nights that go into welcoming your new fur family member into your home.

This article is all about California cat insurance, whether you live in Los Angeles, San Diego, Sacramento, Santa Barbara, Fresno, Merced, or anywhere in between, this guide has you covered in the Golden State. Read more about our unbiased ranking methodology and advertiser disclosure.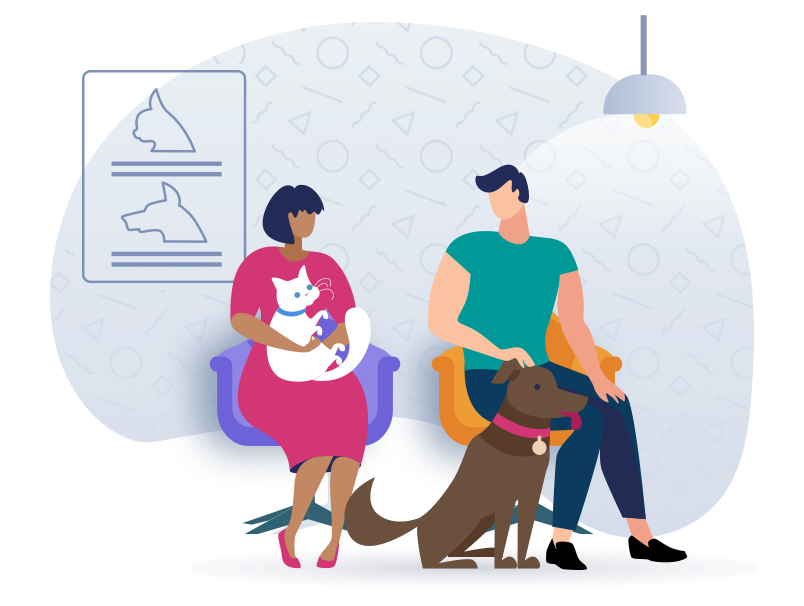 Top California (CA) Cat Insurance Scored, Ranked & With Cost
Use our below table to quickly compare the best California (CA) Cat insurance providers. The average monthly specific prices shown are based on a healthy 2-year-old California (CA) Cat with a $500 deductible and 90% reimbursement amount who is located in California with a 90210 zip code. Costs may vary based on age, location, and the coverage amount. Prices are accurate as of January 2022 and are subject to change. For the most up-to-date information, please visit the provider website.
---
California (CA) Cat Insurance FAQs
What does a cat insurance plan cover?
Cat insurance, like pet insurance for dogs and puppies, typically will cover expenses that result from unexpected veterinary expenses like emergency surgery, broken bones, allergic reactions, and infections.

On the other hand, your cat insurance likely will not cover any pre-existing health condition your cat may have. Additionally, basic pet insurance plans do not usually cover standard veterinary expenses like wellness visits, checkups, vaccinations, and spay/neuter operations. However, you can always inquire and see if your pet insurance company offers any purchasable add-ons to your plan that might cover those standard expenses.
How much will cat insurance cost me in California?
Your average monthly payment will be around $25 for a kitten and $30 for an adult for an average domestic shorthair cat's basic insurance plan. For a large cat's basic insurance plan, like the larger breed Maine Coon, the average will be around $20 for a kitten and $35 for an adult.

By location, Los Angeles, CA seems to have higher monthly rates on average for cat insurance than areas like San Diego and Sacramento.
As a California pet owner, is it worth it to get my cat covered by pet insurance?
It can feel a bit needless to get your cat covered by insurance, particularly if they are an indoors-only cat. However, indoors or outdoors, your cat is likely to have at least one unexpected health emergency scare in their lifetime and the reality is that many pet owners are often not financially prepared to handle this kind of expense. If you have pet insurance for your cat when this emergency does happen, though, you will be saved from paying a solid chunk of veterinary expenses straight out of pocket.

Cat and dog owners alike who weren't prepared to cover their pets' medical emergencies financially have had to make the tragic decision to have their pet euthanized simply because they couldn't afford to pay the vet bills. In cases like these, pet insurance can be the difference between continued life and untimely death for your pet.
How long after getting cat insurance can I submit a claim?
Your particular insurance company may vary in its waiting period, but typically you will have to wait for two weeks or more after purchasing your pet insurance plan before you can submit a claim or "use" your pet insurance. Accordingly, you will still be responsible to pay for any veterinary emergencies that occur before this timeframe is up.
How does pet insurance work?
As we mentioned above, you can "use" your pet insurance once your company's standard waiting period has ended. Once that period is over, your pet insurance will more or less exist in the background until you need it. When you need to use it, the process will look like this: you pay your vet when your kitty has an emergency and then later, after you have paid your insurance deductible, you can submit a claim to your pet insurance for that vet expense. Your insurance will then reimburse you for roughly 80% of that vet bill, otherwise called your reimbursement rate.
Which is better, a high or low deductible?
If you choose between a cat insurance plan with a high or low deductible, we can give you a little breakdown!

An insurance plan with a high deductible means that you'll be paying less each month but more in the case of an actual pet emergency. However, a plan with a low deductible means that you will pay a little more each month so that you can pay less when your feline has an unexpected health emergency. Deciding between the two is ultimately up to you and, as such, we recommend thoughtfully considering your current financial situation and what it will look like for the foreseeable future before choosing.

Check out your insurance company's website to see if they provide an easy-to-use quote calculator that can help you when deciding between a plan with a high or low deductible.
How old does my cat need to be for me to get them insurance?
While puppies only have to be between 6 and 8 weeks old to be covered by pet insurance, kittens have to wait until they are about 8 months old on average before an insurance company will cover them. It is more expensive to cover an adult cat than a kitten, so we advise getting your kitty covered by pet insurance sooner than later–typically, the preferred age is sometime before their first birthday to save you a little money while also getting your kitten protection as soon as possible.

Though it is cheaper to purchase an insurance plan for a kitten than an adult cat, we believe that your precious kitty deserves the protection no matter their age. Even if you are hoping to adopt an older cat, consider getting them covered, too!
How do I know which vet will take my pet insurance in California?
Unlike human health insurance, your cat's insurance does not limit which "doctor", in this case, vet, that you can see. This is because your veterinarian and insurance will not typically ever interact, thereby leaving you free to take your kitty to any vet of your choosing!
5 Useful Strategies for Keeping Your Cat Safe & Healthy in California
Beyond those concerning feline emergencies, however, there is the matter of caring for your kitty during your daily routines. Here are 5 tips and strategies for keeping your Californian kitty healthy and safe:
1. Know Local Safety and Evacuation Plans
Wildfires are California's greatest known natural disaster, though floods and landslides follow suit. We advise brushing up on your county's safety and evacuation plans in case you have to quickly get yourself and your kitty out of harm's way.
2. Take Extra Precautions When Taking Your Cat On Trips
Though the fatality rate isn't enormous, the rate of people accidentally falling off cliffs in California has increased over the years due to a lack of caution–particularly when taking selfies. For those of you who take your kitty on outdoor adventures, the next time you go to take an outdoor photoshoot with your cat be sure to take extra care when walking around. You may even find a few places designated as "No Selfie Zones"!
3. Always Mind the Weather For Outdoor Cats
California is widely known for being a hot state to visit, not just in reference to the many attractions! Summer days in California generally sit around 80 degrees, which means the inside of your car can reach upwards of 100 degrees when parked unattended! The best plan we recommend is to never leave your feline friend alone in your vehicle, no matter the season.
4. Know the Local Predators
Death by rattlesnake bite isn't very common in California, but hundreds of rattlesnake bites are reported annually. If your cat is an indoor-outdoor or firmly outdoor cat and you have reason to believe there is a rattlesnake nearby, we suggest limiting your cat's time outside until the snake has left your area.
5. Microchip and Collar Your Cat
A handy tip for both you and your local animal control is to have your cat microchipped in case they ever go missing. The next best thing is to make sure your kitty's collar has updated tags with your contact information.
Conclusion
While we don't always know what to expect when bringing a new family member home, being a pet owner is an exciting journey of learning responsibility while receiving regular wet kisses and warm cuddles.

Although "buying pet insurance" may not have been on your first list of to-do's when bringing your kitty home, we hope that after reading this article you feel more prepared in making this decision. Though it can be hard to add another monthly financial responsibility to your ever-growing list, an unexpected veterinary emergency can be much more overwhelming and even devastating. Getting your cat or kitten covered as soon after your cat has passed your insurance company's minimum age requirement can save you both emotional and financial worry. Paying for an expensive feline emergency directly out of pocket is never ideal, so we recommend purchasing an insurance plan for your furry friend as soon as it financially doable for you and your family.
Ready to get started? After countless hours of research, we've found that Lemonade pet insurance consistently performs the best with the lowest monthly premiums.
SwiftScore Ranking Methodology for California (CA) Cats
We ranked the best pet insurance policies for California (CA) Cats based on a variety of important factors including the following:
The average monthly price for a 2-year-old California (CA) Cat with a $500 deductible located in the 90210 zip code (Please note: prices will vary greatly based on your location)
Coverage and benefits
Key policy details including accidents and illnesses, surgeries, annual check-ups, cancer treatment, lab tests, and more
AM Best rating of the underwriter
Reimbursement percentage
Annual benefit amount
Technology and user experience

Ease of sign up

Policy language clarity
User reviews
See dog insurance prices in your state
Alabama | Alaska | Arizona | Arkansas | California | Colorado | Connecticut | Delaware | Florida | Georgia | Hawaii | Idaho | Illinois | Indiana | Iowa | Kansas | Kentucky | Louisiana | Maine | Maryland | Massachusetts | Michigan | Minnesota | Mississippi | Missouri | Montana | Nebraska | Nevada | New Hampshire | New Jersey | New Mexico | New York | North Carolina | North Dakota | Ohio | Oklahoma | Oregon | Pennsylvania | Rhode Island | South Carolina | South Dakota | Tennessee | Texas | Utah | Vermont | Virginia | Washington | West Virginia | Wisconsin | Wyoming