7 Best Burmilla
Cat Insurance

Plans Compared in 2023

Updated on by Matthew H. Nash – Licensed Insurance Agent

Several stories exist about the origins of the Burmilla cat breed. Although the details differ, everyone agrees it was a happy accident. In 1981, a silver, male Chinchilla Persian mated with a Burmese female. The resulting kittens had the striking, thick, silky coats of the Chinchilla and the gentle temperament of the Burmese. The breed name of "Burmilla" is a combination of "Burmese" and "Chinchilla." Most Burmilla cats have the incredibly soft coat and bright green, black-rimmed eyes of the Chinchilla cat breed and the sweet personality of the Burmese cat breed. Unfortunately, Burmilla cats can be prone to polycystic kidney disease like Chinchilla cats as they age and struggle with allergies. In addition to these breed-specific health issues, Burmilla cats, like all cats, can be subject to common feline illnesses like respiratory viruses, occasional flare-ups of feline urinary tract disease, and ear infections, to name a few. Veterinary care for these conditions, or for unexpected injuries to your cat, can result in costly veterinary visits, procedures, or medication. Fortunately, cat insurance can help you defray some of those costs. Many different pet insurance providers offer a variety of cat insurance plans. Before enrolling, you might need to research which cat insurance plan is right for you and your pet. I've included some information about cat insurance in this article, along with some breed-specific tips for living with Burmilla cats. These will hopefully be helpful as you begin your research. Read more about our unbiased ranking methodology and advertiser disclosure.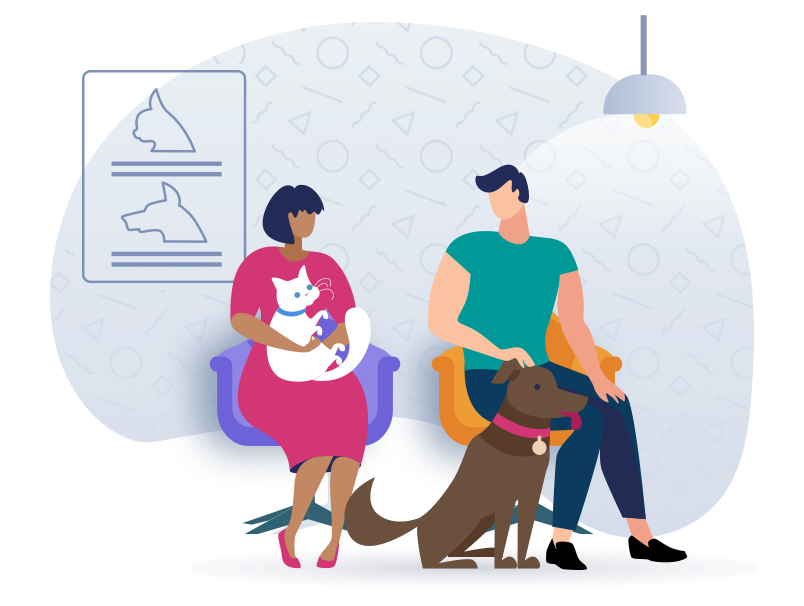 Top Burmilla Cat Insurance Scored, Ranked & With Cost
Use our below table to quickly compare the best Burmilla Cat insurance providers. The average monthly specific prices shown are based on a healthy 2-year-old Burmilla Cat with a $500 deductible and 90% reimbursement amount who is located in California with a 90210 zip code. Costs may vary based on age, location, and the coverage amount. Prices are accurate as of January 2023 and are subject to change. For the most up-to-date information, please visit the provider website.
---
Burmilla Cat Insurance FAQs
What is insurance for cats? Can my Burmilla cat benefit from insurance even if it's healthy?
Cat insurance is a great idea for any cat owner, regardless of the health or breed of their cat. Even if your specific Burmilla cat is generally healthy, the breed, in general, does tend to suffer from allergies and can develop polycystic kidney disease, which is an inherited disorder that leads to the development of small, closed, liquid-filled sacs, or cysts, in the kidneys, in their later years. Veterinary treatment for these issues as well as unexpected illnesses or injuries, especially if surgery is needed, can become costly. A good cat insurance policy can help you cover some of those out-of-pocket expenses.
How old does my Burmilla cat need to be to start insurance coverage?
Since most cats are weaned between the ages of eight and twelve weeks, you'll likely be bringing your Burmilla kitten home then, if you are getting your kitten from a breeder. Cat insurance providers will usually not offer coverage for kittens younger than eight weeks old, but as soon as you bring your cat home, whether as a kitten or an older cat, check with your chosen insurance provider for any specific age requirements. Getting your Burmilla cat enrolled as soon as possible is a great idea because polycystic kidney disease, which can affect some Burmila cats, is sometimes diagnosed in cats as young as six months old.
Are there specific veterinary care procedures or types I should get coverage for?
As mentioned previously, Burmilla cats can sometimes suffer from allergies or develop polycystic kidney disease. Your veterinarian will likely diagnose polycystic kidney disease via ultrasound. Treatment for both conditions could include medication and diet control, and fluid therapy might also be used to control any kidney disease. Given these breed-specific health issues, you might be interested in insurance plans that cover diagnostic procedures like x-rays, ultrasounds, and medication. Other procedures, like dental cleanings for preventative care, are also something to consider for all cats, regardless of health. As is the case with most health insurance plans, cat insurance plans usually do not cover medical care for pre-existing conditions.
Do I get an insurance card to bring to my veterinarian's office?
You do not get an insurance card to bring to your veterinarian's office because you do not need one. Because cat insurance works on a reimbursement model, you and your Burmilla cat can reap the benefits without worrying whether your veterinarian accepts your specific cat insurance. Whenever you visit your veterinarian, whether your Burmilla cat needs a regular exam, is sick, or has been injured, pay your veterinarian's office directly for services rendered. Once your bill is paid, submit a reimbursement request to your insurance provider. Depending on your chosen plan's coverage and rates, your insurance provider will cut you a check for the appropriate amount.
My cat is healthy. Should I get a high-deductible plan?
Deciding whether to get a plan with a high, low, or no deductible is completely up to you. If you keep in mind that higher deductibles usually mean you will be paying lower monthly premiums, this option might appeal to you if your cat is young and healthy and you do not anticipate needing a great deal of veterinary care. Lower monthly premiums might also be preferable if money is tight, or you are just starting out. On the other hand, if you adopt an older cat, you might start out with a plan that has a lower deductible but a slightly higher monthly premium. You can always change your plan later if your circumstances change.
5 Useful Strategies for Keeping Your Burmilla Cat Safe & Healthy
As a breed, Burmilla cats generally live 7-12 years when they are healthy and receive the proper care. The following are a few breed-specific tips to keep your Burmilla as healthy and happy as possible:
1. Grooming
Because they are a cross between the short-haired Burmese and the long-haired Chinchilla, the Burmilla cat can have either a short or semi-long coat. Unfortunately, their coats are prone to matting. Fortunately, brushing once or twice a week with a stainless steel comb helps distribute skin oils, preventing tangles and mats, and minimizing shedding and hairballs. You should also regularly trim your Burmilla cat's nails and clean his teeth by brushing them yourself or taking him to the vet for dental cleanings, which will help protect against gum and dental disease.
2. Nutritious Diet
All cats need meat in their diets; in fact, their digestive systems are not able to process grains and gluten well. You can choose to feed your Burmilla cat a wet, dry, or even raw food diet as long as the food is high in quality and the first ingredient listed is meat. If you're not sure what food to buy, check with your veterinarian to see if he or she recommends any specific brands. Your veterinarian will also give you an idea of the appropriate amount of food to feed your Burmilla daily to keep it at a healthy weight, avoiding excess weight gain and obesity.
3. Interactive Play
Although Burmilla cats are not excessively active, they are playful and inquisitive and thrive on human interaction. Playing with your cat with interactive wand toys or balls or remote-controlled mice is a great way to get them some exercise and keep you both entertained. Some Burmilla owners have noted that their pets often retain kitten-like characteristics as adults – pouncing and leaping and enjoying toys well into their prime. Other owners have leash-trained their Burmilla cats to go on walks so they can explore the outdoors together. This breed does tend to be sensitive to heat, however, which is something important to keep in mind if you decide to take your Burmilla cat for walks.
4. The Sky's the Limit
Burmilla cats love to climb, but they are also known to be a little bit clumsy. It's probably a good idea to keep valuable or fragile knick knacks on lower shelves or behind closed doors to prevent them being knocked down. You should also provide one or two cat towers, shelves, or perches for your Burmilla to satisfy their climbing instincts and keep them away from unstable shelving, bookshelves, or china hutch.
5. Love and Affection
This easygoing, social breed is also generally very affectionate, which is wonderful since most owners can't resist petting their silky soft fur. They love human company and want lots of love from their families. In general, Burmilla cats get along well with children, other cats, and even friendly dogs, making them wonderful family pets.
Conclusion
Being a good cat owner involves providing shelter, food, and love to your pet. In addition to providing your feline friend the basics, you know they also need proper veterinary care, including regular annual check-ups and medicine or treatments when they are sick or injured. Although veterinary care can be expensive, you don't have to worry as much about your ability to provide the best care for your pet, regardless of the state of your finances, if you enroll your cat in a good cat insurance plan with a reputable insurance provider. Doing a little bit of research to determine what options are out there, as far as providers and coverage, is the first step toward greater peace of mind regarding your Burmilla cat.
After extensive research, we conclude that Lemonade pet insurance offers the best cat insurance policy at the lowest monthly for Burmilla cats. Read through their plan descriptions, pick the best plan for you and your cat, enroll, and don't forget to pay your monthly premium to keep your coverage active. You can relax, knowing the coverage is there when you need it, and enjoy your time with your pet.
SwiftScore Ranking Methodology for Burmilla Cats
We ranked the best pet insurance policies for Burmilla Cats based on a variety of important factors including the following:
Average monthly price for a 2-year-old Burmilla Cat with a $500 deductible located in the 90210 zip code
Coverage and benefits
Key policy details including accidents and illnesses, surgeries, annual check-ups, cancer treatment, lab tests, and more
AM Best rating of the underwriter
Reimbursement percentage
Annual benefit amount
Technology and user experience

Ease of sign up

Policy language clarity
User reviews
Other state dog insurance resources
Alabama | Alaska | Arizona | Arkansas | California | Colorado | Connecticut | Delaware | Florida | Georgia | Hawaii | Idaho | Illinois | Indiana | Iowa | Kansas | Kentucky | Louisiana | Maine | Maryland |
Massachusetts | Michigan | Minnesota | Mississippi | Missouri | Montana | Nebraska | Nevada | New Hampshire | New Jersey | New Mexico | New York | North Carolina | North Dakota | Ohio | Oklahoma | Oregon | Pennsylvania | Rhode Island | South Carolina | South Dakota | Tennessee | Texas | Utah | Vermont | Virginia | Washington | West Virginia | Wisconsin | Wyoming