6 Best
Burmese Cat Insurance

Plans Compared in 2023

Updated on by Matthew H. Nash – Licensed Insurance Agent

Burmese cats are a favorite breed for many pet lovers with shiny brown coats and striking gold eyes. However, like any other pet, Burmese cats are susceptible to health issues and need regular vet care. Although having a cat is enjoyable and fulfilling, paying for medical care can be stressful and expensive. One option to help pet owners pay for their Burmese cat's veterinarian bills is cat insurance.

Cat insurance can take some of the stress out of pet ownership and help your pet through any illnesses or injuries throughout their life. As a licensed insurance agent, I've looked into the different options to insure your Burmese cat and can help you determine which insurance plan is right for you and your furry friend. Read more about our unbiased ranking methodology and advertiser disclosure.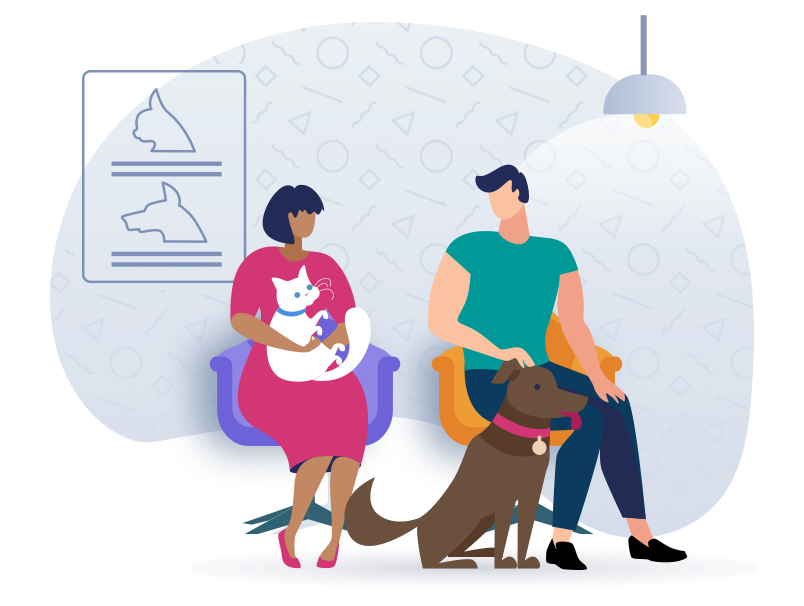 Top Burmese Cat Insurance Scored, Ranked & With Cost
Use our below table to quickly compare the best Burmese Cat insurance providers. The average monthly specific prices shown are based on a healthy 2-year-old Burmese Cat with a $500 deductible and 90% reimbursement amount who is located in California with a 90210 zip code. Costs may vary based on age, location, and the coverage amount. Prices are accurate as of May 2023 and are subject to change. For the most up-to-date information, please visit the provider website.
---
Burmese Cat Insurance FAQs
What is cat insurance and why is it useful for Burmese Cats?
Similar to humans' medical insurance, cat insurance is a healthcare plan that helps cat owners pay for costs associated with unexpected injuries, accidents, illnesses, surgeries, medications, tests/diagnostics, emergency care, or exam fees. Although pet insurance may not cover the full cost of care, it significantly reduces the financial burden on pet owners. Once your cat is enrolled, pet owners need to pay their monthly premium and request vet bill reimbursement whenever needed.

Even if a cat is typically very healthy, any pet could become unexpectedly ill or accidentally injured. These unplanned costs could strain cat owners significantly, so pet insurance is a great way to help plan and budget for these surprise costs.
What are the age requirements for my Burmese Cat to be insured?
Insurance providers typically require kittens to be six to eight weeks old in order to enroll in cat insurance. In many cases, you should be able to enroll your Burmese cat as soon as you bring them home from the shelter or breeder. Additionally, some insurance providers may have a maximum age limit to enroll your pet, so it's always better to get started with insurance as soon as possible to avoid any unexpected costs without coverage.
What are common insurance claims for Burmese Cats?
All pets run the risk of accidental injury or unexpected illness. And despite the idea that cats always land on their feet, many adventurous felines can easily end up with injuries from jumping or playing. Cats in general also commonly need care for foreign object ingestion or toxicity from dangerous foods or plants. Burmese cats are especially susceptible to glaucoma (failure of the eyes' drainage system) and feline hyperaesthesia syndrome (extreme sensitivity to touch on certain areas of the cat's body). They are also more prone to calcium oxalate stones in the urinary tract, especially if they are male, obese, or middle-aged. When enrolled, pet insurance can help cover some or all of the costs associated with treating these conditions or anything else that may affect your cat throughout his or her life.
What services are covered by cat insurance? What services are excluded from coverage?
The services covered by cat insurance are different for every plan. However, standard coverage usually includes unexpected illnesses and accidental injuries. This includes any infections or conditions that your Burmese cat may develop throughout his or her life.

Many pet insurance plans also have optional add-ons based on your budget and preferences. This could include preventative care, prescriptions, or even behavioral treatment. Depending on your pet and expected costs throughout his or her life, these add-ons could be great additions to your pet insurance plan.

Excluded services also depend on the specific plan. Typically, however, cat insurance won't cover any pre-existing conditions prior to enrolling in insurance. This is why it's important to enroll your Burmese cat in pet insurance as soon as possible to avoid any conditions he or she develops being considered pre-existing and ineligible for coverage.
How can you tell which vets accept cat insurance?
Unlike human medical insurance, cat insurance doesn't have a specific network of vets that they'll work with to provide coverage. No vets are considered "in-network" or "out of network". Instead, you can take your Burmese cat to any licensed veterinarian to get them the necessary care. Then, as the pet owner, you will work directly with the insurance company to get reimbursed for any costs accrued.
How does reimbursement work?
Many pet insurance plans use the reimbursement model as opposed to covering costs upfront. Once your Burmese cat has been treated by a veterinarian and you've paid the bill, you can begin the reimbursement process. Most insurance providers allow you to fill out a form and submit via app, website, email, mail, or fax, although each insurance provider is a little different. You can then be reimbursed for a portion or all of your vet bill depending on the deductible and terms of your plan.
Should I enroll in a high-deductible or low-deductible plan?
The specifics of which cat insurance plan is right for you will depend on your situation. High deductible plans often require lower monthly payments, but the plan may not reimburse as much. Low deductible plans may cover more, but the monthly payment is usually higher. Some plans may not have a deductible at all, which may be ideal for some pet owners. When deciding on a plan, consider your pet and financial situation. There is no universally "right" plan, but there are many options to find one that is perfect for you and your Burmese cat.
6 Useful Strategies for Keeping Your Burmese Cat Safe & Healthy
Although pet insurance can help cover your Burmese cat when needed, but you can take steps as a cat owner to keep your furry friend happy and healthy. You can hopefully minimize health risks and unplanned vet trips by making the following part of your regular pet care routine.
1. Grooming
Burmese cats require regular grooming to keep them healthy like many other pets. Regular brushing can help remove dirt, prevent shedding, and stimulate blood circulation. It will also keep their coats soft and shiny. Nail trims not only protect your skin and furniture from scratching, but it can also prevent your cat from getting caught in the carpet or breaking their nails by accident. Although cats are self-grooming, it's also a good idea to bathe your cat every few weeks to ensure your pet is properly cleaned.
2. Regular exams
Scheduling your Burmese cat regular appointments to visit the vet is one of the best ways to care for them. During their appointment, your cat will get up to date on any vaccinations or other treatments to prevent illnesses. Your vet will also conduct a thorough exam to check for any signs of illness or injury. Making regular check-ups part of your pet ownership allows health conditions to be caught early and treated as soon as possible.
3. Playtime
Cats are natural hunters, and Burmese cats especially are typically very playful and energetic. Carving out time to play with your cat will stimulate his or her natural predator instincts, and it's a great way to give them exercise. Obesity is one of cats' most common health conditions, so keeping them active is essential. Playtime can consist of feather toys, laser pointers, catnip, or even just a cardboard box for them to explore.
4. Litter Box Maintenance
Nobody likes cleaning the litter box, but maintaining it is key to keeping your Burmese cat happy and monitoring their health. Cats are very particular creatures, so they often require a sparkling clean litter box to do their business. This can prevent inappropriate elimination outside of the box, unless there's a specific health concern causing the accidents. Keeping an eye on what's in the box can also signal when something is wrong.
5. Nutrition and Hydration
Professionals recommend a balanced diet for your cat in order to promote good health and prevent obesity. A mixture of dry and wet food is common, but speaking with your vet about nutrition recommendations can help you determine what and when to feed your Burmese cat. Cats also require a lot of hydration, especially if they're fed mostly dry food. Making water available to your cat at all times is crucial, and products like cat water fountains can further promote adequate hydration.
6. Love and socialization
More than anything, providing your Burmese cat with love and socialization can help give them the quality of life they deserve. There's a common misconception that cats don't like people, but they are actually very social and loving animals. Taking the time to talk to your cat, pet your cat, or just sit with your cat can go a long way. In return, they will give you unconditional love and companionship for life.
Conclusion
Insuring your Burmese cat is one of the most important things you can do as a pet owner. Cat insurance is an essential tool to being able to give your furry friend the care they need without a second thought. Accidents happen and illnesses are unpredictable, so enrolling in pet insurance can keep your cat safe without breaking the bank. Although the different insurance providers and plan types can be overwhelming, there is definitely one out there that is right for your situation.
After extensive research, we conclude that Lemonade pet insurance offers the best cat insurance policy at the lowest monthly for Burmese cats.
SwiftScore Ranking Methodology for Burmese Cats
We ranked the best pet insurance policies for Burmese Cats based on a variety of important factors including the following:
Average monthly price for a 2-year-old Burmese Cat with a $500 deductible located in the 90210 zip code
Coverage and benefits
Key policy details including accidents and illnesses, surgeries, annual check-ups, cancer treatment, lab tests, and more
AM Best rating of the underwriter
Reimbursement percentage
Annual benefit amount
Technology and user experience

Ease of sign up

Policy language clarity
User reviews
Other state dog insurance resources
Alabama | Alaska | Arizona | Arkansas | California | Colorado | Connecticut | Delaware | Florida | Georgia | Hawaii | Idaho | Illinois | Indiana | Iowa | Kansas | Kentucky | Louisiana | Maine | Maryland |
Massachusetts | Michigan | Minnesota | Mississippi | Missouri | Montana | Nebraska | Nevada | New Hampshire | New Jersey | New Mexico | New York | North Carolina | North Dakota | Ohio | Oklahoma | Oregon | Pennsylvania | Rhode Island | South Carolina | South Dakota | Tennessee | Texas | Utah | Vermont | Virginia | Washington | West Virginia | Wisconsin | Wyoming