6 Best
Bullmastiff

Pet Insurance Plans Compared in 2023

Updated on by Matthew H. Nash – Licensed Insurance Agent

Buying dog insurance for your Bullmastiff may feel like an overwhelming task. As a nationally licensed insurance agent and a proud pet owner, I appreciate the difficulties in making sense of policy jargon and determining the best dog insurance company for Bullmastiffs. I have researched this topic extensively so that this article has everything you need to know regardless of where you live in the US or how old your dog is. Read more about our unbiased ranking methodology and advertiser disclosure.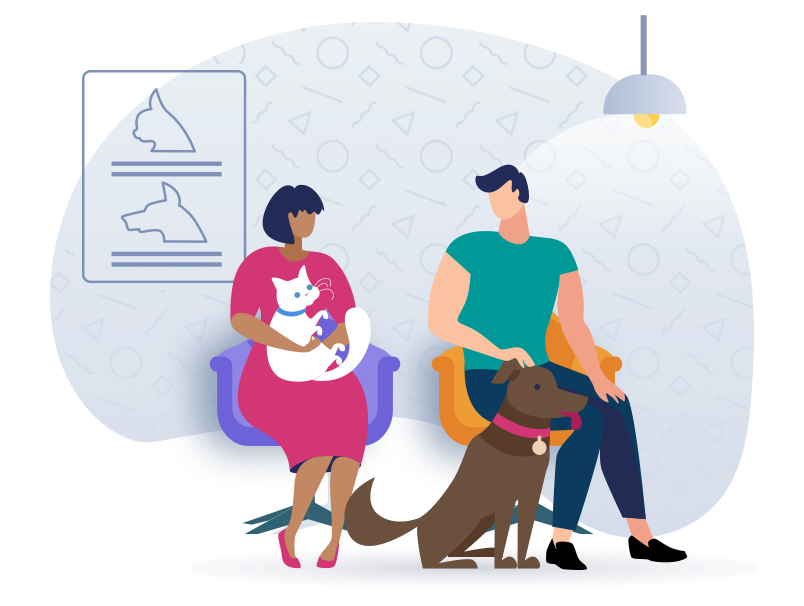 Top Bullmastiff Pet Insurance Scored, Ranked & With Cost
Use our below table to quickly compare the best Bullmastiff pet insurance providers. The average monthly specific prices shown are based on a healthy 2-year-old Bullmastiff with a $500 deductible and 90% reimbursement amount who is located in California with a 90210 zip code. Costs may vary based on age, location, and the coverage amount. Prices are accurate as of January 2023 and are subject to change. For the most up-to-date information, please visit the provider website.
---
Bullmastiff Dog Insurance FAQs
What is dog insurance? How is it helpful for Bullmastiffs?
To protect your dog with insurance, apply for coverage with the provider of your choice and pay the monthly premiums to keep the policy active. Should your dog become involved in an accident or get sick, you will need to pay the vet bill in full at the time of service. Then, you can submit a claim to your insurance company for reimbursement. Please note that companies tend to exclude pre-existing conditions from coverage, which is why we encourage dog owners to get their furry friends insurance while still puppies (8 weeks to 1 year).

Dog insurance is beneficial for Bullmastiffs because, like all dog breeds, they too experience medical emergencies in their lives. In such instances, vet bills go through the roof, especially for diseases such as cancer that can cost more than $10,000. Uninsured pet owners often have to euthanize their beloved dogs because they cannot afford the needed treatments and procedures. Insurance eliminates this unfortunate possibility.
Is there an age minimum to get my puppy insured?
Most dog insurance companies will not insure a puppy until it is at least 8-weeks-old. However, the good news is that there are no age limits as to when you can get your dog insured. Keep in mind that the younger the dog, the cheaper they are to insure, which is why we suggest getting your dog insured before they turn 1-year-old.

Pawp, however, is an exception to the traditional pet insurance model. Pawp offers each customer an "Emergency Fund" that will cover up to 6 pets of any age in one household for $19/month. This "Emergency Fund" plan will cover only one pet for a single vet bill up to $3,000 each year. It is important to note that Pawp only covers qualified medical emergencies as established by their virtual vet team. Additionally, they offer telehealth and pet expert consultations as part of the monthly flat fee.
Is it worth it to get Bullmastiff dog insurance? What are the most common claims for the breed?
Bullmastiffs may seem like some of the toughest dogs around, but there are still some hereditary ailments from which they can suffer.

For example, entropion develops in puppies. It is a condition when the lower eyelid rolls inwards, which causes a chafing against the cornea and can lead to impaired vision. Your Bullmastiff may suffer from entropion if you notice constant squinting or tearing and your furry friend has become sensitive to light. The only way to correct this is with surgery once they are fully developed, adult dogs. On occasion, multiple operations may be required. Such procedures can cost $2,000 or more. Be aware that this type of surgery cannot be done while your pup is still growing, leading them to become deformed.

Hip dysplasia is also common amongst Bullmastiffs. Hip dysplasia occurs when the ball and joint socket do not develop properly. As a result, a grinding effect occurs, resulting in arthritic pain. Minor cases may be treated with anti-inflammatory medication or acupuncture, but veterinarians recommend hip replacement surgery for dogs in debilitating pain. Such operations can easily cost you $6,000 or more.
What does dog insurance include and exclude?
While coverage may differ from one insurer to the next, you can expect "sudden and catastrophic" medical events to be covered unless explicitly excluded in your policy. A few examples of covered ailments and illnesses include a swallowed toy ball, broken bones, lacerations, and infections. Be aware that if your dog has a medical condition upon or before applying for pet insurance, it will be listed as pre-existing and ineligible for reimbursement. Add-on "wellness packages" are becoming more common and offer coverage for routine care, including annual physical exams, vaccinations, heartworm prevention, and more.
How does the reimbursement process work?
For our purposes, let's say you have an insurance policy that offers a 90% reimbursement amount, a $20,000 annual maximum benefit, and a $250 deductible. If your dog needs a $10,000 surgery, you will cover the costs upfront, and your insurance company would reimburse you $9,000 less your deductible. As a result, the final cost to you would be $1,250 instead of the original $10,000. If you find covering the vet costs upfront and waiting to be reimbursed stressful, then Trupanion may be a better option for you since they pay vets in their network directly.
Is it better to have a higher or a lower deductible?
When it comes to deductibles, this is not a one-size-fits-all matter. Which deductible you choose will depend upon personal preference and your financial circumstances. If you opt for a lower deductible, you can expect to pay higher monthly premiums but have cheaper out-of-pocket in emergencies. The opposite is true for a higher deductible: you will pay a higher monthly premium but have lower out-of-pocket costs in case of catastrophic events. As you run the numbers, it may be worth using the calculators on pet insurance companies' websites when requesting a quote. With that in mind, we've noticed that most dog owners choose either $250 or $500 deductibles.
5 Useful Strategies for Keeping Your Bullmastiff Safe & Healthy
Bullmastiffs are some of the largest and greatest canine protectors out there. At 100+ lbs, they are quiet, loyal, affectionate, and extremely alert. Below are some techniques to help you keep your Bullmastiff happy, healthy, and vibrant.
1. Exercise your Bullmastiff daily
Bullmastiffs need a moderate amount of exercise each day. Long walks, agility activities, and obedience training are right up their alley. Be sure to exercise your Bullmastiff outdoors in cooler or more temperate weather. Be mindful that they are heat-sensitive dogs that overheat quickly because of their short muzzles. That said, they are also sensitive to freezing weather. If you live in an area with freezing winters, getting your best bud a winter sweater and boots might be a good idea. When taking your Bullmastiff outdoors to exercise in the colder months, be certain to feed them a bit extra as their bodies require more energy to stay warm.
2. Make training a part of your Bullmastiff's life
Bullmastiffs left untrained can become a serious liability and hazard. Your Bullmastiff may not take to training quickly–they are undoubtedly strong characters with minds of their own!–but they will if you are consistent, firm, and shower them with positive reinforcement when they exhibit desired behaviors. Consistency will establish you as their leader. Should you enlist the help of a trainer, make sure they work with both you and your Bullmastiff, not with your dog alone. A good trainer will support and guide you while establishing your status as your dog's master. Training, new and old, should play a role in your Bullmastiff's daily life.
3. Socialize your Bullmastiff as young as possible
Canine behaviorists recommend socializing your Bullmastiff puppy as soon as you bring them home, especially during the window when they are 8-12 weeks old. While your pup may not be fully vaccinated this young, you can take many common-sense safety precautions in the meantime. When adventuring out and about with your Bullmastiff, constantly scan the area around you for any potentially hostile situations, including other dogs that may run towards your pup–even those with the best intentions!–since this will trigger their defense mechanisms and set them into attack mode. Giving your puppy a wide range of experiences with various people and in different environments at an early age will make them more flexible and adaptable as they grow older. Trying to get them to adjust to new environments once they are full-grown adults will be next to impossible.
4. Monitor your Bullmastiff for skin irritations and infections
The wrinkled face of a Bullmastiff is adorable. However, they need to be thoroughly cleaned every day to prevent inflammation, open sores, and infections from taking hold. Use a clean, slightly warm and damp cloth to wash your Bullmastiff's face and neck. Please pay close attention to washing between their wrinkles. Cleaning around their jawline is equally important since they drool profusely. Once you finish, completely dry your dog's face with a clean towel. Any moisture trapped between their wrinkles can lead to the aforementioned skin issues. Should your Bullmastiff develop any open wounds or irritations, make an urgent visit to the vet to have them treated.
5. Keep your Bullmastiff pup from biting and chewing
Having a dog of any breed that likes to chew things or bite others is always a problem, but a 100 to 130-pound, wide-jawed Bullmastiff is as dangerous and problematic as it gets. Stopping this tendency as soon as it begins is crucial. A primary reason dogs resort to biting or excessive chewing is that they have pent-up energy. Therefore, increasing their daily exercise regimen will help reduce the appearance of these destructive behaviors. Consulting your veterinarian about the appropriate amount of exercise for your dog (at its current age) is always the best practice.

Another thing you will need to do is to re-establish yourself as a calm and consistent leader for your Bullmastiff throughout each day. If need be, get a trainer involved to assist you in the process. Word of caution: you will not be able to correct a biting or chewing problem if you have not followed through on the first two tasks mentioned above.

When addressing severe behavioral issues such as these, do so immediately, quickly, and efficiently through a change in tone of voice and body language. The three critical steps to this process are correcting, redirecting, and reinforcing.

The first task is to stand firm in your boundaries: every single attempt to bite or chew must be addressed instantly. These undesirable behaviors will remain if it is not done 100% of the time. Your body language and tone should shift from playful and fun-loving to stern and serious. Ensure that you are standing upright and your posture is impeccable when you make the correction and say a single word or sound of your choice. (It must be the same word or sound that you will use for each future biting or chewing correction.) The sudden change will jolt your Bullmastiff into stopping and taking you more seriously.

Next, redirect them to the desired behavior. Command your dog to sit or do some other obedience task. Then, hand them a chew-toy and give them positive praise or treats when they begin to chew on it. Additionally, whenever you see them chewing on a chew-toy–as opposed to you, your furniture, or your shoes–also be sure to praise or offer them a treat. This reinforces the desired behavior. Over time, your pup's inappropriate biting and chewing tendencies will diminish as they become more drawn to using their chew toys.
Conclusion
Ultimately, selecting the best dog insurance for your puppy or adult Bullmastiff is much more straightforward than you may have thought. We suggest getting your dog insured as soon as they are over 8-weeks-old. When you apply for coverage, the younger your dog is, the better the rates you will get and the fewer restrictions on pre-existing conditions. Nevertheless, purchasing dog insurance at any point in your best pal's life will provide the necessary support when it comes to treating emergencies and promoting wellness.
Ready to get started? After countless hours of research, we've found that Lemonade pet insurance consistently performs the best with the lowest monthly premiums.
SwiftScore Ranking Methodology for Bullmastiffs
We ranked the best pet insurance policies for Bullmastiffs based on a variety of important factors including the following:
Average monthly price for a 2-year-old Bullmastiff with a $500 deductible located in the 90210 zip code (Please note: prices will vary greatly based on your location)
Coverage and benefits
Key policy details including accidents and illnesses, surgeries, annual check-ups, cancer treatment, lab tests, and more
AM Best rating of the underwriter
Reimbursement percentage
Annual benefit amount
Technology and user experience

Ease of sign up

Policy language clarity
User reviews
See dog insurance prices in your state
Alabama | Alaska | Arizona | Arkansas | California | Colorado | Connecticut | Delaware | Florida | Georgia | Hawaii | Idaho | Illinois | Indiana | Iowa | Kansas | Kentucky | Louisiana | Maine | Maryland | Massachusetts | Michigan | Minnesota | Mississippi | Missouri | Montana | Nebraska | Nevada | New Hampshire | New Jersey | New Mexico | New York | North Carolina | North Dakota | Ohio | Oklahoma | Oregon | Pennsylvania | Rhode Island | South Carolina | South Dakota | Tennessee | Texas | Utah | Vermont | Virginia | Washington | West Virginia | Wisconsin | Wyoming