6 Best
British Shorthair Cat Insurance

Plans Compared in 2023

Updated on by Matthew H. Nash – Licensed Insurance Agent

Choosing the perfect cat insurance policy for your British Shorthair doesn't have to be complicated. As a proud pet parent and nationally licensed insurance agent, I understand how confusing policy language can be and how challenges you may have in determining the best provider for your Brit. That is why my team and I have extensively researched the best cat insurance companies for British Shorthairs. This article provides you with all the information you need to make the right choice for your cat, regardless of their age or the state you reside in. Read more about our unbiased ranking methodology and advertiser disclosure.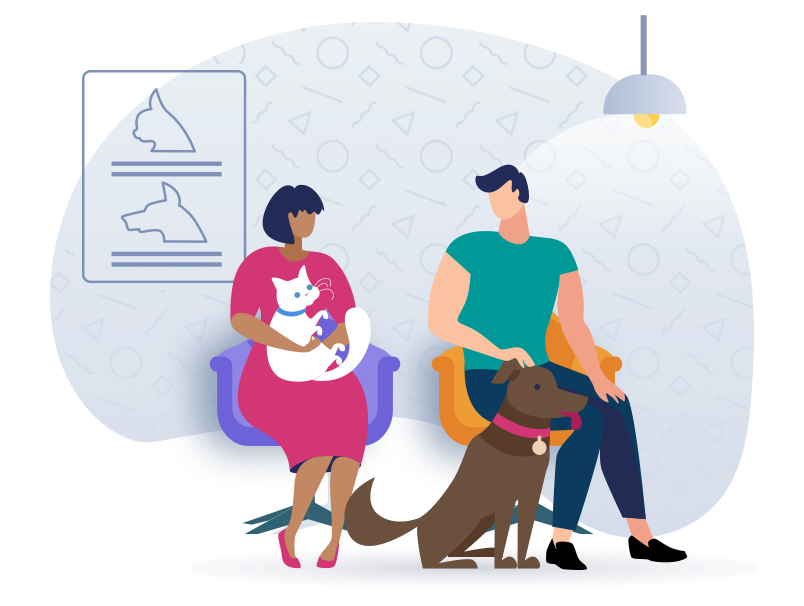 Top British Shorthair Cat Insurance Scored, Ranked & With Cost
Use our below table to quickly compare the best British Shorthair Cat insurance, providers. The average monthly specific prices shown are based on a healthy 2-year-old British Shorthair Cat with a $500 deductible and 90% reimbursement amount who is located in California with a 90210 zip code. Costs may vary based on age, location, and the coverage amount. Prices are accurate as of January 2023 and are subject to change. For the most up-to-date information, please visit the provider website.
4.6
SwiftScore

Our SwiftScore is a unique and proprietary insurance ranking system objectively comparing key metrics which are most important to cat parents. Learn more at the end of this page.
STANDARD PLAN
COST FOR BRITISH SHORTHAIR CAT
$31.69/mo
Pumpkin Pet Insurance plans have extensive coverage and they always have a 90% reimbursement rate
Pumpkin Pet Insurance plans have no breed or upper age restrictions, and dental illness and hereditary conditions are covered at no extra cos
Founded in 2020 and underwritten by United States Fire Insurance Company
---
British Shorthair Cat Insurance FAQs
How does cat insurance work? Is it beneficial for British Shorthair cats?
Cat insurance serves as a financial safeguard against the steep costs of urgent veterinary care so that you do not have to cover the expenses. To get your Brit insured, you must first apply for coverage from your preferred cat insurance provider. Once you have a policy in place, you will need to pay the monthly payments to keep it active. Should your cat get sick or have an accident, you must pay the bill upfront and then submit a claim to your provider for reimbursement.

We encourage cat parents to insure their little friends while they are still kittens since they most likely will not have developed any serious health conditions. When it comes to pet insurance, we always say the sooner, the better because coverage does not extend to pre-existing conditions. You will lock in more comprehensive coverage at the most competitive rates by insuring your cat while they are in the kitten stage.

Cat insurance benefits British Shorthairs because no breed is immune to health emergencies, and urgent veterinary care is expensive. A common condition amongst Brits is hypertrophic cardiomyopathy (HCM), and it can cost up to $1500 to diagnose and as much as $300 monthly to treat. A second condition frequently found in British Shorthair cats is feline aortic thromboembolism (FATE). The life-saving surgery and care it requires can cost upwards of $3,000. Brit parents who remain uninsured risk having to euthanize their dear pals if they don't have the financial means to cover the costs.
When should I get my British Shorthair cat insured?
You can insure your Brit any time after they are 8 weeks old. Buying the right cat insurance policy while your furry friend is still a kitten will be far more affordable than if you wait to get coverage until after they turn 1 year old.

If you prefer an alternative to traditional insurance, Pawp may be a good option. With the Pawp emergency fund, you can protect up to 6 of your pets, regardless of age or health conditions, for a flat fee of $24/month. Coverage only extends to qualified emergencies as per Pawp's virtual team of veterinarians. Furthermore, the emergency fund will pay one vet bill under $3,000 yearly. As a bonus, cat parents get free consultations with pet experts and unlimited televet services.
Is buying British Shorthair cat insurance worthwhile? What are this breed's most common reasons for insurance claims?
Brits are known for developing several specific medical conditions that can cause emotional and financial distress. One example is hypertrophic cardiomyopathy (HCM). This is when the heart muscles thicken to the point they can no longer contract fully and can lead to blood clots and congestive heart failure. Diagnosing HCM costs up to $1500, and life-long treatments cost up to $300 each month.

Another is feline aortic thromboembolism (FATE), which is when a blood clot forms just beyond your cat's aorta. It hinders blood flow to your cat's hind legs, and you will notice your Brit dragging their legs behind them. This condition can be fatal, so you must immediately rush them to the veterinary hospital. Treating FATE costs $3,000 on average, but it can run as high as $8,000 to save your Brit's life.

Overall, we think British Shorthair cat insurance is worthwhile if you want to guarantee that your cat will have access to life-saving treatments and procedures, irrespective of price.
What can I expect cat insurance to cover and not cover?
Cat insurance benefits vary from company to company but generally cover "sudden and catastrophic" illnesses and accidents. Skin conditions, open wounds, broken bones, and urinary tract infections are common ailments that usually fall under coverage. However, if your Brit has a pre-existing condition established before you insured them, it will be excluded from coverage. In simple terms, any treatments your cat may receive for the said condition will not be reimbursable. If you want to expand your Brit's benefits to include physical exams, parasite treatments, vaccinations, and other routine care, ask your provider about their optional wellness upgrades.
How does the claim and reimbursement process work?
Most providers require you to pay the veterinary costs at the time of service and then submit a claim for reimbursement. How much will you receive? Let's examine a hypothetical scenario to get a clearer picture.

Imagine that your British Shorthair cat requires an emergency surgery that, with pre-and post-op care, will cost approximately $6,000. If your cat insurance policy has a 90% reimbursement amount and a $250 deductible, you can expect your provider to cover $5,400 minus your $250 deductible. In this situation, you would pay only $850 instead of the $6,000 total you'd have to cover if you weren't insured. Keep in mind that every policy has an annual maximum benefit. These can be as low as $5,000 and run upwards of $30,000. Should you reach your policy's full benefit in any given policy year, you will be responsible for any further veterinary expenses for the remainder of the year.
Should I choose a higher or lower deductible?
There is no right answer to this question as everyone's circumstances are different. With a lower deductible, you will have a higher monthly premium and lower costs in the event of an emergency. You can expect the opposite with higher deductibles. We recommend running some numbers to determine what is most appropriate for your finances. Pet insurance companies have calculators on their websites that you can use when requesting a quote. Our research shows that most cat parents opt for a $250 or $500 deductible.
5 Useful Strategies for Keeping Your British Shorthair Cat Safe & Healthy
1. Keep your British Shorthair cat hydrated
As with humans, hydration is one of the pillars of good health for our feline friends. Keeping your cat hydrated helps their body flush out toxins and supports proper kidney function. You can do a few things each day to ensure they consume an ideal amount of water.

First, always have a fresh bowl of water available for your Brit. Remember to wash and rinse the bowl at least twice a day. If your cat sees hair or dust in the bowl, they most likely will refuse to drink from it. The next technique for keeping your Brit hydrated is to feed them high-protein raw or canned food, both of which are moisture-rich. Thirdly, mix a bit of water into their food. Don't add so much that you make it soupy; your cat may reject the entire meal. A teaspoon of water should suffice.
2. Brush your Brit at least twice a week
Brits have beautiful, thick coats that are far easier to maintain than their longhair counterparts. Brushing once or twice a week should suffice for adults, but you may need to do it more frequently during shedding seasons (spring and fall). For British Shorthair kittens, getting them used to being brushed is important, so feel free to start brushing them as young as 6-8 weeks. Remember to be as gentle as possible and select a brush appropriate for short hair breeds.
3. Entertain your British Shorthair daily
Although Brits are a naturally relaxed cat breed, they still need and want you to interact with them beyond petting. Multiple play sessions of approximately 15 minutes every day will keep your Brit happy and stave off obesity. Having a variety of toys for your British Shorthair will also encourage them to play more.
4. Make your British Shorthair an indoor cat
While British Shorthairs are a larger, more robust breed than most, they are fairly low-energy cats. As a result, they would not fare well on their own outdoors. Keeping them as indoor cats is best for their health and safety and better suits their laidback dispositions. That said, if you would like to give your Brit some supervised time outdoors on a harness and leash or in a playpen, they will enjoy it. Just remember to get the appropriate flea and tick medicine from your veterinarian beforehand.
5. Put your Brit on a high-protein diet
As noted earlier, British Shorthairs prefer lounging about instead of zooming around the house. Therefore, they must consume a high-protein diet. Cats are naturally carnivores, and with a slow-paced breed like this, foods packed with carbohydrates will lead to obesity. Opting for a high-quality, high-protein raw or wet food can keep their energy and blood sugar levels stable and help prevent serious health issues down the road.
Conclusion
Finding the best British Shorthair cat insurance plan is much simpler than it may have seemed initially. We encourage you to insure your cat as soon as they are 8 weeks old to get the most comprehensive coverage for the lowest rate. Nevertheless, insuring your cat at any age will provide a vital safety net in emergencies and support their overall health and wellbeing.
After extensive research, we conclude that Lemonade pet insurance offers Brits the best cat insurance policy at the lowest monthly rate.
SwiftScore Ranking Methodology for British Shorthair Cats
We ranked the best pet insurance policies for British Shorthair based on a variety of important factors including the following:
Average monthly price for a 2-year-old British Shorthair Cat with a $500 deductible located in the 90210 zip code
Coverage and benefits
Key policy details including accidents and illnesses, surgeries, annual check-ups, cancer treatment, lab tests, and more
AM Best rating of the underwriter
Reimbursement percentage
Annual benefit amount
Technology and user experience

Ease of sign up

Policy language clarity
User reviews
Other state dog insurance resources
Alabama | Alaska | Arizona | Arkansas | California | Colorado | Connecticut | Delaware | Florida | Georgia | Hawaii | Idaho | Illinois | Indiana | Iowa | Kansas | Kentucky | Louisiana | Maine | Maryland |
Massachusetts | Michigan | Minnesota | Mississippi | Missouri | Montana | Nebraska | Nevada | New Hampshire | New Jersey | New Mexico | New York | North Carolina | North Dakota | Ohio | Oklahoma | Oregon | Pennsylvania | Rhode Island | South Carolina | South Dakota | Tennessee | Texas | Utah | Vermont | Virginia | Washington | West Virginia | Wisconsin | Wyoming