7 Best Borzoi
Pet Insurance

Plans Compared in 2022

Updated on by Matthew H. Nash – Licensed Insurance Agent

The Borzoi breed, also known as the Russian Hunting Sighthound, was developed in Russia as a team hunting dog. The Borzoi grew in popularity across Europe and is now a well-known breed for their laid back yet social demeanor. Although these beautiful dogs are fantastic companions for lots of families, they are prone to health issues such as hip dysplasia and bloat, or gastric dilatation-volvulus (GVD). These health conditions have the possibility of becoming expensive to treat, which is why Borzoi owners should enroll their dogs in pet insurance. Pet insurance, or dog insurance, helps owners with the costs of veterinary care by reimbursing owners for certain costs. Although the process may seem intimidating, it's a great way to help you keep your dog healthy and low veterinary costs. Read more about our unbiased ranking methodology and advertiser disclosure.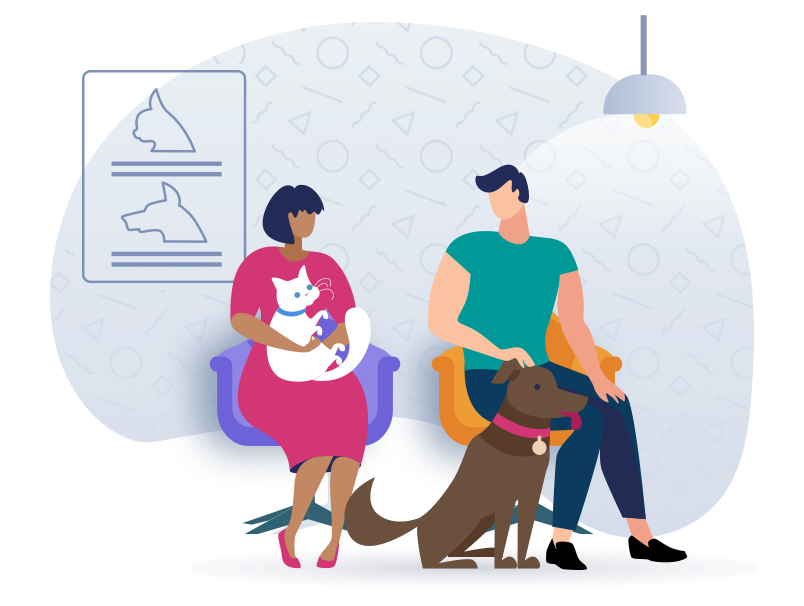 Top Borzoi Pet Insurance Scored, Ranked & With Cost
Use our below table to quickly compare the best Borzoi pet insurance providers. The average monthly specific prices shown are based on a healthy 2-year-old Borzoi with a $500 deductible and 90% reimbursement amount who is located in California with a 90210 zip code. Costs may vary based on age, location, and the coverage amount. Prices are accurate as of January 2022 and are subject to change. For the most up-to-date information, please visit the provider website.
---
Borzoi Pet Insurance FAQs
What is dog insurance and why is it useful for Borzois?
Dog insurance is similar to health insurance for us people. When a dog is enrolled in pet insurance, owners can submit reimbursement requests to their provider and have certain costs for treatments and procedures covered. Medical treatment can be expensive, especially for conditions that may require long term treatment, so it's never a bad idea to enroll your dog. Borzois in particular, as mentioned earlier, are prone to several conditions that may need ongoing treatment, so dog insurance can be a way to cut down medical costs and make veterinary care less of a hassle.
How old does my Borzoi need to be to be enrolled?
Usually, pets need to be around 8 weeks old to be enrolled and covered by insurance. A good rule of thumb to follow is that if your pup is old enough to be brought home from the breeder (ethically, of course), then they're old enough to be covered. It's a good idea to enroll your dog as soon as possible to eliminate the possibility of pre-existing conditions, which are usually excluded from coverage, to develop.
What are common insurance claims for Borzois?
Borzois are prone to several conditions, one of which is hip dysplasia. This progressive, degenerative health issue can start from a young age and worsen as the hip joint becomes less aligned. Hip dysplasia is typically seen in larger dog breeds, and can cause weakness in the rear legs. This condition has no cure, can only be treated by managing pain and joint function, and can lead to arthritis in the affected joints.

Borzois are also prone to a life threatening stomach condition called gastric dilation-volvulus (GVD), also known as bloat. Bloat occurs when gas becomes trapped and cuts off blood flow as the stomach expands and moves. This can lead to tissue death, or necrosis. Bloat can be fatal for your dog, so it's important to learn and be able to recognize the signs and symptoms so that you can get your dog immediate help if it occurs.
What services are covered by dog insurance? What services are excluded?
Most services covered by dog insurance are related to acute care. This includes the treatment of sudden illness or injury, such as cuts, broken bones, and viral infections. Services related to long term care may or may not be covered, depending on which plan your dog is enrolled in. It's important to connect with your provider to learn more about what services your plan covers.
How does reimbursement work?
When getting veterinary services covered, it's important to recognize that reimbursement isn't provided before the service. Pet owners are responsible for any upfront costs. Once a service has been billed, you as the owner can submit a reimbursement request to your provider, and a reimbursement amount will be determined based on several factors including the services received, your insurance plan and decided reimbursement rate.
Should I enroll in a high deductible or low deductible plan?
There is no right or wrong plan to enroll your dog in. Every pet and owner has different needs, and the plan that's best for you may not be the best plan for others. Often times, you'll be offered a plan with a high deductible, a plan with a low deductible, and a plan without a deductible. Do what benefits you and your pet the most.
5 Useful Strategies for Keeping Your Borzoi Safe and Healthy
1. Keep your Borzoi well-groomed
Borzois are often recognized by their long, sleek coats. These long-haired dogs require more grooming maintenance than most breeds, and do tend to shed more often. During shedding season, Borzois should be brushed daily to prevent tangles, especially in the ears. Outside of shedding season, Borzois don't need to be brushed more often than once or twice each week.
2. Exercise your Borzoi regularly
Borzois were bred to run, so they needed a lot of exercise. Regular walks aren't enough mental and physical stimulation for this breed, it's best to provide them with an enclosed space to run around and play in. Understimulated dogs can exhibit some destructive behavioral issues, so to avoid this, it's best to provide them with a space to sprint around.
3. Watch out for predatory behavior
Because Borzois are born hunters, they have an extremely high prey drive. They do best in homes without smaller pets because of this. When a Borzoi is in "hunting mode", they'll pause and hunch over as they lock onto their prey. When you see this happen, make sure to divert their attention immediately every time, so that your dog doesn't get into the habit of running after small animals or other pets.
4. Puppy-proof your home
As mentioned, Borzois can develop some destructive habits because they are such high-energy dogs. To prevent your items from getting chewed and to keep your dog from getting hurt or ingesting something that isn't good for them, it's never a bad idea to essentially baby-proof your home. Keep doors closed, pick up any small items off of the floor, and especially put away anything potentially dangerous if they were to get ahold of it.
5. Keep a consistent feeding routine
An interesting fact about Borzois is that they don't typically eat much compared to other breeds. Puppies tend to eat more than full-grown adults since they're still growing. Your dog should get 2 to 3 meals of high-quality food daily. It's important to keep a routine as not to overfeed your dog. Dogs can develop obesity easier than one might think, which can lead to a host of different health issues.
Conclusion
Borzois are beautiful hunting dogs that would make a great addition to your family. Although they require a decent amount of exercise, they can be laid-back cuddle bugs with tons of personality. That said, like any other breed, they can develop serious health issues that may require expensive treatment. As a pet owner, you must ensure that your Borzoi stays happy and healthy. Pet insurance is a fantastic way to cut down the costs of your dog's healthcare. Enrolling your pet allows you to receive reimbursement for vet visits and treatment. You must find a provider, pick the best plan, and pay the monthly fee.
After extensive research, we conclude that Lemonade pet insurance offers the best dog insurance policy at the lowest monthly price for the Borzoi.
SwiftScore Ranking Methodology for Borzois
We ranked the best pet insurance policies for Borzois based on a variety of important factors including the following:
Average monthly price for a 2-year-old Borzoi with a $500 deductible located in the 90210 zip code
Coverage and benefits
Key policy details including accidents and illnesses, surgeries, annual check-ups, cancer treatment, lab tests, and more
AM Best rating of the underwriter
Reimbursement percentage
Annual benefit amount
Technology and user experience

Ease of sign up

Policy language clarity
User reviews
Other state dog insurance resources
Alabama | Alaska | Arizona | Arkansas | California | Colorado | Connecticut | Delaware | Florida | Georgia | Hawaii | Idaho | Illinois | Indiana | Iowa | Kansas | Kentucky | Louisiana | Maine | Maryland |
Massachusetts | Michigan | Minnesota | Mississippi | Missouri | Montana | Nebraska | Nevada | New Hampshire | New Jersey | New Mexico | New York | North Carolina | North Dakota | Ohio | Oklahoma | Oregon | Pennsylvania | Rhode Island | South Carolina | South Dakota | Tennessee | Texas | Utah | Vermont | Virginia | Washington | West Virginia | Wisconsin | Wyoming