7 Best
Bombay Cat Insurance

Plans Compared in 2023

Updated on by Matthew H. Nash – Licensed Insurance Agent

Originally bred in an attempt to create a breed that closely resembled a miniature black panther, Bombay cats combine the sleek black coat of an American shorthair with the thicker body and much more rounded face and yellow or green eyes of the Burmese. Bombay cats have earned the nickname of "velcro cats" because they crave attention and affection, making them wonderful family pets. They are a generally healthy breed, but the short muzzle, which comes from the Burmese side, can sometimes lead to excessive tearing of the eyes as well as breathing problems. In rare cases, if the Bombay cat carries more genetic traits of the Burmese than the American shorthair, they might be born with a craniofacial defect known as the Burmese head defect. Aside from these breed-specific issues, all cats can suffer from various illnesses that range from mild to serious.

Your veterinarian can suggest different courses of treatment, medications, and sometimes surgery. Enrolling your Bombay cat in pet insurance is a good idea if you're worried about the costs of potential veterinary care. There are many pet insurance providers on the market today. I've included information below that I hope you'll find helpful when researching your cat insurance options. Read more about our unbiased ranking methodology and advertiser disclosure.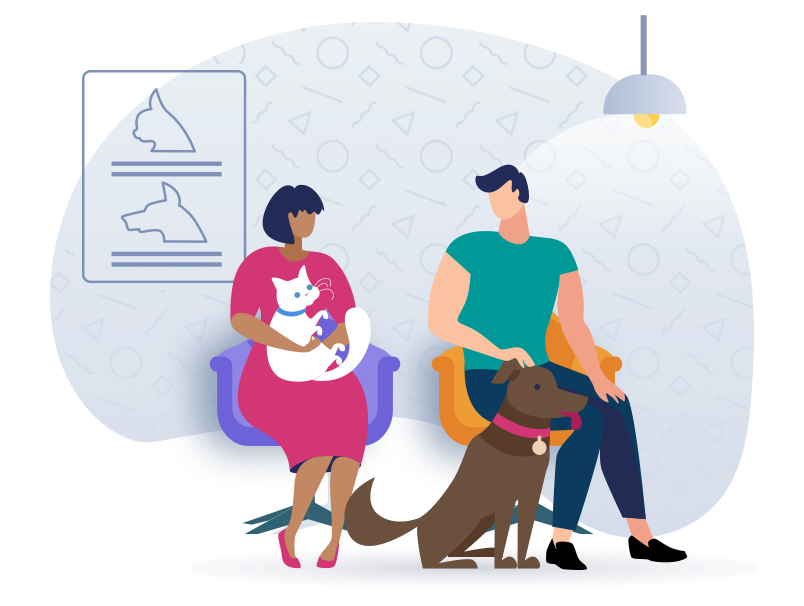 Top Bombay Cat Insurance Scored, Ranked & With Cost
Use our below table to quickly compare the best Bombay Cat insurance providers. The average monthly specific prices shown are based on a healthy 2-year-old Bombay Cat with a $500 deductible and 90% reimbursement amount who is located in California with a 90210 zip code. Costs may vary based on age, location, and the coverage amount. Prices are accurate as of January 2023 and are subject to change. For the most up-to-date information, please visit the provider website.
---
Bombay Cat Insurance FAQs
What is cat insurance, and should I enroll my Bombay cat?
Basically, cat insurance works in a very similar way to health insurance for people. Cat insurance can help you cover the financial costs of veterinary care if your cat gets sick or injured. Your plan likely won't cover your entire bill, but it will probably at least cover part of the care and sometimes even a significant part. If the bill is for surgery, for instance, cat insurance might end up saving you thousands of dollars. Try to pick the plan that's best for you, your cat, and your financial situation. Paying a monthly premium ensures that your coverage is available when you need it. Your insurance provider will use the plan you've chosen to determine how much reimbursement you are eligible to receive for various treatment options.

A good reason to enroll your Bombay cat is that all cats are subject to common feline illnesses like upper respiratory infections, feline lower urinary tract disease, diabetes, or feline leukemia. In addition to these common issues, Bombay cats can have a few additional breed-specific health issues, mostly stemming from their Burmese cat heritage. Short muzzles sometimes mean that Bombay cats struggle with excessive eye tearing or breathing issues. Rarely, your Bombay might also be born with a Burmese head defect. Treating any of these issues might involve medication, weight management, or surgery. It's a good idea to have cat insurance already in place before any of these issues arise.
How young can my Bombay cat be enrolled?
Most pet insurance providers will not cover kittens under the age of 8 weeks, which is the age most kittens are weaned. Since the craniofacial defect known as Burmese head defect can be detected early and treated as young as possible, enrolling your Bombay cat earlier rather than later should be a priority.
How do I know what care is covered? Is any care not covered?
Care coverage is different for every insurance plan. Generally speaking, though, veterinary care for common, unexpected illnesses like respiratory or viral infections, or injuries like broken bones, should be covered by most cat insurance plans. Keep in mind that since your Bombay cat might have eye and breathing issues specifically, certain types of prescription medication or breathing treatments, or physical therapy might be more common for your pet, so look for that type of coverage specifically. Preventative care for dental cleanings is also helpful for all cat owners, so consider plans that cover that as well.

Excluded services also vary by cat insurance plan, so do your research carefully. In most cases, however, care for pre-existing conditions will most likely not be covered. Although Bombay cats are generally very healthy, kittens of every breed are susceptible to digestive upset, upper respiratory infections, and even injury. So it never hurts to have insurance in place before you actually need to use it.
How do I know if my vet takes my insurance?
You don't need your veterinarian's office to accept your specific cat insurance, because most cat insurance plans are based on what is known as a reimbursement model. Under this model, you take your cat to the veterinarian, the veterinarian charges you directly for their services, you pay the bill by mail or at your veterinarian's office. Once you've paid the bill in full, simply submit a reimbursement request to your insurance provider, who will review the bill against your chosen plan and send you the appropriate amount of money.
Does it matter what type of deductible I choose?
Plans with a high deductible quite often have a lower monthly premium, which might appeal to you, especially when your Bombay cat is young and healthy. A lower deductible plan might be a good choice if you anticipate your pet needing additional care like medication and diagnostic services. There really is no right or wrong plan, just whatever works best for you and your pet and your finances. You might even consider a plan with no deductible at all.
5 Useful Strategies for Keeping Your Bombay Cat Safe & Healthy
Enrolling your Bombay cat in cat insurance is a great way to help ensure their health, but there are additional things you can consider that will help your pet live a long, healthy, and happy life. Healthy Bombay cats can live as long as 15 to 20 years.
1. Love and Affection
Bombay cats are extremely affectionate and require a great deal of attention. They will follow their owners around the house, sit in laps, and even burrow underneath the covers to sleep with you. No one is a stranger, and they will even be friendly with people outside their family unit. They get along well with other cats and dogs, although they usually want to be the ones in charge. If you travel a lot for work, the Bombay cat is probably not a good breed choice for you, since they crave attention, affection, and interaction on a regular basis.
2. Interactive Play
You can also express some much-needed love and affection to your Bombay through interactive play. Wand toys, especially ones that mimic birds or mice, provide an easy way to play with your cat. Many Bombay cats also enjoy playing fetch with small toys. Just be sure that all ears, eyes, and tails or other small parts are securely fastened. In addition, most cats love to play with paper bags or boxes, jumping in and out and using them to hide while they hunt their "prey."
3. Nutritious Diet
Obesity can be a danger for all cats, but with their slightly thicker bodies, Bombay cats can tend toward extra weight quickly. Cats are obligate carnivores. Their digestive systems are not made to process grains or gluten well. So, buying food that is high in protein, where the first ingredient listed is meat of some kind, is a great way to keep your Bombay cat a healthier weight. High-quality wet and dry cat food is widely available. Check with your veterinarian for the appropriate amount to feed your pet.
4. Mental Stimulation
Since Bombay cats are both highly intelligent and intensely curious, they benefit greatly from mental stimulation like puzzles and mazes. You might also try to teach your cat simple tricks like sitting, shaking hands, or coming when called. Using treats as a reward system generally makes the process pleasant for everyone.
5. Exercise
Bombay cats are athletic and strong and like to be active, but they will not be overly demanding with their exercise needs. Providing one or two cat towers where they can climb and jump will help keep them satisfied. They are generally a playful breed and will often learn to play fetch, do tricks, and even walk on a harness and leash. Taking your Bombay cat for a walk can be a good form of exercise for you both.
Conclusion
Owning a Bombay cat is a wonderful experience, but if you are worried about the cost of health issues down the road, you should consider enrolling your beloved companion in cat insurance. When you have pet insurance, you know that you will be able to provide the best veterinary care for your feline friend, regardless of your financial circumstances, should they become sick or injured at any time. There are many cat insurance options, so picking a policy may seem daunting when you start doing your research. However, it might be helpful to focus first on what you think you will need, based on the health of your specific Bombay cat, and then just pick the best plan for you. Once enrolled, all you have to do is pay a monthly premium to keep your coverage active.
After extensive research, we conclude that Lemonade pet insurance offers the best cat insurance policy at the lowest monthly for Bombay cats.
SwiftScore Ranking Methodology for Bombay Cats
We ranked the best pet insurance policies for Bombay Cats based on a variety of important factors including the following:
Average monthly price for a 2-year-old Bombay Cat with a $500 deductible located in the 90210 zip code
Coverage and benefits
Key policy details including accidents and illnesses, surgeries, annual check-ups, cancer treatment, lab tests, and more
AM Best rating of the underwriter
Reimbursement percentage
Annual benefit amount
Technology and user experience

Ease of sign up

Policy language clarity
User reviews
Other state dog insurance resources
Alabama | Alaska | Arizona | Arkansas | California | Colorado | Connecticut | Delaware | Florida | Georgia | Hawaii | Idaho | Illinois | Indiana | Iowa | Kansas | Kentucky | Louisiana | Maine | Maryland |
Massachusetts | Michigan | Minnesota | Mississippi | Missouri | Montana | Nebraska | Nevada | New Hampshire | New Jersey | New Mexico | New York | North Carolina | North Dakota | Ohio | Oklahoma | Oregon | Pennsylvania | Rhode Island | South Carolina | South Dakota | Tennessee | Texas | Utah | Vermont | Virginia | Washington | West Virginia | Wisconsin | Wyoming