6 Best
Black and Tan Coonhound

Pet Insurance Plans Compared in 2023

Updated on by Matthew H. Nash – Licensed Insurance Agent

With their long ears and sweet eyes, Black and Tan Coonhounds are an essential part of the family for many American households. Although hounds are typically known for being athletic hunters, they are just as susceptible to injury and illness as any other animal. Luckily, modern medicine means these conditions are almost always treatable; however, those visits to the vet can become rather expensive.

Keeping your pup healthy and happy is your main job as a pet owner, so ensuring you're prepared for both common sicknesses and emergencies is essential. One step many Black and Tan Coonhound owners take is enrolling their dog in pet insurance. Pet insurance can help you get your pup the care they need when they need it while still protecting your bank account from unexpected medical bills. Read more about our unbiased ranking methodology and advertiser disclosure.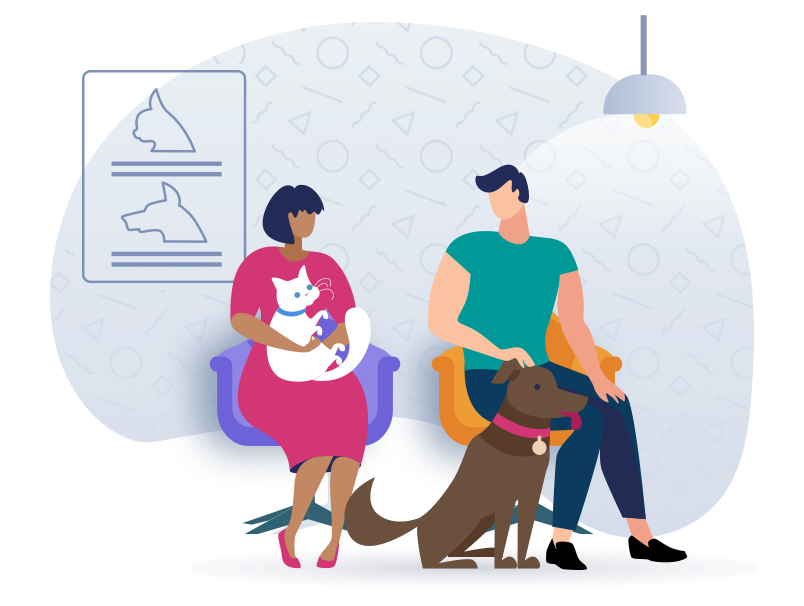 Top Black and Tan Coonhound Pet Insurance Scored, Ranked & With Cost
Use our below table to quickly compare the best Black and Tan Coonhound pet insurance providers. The average monthly specific prices shown are based on a healthy 2-year-old Black and Tan Coonhound with a $500 deductible and 90% reimbursement amount who is located in California with a 90210 zip code. Costs may vary based on age, location, and the coverage amount. Prices are accurate as of June 2023 and are subject to change. For the most up-to-date information, please visit the provider website.
---
Black and Tan Coonhound Pet Insurance FAQs
What is dog insurance and why is it useful for Black and Tan Coonhounds?
Dog insurance is similar to human medical insurance in that it helps to cover the costs of healthcare treatment if your dog were to need it. This can include unexpected injuries, accidents, illnesses, surgery, medication, tests/diagnostics, emergency care or exam fees. Once enrolled, pet owners will be responsible for paying a monthly fee to keep the plan active, and in return the plan will assist with medical costs for your dog. This is typically done through a reimbursement model, so the plan will pay you directly as you submit claims. Although you still may be partially responsible for some of the costs, you will owe significantly less than if you were to receive care without any insurance at all.
What are the age requirements for my Black and Tan Coonhound to be insured?
Every insurance company sets their own requirements, but the typical minimum age to enroll puppies is 8 weeks. A good rule of thumb is that you can enroll your dog once you take them home from the breeder or shelter. Also, remember that many pet insurance providers will have maximum ages to enroll as well. In order to prevent your pet from becoming ineligible as they age, you should plan to enroll your Black and Tan Coonhound as soon as you are able to. If your pet is enrolled and you keep your plan active, most insurance providers will continue to insure your pet even as they reach senior status.
What are common insurance claims for Black and Tan Coonhounds?
Although Black and Tan Coonhounds are generally healthy animals but still susceptible to illnesses. Some conditions that are common for Coonhounds are hip dysplasia (loosening of the hip joints that can lead to arthritis and limited mobility), cataracts (a cloudy film that develops over the eyes), and thyroid issues (causing problems with the metabolism and organs). These conditions tend to develop over time as the Black and Tan Coonhound ages, so it's important to watch for symptoms and take your pup to regular visits with the vet to catch any health problems early.
What services are covered by dog insurance? What services are excluded from coverage?
Each insurance provider sets its own guidelines on what services are eligible for reimbursement. However, dog insurance will typically cover unexpected illnesses and injuries as a standard. If your dog gets sick or injured at any point in his or her life, the cost of treatment will usually be eligible for reimbursement through your insurance plan. Some plans also include add-on coverage for an additional cost. Some of these options can include preventative care, prescriptions, and behavioral treatment.

Excluded services are also set individually by the insurance provider. Common exclusions, however, include cosmetic procedures, such as ear cropping, and pre-existing conditions. In order to avoid sudden illnesses or injury being considered pre-existing, we recommend enrolling your Black and Tan Coonhound in pet insurance as soon as possible.
How can you tell which vets accept dog insurance?
Dog insurance doesn't operate in the same way as human medical insurance. There are no "in-network" or "out-of-network" providers. Instead, pet insurance operates on a reimbursement model. This allows pet owners to continue to see their current licensed veterinarian and work with the insurance provider directly to get reimbursed after the treatment is complete.
How does reimbursement work?
The reimbursement process will vary from company to company, so always check with your individual provider when you need to submit a claim. In most cases, once your pet's care is completed, you will pay the bill in full upfront. After that, you can submit a claim for reimbursement for the cost of that care. You will most likely need to fill out a form, attach the invoice from your vet visit, and submit it via mail, email, website, fax, or mobile application.
How long does reimbursement typically take?
This will depend on your insurance provider and the complexity of your claim. In most cases, however, pet insurance will typically pay out in five to ten business days. If you're submitting via snail mail, your claim may take a little longer to receive it. If you're ever curious of the status of your claim, contact your insurance provider directly for an estimate on when you can expect to receive your reimbursement.
Should I enroll in a high deductible or low deductible plan?
There are many pet insurance plans to fit any budget and situation, and there is no universally "right" choice. Many choose a high deductible plan because of the lower monthly payment, but they will typically owe more out of pocket after vet visits. Conversely, low deductible plans will cover more vet costs, but the monthly payment will be higher. Consider what your monthly budget and emergency fund will allow for along with your estimated medical costs throughout your pup's life.
5 Useful Strategies for Keeping Your Black and Tan Coonhound Safe & Healthy
While illness and injury can't be planned for, there are still steps you can take as a pet owner to ensure your Black and Tan Coonhound lives a healthy and happy life. Pet insurance can help cover the costs of care, but these are the best tools to prevent a surprise vet visit in the first place.
1. Exercise
Regular exercise will keep your Black and Tan Coonhound healthy and in shape and make them relaxed and less likely to bark indoors. Black and Tan Coonhounds are natural hunters and therefore tend to have a decent amount of energy. That said, they typically require around 30 to 60 minutes of exercise daily. They especially love leisurely walks and will lead the way with their nose by following any scents they can pick up. Just be sure to always use a leash to keep them from wandering off!
2. Grooming
Although Black and Tan Coonhounds don't have the type of coat that needs cut often, they still require grooming. To help with shedding, your Coonhound should be brushed at least once a week to remove loose hair and dirt from the fur. They will also need to be bathed regularly, especially if they are used for hunting or spend a lot of time outdoors. Your Coonhound's nails should also be trimmed from time to time, as long nails can cause discomfort, especially for active dogs.
3. Training
Black and Tan Coonhounds tend to take well to training, although they need strong guidance and leadership from their trainers to avoid developing dominance issues. They also learn quickly, meaning misbehavior should be corrected early to avoid creating unfavorable habits. With proper and consistent training, Black and Tan Coonhounds will grow to be very well-behaved companions both at home and in public.
4. Nutrition
Like any other dog, proper nutrition and hydration are key factors in a Black and Tan Coonhound's health and overall well being. Plan to feed your Black and Tan Coonhound high-quality food, either a trusted brand or homemade at your vet's direction. It's also important to keep your dog on a consistent feeding schedule – this will help your pup form a routine and prevent overfeeding and weight gain. When training or rewarding good behavior, choose to feed your Coonhound nutritious treats as well.
5. Love and socialization
You should ensure your Black and Tan Coonhound is given the right amount of love and socialization. Although Black and Tan Coonhounds are typically pretty independent, they thrive when surrounded by their family. They don't do well for more than a few hours by themselves at home, so be sure to give your pup all the love, pets, walks, and quality time they want whenever you're able to. Your dog will appreciate it and know how much you love him or her, and you're sure to have a loyal companion for life.
Conclusion
Ensuring you Black and Tan Coonhound is enrolled in pet insurance is one of the best ways you can protect your pup's health. Once you've done your research and found the plan that's right for you, the only thing you'll need to do to keep your pet covered is pay the monthly premium and submit claims as needed. Injury or illness could happen at any time, and you never want it to sneak up when you're unprepared or unable to foot the bill.
After extensive research, we conclude that Lemonade pet insurance offers the best dog insurance policy at the lowest monthly for Black and Tan Coonhound.
SwiftScore Ranking Methodology for Black and Tan Coonhounds
We ranked the best pet insurance policies for Black and Tan Coonhounds based on a variety of important factors including the following:
Average monthly price for a 2-year-old Black and Tan Coonhound with a $500 deductible located in the 90210 zip code
Coverage and benefits
Key policy details including accidents and illnesses, surgeries, annual check-ups, cancer treatment, lab tests, and more
AM Best rating of the underwriter
Reimbursement percentage
Annual benefit amount
Technology and user experience

Ease of sign up

Policy language clarity
User reviews
Other state dog insurance resources
Alabama | Alaska | Arizona | Arkansas | California | Colorado | Connecticut | Delaware | Florida | Georgia | Hawaii | Idaho | Illinois | Indiana | Iowa | Kansas | Kentucky | Louisiana | Maine | Maryland |
Massachusetts | Michigan | Minnesota | Mississippi | Missouri | Montana | Nebraska | Nevada | New Hampshire | New Jersey | New Mexico | New York | North Carolina | North Dakota | Ohio | Oklahoma | Oregon | Pennsylvania | Rhode Island | South Carolina | South Dakota | Tennessee | Texas | Utah | Vermont | Virginia | Washington | West Virginia | Wisconsin | Wyoming