7 Best
Birman Cat Insurance

Plans Compared in 2023

Updated on by Matthew H. Nash – Licensed Insurance Agent

The search for the right cat insurance for your Birman may feel like an overwhelming undertaking, but with the right information, it can be a breeze. My experience as a nationally licensed insurance agent and long-time pet parent has helped me understand people's challenges in making sense of complex policy language and figuring out which provider would best suit their needs. To simplify your search for the best Birman cat insurance plan, my team and I have compiled all of the vital information you will need, irrespective of your state of residence or cat's age. Read more about our unbiased ranking methodology and advertiser disclosure.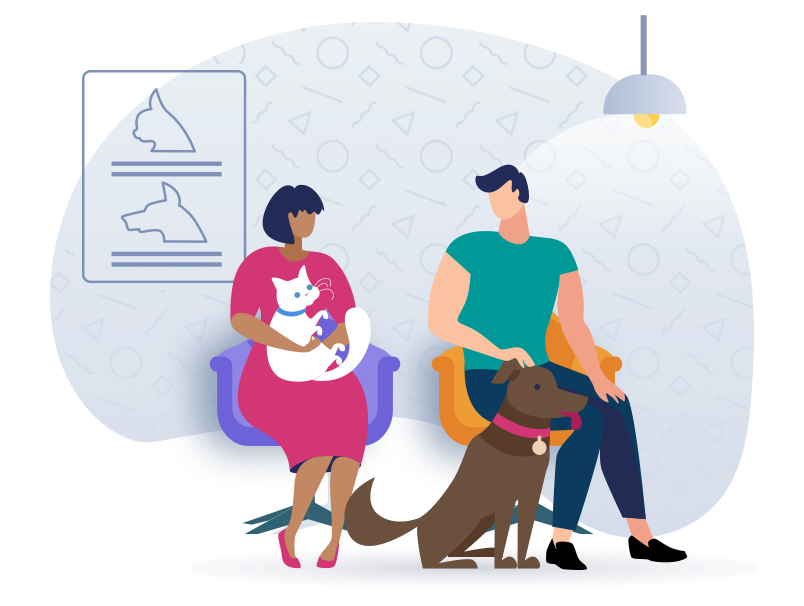 Top Birman Cat Insurance Scored, Ranked & With Cost
Use our below table to quickly compare the best Birman Cat insurance providers. The average monthly specific prices shown are based on a healthy 2-year-old Birman Cat with a $500 deductible and 90% reimbursement amount who is located in California with a 90210 zip code. Costs may vary based on age, location, and the coverage amount. Prices are accurate as of January 2023 and are subject to change. For the most up-to-date information, please visit the provider website.
---
Birman Cat Insurance FAQs
What does cat insurance offer? Can Birmans benefit from it?
Cat insurance provides a financial safety net for your Birman. If you wish to protect your cat with insurance, apply for a plan through the provider of your choice. Once you have a policy in place, pay the monthly amount to keep it active. Then, should your Birman have a veterinary emergency, pay the bill at the time of service and file a claim with your provider.

While Birmans are generally healthy cats, they are still susceptible to long-term health problems such as hip dysplasia and Feline Infectious Peritonitis (FIP). As your cat's hip dysplasia worsens, the cost of treatment increases, especially if it gets to the point where your Birman can barely walk and not function without severe pain. If your veterinarian thinks surgery is the only option, your bill could easily cost $3,000. There is no cure for FIP, but you can somewhat manage your cat's symptoms so that they can be comfortable. Expect treatments to run as high as $2,000 but could be higher depending on the frequency and duration of treatments.

Birman cat insurance will cover most of the urgent care, treatments and procedures costs, so you don't have to fret about money and can focus on helping your best pal get well.
At what age should I get my Birman cat insured?
Most cat insurance companies will let you insure your Birman when they are as young as 8 weeks. However, at a minimum, we recommend getting a policy in place for them before their 1st birthday so that you can secure the most comprehensive coverage.

For those who want a plan that doesn't adhere to the conventional insurance model, Pawp is a fantastic option. Pawp will protect as many as 6 of your pets, of any age or health condition, under an Emergency Fund for only $24/month. You can use the Fund to pay a single vet bill of less than $3,000 for one of your pets in a given year. The only requirement is that it must be for a true emergency, as determined by Pawp's virtual team of vets. Pet parents get the added benefits of unlimited televet and pet expert consultations and no credit checks or deductibles.
Will it be worthwhile to insure my Birman cat? What are the most frequent reasons for claims among this breed?
Birmans can benefit from cat insurance because urgent health problems and accidents can arise at any time, as with all cats. As mentioned in an FAQ above, this breed is prone to developing hip dysplasia, a condition in which the hips' ball and socket joints do not form correctly. The result is the grinding away of the bone and cartilage, leaving your cat in excruciating pain. Surgery tends to be the most successful remedy for this condition and costs up to $3,000.

Another disease Birmans can contract is Feline Infectious Peritonitis (FIP). This virus mutates, weakens your cat's immune system, and leads to a significantly shorter lifespan. Different types of FIP yield contrasting symptoms, effusive (wet) and non-effusive (dry). Effusive FIP seems the most typical, and it causes fluid to build up in your cat's chest and abdomen, making breathing and basic functioning painful. While there is no cure, standard treatments for managing symptoms include fluid drainage, blood transfusions and antibiotics.
What will my cat insurance policy include and exclude?
While no two cat insurance policies are alike, the general rule is that accidents and illnesses deemed "sudden and catastrophic" will fall under coverage. Examples of such conditions include but are not limited to broken bones, urinary blockages, skin issues, eye infections and open wounds.

Keep in mind that if your Birman develops a health condition before you insure them, any cat insurance company will list it as a pre-existing condition and exclude its treatment from coverage. If you want expanded coverage for your Birman, we recommend adding a wellness package to your standard policy.
How do I get reimbursed for veterinary care?
After you pay your Birman's vet bill in full, you must file a claim with your cat insurance provider via their online web portal or mail. What your insurer reimburses you will depend on the cost of the care, your deductible, and the reimbursement amount listed in your policy. Let's review a hypothetical scenario to understand better how providers calculate reimbursements.

Imagine that your Birman needs a life-saving procedure that will cost $4,000. If your policy comes with a $250 deductible and a 90% reimbursement rate, your insurer will reimburse you 90% of $4,000 minus your $250 deductible. Therefore, your total reimbursement should be $3,350, and you will be responsible for the remaining $650.

Also, note that every policy has an annual maximum benefit. One of the most common amounts for this benefit is $20,000. But what does this mean? $20,000 is the most your cat insurance provider will reimburse you within a given year. At the start of each new policy year, you become eligible for another $20,000 but unused benefits from the previous year do not roll over.

If covering such large vet bills upfront and waiting for reimbursement poses a financial struggle for you, as it does for most cat parents, Trupanion may be the right cat insurance provider. Should you decide to take your Birman to a veterinarian within their network, Trupanion will pay their portion of the bill directly to the animal hospital, leaving you to pay only your share before leaving the animal hospital. As a result, you don't have to go through the stress of coming up with the total amount and waiting for reimbursement.
Is a higher or lower deductible preferable?
The deductible you choose depends on your financial circumstances. We recommend running the numbers to see whether a higher or lower deductible would be more advantageous. A lower deductible usually gets you a higher monthly premium but lower out-of-pocket costs for emergencies. Whereas, a higher deductible usually comes with a lower monthly premium and higher out-of-pocket emergency costs. My team and I have found that most cat parents opt for a $250 or $500 deductible.
5 Useful Strategies for Keeping Your Birman Cat Safe & Healthy
1. Feed your Birman a carnivore diet
Birmans tend to have hearty appetites, so keeping them lean is vital to their well-being. Since cats are carnivores by nature, feed them high-protein, premium food, either raw or canned. Carbohydrate-laden foods can lead to obesity, diabetes, heart disease, and more. Avoid kibble and other foods with cheap fillers such as meals, soy, corn, wheat, and other grains. Do not let your cat graze throughout the day, though. Stick to two strict meal times. Otherwise, you'll have a lazy, overweight, and potentially unhappy cat.
2. Play with your Birman frequently
Birman's are lovable companions that will follow you around the house. They crave affection and engagement with their humans, so take time out at least twice a day to play with your furry pal. Whether it's with a feather wand, catnip toys, cat balls, or a puzzle toy, your cat will have a blast. It will also help keep them fit and vibrant.
3. Keep your Birman cat hydrated
As with humans, hydration is crucial to all cats' health. You can take a few daily steps to ensure your Birman stays hydrated. The first and most obvious is to leave a bowl of fresh water out for them at all times. Remember to wash and refill this bowl at least once a day to prevent bacteria, dust and hair from collecting in it. The second approach, which you can do in tandem with the first, is to feed your Birman a moisture-rich diet, such as high-quality raw or canned food will go a long way in keeping your cat hydrated. (See the FAQ above.) Last, mix a teaspoon of water in with each of their meals. You can experiment with a bit more if you want, but be aware that most cats will reject food that is too soupy.
4. Groom your Birman cat regularly
Unlike most long-haired cats, Birmans are pretty easy to groom because they have a single coat of fur. Therefore, you don't have to worry about attending to a thick undercoat that is prone to matting. Of course, Birmans are susceptible to developing hairballs, so it is still important to brush them at least 2-3 times each week.

That said, cats are very clean creatures, and bathing them can strip their skin of natural oils. It's best to leave your cat to take care of its own bathing needs unless it has a chance encounter with mud, excess dirt, or a skunk. Also, ask your vet to demonstrate how to safely cut your Birman's nails and clean their ears. These are also things that could cause immense harm to your cat if not done correctly.
5. Maintain clean and private litter boxes for your Birman
Cats like privacy when taking care of business as much as humans do, so put their litter boxes in spaces that are easy to access but also private. We recommend using a fragrance-free, clumping litter with minimal dust as they are less likely to irritate your Birman's sensitive parts. Also, such litters minimize the dust your cat will traipse around the house, meaning less cleaning for you! To keep your cat happy, scoop their boxes at least 3-4 times daily. Then, empty each box completely once every two weeks, clean them with a mild vinegar and water solution (no chemical-based cleaners), dry, and then refill. Keep in mind that cats often exhibit "bad behavior" because their litter boxes aren't scooped and cleaned frequently enough.
Conclusion
As you can see, finding the best Birman cat insurance can be a straightforward process with all the right information. Remember, the earlier you insure your Birman kitten, the greater the coverage you will get. Of course, insuring your Birman, even if they are beyond the kitten phase, can be immensely helpful in offsetting the steep costs of urgent veterinary care and promoting wellness.
After extensive research, we conclude that Lemonade pet insurance offers the best cat insurance policy at the lowest monthly for Birman cats.
SwiftScore Ranking Methodology for Birman Cats
We ranked the best pet insurance policies for Birman Cats based on a variety of important factors including the following:
Average monthly price for a 2-year-old Birman Cat with a $500 deductible located in the 90210 zip code
Coverage and benefits
Key policy details including accidents and illnesses, surgeries, annual check-ups, cancer treatment, lab tests, and more
AM Best rating of the underwriter
Reimbursement percentage
Annual benefit amount
Technology and user experience

Ease of sign up

Policy language clarity
User reviews
Other state dog insurance resources
Alabama | Alaska | Arizona | Arkansas | California | Colorado | Connecticut | Delaware | Florida | Georgia | Hawaii | Idaho | Illinois | Indiana | Iowa | Kansas | Kentucky | Louisiana | Maine | Maryland |
Massachusetts | Michigan | Minnesota | Mississippi | Missouri | Montana | Nebraska | Nevada | New Hampshire | New Jersey | New Mexico | New York | North Carolina | North Dakota | Ohio | Oklahoma | Oregon | Pennsylvania | Rhode Island | South Carolina | South Dakota | Tennessee | Texas | Utah | Vermont | Virginia | Washington | West Virginia | Wisconsin | Wyoming