6 Best
Bichon Frise

Pet Insurance Plans Compared in 2023

Updated on by Matthew H. Nash – Licensed Insurance Agent

Buying pet insurance for your Bichon Frise can seem overwhelming- a lot of insurance jargon and so many plans to review. As a lifelong pet owner and nationally licensed insurance agent, I understand wanting to take care of your dog in every way possible, and that includes pet insurance. It doesn't matter if you live along the California shoreline or in bustling metropolis cities on the East Coast; this article has everything you need to find the best pet insurance for your Bichon Frise. Read more about our unbiased ranking methodology and advertiser disclosure.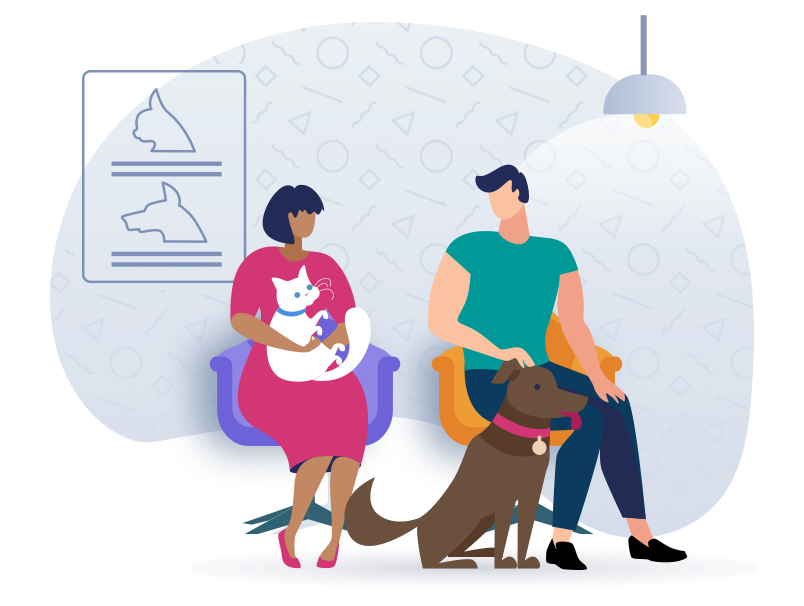 Top Bichon Frise Pet Insurance Scored, Ranked & With Cost
Use our below table to quickly compare the best Bichon Frise pet insurance providers. The average monthly specific prices shown are based on a healthy 2-year-old Bichon Frise with a $500 deductible and 90% reimbursement amount who is located in California with a 90210 zip code. Costs may vary based on age, location, and the coverage amount. Prices are accurate as of January 2023 and are subject to change. For the most up-to-date information, please visit the provider website.
---
Bichon Frise Dog Insurance FAQs
What is dog insurance?
At a fundamental level, it is insurance for your pet. It also provides peace of mind to you as the pet owner when unexpected veterinary bills come up. Depending on the plan you choose, dog insurance can cover accidents and illness, only accidents or wellness care. Injuries can happen to any dog – broken bones, swallowed objects, hospitalization, surgery, or x-rays to name a few costs. Being sick could mean digestive issues, cancer treatment, diagnostic tests, toxic ingestion, or prescription medication. Wellness, or preventative, care is often combined with other plans rather than offered as a standalone. This plan covers maintenance items such as vaccines, annual wellness exam, routine blood work, and dental cleanings.
Is everything covered under pet insurance?
The short answer is no, not everything is covered when you purchase dog insurance. Most pet insurance plans will not include breeding/birth services, spay/neuter surgery, cosmetic procedures and routine care (unless you buy a wellness plan). Prior to purchasing insurance, no policy will cover pre-existing conditions where your Bichon had symptoms or was treated for something. You will also want to note the waiting period for accidents and illnesses on your specific policy because if a condition occurs after you buy a plan. Still, during the waiting period, it will not be covered.

Also, dogs are often not eligible for pet insurance until they are at least eight weeks of age. Some plans end once a dog hits their senior years, around 14 years old, or charge very high premiums to offset the medical needs of an older pet. It's important to shop around to find a policy that will offer current and future protection.
How does dog insurance work?
Most pet insurance providers use a reimbursement method. At the vet visit, you pay for all services and then submit a claim for reimbursement. Many companies have an app or online portal where you can send a copy of your invoice by taking a picture or scanning it. Policies generally have a monthly fee (premium) and a deductible amount that you must meet before the insurance kicks in. Once you meet the deductible, you will be reimbursed at your chosen percentage rate, typically 70, 80 or 90%. An insurance plan can payout an unlimited amount over the year, but you will pay a much higher premium for that. To keep things affordable, you may want to choose a maximum annual reimbursement limit closer to $5,000.

Another way to keep costs down is to choose a lower reimbursement rate like 80% so you are not being refunded the full amount. You can also select a slightly higher deductible like $500 or $1,000 so the payments stay economical. For example, you purchase a dog insurance plan with a $500 deductible and a 80% reimbursement rate. The next visit to the vet costs $1,500 because your dog required surgery. After paying the full bill at the office, you can submit a claim for $1,000 as you are responsible for the deductible, and you will be reimbursed $800, which is 80% of the total.

Insurance prices can be affected by location, age of dog, gender, and breed type. The difference between a purebred and mixed breed is the pedigreed pooches often inherit more medical conditions than mixed so you should anticipate higher vet costs.
Can having a pet affect my homeowner's insurance?
Dogs can indeed affect both the cost and type of homeowner's insurance you can purchase. Insurance providers maintain a list of dog breeds it will not insure, and some states do allow discrimination based on the breed. If you own a breed that falls on your homeowner's insurance plan list, you may be charged higher premiums or the policy may be cancelled outright due to the company's perceived liability. Other insurance providers may look at a dog's bite history or damage claims before deciding if the dog can be covered. So while a Bichon Frise doesn't typically fall on a banned breed list, if your dog has a history of biting the neighbors, this can affect your homeowner's insurance so it is essential to read the fine print.
What are common claims for a Bichon Frise?
Knowing what hereditary conditions a pet may be predisposed to when you are looking to adopt a dog can help guide the decision-making process. A few conditions occur with some regularity in a Bichon Frise. Atopy is similar to hay fever in humans and causes itchiness, sometimes to the extreme. Another common insurance claim is for cataracts, where the eye's lens loses transparency. If it becomes progressive, it can cause blindness in an eye with a complete cataract. Affecting a dog at birth or within a few months, congenital hypotrichosis causes hair loss usually in the head, ears and abdomen.
5 Useful Strategies for Keeping your Bichon Healthy & Safe
1. Grooming
Grooming may seem like common sense but some breeds benefit more from frequent grooming and the Bichon Frise is one of them. Brushing their coat regularly will help detangle matted fur. A professional groomer can take care of the thick hair around the ear canal as Bichons are prone to ear infections. While your dog is at the groomer, they should have their nails trimmed. At home, you can use a wet cloth daily to wipe gently under the eyes to prevent dust and bacteria from collecting.
2. Excercise
As an owner of a Bichon Frise, you know that they are playful, upbeat and energetic. Though on the small side, it does not mean this dog shouldn't get exercise, as they are hardy and athletic. Taking your Bichon for a daily walk and spending some time playing with them will help curb frenetic laps run around the house by burning off excess energy. If you do let them play in a yard by themselves or even out on a walk, it is always good to have them microchipped and registered with the city/township, which could be a law where you live.
3. Separation Anxieity
Because of their friendly nature, Bichons are not known to be good watchdogs, though they are very alert. They are not aggressive and would see a stranger as a friend before they would ever see them as a foe. Also, leaving them home alone for long periods is not a good idea for this fluffball, who can suffer from separation anxiety and prefer the company of their owners. If your Bichon is bored and you are not around to play with, they may start barking, whining or destroying things around the house.
4. Diet
There isn't a special diet for Bichons (thank goodness!) but all dogs benefit from nutritionally dense food that is low in fat/calories. Obesity can be an issue for your puffy-cloud companion and it is not recommended that food is left out for them continually but rather they are given measured portions. Food high in protein is always a good idea in their younger years to help build up the immune system since Bichons are prone to skin and allergy issues. As your dog ages, they may develop a sensitive digestive system and have trouble processing protein so a special diet may be required once they become seniors.
5. Vet Visits
All dogs need regular visits to their veterinarian. In addition to keeping up on vaccines, this provides an opportunity for the vet to check out your dog's ears and mouth. Ear and dental infections are a known problem with Bichon Frises, so staying on top of their oral health is important. You can buy vet-approved toothpaste and toothbrush to maintain good dental health but if you think it might be too difficult to do, there are treats on the market designed to help with plaque build-up (but watch the sugar and calories!).
Conclusion
The Bichon Frise is a friendly, upbeat dog who will be your loyal companion for years to come. As responsible pet owners, part of taking care of them is to make sure they are healthy. Having dog insurance for those unexpected accidents and illnesses will help keep financial costs down over your Bichon's life so you can focus on what really matters.
Ready to get started? After countless hours of research, we've found that Lemonade pet insurance consistently performs the best with the lowest monthly premiums.
SwiftScore Ranking Methodology for Bichon Frises
We ranked the best pet insurance policies for Bichon Frises based on a variety of important factors including the following:
Average monthly price for a 2-year-old Bichon Frise with a $500 deductible located in the 90210 zip code (Please note: prices will vary greatly based on your location)
Coverage and benefits
Key policy details including accidents and illnesses, surgeries, annual check-ups, cancer treatment, lab tests, and more
AM Best rating of the underwriter
Reimbursement percentage
Annual benefit amount
Technology and user experience

Ease of sign up

Policy language clarity
User reviews
See dog insurance prices in your state
Alabama | Alaska | Arizona | Arkansas | California | Colorado | Connecticut | Delaware | Florida | Georgia | Hawaii | Idaho | Illinois | Indiana | Iowa | Kansas | Kentucky | Louisiana | Maine | Maryland | Massachusetts | Michigan | Minnesota | Mississippi | Missouri | Montana | Nebraska | Nevada | New Hampshire | New Jersey | New Mexico | New York | North Carolina | North Dakota | Ohio | Oklahoma | Oregon | Pennsylvania | Rhode Island | South Carolina | South Dakota | Tennessee | Texas | Utah | Vermont | Virginia | Washington | West Virginia | Wisconsin | Wyoming