6 Best
Belgian Malinois

Pet Insurance Plans Compared in 2023

Updated on by Matthew H. Nash – Licensed Insurance Agent

Similar in feature to the German Shepherd, Belgian Malinois pups are also highly intelligent, loyal, and energetic. With this kind of best friend, it's no wonder you want to know more about Belgian Malinois dog insurance. As a licensed insurance agent, kindred dog lover and lifelong pet owner, I have looked into all your options and have sifted through the confusing insurance terminology.

No matter what state you live in or how old your pup is, we're here to help you better understand dog insurance for Belgian Malinois. Read more about our unbiased ranking methodology and advertiser disclosure.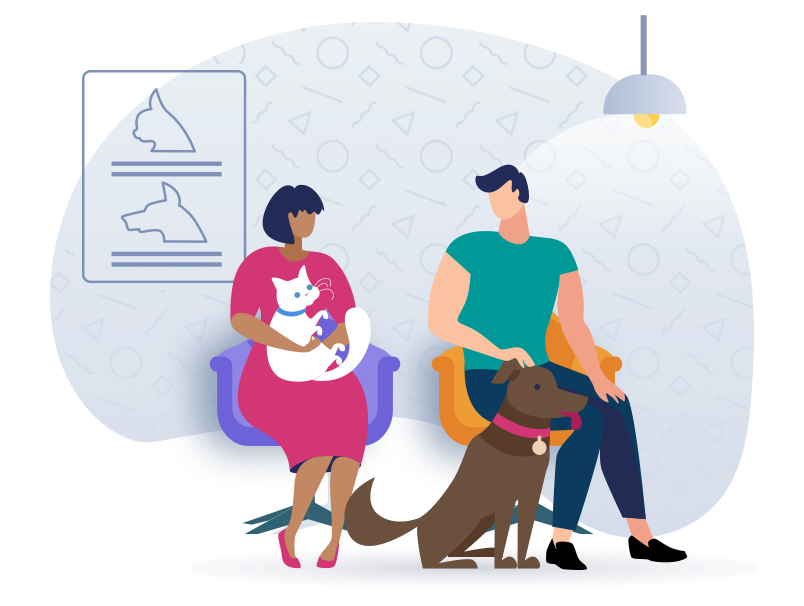 Top Belgian Malinois Pet Insurance Scored, Ranked & With Cost
Use our below table to quickly compare the best Belgian Malinois pet insurance providers. The average monthly specific prices shown are based on a healthy 2-year-old Belgian Malinois with a $500 deductible and 90% reimbursement amount who is located in California with a 90210 zip code. Costs may vary based on age, location, and the coverage amount. Prices are accurate as of May 2023 and are subject to change. For the most up-to-date information, please visit the provider website.
---
Belgian Malinois Dog Insurance FAQs
What is dog insurance and how does it work?
In essence, dog insurance is an in-place backup plan for when your Belgian Malinois has any kind of veterinary emergency. To keep this plan available, you will usually be required to pay a monthly fee. Different insurance companies will offer different prices and rates, but this monthly fee is one of the factors that will help you choose which plan is best for you and your canine.

Dog insurance "works" or comes into play when your dog has an accident or emergency; at all other times, your dog insurance plan simply waits in the background until you need it. After your doggy emergency, you will pay your vet and submit a claim to your dog insurance company, which will then provide your reimbursement amount.
What will dog insurance cover and what won't it cover?
The list of things that dog insurance normally covers is shorter in theory than the list of things it won't, but the accidents and emergencies it does cover can each by themselves cost you thousands of dollars out of pocket.

On average, dog insurance companies cover pet emergencies like getting hit by a car, a broken bone, an allergic reaction, and similar unexpected ailments. Most dog insurance companies provide a thorough list of what their plans cover on their website, usually in the FAQ section, or a representative can explain over the phone.

On the flip side, dog insurances do not normally cover expenses for standard veterinary visits like wellness exams and vaccinations. Some companies do offer purchasable extensions to their basic plans that cover some of these standard expenses, which may be worth the added cost depending on your finances and the number of visits you make to the vet each year.

Further, pet insurances overall do not typically cover pre-existing health conditions, though some will allow for what they consider "curable" conditions. Sometimes, it can be hard to tell what exactly counts as a pre-existing condition, but this is something your insurance company should also have available to preview before purchasing. The older your Malinois gets, the more likely they are to develop at least one of these "pre-existing" conditions, so we highly recommend getting your puppy pal covered sooner than later.
What is a reimbursement rate?
We mentioned reimbursements earlier when discussing how dog insurance works. These reimbursements are often referred to as reimbursement rates or the percentage of your total vet bill that your dog insurance company will give back to you once you've submitted a claim. Generally, this percentage is between 80 and 90% of each emergency vet bill.
How do I figure out my reimbursement amount?
Here's an example scenario to help you calculate what your reimbursement amount would be if your Belgian Malinois had an emergency:

Imagine that you've already picked out what insurance plan and company you want to protect your Malinois. Let's say that this specific plan has a 90% reimbursement rate, a $250 deductible, and a $20,000 annual max benefit. This $250 deductible is simply the amount of money you need to pay before your insurance company reimburses you for your claim. Additionally, that $20,000 annual max benefit means that your insurance plan covers up to $20,000 in emergency vet expenses each year.

Coming back to your reimbursement, let's imagine now that your furry friend had an accident and needs a $10,000 unexpected surgery. Thanks to your 90% reimbursement rate, you will be given back $9,000 of that $10,000 (again, after you've submitted a claim). Taking $250 for your deductible, you will only be paying a total of $1,250 from that original whopping $10,000.

While paying over a thousand in vet care at one time can still sound intimidating, it's just a fraction of what you would've been paying without your insurance plan! This is where the value of having one monthly fee in exchange for significant financial protection really shines.

As we mentioned, you will normally have to pay your vet before submitting a claim and receiving reimbursement from your insurance. However, one insurance company offers a plan where you don't have to pay the vet out of pocket at all. Trupanion does require that you choose a vet from their network, but for some the ability to forgo out of pocket payments at all can be well worth not having first say in which vet they take their pet to.
Is it better to have a high or low deductible – which is better?
As with all of the other factors that contribute to your dog's insurance decision, we advise that you take stock of your personal situation. This includes evaluating your current finances and what you think your financial situation will look like for the foreseeable future, so you can best determine what kind of plan you can afford.

We mentioned earlier that a deductible is simply an amount that you've agreed on with your insurance to pay before you can receive your reimbursement. For many, this deductible is usually $250 like in our example scenario or $500.

Purchasing a plan for your Pyrenees with a high deductible means that you will pay less per month but more when your pup actually has an emergency. (Say, you only pay $15 a month but then have to pay $500 before you can be reimbursed.) On the other hand, purchasing a plan with a low deductible means that you'll be paying a bit more per month but less out of pocket during an emergency.

If you purchase a plan with a high deductible, you will pay less per month to keep your Malinois' insurance active, but you will pay more when an actual emergency arises. On the other hand, if you purchase a plan with a low deductible, you pay a bit more each month but less during a veterinary emergency.

While we can't tell you which one is better for you personally, we can advise that you consider your current finances to help decide whether a high or low deductible will be more affordable for you in the long-run. For some, this means not having to pay as much per month; for others, the main benefit is not having to pay as high a deductible when submitting a claim for an emergency. Many insurance companies now offer a free, easy to use quote calculator on their websites that can help you when choosing the best plan for your family.
Is it useful for me to have dog insurance as a Belgian Malinois owner?
Though Belgian Malinois are generally healthy dogs, all dogs are vulnerable to unexpected accidents and health issues. Many dogs require regular care and maintenance to avoid predictable health problems, but even that cannot prevent emergency situations.

Although adding one more monthly payment to an already long list can sound like too much of a commitment, having dog insurance waiting as a security blanket for your Malinois can save you from some hefty vet bills down the road.

On average, pet owners are not prepared financially when an unexpected veterinary emergency does occur. Beyond the initial surgery or treatment, some pets may even require extended treatments like therapy which cost thousands of dollars. Pet owners incapable of paying the vet when faced with a thousands of dollars bill sometimes have to have their pet euthanized. All because they couldn't pay for the vet care, this tragic reality can be avoided with the right pet insurance plan.

Knowing that you will be protected should a $5,000 vet bill hit you out of nowhere is a peace of mind pet insurance can provide.
Is there an age limit to when I can get my Malinois insured? How old does my puppy need to be before they can be covered?
Typically, there is no age limit to how old your Belgian Malinois can be in order to be covered by pet insurance. There is, however, an age minimum on how old a puppy must be before you can apply for dog insurance, usually requiring that they be between 6 and 8 weeks of age.

One insurance company, Pawp insurance, does offer protection for up to 6 pets of any age. Pawp's "Emergency Fund" plan, at a reasonable $19 a month, does have a few limits to keep in mind. Any veterinary emergency must be cleared by their virtual vet team, which means that any emergency you submit a claim to Pawp for can be denied and leave you without reimbursement. Further, like most insurances, Pawp does have limits on how much it will cover in veterinary expenses each year.

We recommend considering your own situation before deciding whether Pawp is the best option for you. You may find having an emergency fund available for so many pets can be really helpful depending on your lifestyle.

No matter how many pets you have, though, we strongly advise getting them covered by pet insurance as soon as you can after adopting/buying/rescuing them. Getting your Malinois covered before their first birthday will be cheaper than buying them insurance as an adult. However, even if your Malinois is already an adult when you bring them into your home, we still suggest going ahead and getting them covered! The longer you wait, the more likely it is your pup will develop what pet insurance companies consider to be "pre-existing health conditions". As we mentioned previously, these conditions usually are not covered, so they would be extra costly to treat without the help of insurance.
What are common reasons for dog insurance claims?
Though Belgian Malinois are often credited with being look-alikes to Shepherds, no two dog breeds or dogs are exactly alike when it comes to maintaining their health. Every Malinois is unique and your pup will likely have their own specific healthcare preferences.

With that in mind, though, dog owners most often submit claims for a few conditions and ailments: gastrointestinal problems, skin diseases, ear and eye infections, and cancer. Puppies have an even longer list of common health concerns beyond those of adult dogs which includes bite wounds, diarrhea, lacerations, and if they've swallowed something dangerous.

As many pet owners like myself can attest to, treating just one of these problems in a dog can be seriously expensive—let alone if you have to see a vet for more than one! Being able to lean on your dog insurance for any of these common claims can be a huge financial relief.
5 Useful Strategies for Keeping Your Belgian Malinois Safe & Healthy
As dog lovers and owners, it is our responsibility to help our pets during emergencies and look after their daily healthcare. We've put together a list of 5 different strategies for helping your Belgian Malinois stay happy and healthy during all their favorite day-to-day routines!
1. What Foods Can My Belgian Malinois Safely Eat?
Many common household foods are toxic for dogs. You can protect your Malinois' gut health by keeping foods like chocolate, grapes, and dairy far out of reach and in proper storage containers. Those handsome noses are tall enough to reach some counters and surfaces, so we don't want them to sneak in any snacks they shouldn't!
2. How Active Does my Malinois Need To Be?
Malinois are fantastic activity companions and generally won't be content if you leave them unengaged in the backyard all day. To keep your Malinois in their best shape and prevent discontentment, be sure to provide regular exercise time with walks, runs, hikes, and even swims!
3. Socialize Your Malinois From a Young Age
With their history in herding, Belgian Malinois can sometimes be overly alert to the movement of smaller creatures like cats, woodland critters, and children. This means that training and socializing your Malinois early on is a must to ensure the happiness and safety of both your Malinois and the creatures they interact with.
4. Keep Your Dog's Collar Updated With Current Info
Even the best-behaved dogs can have moments of mischief and accidents. Keeping your Malinois' collar updated with your contact information can be vital should your pup jump the fence or get themselves lost
5. Take Care of your Belgian Malinois Dental Health
Dental diseases can easily sneak up and cause serious health problems for your Malinois if allowed to grow unseen. Regular or daily tooth brushing can not only help prevent the growth of tartar build-up but it can also help you to spot any abnormalities in your Malinois' mouth quickly. If you are checking their teeth regularly, you can easily spot redness, infections, or broken teeth—all of which can lead to expensive dental work later on if left untreated.
Conclusion
While daily care for our Belgian Malinois best friends is important, we cannot always prevent health problems or accidents from harming our pups. Having a dog insurance plan active and ready can make these otherwise expensive and potentially devastating vet visits easier on you and your Malinois.

Simply knowing that the financial burden doesn't have to rest squarely on your shoulders can take away much of the stress that comes with a pet emergency. In our extensive research on dog insurance for Belgian Malinois, we found that Lemonade pet insurance consistently performed the best with the lowest monthly premiums.
SwiftScore Ranking Methodology for Belgian Malinois
We ranked the best pet insurance policies for Belgian Malinois based on a variety of important factors including the following:
Average monthly price for a 2-year-old Belgian Malinois with a $500 deductible located in the 90210 zip code (Please note: prices will vary greatly based on your location)
Coverage and benefits
Key policy details including accidents and illnesses, surgeries, annual check-ups, cancer treatment, lab tests, and more
AM Best rating of the underwriter
Reimbursement percentage
Annual benefit amount
Technology and user experience

Ease of sign up

Policy language clarity
User reviews
See dog insurance prices in your state
Alabama | Alaska | Arizona | Arkansas | California | Colorado | Connecticut | Delaware | Florida | Georgia | Hawaii | Idaho | Illinois | Indiana | Iowa | Kansas | Kentucky | Louisiana | Maine | Maryland | Massachusetts | Michigan | Minnesota | Mississippi | Missouri | Montana | Nebraska | Nevada | New Hampshire | New Jersey | New Mexico | New York | North Carolina | North Dakota | Ohio | Oklahoma | Oregon | Pennsylvania | Rhode Island | South Carolina | South Dakota | Tennessee | Texas | Utah | Vermont | Virginia | Washington | West Virginia | Wisconsin | Wyoming