7 Best
Basset Hound

Pet Insurance Plans Compared in 2023

Updated on by Matthew H. Nash – Licensed Insurance Agent

Basset Hounds, the wonderful, lovable breed known for their endearing faces, floppy ears, and wobbly walk are patient, low-key, and charming. This breed also makes excellent family dogs. However, Basset Hounds are known for developing numerous severe medical conditions that often require ongoing medical attention by their vets. Unfortunately, frequent veterinary treatment typically results in hefty financial costs. Read more about our unbiased ranking methodology and advertiser disclosure.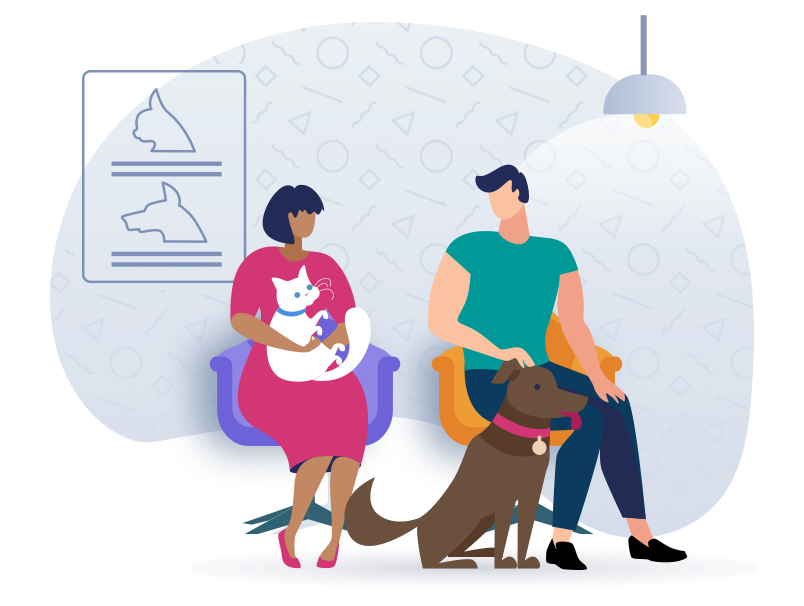 Top Basset Hound Pet Insurance Scored, Ranked & With Cost
Use our below table to quickly compare the best Basset Hound pet insurance providers. The average monthly specific prices shown are based on a healthy 2-year-old Basset Hound with a $500 deductible and 90% reimbursement amount who is located in California with a 90210 zip code. Costs may vary based on age, location, and the coverage amount. Prices are accurate as of January 2023 and are subject to change. For the most up-to-date information, please visit the provider website.
---
Basset Hound Dog Insurance Frequently Asked Questions
What is dog insurance? Why should I enroll my Basset Hound in dog insurance?
Dog insurance is medical coverage for dogs. Similar to human health insurance, dog insurance provides dog owners with financial assistance to cover the costs of veterinary care. Dog insurance differs from human health insurance in that most dog insurance providers use a reimbursement model. Instead of veterinarians billing insurance companies, the bill is sent to dog owners, who can then request reimbursement from their insurance carriers. This model is beneficial to dog owners because it is not necessary to find a vet that is "in-network" with their insurance plan; they can see a vet anywhere!

Dog insurance can be helpful to have if you own a Basset Hound because they are prone to developing a variety of complex medical issues, especially as they age. Dog insurance can help to ensure that your Basset Hound can receive the necessary care without causing significant financial strain.
How old does my Basset Hound need to be to be covered by dog insurance?
Most dog insurance plans require dogs to be at least 8 weeks old in order to be eligible for insurance coverage. As long as your Basset Hound is 8 weeks or older, insurance coverage is available.
What are the most common insurance claims for Basset Hounds?
While Basset Hounds are a generally healthy breed, they are prone to developing several chronic medical conditions. Some of the most common conditions that Basset Hounds are prone to include back issues, elbow dysplasia, and ear infections. However, with routine vet exams and proper care at home, these conditions can be treated and potentially prevented.
What is covered by dog insurance?
Basic dog insurance plans cover veterinary care that is needed to treat unexpected illnesses or injuries. This includes infections and broken bones. This also includes the treatment necessary should your Basset Hound develop back and elbow problems.

More comprehensive dog insurance plans are also available that include coverage for prescriptions, medical imaging, and hospitalizations. However, the monthly premium for these plans is usually higher.

Most insurance plans won't cover the cost of treatment for any pre-existing conditions. which is why I recommend enrolling your Basset Hound in coverage as soon as possible.
How will I be reimbursed?
As previously mentioned, your vet will send you the bill after a visit to their office. Once you pay the bill, you can submit a reimbursement request to your insurance provider, who will then determine how much you will be reimbursed based on your reimbursement rate and your deductible. For example, for a vet bill of $12,000, you would be reimbursed $10,300 if you had a 90% reimbursement rate and a $500 deductible.
What type of plan is best? Do I have to enroll in a deductible plan?
No, you don't have to enroll in a deductible plan. While these are the most commonly available dog insurance plans, there are plans with no deductibles. There is no right or wrong when it comes to choosing a plan; the best plan out there is the one that is best for you and your finances. Some dog owners prefer low deductible plans because even though their monthly payments are higher, they end up needing to pay less out-of-pocket before being able to request reimbursement.
5 Useful Strategies for Keeping Your Basset Hound Safe & Healthy
Enrolling your Basset Hound in dog insurance is an excellent way to help keep your pup healthy, as dog insurance helps to make veterinary care more affordable. However, there are numerous other strategies that you can implement in your home to keep your Basset Hound safe and healthy.
1. Keep your Basset Hound on a leash/in a fenced-in yard
As a member of the hound family, Basset Hounds have a strong sense of smell and an inherent impulse to hunt. If Basset Hounds are left on their own with their nose, they can easily wander off and get lost, which is why keeping your Basset Hound on a leash during walks or in a fenced-in yard is important to keep them safe.
2. Groom regularly
Your Basset Hound may get stinky if they aren't washed and groomed regularly due to their naturally oily skin. Make sure to bring your pup to the groomers or bathe them yourself regularly.
3. Encourage a healthy diet
Basset Hounds can be prone to obesity, especially due to their low energy levels. In addition to feeding them healthy dog food, make sure to monitor their food intake and limit treats and "people food" to avoid weight gain.
4. Regular exercise
Basset Hounds are a relatively low-energy breed and don't mind lounging around the house. However, some exercise is still needed to keep them healthy and prevent obesity. Even taking your Basset Hound for a half-hour long walk once a day is sufficient.
5. Routine vet visits
Bringing your Basset Hound to the vet regularly can help detect emerging health problems and prevent new ones from happening. Your vet can also provide additional tips on how to keep your dog healthy so they can live a long and happy life with you.
Conclusion
All dog owners want their furry friends to live as long and as healthy as possible. Since Basset Hounds can develop several significant health issues, dog insurance can be a beneficial tool to assist with the financial strain associated with veterinary care. If you are interested in enrolling your Basset Hound in dog insurance, all you need to do is find the right plan for you and pay your monthly premium.
Ready to get started? After countless hours of research, we've found that Lemonade pet insurance consistently performs the best with the lowest monthly premiums.
SwiftScore Ranking Methodology for Basset Hounds
We ranked the best pet insurance policies for Basset Hounds based on a variety of important factors including the following:
Average monthly price for a 2-year-old Basset Hound with a $500 deductible located in the 90210 zip code (Please note: prices will vary greatly based on your location)
Coverage and benefits
Key policy details including accidents and illnesses, surgeries, annual check-ups, cancer treatment, lab tests, and more
AM Best rating of the underwriter
Reimbursement percentage
Annual benefit amount
Technology and user experience

Ease of sign up

Policy language clarity
User reviews
See dog insurance prices in your state
Alabama | Alaska | Arizona | Arkansas | California | Colorado | Connecticut | Delaware | Florida | Georgia | Hawaii | Idaho | Illinois | Indiana | Iowa | Kansas | Kentucky | Louisiana | Maine | Maryland | Massachusetts | Michigan | Minnesota | Mississippi | Missouri | Montana | Nebraska | Nevada | New Hampshire | New Jersey | New Mexico | New York | North Carolina | North Dakota | Ohio | Oklahoma | Oregon | Pennsylvania | Rhode Island | South Carolina | South Dakota | Tennessee | Texas | Utah | Vermont | Virginia | Washington | West Virginia | Wisconsin | Wyoming